Niftypm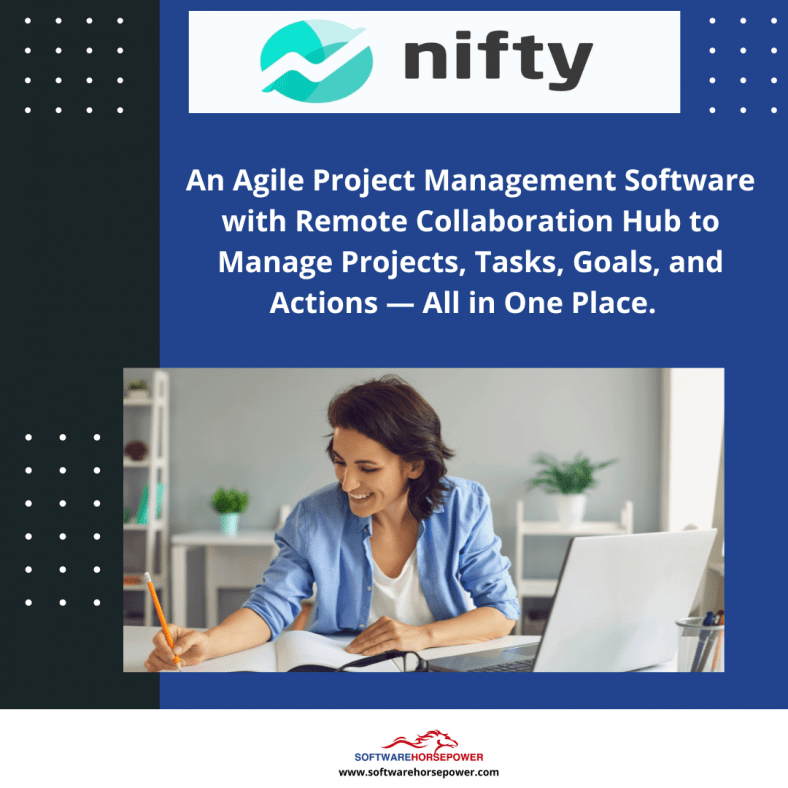 Discussions enable focused collaboration amongst project members
to expedite meaningful judgment making
Discussions enable real-time collaboration amongst project members to share ideas, collect review, and take meaningful decisions.
Turn project discussions into quick-actions by converting a message into a task, or by creating a doc and auto-inviting all project members.
Direct messages enable teammates to communicate outside of projects to stay better connected with everyone and everything.
Discussions meld conversations with action to propel projects with clarity.
Access and share files from your Computer, Dropbox, or Google Drive to bring everything project-related together.
Each project member can arrange their assignment home screen to suit their function and wishes in a task.
Organize your discussions by creating threads — ideal for answering questions or adding context to messages.
Establish, prioritize, and manage tasks with a high level of detail.
Flexibly organize, collaborate, and prioritize work while easily managing review and deadlines.
Give structure to your work by customizing, grouping, filtering, and performing bulk actions using List view.
Pilot objectives more efficiently by intersecting project objectives and actions using the swimlane view.
See who's working, when, and on what.
Drive profficiency and smarter decision-making with meaningful timelogs.
Team members can track time on tasks to stay on top of their workloads and billable hours.
Receive insights on the entirety of a project's timelogs by tasks and team members.
Reference tracked hours from the Team Summary tab to keep your entire team's workloads in check.
All your project work in one place
Customize each project's home screen to fit your workflow
and spend less time searching within projects.
Toggle specific project modules on and off to selectively increase insights within the project.
Each project member can organize their project home screen to fit their role and needs in a project.
Eliminate cross-module management by editing all project related work directly from one place.
Nifty milestones automate status reporting
Milestones serve as your visual project monitor by automating
growth based on task completion.
Create team alignment around project goals and sprints by visualizing milestones in a gantt chart.
Get a birds-eye view of all your projects with your team's deadlines and priorities in the master summary.
Your source of operational intelligence.
Get a birds-eye view across all your projects & workloads with Summary.
Get a bird's eye view across all project's in your organization or portfolio with Project Summary.
Access milestone detail views from Project Overview to dig deeper into a project's path forward.
View your entire team's tasks, activities, and time logs to balance workloads in your association.
Do more with Workload & Project Overviews
Detailed Project Understanding
Dive deep into project status' by viewing the tasks associated to each project milestones.
Comprehensive Team Management
View team member timelogs on tasks to get the big picture. Great for agencies, product, or distributed teams.
Create lovely medical doctors, notes, and wikis for your tasks and share with anybody. Nifty even integrates natively with google doctors.
Access automated progress reporting across all your projects and team activities to ensure operational clarity.
What teams say about Nifty…
Nifty is the glue my enterprise turned into missing. Its one device that my product crew, improvement team, and customers all use, and now all people knows precisely in which to look for updates.
Nifty is with the aid of far the excellent productiveness device i have ever used. They have got consolidated so many tools all the way down to one for my team, with out compromising the revel in.
Nifty is a product that excels in lots of purchaser environments. Its ease of use makes it a effective device for dealing with our patron portfolio.
Organize your teams and structure your projects with Project Portfolios.
Carry better corporation and greater automation for your workflow.
Folder your projects into portfolio teams based on operations, account ownership, client delivery, or more.
Gather high-level insights of the projects within a portfolio such as current status and team members.
Automate project invitations to team members based on portfolio membership.
Maintain an organized collaboration hub by consolidating records & files right with your projects.
Create collaborative records with team members and store them with your projects. Choose between a Nifty Doc or a Google Doc, Spreadsheet, or Presentation which syncs with your Google Drive.
Upload files from your Computer, Dropbox, or Google Drive, and auto-sort your project documents by type for quick access.
Need to quickly find a file you've uploaded? View your profile to find all documents uploaded across projects and direct messages.
Switch to Nifty in minutes!
Move your tasks, tasks, and data from asana, basecamp, clickup, jira, trello, or wrike quickly and without problems! Nifty permits your team to pick out up proper where you left off without missing a beat.
THE PROJECT MANAGEMENT HUB YOUR TEAM & CLIENTS WILL LOVE