Wrike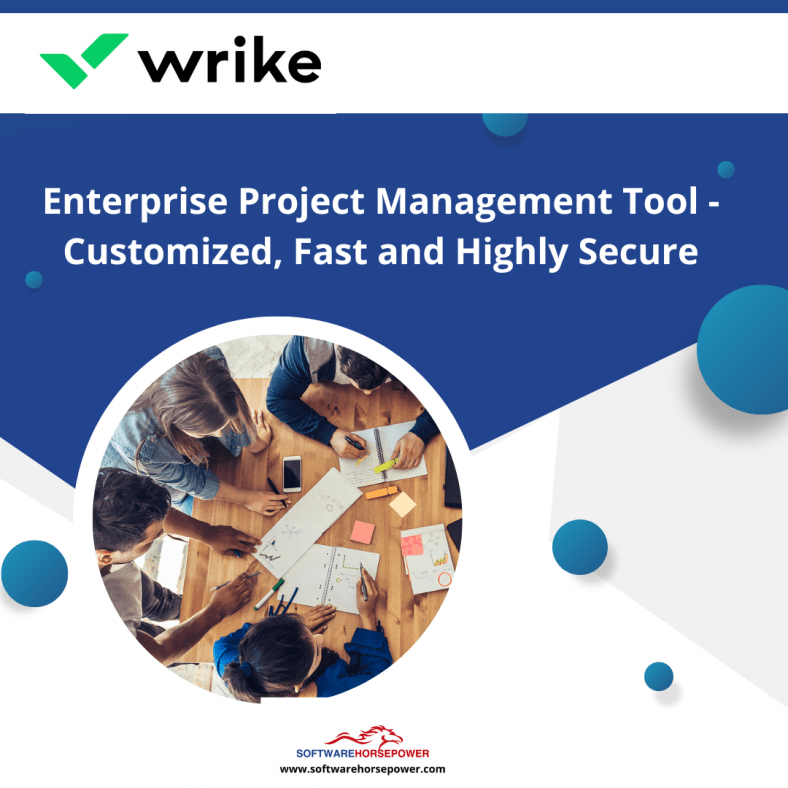 Remove barriers, find clarity, exceed goals
Anything is possible with the most powerful work management software at your fingertips

Transform the way your teams work
Tailored to your needs, not the other way around
Customize Wrike to best suit your organization. From custom dashboards and workflows to team-specific automation to streamline processes, Wrike has everything you need to work your way. No one else offers this level of versatility.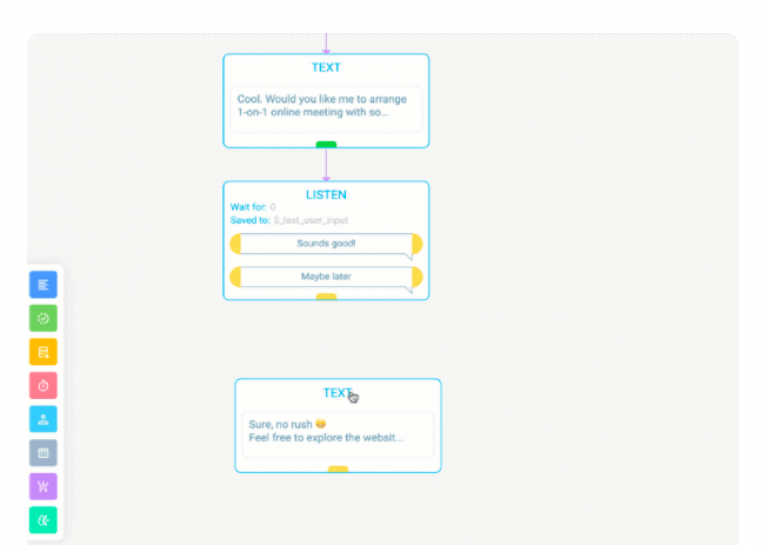 Work in real-time across your entire org
Eliminate endless email threads, needless meetings, and copious check-ins with real-time commenting and notifications, live editing, dynamic reports, and more. Best of all? Information can easily be shared with all stakeholders at any time.
GET END-TO-END VISIBILITY
Always be prepared for what's next
Get real-time updates and see potential roadblocks before they happen. Drill down to individual tasks or zoom out for a holistic view of everything in your portfolio. With Wrike, you'll always have what you need to deliver more projects, faster.


BE THE MASTER OF YOUR DATA
Take advantage of our industry-leading security
Get all the advantages of a cloud-based work management platform with the security you'd expect from an on-premises system. Our enterprise-grade security is unparalleled, and gives you full control over your data.
Work Management Solutions for Every Team
Wrike's versatile and easy-to-use platform adapts to however your team manages their work so they can deliver more
Agile Software Management
Engineering Project Management
Transform Work with Wrike's Industry-Leading Features
Customize tools for any team
Enable better collaboration
Gain 360° visibility instantly
Trust in scalable software
Unlock Enterprise Project Management
Turn strategies into results and drive your teams forward with Wrike's powerful enterprise project management software.
Transform the way your teams work
Turbocharge results with Wrike's enterprise project management. Create a centralized project hub to share information, collaborate, and monitor progress easily.
Build on our best-practice templates
Our trusted enterprise project management templates help you lead your team to do more of what makes them great.
Turn projects into actionable items, assign tasks to the right people, and visualize due dates with enterprise workflow management.
Focus your team's enterprise project management to align with overall company objectives and define measurable steps towards them.
Enterprise project management software breaks down ambitious projects into manageable phases and bite-sized pieces that your team can deliver.
Prioritize a backlog for planning, manage sprints with Kanban boards, and use reports to track progress.
Simplify product launches into phases, assign due dates and assignees, and use a timeline to track progress.
Plan and deliver services with an interactive timeline, track your hours, and organize deliverables.
Reduce digitization fatigue
We know that switching between apps tends to slow progress. Our 400+ integrations mean you can get the benefit of enterprise project management without having to leave the tools you're used to.
Stay prepared with enterprise project management resources
Wrike simplifies enterprise project management so your teams can do their best work. Collaborate better and maximize results with Wrike's powerful, versatile features.
Empower Teams With Top Agency Project Management Software
Delight your clients by completing more projects in less time with Wrike's powerful agency project management software.
Deliver your best work every time
Wrike's agency project management software makes it easy for agencies to monitor all their projects at once. Keep your resources stored in the same place to improve workflow and track your team's progress.
Adapt easily. Iterate faster.
Wrike's Agile project management software helps your team communicate, collaborate, and deliver work, all in one place. Improve workflow and monitor deadlines so your projects stay on track with our robust Agile project management tools.
Innovative, out-of-the-box templates
Empower your team to deliver tangible results with our ready-to-go templates.
Agile project management tools
Manage all kinds of projects with boards and track their progress with automatic, customizable reports.
Split projects into sprints so your team can tackle their work in bite-sized chunks, delivering better results faster.
Focus on actionable takeaways from meetings to make sure your work is always efficient and valuable.
Take a comprehensive visual approach to project management and make sure everyone is on the same page.
Manage all your incoming work with ease and reduce delays by defining project scope and size from the get-go.
Make sure new employees aren't waiting to be productive. Here's how to help them hit the ground running.
Upgrade Your Project Portfolio Management Software
Wrike's project portfolio management tools connect strategy, planning, execution, and results — all on one flexible platform.
Drive greater results with real-time optimization
Wrike's advanced tools for portfolio management help your team easily assess every aspect of the projects you work on. Keep on top of your portfolio and encourage collaboration from one secure platform where you can store all your resources.
Get the most out of your resources
Wrike's advanced resource management software makes managing your projects easy. Store all your resources in one place so each member of your team can access them when needed. Discover our robust resource management tools for improved work efficiency.
Simplify resource management
With Wrike's resource management software, you and your team can benefit from an extensive selection of features to keep you organized throughout every project.
Focus on delivering top-quality results with a tool that gives you an easy-to-access, bird's-eye view of every resource.
Increase team performance
Easily spot where you can add more resources and where you can streamline what you have.
Make sure everyone is in the loop to boost collaboration and prevent miscommunication and inefficiency.
Help teams maximize their time with timers or by adding time manually. Lock timesheets to streamline reporting and invoicing.
Personalized Kanban boards
Keep better track of plans and progress with simple boards that can be customized to reflect your teams' processes.
Use a simple drag-and-drop to adjust priorities, or build a chart in one click. Add dependencies and always stay on track.
Stay on Track With Online Team Collaboration Software
Bring teams together and collaborate from anywhere with Wrike's advanced collaboration software, trusted by 2.3 million users.
Discover the future of remote work
With more people now working remotely, effective collaboration tools are more important than ever. Wrike's versatile collaboration software allows teams to work as effectively from home as they would in the office. Store all your projects and resources in one place so your team can work better together, wherever they are.
Wrike is a digital work management tool that lets users track and coordinate projects, combining a simple user experience and interface with enough depth for power users.
Wrike is an easy-to-use tool for streamlining the internal project management and collaboration processes between team members, whether they're in the same office or separated by an ocean.
All users' passwords, cookies, and sensitive information are reliably protected from eavesdropping. User files uploaded to Wrike servers via both web application and API are automatically encrypted.
What are the benefits of using Wrike?
Wrike is a project management software that helps you to organize your project tasks, Facilitate collaboration and file sharing with your team, Keep a track of work progress and the project plan.

Wrike offers a free forever plan that allows for up to 5 users and 2 GB of storage. However, the project management software also provides a 2-week free trial of its other plans, so you can see what you might get if you opt for a paid plan.