Mercer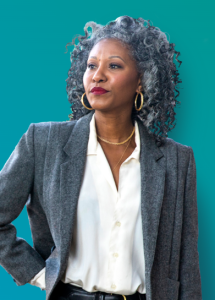 Simplify your global benefits
Reshape the work experience
Access global compensation & benefits data
Responding to economic and talent challenges
Executives are seeking to strengthen enterprise resilience to brace themselves for near-term challenges and to lay the foundation for sustainable growth in the long term.

Is your HR team fit for purpose?
Wherever you are on your HR transformation journey, the right solutions will help you keep up with a changing world. 
Our investment solutions platform helps our clients invest with confidence, navigate uncertainty and explore potential opportunities in all market conditions.
Simplify your global benefits
Dive into data-driven insights and transform your global benefits management with Darwin™, the number-one benefits administration platform.
Reshape the work experience
Workforce and organization transformation requires a bold investment in your people to drive long-term sustainable growth.
The power of your investment portfolio
Our Alternatives group offers the personal service of a specialized boutique combined with the resources of a global consultancy.
Access global compensation & benefits data
Mercer's Total Remuneration Survey (TRS) is the world's largest and most comprehensive employee compensation resource.
MMB is a world leader in the health and benefits marketplace, globally. We deliver innovative solutions that address the health and wellness needs of our clients and their employees. Whether your organization is a small business, a domestic employer, or a large multinational firm, we can deliver a comprehensive array of health benefits  solutions.
MMB has the employee benefits experience to provide your company with strategic employee benefit consulting.


MMB's health solutions help employers improve human performance, which positively impacts overall business results.
MMB helps facilitate benefits programs in more than 150 countries and works with organizations of all sizes.

Reshaping investment and retirement outcomes
Specialist advice and investment solutions can help investors build a robust and resilient portfolio that is prepared for whatever the future may hold. We work with a wide range of institutional investors around the world to help them understand and manage investment risks, identify and capture opportunities and implement tailored strategies that are positioned to help meet their overall objectives.
How we help clients address these challenges
Having access to the latest insights, trends, analytics and manager research can help you make informed decisions, faster. 
Speaking to a specialist can help you identify effective ways to convert insights into achievable, desired outcomes.
Implementing an investment solution can help you cut costs, reduce risk, use fewer resources and build resilient portfolios. 
Mercer is uniquely qualified to help organizations design and execute sophisticated workforce strategies, whether it's for a multinational organization or a local company attempting to grow within its market
Solutions for your HR needs
Mercer is one of the largest sources of employer-reported data. Our products span the globe and cross most industries, providing you with robust, relevant data to manage your workforce.

Harnessing the power of your workforce to realize sustainable value in mergers, acquisitions, divestitures, joint ventures and restructuring and turnarounds
Driving value in deals across all transaction types …



Restructuring and turnaround

Joint ventures and strategic alliances