Ceipal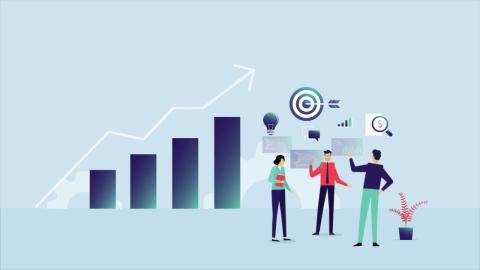 Applicant Tracking System
Customer Relationship Management
Workforce Management
The New Frontier of Talent Acquisition

Find, hire, and onboard the highest quality talent and experience unparalleled visibility, speed, and accuracy.
Founded in 2015, Ceipal is an industry-leading, AI-powered SaaS platform that provides full lifecycle management of the talent acquisition process and delivers unparalleled insight into the comprehensive talent landscape. With AI-powered agility and expert customer support, Ceipal is the guide that high-growth companies need to chart the critical course to quality talent.
Managing The Complete Talent Acquisition Lifecycle
Applicant tracking
Omnichannel job posting
Paperless onboarding
Integrated search
Candidate sourcing
Direct sourcing
Contingent staffing
Resource management
Services procurement
SOW services
Candidate engagement
Automated communication
Talent compatibility
2-way Email sync
Lead & client management
Employee management
Work authorization
Workforce analytics
Diversity hiring
DEI assessment tool
Gender & ethnicity audit
Ceipal's AI recruitment applies learning algorithms with problem solving capabilities to streamline the workflows to let hiring managers and recruiters deliver better value, superior candidates, and more hires.
01. Mobile-enabled recruitment
02. Combined ranking and matching
03. Instant delivery of top global talent

Ceipal is a comprehensive platform that combines CRM, ATS, and VMS technology to provide businesses with unparalleled talent visibility.
Automation, powered by AI
Ceipal conveys savvy innovation that further develops productivity and lifts ability procurement adequacy.
Ceipal developed effective software with user-friendly design and devoted support to ensure that businesses always have what they need to hire top talent.
Auto-sync all pipeline stages until placements

Maximize ROI With Flexible Customizations & Features
Get 360-degree visibility into your entire workforce and ecosystem including staffing suppliers, contingent workers, and fill full-time and temporary roles with user-friendly technology and tools all in one platform.
A dedicated account manager
48-hours feature response
97% customer satisfaction with 800+ reviews on G2
+50% cost savings
Free data migration and customer support
165+ integration partners (Job boards, VMS, productivity Apps, social media, etc.)
New features based on market trends customer feedbacks
Open source technologies for quick customization
Reports analytics
Number of daily
candidate submissions
Improved candidate
experience
Increased candidate
retention rate
Applicant Tracking System
The all-in-one ATS for candidate matching, ranking, sourcing, and harvesting
AI-Powered Applicant Tracking

Job Board Integrations with Real-time Search
Real-time Search and Job Board Integrations Integrate for free with more than 50 job board and VMS portals.
AI-Driven Passive Candidate Sourcing
Access top-tier candidates and increase your talent pool by +75%.


Applicant Coordinating and Positioning
Right away get simulated intelligence controlled proposals for your occupation reqs.
Managed Resume Harvesting
Automatically Collect Hundreds of Resumes for Your Job Openings

Robust Candidate Engagement
Manage your ATS and native device communications effortlessly from a single location.
Email Campaigns for Candidates
Get access to built-in email and workflows campaigns made by experts in recruitment.
From a single location, you can send mass emails and keep track of team-wide communications and responses.
Arrive at your applicants through text, phone message, or video with our different joining accomplices.
Passive Candidate Sourcing
With the present trend setting innovation, finding the best applicants doesn't need a leader scout. Additionally, it doesn't have to take a lot of time.
Find the best candidates more quickly than ever before, reducing the typical client's time to hire by 60%.
Growth of the Talent Pool With passive candidate sourcing, you can increase the talent pool by 70%.
Simple Hiring a successful hiring process results in satisfied employees. Utilizing passive candidate sourcing typically results in a 2.5-fold increase in retention rates.
Spread the news quicker and contact the ideal individuals with designated, canny, and successful advertising
Publicize your occupation across work sheets, virtual entertainment, and more in a single tick.


Email Validator & Clean Up
Move beyond spam channels and accomplish 90% conveyance rates on messages.
Market occupations to up-and-comers with our inherent SMS stage, TextToHire.


Draw in top up-and-comers with an underlying marked vocation entrance.
Interviewing & Selection Tools
Influence the unlimited force of computerized reasoning to jump into competitor examination and comprehend possibilities to increment situation achievement rates — whether you're pulling up-and-comers from your ongoing labor force, or finding new ability interestingly.
Artificial intelligence controlled Applicant Investigation
Comprehend your up-and-comers' tech abilities, work insight, and character types.
Adaptable Meeting
Interview your direction. Our endless joining accomplices engage clients to direct meetings over video, the telephone, and in the middle between, from one area.
Smoothed out Booking
Sync your group's schedules and send programmed warnings to questioners and up-and-comers.
Make and Oversee Arrangements
Progress flawlessly from interview to position with Ceipal's solidified situation module.

Centralized New Hire Onboarding
Ceipal's business intelligence generates operational reports on candidate marketing, client acquisition, sales performance, key performance indicators, and more using informational data pulled from an ATS.
Digital Documents & eSignature
Make, alter, and change all onboarding archives on the web.
Deal with the whole onboarding process, beginning to end, in one spot.
Customized Hiring Process
Make limitless onboarding agendas in light of your client's necessities and occupation types.
Superior Candidate Experience
Customize each applicant's onboarding experience for higher fulfillment.
Enhanced Analytics & Reporting
Dispose of accounting sheets and comprehend your professional never before with completely adjustable, client driven, delightfully planned reports. Prepare your groups to make vital, information driven business choices with customized dashboards and underlying investigation.

Enlistment Examination Dashboards
Get constant updates on your organization's KPIs with our intelligent dashboards.
Simple to-Utilize Diagram Reports
Quickly comprehend the information that makes the biggest difference with our realistic and intelligent reports.
Redone Detailing
Make and adjust limitless reports in light of organization objectives and group drives.
Job Explicit BI Dashboards
Grasp your own advancement with worked in dashboards for your job and obligations.
Ceipal's business intelligence generates operational reports on candidate marketing, client acquisition, sales performance, key performance indicators, and more using informational data pulled from an ATS.
Business Intelligence Reporting
Reporting from Business Intelligence Ceipal's business intelligence gives you access to the information you need to fully comprehend the workflow.


Growth & Progress Reporting
Staffing companies can use Ceipal to schedule and share internal reports that use real-time data to easily track day-to-day growth. Growth and progress reporting
KPIs Staffing companies can add their own metrics to Ceipal's reports so that they can better evaluate performance by tracking progress against their individual objectives.

Ceipal gives staffing companies the ability to make reports with insights that can be used to solve problems and improve business results.
With Ceipal, users can make custom dashboards and reports so they can focus on particular projects or parts of the workflow.
Ceipal empowers clients to stick these reports directly to a landing page and to make customized dashboards that intently track everyday development.
Ceipal's chatbots powered by AI automate candidate engagement and recruitment.
Ceipal's advanced automation features include marketing CRM capabilities and auto-sourcing.

Send SMS & Emails
Ceipal's man-made intelligence controlled chatbots make it simple for enrollment specialists to send SMS and messages to up-and-comers.

Call Applicants
Ceipal lets recruiters use chatbots powered by AI to call applicants within the applicant tracking system.
Ceipal's chatbots assist scouts with smoothing out the screening by gathering up-and-comer subtleties including resumes and thinking about the competitor in contrast to the employment opportunity all before the genuine meeting.

Our scout confronting man-made intelligence controlled chatbots can help competitors by proposing position and taking contributions from up-and-comers who wish to go after a position. Additionally, our chatbots use conversational AI to text job applicants and collect any additional information that might be required.
Ceipal's man-made intelligence controlled chatbots naturally gather up-and-comer resumes for enrollment specialists.


Evaluate Qualifications and Fit
Prior to beginning the interview process, our AI-powered chatbots assess the qualifications of the candidate and determine whether they are a good fit for the recruiter.
Showcase Relevant Openings
Utilizing our chatbot powered by AI, recruiters can showcase all relevant open positions.

The VMS for the new frontier of total talent management

Ceipal Procurewise offers progressed individuals examination to help you find and assess up-and-comers – in your confidential ability cloud and across data sets.
From SMS and email incorporations to meet with the board, Ceipal Procurewise empowers you to draw in with competitors easily.


Make work orders and installed representatives with a tick, computerizing your cycles and guaranteeing consistence.
Ceipal Procurewise is the computer based intelligence controlled, completely versatile VMS that helps you find and quickly connect with ability for contract positions.
From computer based intelligence helped competitor positioning to cutting edge representative investigation, Ceipal Procurewise offers exhaustive apparatuses to find and assess applicants.
Get moment knowledge into your labor force with client driven and strong investigation on execution, project achievements, and by and large development.
30% of an organization's contingent labor force spend is Explanation of Work (SOW) related, and that implies clear, unified, and smoothed out SOW the executives is an unquestionable necessity.

Supplier Management
Ceipal Procurewise's SOW administrations permit you to choose providers, arrange terms, and guarantee consistence in the interim.
Project Tracking
Characterize project achievements and expectations, work with top-level providers, and track your task's advancement beginning to end with Ceipal Procurewise.
Industry Analytics
Get a far reaching outline of your efficiency, complete spend, and progress with many underlying and adjustable industry reports.
Certainly deal with the consistence interaction for every one of your providers. From onboarding records to contract data, Ceipal Procurewise safely houses generally delicate documentation for a straightforward, proficient, and fundamental consistence process.
Workforce Management System
All-in-one, intelligent oversight of your workforce
Centralized New Hire Onboarding
Industry-leading talent solutions
Digital Documents & eSignature
Make, tweak, and change all onboarding records on the web.


Deal with the whole onboarding process, beginning to end, in one spot.
Customized Hiring Process
Make limitless onboarding agendas in light of your client's necessities and occupation types.


Personalized Candidate Experience
Customize each applicant's onboarding experience for higher fulfillment.
Intelligent Employee Management
Get a smoother work process with a framework that mechanizes the representative life cycle. Oversee timesheets and representative leaves, catch work data, track work approval, and get programmed tokens of forthcoming lapses — all from a solitary dashboard.
Comprehensive Immigration Management

LCAs and H1-B The executives
Screen H-1B and LCA applications and situations with.
Community Documents
Right away make PAFs with adjustable layouts in view of client reqs.
I-9 Administration
Deal with the whole I-9 actual confirmation process in one spot.
Green Card The board
See green card lapse dates and refile programmed updates.
Financial Management Designed for Staffing Firms
AR and AP Following
Track creditor liabilities and records receivable in one area.
Finance The executives
Gather and curate all finance information into a solitary report consequently.
Two-Way QuickBooks Reconciliation
Consistently sync information between frameworks with our Two-Way QuickBooks reconciliation.
Labor force Investigation
Measure your setting up organization's advancement with many underlying industry reports and dashboards.


Submit Timesheets, Expenses & Leads
Eliminate manual data entry and submit paperwork directly into Ceipal.
Access Organization Resources
Give employees access to all important documentation for streamlined operations.
Enhance Employee Experience
Open team-wide lines of communication for smoother internal processes.
Start the offboarding system in a single tick and keep tabs on its development until finishing.
Automated Document Management
Check assuming workers have presented all last administrative work and send programmed updates.
Intelligent Asset Management
Track the whole resource lifecycle, beginning to end, with programmed recharging notices.
Company-Wide Communications
Promptly illuminate all partners, colleagues, and administrators when offboarding is done.
A Total Talent Management Solution
Optimize and streamline your entire workforce
ATS with seamless VMS integration
helps staffing firms, MSPs, and
corporate hiring teams of all sizes
attract and retain the best available
talent.
Robust talent container
Candidate engagement
Recruitment CRM
Applicant tracking
Auto job publishing
Consolidated view & analytics
VMS provides a single powerful
solution to source, manage, and
engage contingent staffing, SOW
vendors and workers.
Automated requisition
management
Onboarding and performance
evaluation
Integrated timekeeping & invoicing
Budget & compliance management