BookJane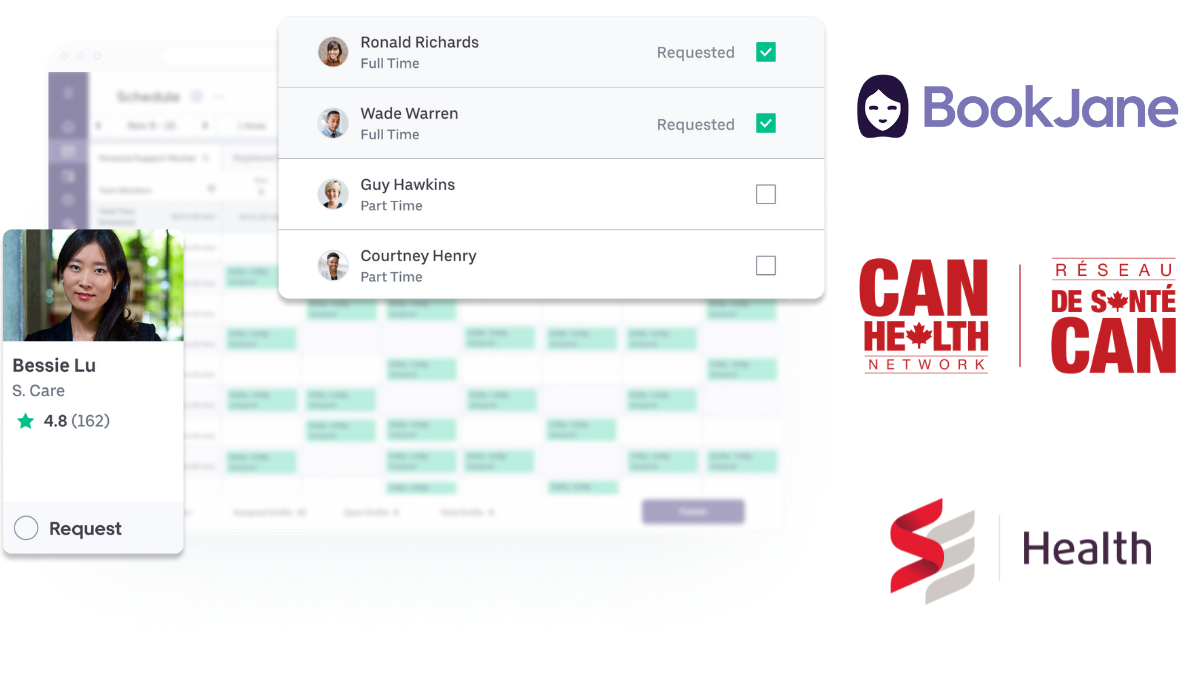 BookJane software
Fast And Simple Shift Fulfillment
Easily Calculate Your Return On Investment And See Your Potential Savings
Everything You Need To Fill Your Shifts
Fast And Simple Shift Fulfillment
Call out to your team in as little as 30 seconds – no calls, emails, or texts
Manage and monitor internal and external shift fulfillment – all in one place
Our team is revolutionizing healthcare with our customers in mind
Our clients see an average 5-10x ROI in the first 90 days of using BookJane
Call Out, Schedule And Engage Your Staff
BookJane J360 Workforce is easy to use, built for healthcare schedulers and staff in mind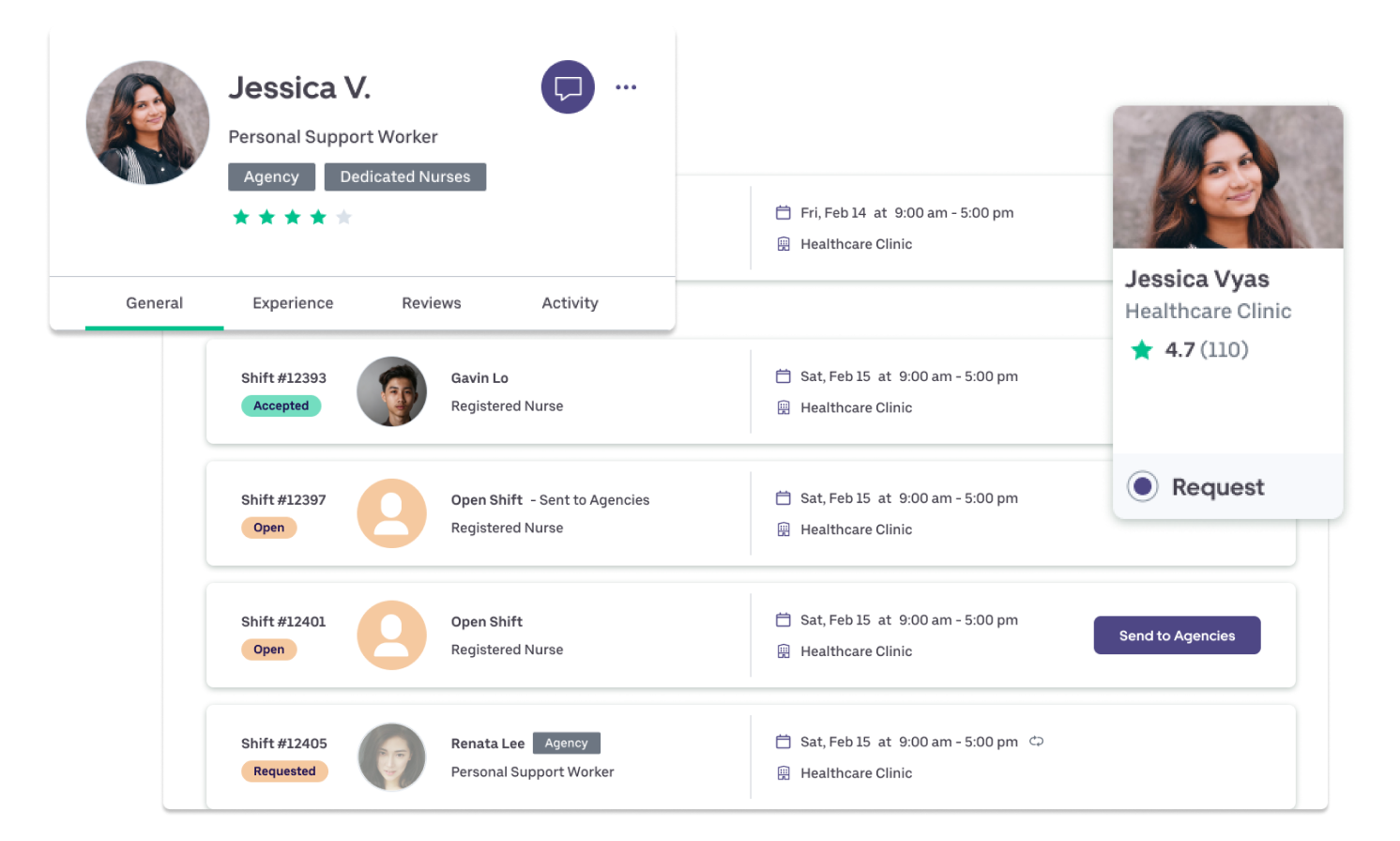 Automate Your Shift Callouts
Reach staff instantly by sending shift callouts in real-time. Organize and match shifts according to seniority, role or location.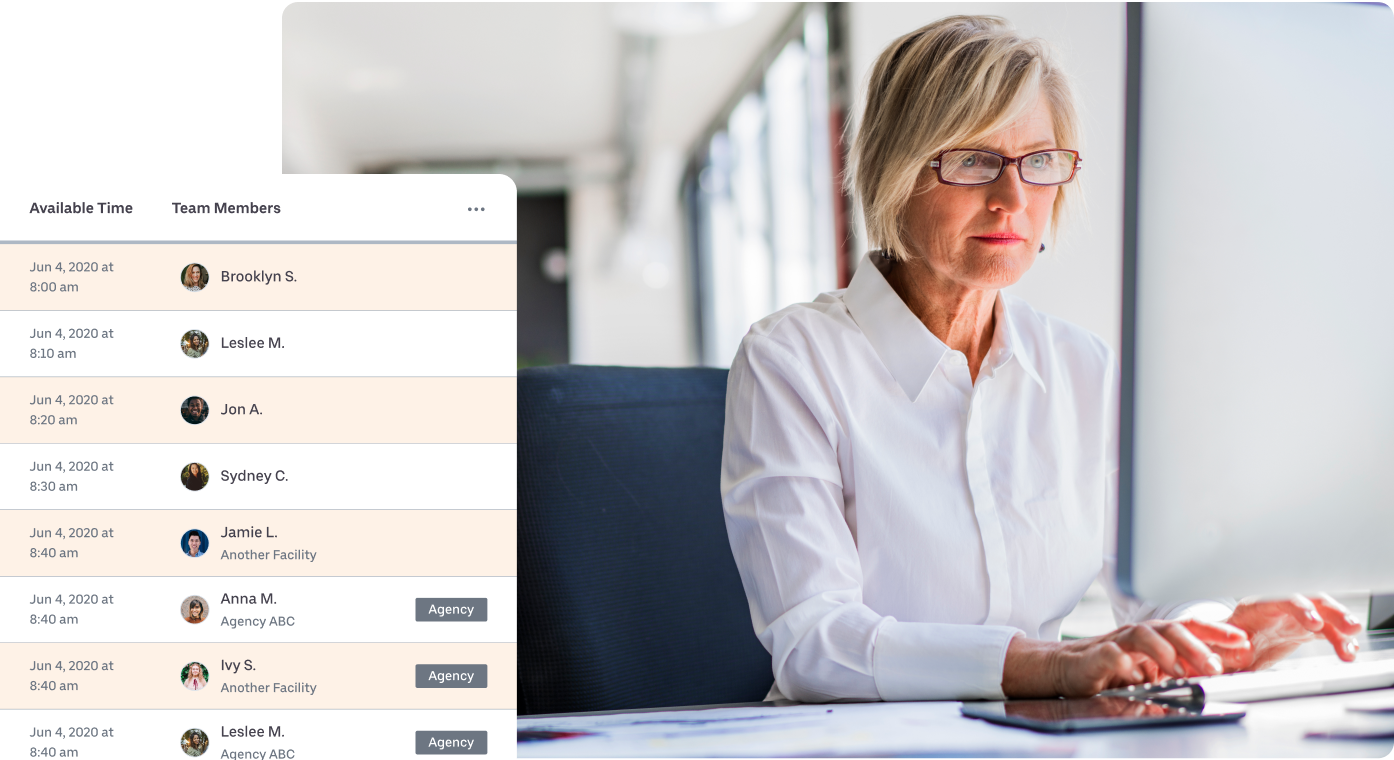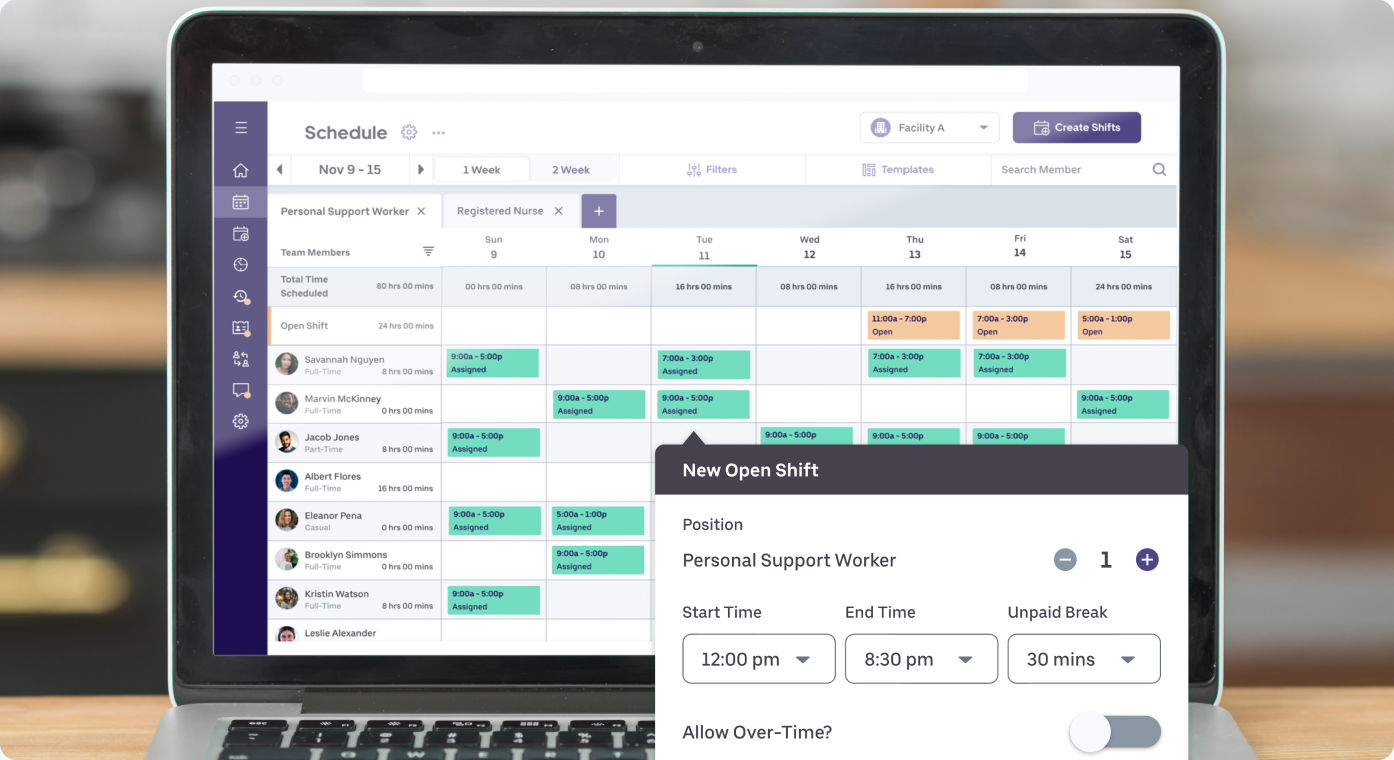 Optimize Scheduling Quickly
Build, manage and access schedules on a single platform. Full visibility over scheduling helps you plan and solve scheduling conflicts.
Empower Staff With Freedom And Flexibility
Give your staff control over their schedules from their own phones to boost shift fulfilment, morale and retention.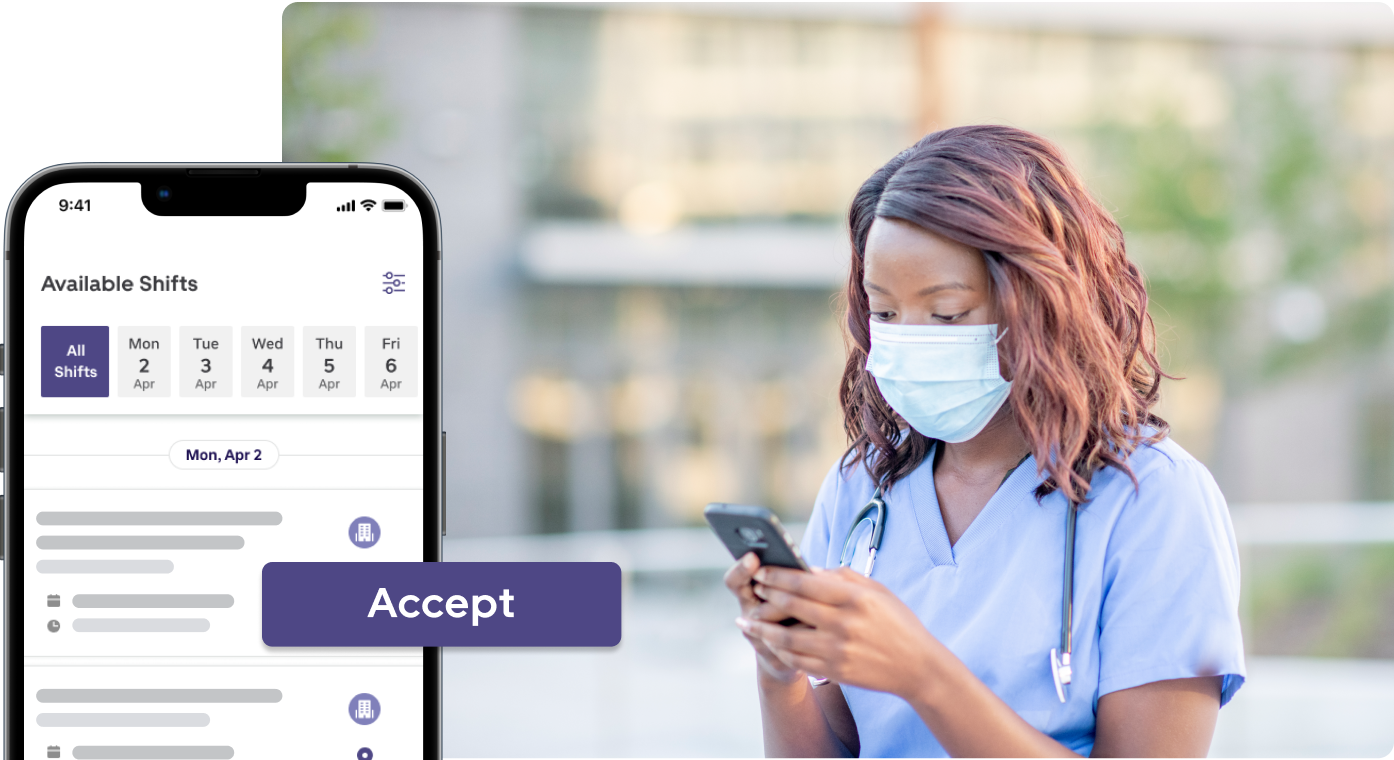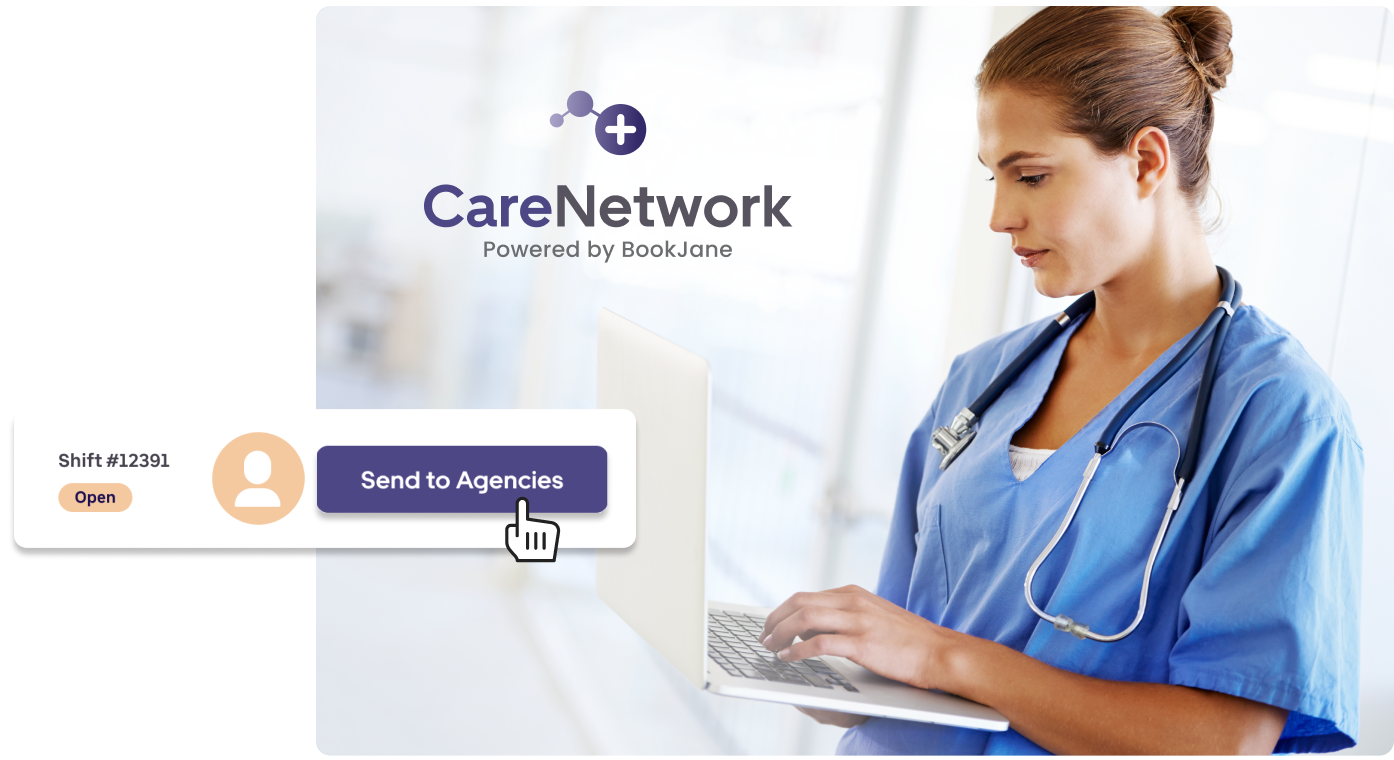 Access Qualified On-Demand Staff
Fill shifts with instant access to 20,000+ vetted healthcare professionals in our CareNetwork.
Share updates and communicate instantly with your whole staff. Use 2-way messaging to stay connected with groups and individuals.
Import/Export Data To Other Systems
Save administrative time with payroll and other integrations. Export and import data to other enterprise software systems.
Automatic Shift Fulfillment
Fill more shifts, faster while eliminating stressful staff emailing, texting, and calling.
Instantly connect with available staff
Prioritize staff with criteria-based callout
Send and receive automatic push notifications
Prioritize shifts with configurable lead times
Retain full visibility over callout activity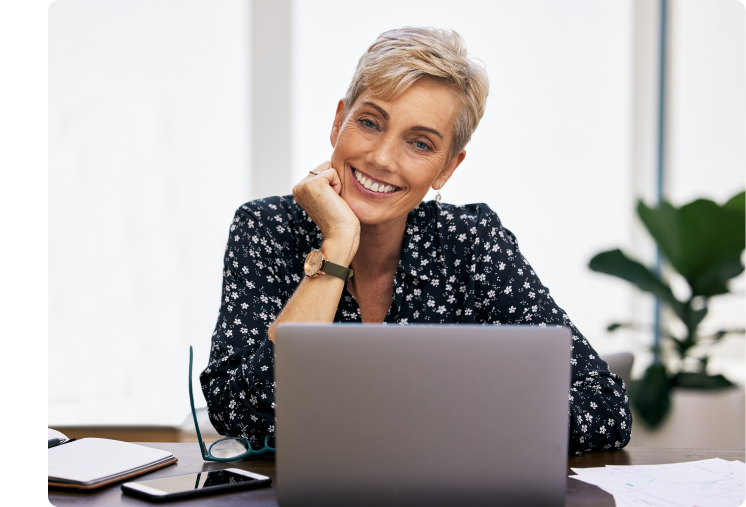 Share open shifts with available employees in under 30 seconds
Notify employees all at once or sequentially through rule-based distribution
Employees pick-up additional shifts through a self-serve app
Automatically Fill Shifts
Transform how you fill shifts your shifts! Broadcast open shifts to available employees in seconds and eliminate stressful emailing, texting, and calling. Empower staff to accept shifts through a self-service app and configure rules to automatically fill cancelled shifts without required intervention. Fill more shifts, faster!
Automatically notify staff of new shifts through mobile push notifications. Offer the opportunity to accept shifts based on their preferences and availability. Build transparency and increase hours worked by underutilized team members.
Create Shared Staffing Pools
Grow your staff pool with shift callouts to partner facilities. Configure callout settings so your internal team members are contacted first, then fill gaps with shared staff resources. Keep costs down by filling shifts reliably without an agency.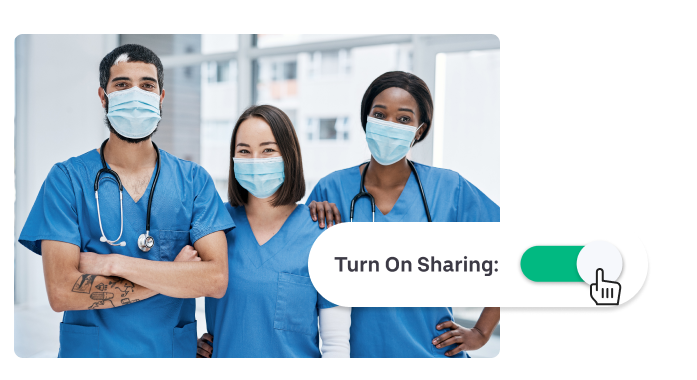 End-To-End Scheduling
Manage and monitor scheduling of internal and external staff – all in one place
Save administrative time
See and fill gaps at a glance
Reduce overtime hours
Avoid scheduling conflicts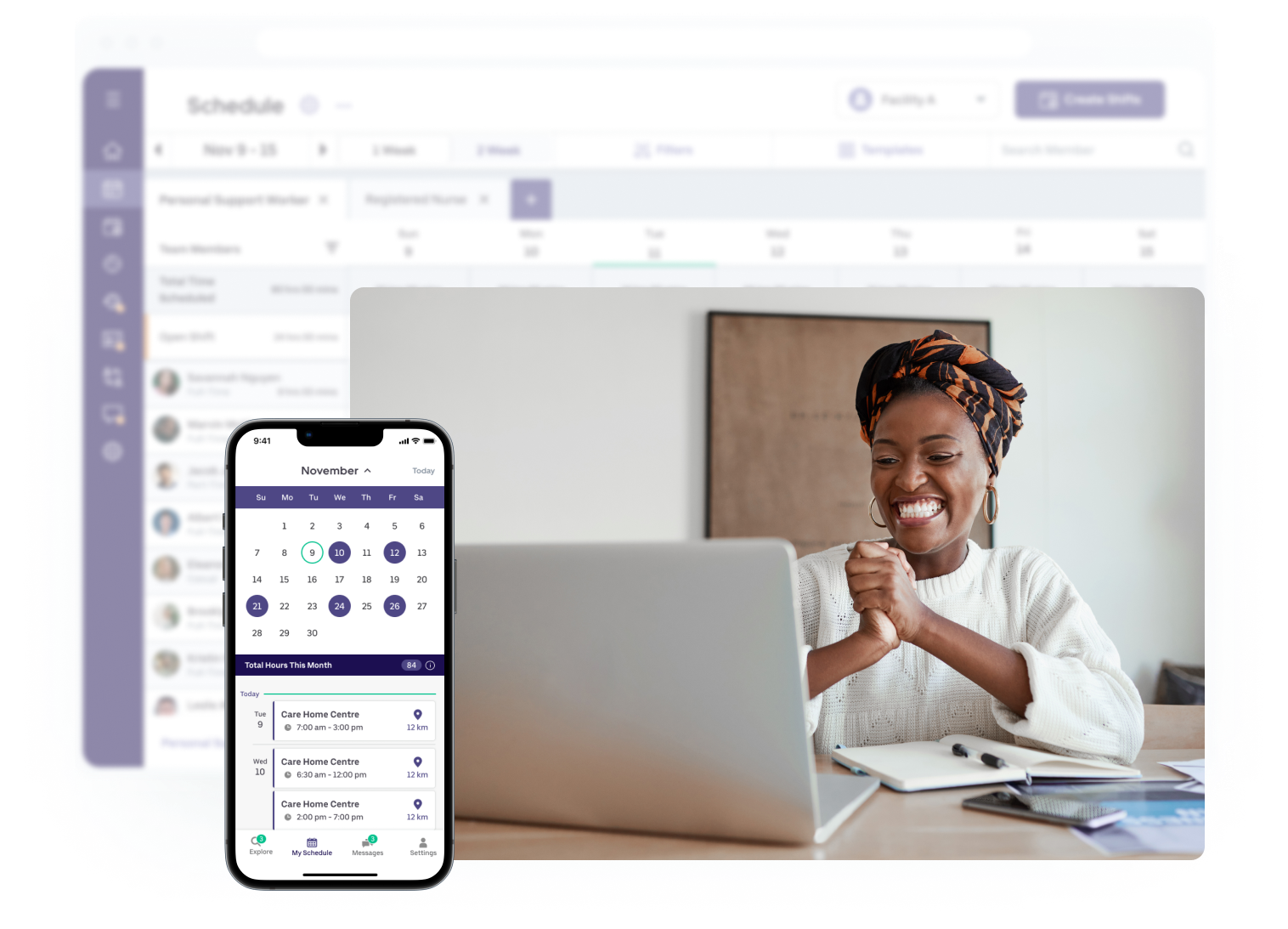 Simple Scheduling - Built Just For Healthcare
Create and manage complex schedules with ease. BookJane's scheduling solution frees you to plan ahead while allowing for last-minute changes. Post shifts, fill vacancies, solve scheduling conflicts, and save valuable administrative effort.
Publish Schedules In Seconds
Build and publish team schedules in a matter of minutes for the next week or month. Drag and drop open shifts to assign to team members. Filter your scheduler view by role or department. Create master templates to save time and create reliable shift assignments.
Offer your staff a single portal for accessing, managing, and collaborating on their schedules. Stay in touch with 1:1 way or 1-way broadcasts. Empower staff to pick up new shifts according to their availability and preferences.
Identify Challenges - Before They Happen
Get full visibility into every schedule by position and department, across your facility. Identify staffing shortages and instantly create and deploy new shifts to find coverage. Monitor shift acceptances in real-time. Avoid potential conflicts or potential staff burnout.
Make Smarter Decisions With Analytics
Extract powerful insights from your staffing data to make smarter decisions. Track shift fulfillment rates, overtime and agency usage, and more to ensure you are delivering the best care possible and hitting your labor cost targets.
Increase Employee Engagement 
Give your team the freedom to build schedules from their own phones to boost shift fulfilment, morale and retention.
Improved, 24/7 access to schedules
Increased engagement with instant access to available shifts
Simpler, direct communication with 2-way messaging
Stronger team connection and organization with real-time updates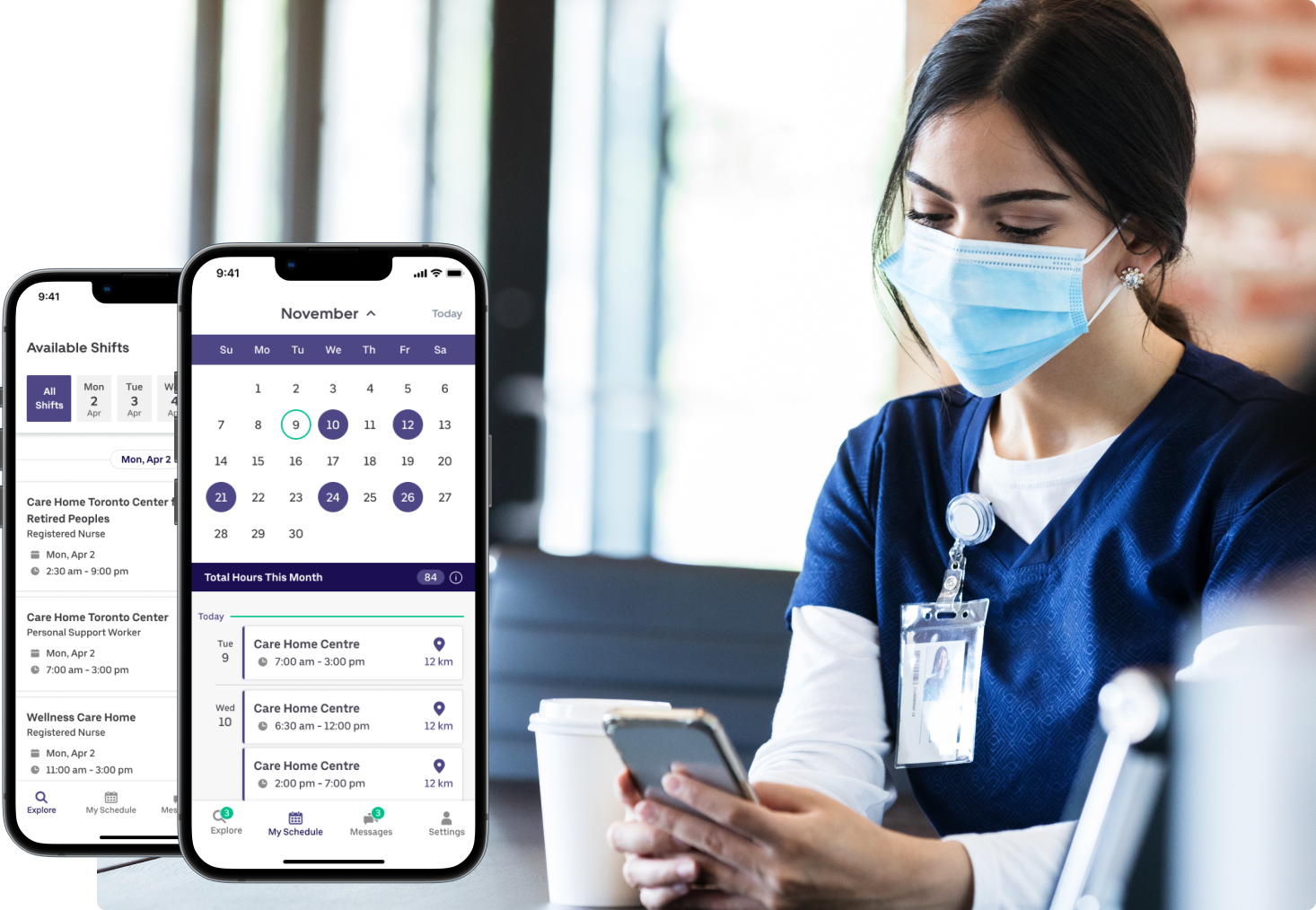 Accept Shifts – Anywhere, Anytime
Empower your team to accept shifts straight from their phone, according to their own preferences and availability. Share all open shift opportunities with full-time, part-time, and casual workers and automatically find internal coverage, without administrative involvement.
Provide staff 24/7 access to their personal schedules directly from their phones. Share real-time updates and shift notes so staff is always up to date with the latest details. Provide full visibility into available shifts and empower staff to accept
Give Your Team Flexibility
Give your team the freedom to control their schedule changes to their accept or decline shifts, submit availability request time off.
Streamline communication between staff members and admin with direct in-app team messaging. Or share important updates with one-way broadcasts.
Connect Your Agency Partners To Our CareNetwork
Ensure every shift is fulfilled through your agency partners or the BookJane Care Network.
Link up with your existing partners
Access our network of vetted healthcare professionals
Fill shifts with ease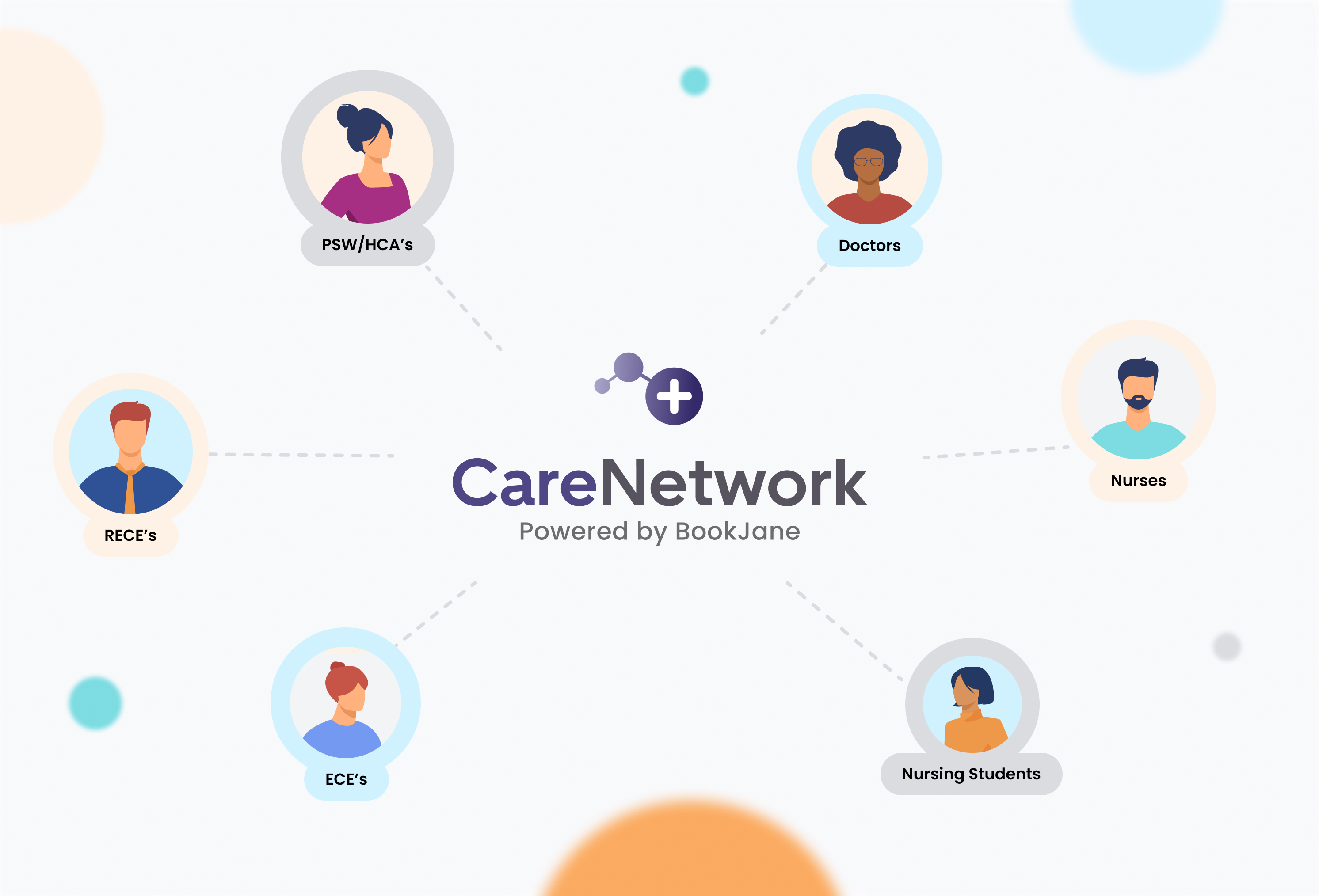 Expand Your Reach With Easy Access To Qualified Staff
Automatically Send Open Shifts To Your Agency Partners
Fill any open shift with ease. Contact your agency partners or access our Care Network of 20,000+ screened healthcare professionals.
Request Specific Staff Members
Save time and effort by choosing trusted workers who know your facility and processes.