Parallels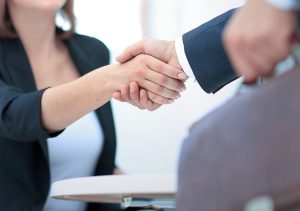 A fast, simple and powerful application for running Windows on your Intel or Apple M-series Mac – all without a reboot. Includes over 40 one-touch tools to simplify everyday tasks on Mac and Windows.
Enable secure access to applications, desktops, and files with a unified browser-based workspace.
Awingu is an integrated browser-based workspace that provides secure access to corporate files and software, including cloud-based and legacy web and SaaS applications.

End users can access resources from any browser or operating system.
Agents are not required for remote session hosts or those installed on end-user devices.
Aggregates all files and applications. B. Web, Remote Desktop Protocol (RDP) based apps or desktops. Log in once to your online workspace.
components are packaged in a single Linux-based virtual appliance that can be deployed on-premises or in any cloud.

Awingu focuses on security and ease of use for both end users and IT administrators. It helps businesses create a zero trust environment to protect their assets.
Zero Trust is a cybersecurity strategy that helps organizations eliminate implicit trust and continuously validate all phases of digital interactions.
Implement a more secure solution that includes multi-factor authentication (MFA) and is easy to deploy, manage, and scale.
Easily manage and share files
Lets users efficiently and securely access, share, and edit files and other public resources through the Workspace app.
Recording and storage of user sessions based on specific resources such as apps and desktops or by specific users such as external contractors.
Deliver legacy and SaaS apps from any browser
Use Single Sign-On (SSO) for fast login and secure access to legacy and SaaS applications via the Awingu web client.
Simplify management of virtual apps and desktops with clear visibility into total cost of ownership. Features IT Professionals Need – No Complexity.
Empower today's hybrid and remote workforce with the ideal digital workspace designed by you.

Parallels RAS meets you on your virtualization journey. Connect on-premises and multi-cloud solutions to a centralized management console for administrators and secure virtual workspaces for end users.

Empowering teams of all shapes and sizes
Easy remote access across devices and networks/li>
Simple, intuitive UI
A single workspace to access all your apps
Maximize productivity and efficiency
Quickly adapt to evolving business needs
Simple, easy VDI and application delivery
Scalable and efficient architecture
Flexible multi-cloud deployment options
Centralized IT management
Automated image optimizations

Easy to deploy, configure, and maintain
Parallels RAS streamlines IT infrastructure deployment and maintenance. It's ready to use, easy to set up and manage, and reduces your IT workload. An integrated and intuitive management console, configuration wizards, and a suite of customizable tools make it easy to deliver applications, desktops, and data to any device.
Affordable, simple licensing solutions
An all-in-one remote work solution, Parallels RAS can lighten the load on your IT team, reduce your hardware footprint, and reduce overhead. A single licensing model includes all features and easy access to free training, giving IT administrators a faster learning curve.
Parallels Desktop for Mac
Run Windows on your Mac without rebooting or affecting power.

Run over 200,000 Windows apps on your Mac, including Microsoft Office for Windows.
Download and install the Windows operating system on your Intel or Apple M-series Mac computer.
Seamlessly copy and paste text or drag and drop files between Mac and Windows.
Develop and test across multiple operating systems in a virtual machine for
Macs.
Easily run Windows applications without slowing down your Mac.
Extend the possibilities of your Mac and run other operating systems like Windows and Linux without rebooting.
Easy to install, configure and use. Designed to be intuitive and easy to use.
Trusted by over 7 million users and admired by professionals worldwide.
Run Windows side by side with macOS on your MacBook, MacBook Pro, iMac, iMac Pro, Mac mini, or Mac Pro. No reboot is required. Share files and folders, copy and paste images and text, drag and drop files and content between Mac and Windows applications.
Parallels Desktop automatically detects what you need to get started, so you can be up and running in minutes. If Windows is required, you'll be prompted to download and install Windows 11, or use the Boot Camp installation if you're using an Intel-based Mac. You can also migrate your Windows PC* or Linux like Ubuntu (Intel-based Mac computers only).
Graphics and resource-intensive Windows applications run effortlessly without slowing down your Mac. Run applications such as Microsoft Office, Visual Studio, SQL Server, PowerBI, AutoCAD, MetaTrader and more. Play your favorite classic Windows-only games on your Mac.
Hide Windows while using the application in Coherence™ mode. Or, if you're new to Macs, you're using a Windows PC by setting Windows to occupy the entire screen.
Parallels Desktop for ChromeOS
Run full-featured Windows applications directly on Chrome Enterprise devices.

Work: Fast. Easy. Anywhere.

Always-on access to business-critical Windows apps
Easily switch between ChromeOS and Windows – no reboot required
Pause and resume Windows to quickly get back to work
Open ChromeOS files in Windows applications
BONUS: Over 30 one-touch tools to can also access
Work that's ready whenever, wherever
You can use all the features of desktop applications such as Word, Excel, and PowerPoint.
Access custom folders for Windows Desktop, Documents, Downloads, and ChromeOS files.
No internet? No problem!Files and apps are fully accessible both online and offline


Full ChromeOS integration for a familiar & friendly experience
Easily move content, files, and text between ChromeOS and Windows using the shared clipboard or by simply dragging and dropping.
Print from Windows to supported printers Reader support
Enjoy viewing with dynamic resolution and full screen support