Reblaze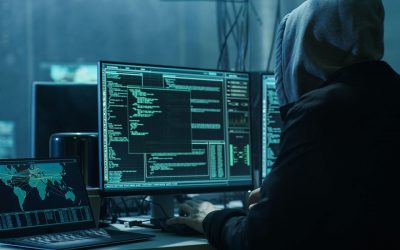 Safeguard the Digital Journey
Next-generation protection for web apps, services, and APIs, on the clouds you already trust.

All-in-one, fully managed web security solution
Fully Managed Web Security
The platform is fully managed and maintained remotely by Reblaze personnel. Your security is always up-to-date and always effective. Whenever there are sudden increases in traffic, Reblaze automatically scales resources to accommodate the surge. Through the Dashboard, you can access a real-time summary of all incoming traffic, providing insights into what is permitted, what is blocked, and the reasons behind these decisions. For every request, you have access to comprehensive details, including headers and payloads. Even during extensive DDoS attacks, you can stay informed about the ongoing activities on your site.

Web Application Firewall (WAF)
The Reblaze Web Application Firewall
Robust, comprehensive, and PCI DSS Certified protection.

A Protective Shield for Your Web Assets
The Reblaze WAF protects against all the vulnerabilities in the OWASP Top 10, and many more:
How the Reblaze WAF Works
Distributed Denial of Service (DDoS) Protection
Keeps your web apps up and fully responsive to your users

Multilayer DDoS Protection
Reblaze gives full-scope DoS and DDoS protection, thwarting attacks across layers 3, 4, and 7: organization, transport, and application.
How Reblaze Protects Your Web Assets from DoS/DDoS
Exclude Hostile Bots From Your APIs and Web Applications
Reblaze's comprehensive web security platform incorporates robust bot mitigation capabilities. By blocking hostile traffic within the cloud, it ensures that such threats are neutralized even before they can reach the protected network

Multivariate Bot Detection
Incoming web traffic undergoes a sequence of progressively stricter challenges. If any of these challenges are not met successfully, the requestor is instantly denied network access and blocked.


Reblaze offers the industry's most accurate ACL capabilities, enabling the filtration of requests based on various criteria such as geolocation, network usage (VPN, proxy, TOR, cloud platform, etc.), and more.
Out of the box, this feature can detect 75-80 percent of bot traffic, which further improves when Reblaze is tailored to the specific web app or API it protects. By employing Reblaze's ACL, the system efficiently eliminates the majority of bot traffic without imposing a heavy processing workload, effectively preempting the need for deep packet inspection
Step 1b: Profiling Browser Environments
For incoming HTTP requests to be validated, they must successfully navigate a comprehensive stack of inspections and challenges.
Beyond conventional methods like agent validation or javascript injection, Reblaze takes it a step further by detecting headless browsers.
Through subjecting the requester to a series of advanced challenges, Reblaze exhibits its ability to identify even the most sophisticated headless environments with precision.


Step 2: Primary Filtering
To initiate primary traffic filtering, Reblaze adopts a multi-faceted approach, starting with blacklisting, rate limiting, and signature detection. This combination effectively eliminates a significant portion of bots, all while keeping the processing workload minimal.
For further scrutiny, the platform employs more rigorous tests. Layer 7 inspection, encompassing examination of JSON payloads, guarantees data integrity.
Additionally, Reblaze includes a full positive security model, and ingests web and API schemas for enforcement. A full API grants programmatic control, facilitating swift schema additions or revisions in both DevOps and DevSecOps environments
Step 3: Dynamic Filtering
Reblaze effectively prevents access for requestors exhibiting unusual usage patterns over an extended period. It achieves this by continuously monitoring resource consumption in various aspects, such as quantity, pace, rhythm, types, methods, and more.
Unlike many platforms that rely solely on IP addresses for tracking, Reblaze employs multiple identifiers, including IP, headers, cookies, and POST body arguments, to pinpoint attackers. This capability allows Reblaze to detect and thwart abuse even when attacks occur simultaneously from multiple addresses.
The platform's ruleset capabilities deliver robust, flexible, and fine-grained filtering options, enhancing its effectiveness in managing web traffic and security.


Step 4: Biometric Behavioral Analysis
Reblaze creates an intricate and comprehensive behavioral profile of legitimate users for every application it protects.
Through continuous learning, Reblaze gains deep insights into the authentic users' interactions with the app, including device and browser statistics, customary analytics, session metrics, and various interface events like mouse clicks, screen taps, zooms, scrolls, and more.
By nature, any hostile user, whether human or bot, will eventually exhibit deviations from the established patterns of legitimate user behavior.
The moment such deviations are detected, Reblaze swiftly identifies and blocks the offender from accessing the network any further.