Reply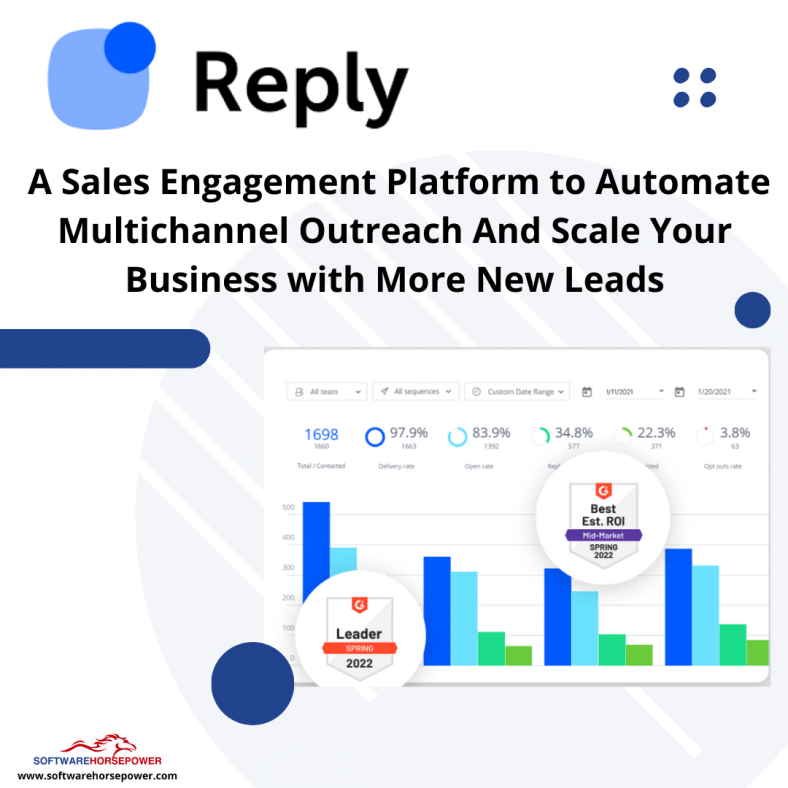 Added to wishlist
Removed from wishlist
2
Supercharge your sales team with Reply
Reply is a sales engagement platform that helps you automate & scale multichannel outreach, so you can generate more leads, obtain new customers and produce income faster.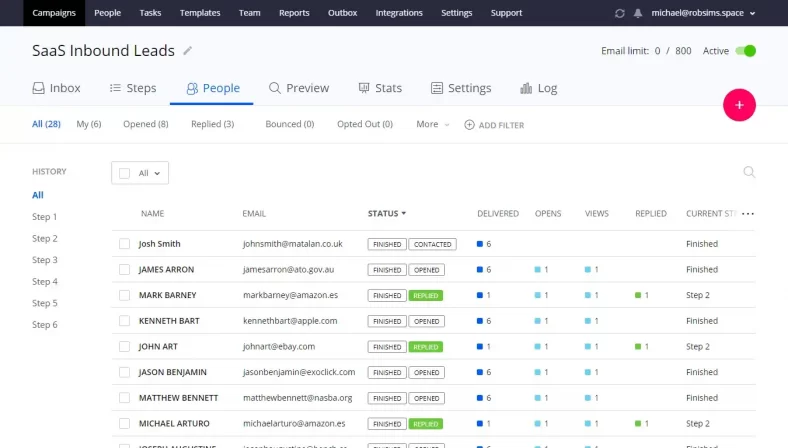 Scale social selling and reach out to prospects on LinkedIn with semi-automated tasks for Connect requests, Messages, View profile, and InMail.
Book meetings with prospects directly from Reply.
Connect your Google account with a single click;
Sync all booked meetings to the connected Google calendar;
Set up your availability, meeting duration, include the Google Meet link.
Create 100% human-like emails and follow-ups in seconds and improve email text to increase response rate.
Generate first-step emails based on email copy, summary, or bullets;
Improve existing text for follow-ups or generate a new one based on emails in a thread;
Ramp up your productivity with Tasks Flow in Reply Chrome extension. Your daily tasks and the ability to connect via LinkedIn, email, voice, and social are always within reach.
Tasks Flow opens tasks one by one;
Semi-automated LinkedIn tasks;
Sending manual emails, SMS, and WhatsApp messages;
Easily integrate with the tools you already use
Leverage a whole bunch of native CRM integrations, robust API, and the power of Zapier to automatically sync your data and keep records up to date.


Here's how our platform can help you scale your outreach
Find prospects on LinkedIn
Use our Chrome Extension to find verified emails on LinkedIn or Sales Navigator, add those leads directly to your outreach sequence or save them to a list.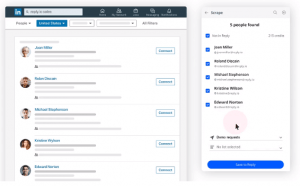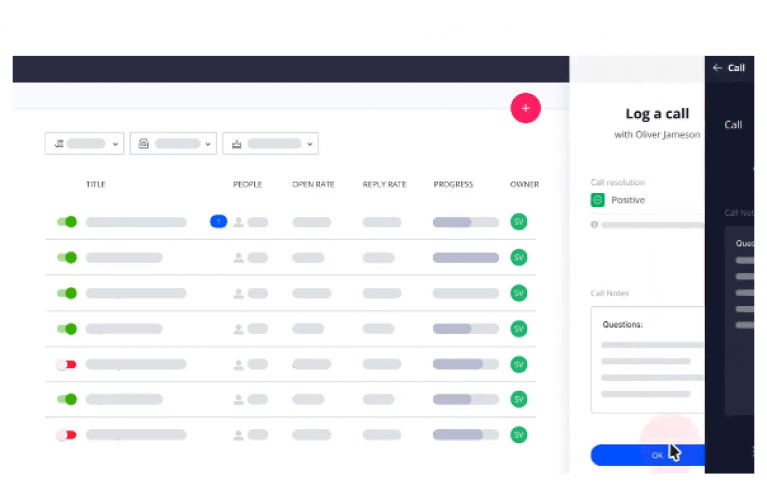 Engage across multiple channels
Combine emails, calls, LinkedIn, SMS and WhatsApp messages into a multichannel sequence, generate and complete tasks to reach your prospects wherever they are.
Sell better with the power of AI
Improve your emails with AI-backed text quality scoring and keep an eye on your 'Interested' folder for the hottest leads sorted out by our intelligent algorithm.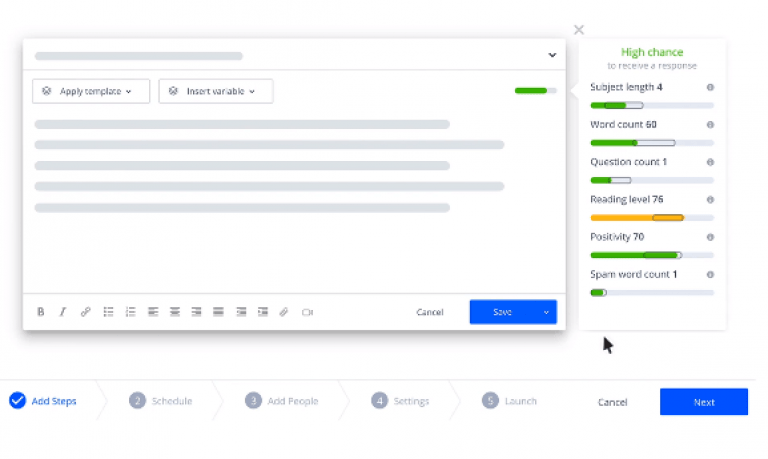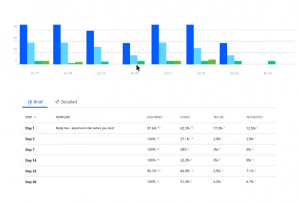 Track and analyze your progress
Find out which sequence steps drive better results, A/B test your messages and see how your team performs over time with in-depth reporting.
Discover prospects' business emails on LinkedIn and ramp up your productivity with Reply Chrome Extension. The extension searches for prospects' emails in seconds, automates email search and sales outreach.
Find quality prospects for your outreach campaigns right from Reply using validated partner services.
Native integrations with data providers;
Sourcing and targeting third-party services;
Recommended tools.
Verify prospects' emails by deliverability, bounce rate, and other criteria to increase sequence performance and reduce the chance of attracting spam filters.
Built-in email validation
Phone number validation
Flexible plans
Prevent your emails from going into the Spam folder. Reply's Warm-up tool increases your email, domain, and IP reputation to boost deliverability rates.
Automated email warm-up;
Email deliverability booster;
Several warm-up profiles: Basic warm-up, Domain repair, Reputation boost, etc.;
Engage with your prospects via multiple channels – send personal emails and follow-ups, schedule calls, fulfill daily tasks, connect and reach out to your prospects automatically on LinkedIn.
Personal emails, calls, tasks, SMS, WhatsApp, LinkedIn outreach & Zapier steps;
LinkedIn steps for Connect requests, Messages, View profile, and InMail;
Reply detection and classification;
LinkedIn outreach & Zapier steps;
Tailored messaging;
Dynamic, conditional, and custom variables;
Email and sequence templates;
Custom schedules;
Video integration;
A/B testing;
Branded links;
Calendar integration.
Connect with your prospect on the phone right from your Reply account and Chrome extension. Implement voice into your sales communications with Cloud Calls.
VoIP Calls via Browser;
Click to call from Reply UI and Extension;
Call Dialer;
Local Presence;
Custom Caller ID;
Inbound calls transfer;
International calls and numbers support.
Messengers & Social media
Get in touch with your prospects in messengers and on social to speed up communications or send important reminders.
Send messages to your prospects via WhatsApp;
Send SMS;
Use Zapier step in a sequence to connect any messenger available on Zapier;
Upcoming: Facebook, Instagram, Twitter, ProductHunt interactions.
Add personalized videos from Vidyard to your emails In Reply with the new integration and increase prospect engagement.
Vidyard integration for video recording and hosting;
webcam, browser tab, or full-screen recording;
Custom CTAs in videos;
Book meetings right from the video;
Real-time notifications and analytics.
Effortless email warm-up to boost inbox placement
Build, maintain, and repair your sender reputation automatically with Reply's Email Warm-Up tool.
Whether it's a new account or an old one, sending cold emails without proper warm-up can harm your deliverability.
Your emails end up in junk or spam

Your domain might be blacklisted

You get blocked from sending emails
Having your email account properly warmed up when you use it for outreach will ensure high deliverability of your campaigns.
Your emails are delivered to the inbox

You build a solid sender reputation

You can safely scale your outreach