Exotel
Exotel software
CRM integration
Lead Management
IVR and Dial Groups
Customisable Welcome Greeting
Multiple Extension
Complete Messaging Platform
Empower your teams to work remotely
Integrate cloud telephony with the tools you use
Discover how you can set up Exotel's cloud telephony solution for your on-premise and remote teams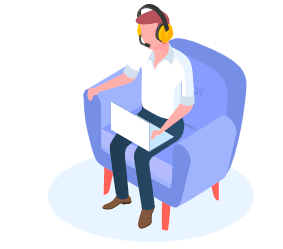 Remote customer support call centre
Your agents can work from anywhere. You can set up a remote customer support centre in less than 30 minutes. No waiting, no delays. Get started in less than 30 minutes. All the features you'll need including multi-level call recording, call routing, call analytics, etc. No infrastructure needed. Easy to use visual drag-drop builder to create call flows.
Outbound call center for remote sales teams
Your sales team can reach customers from the comfort of their own homes. Create a centralised system with automated dialers, integrations with CRMs, etc. Make it a productive experience for your sales teams.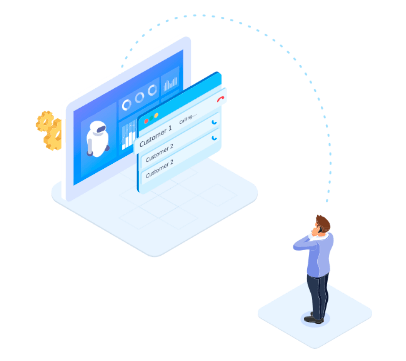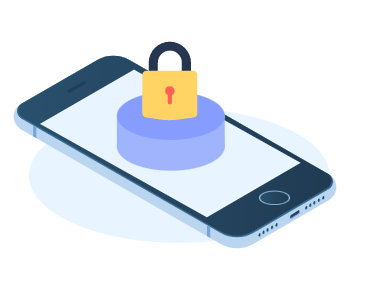 Put your customers first. Safeguard their identity, make customer privacy a priority with this easy-to-implement solution 
Manage domestic & international customer calls using our VoIP phone system. No additional infrastructure required – your agents can use existing smartphones and laptops to make and receive calls. Save cost by at least 30%, enable remote work and increase agent productivity.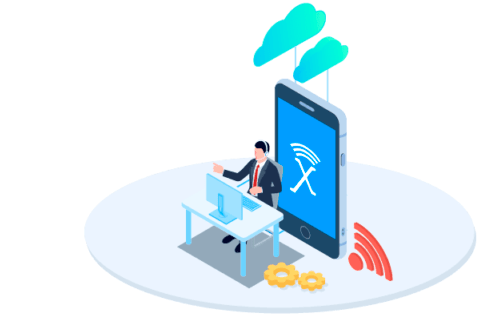 Every phone call counts. Build a unique and lasting customer experience with Exotel's voice products on the cloud
SMS is the most effective, non-intrusive and cost-effective way to communicate with customers. Set up an SMS sender-ID and get started in less than 30 minutes.
Making a change,one SMS at a time
Enhance app security & product usage with a safe, quick & cost-effective multi-factor authentication product. The frictionless verification experiences results in higher authentication success rates and CSAT scores.
Seamless authentication at a fraction of the cost.
Two-Factor authentication
Passwordless logins & authentication
Use our App to App calling SDK to create personalised call experiences globally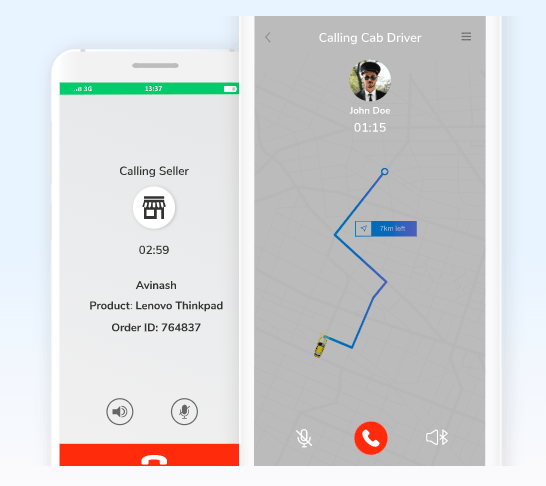 We make remote work simple
Exotel is a secure and reliable business phone system on the cloud. Simple to setup. No additional infrastructure or equipment is required. Enable your customer facing teams to be effective while working from home.
Voice
Build a personalised calling experience for your customers. Track, manage, and build call flows using Exotel.
SMS
Set up SMS campaigns with ease. We promise you the best delivery rates. Delivery to over 190 countries.
ExoVerify
Suite of verification mechanisms that help you validate users seamlessly, quickly, and at a fraction of the cost.
Call Management Software for Businesses
Manage and track customer calls efficiently with our automated call management software. Use our simple web interface to handle all inbound and outbound calls for your business.
Integrate call management software with the tools you use
Calls do not have to stand out like a sore thumb. Integrate customer calls with tools like CRM, ERP, Helpdesk software, apps and websites to unify all of your customer information. Our cloud communication solutions support integration with the most popular tools out there.
Have a single number that your customers can reach out to you on. This number needs to be easy to remember and used in all your collaterals.
Get a virtual number (Exophone) from Exotel. Divert calls from your customer-facing number to your virtual number.
Private branch exchange phone systems enable voice communication over the PSTN or Public Switched Telephone Network by using circuit-switched telephony. This means that voice is transmitted over physical copper wire networks, in the form of analogue signals. There are two types of PBX phone systems:
On-prem PBX phone systems
On-prem PBX phone systems come with bulky hardware – PBX servers, physical wires, specialized phones, etc.
They share a trunk line with internal phones, which means that the users within the network can speak to each other without the use of external lines.
These phone systems are used for both external and internal communication.
They are infrastructure-heavy, expensive, and difficult to maintain. They also offer low flexibility and control.
In a cloud PBX phone system, businesses have access to a web-based cloud telephony platform that provides all the features that an on-prem PBX phone system comes with.
There's no need for specialized hardware. Calls can be routed to agents' mobile phones (enabling remote working), or to typical business phones.
Cloud phone systems offer additional features, control, flexibility, and visibility that would be impossible to achieve with traditional PBX phone systems.
The cloud telephony provider takes care of all the specialized call switching and routing required from the cloud, leaving businesses with only one job – making and receiving calls.
Voice over Internet Protocol or VoIP phone systems use the IP network to transmit voice communication (and other forms of multimedia communication). They use packet-switched telephony to transmit and receive communication data over the internet (or LAN), resulting in lower overall call rates. In most cases, these phone systems are interfaced with PSTN via adapters. This allows VoIP phone systems to route calls to and from the PSTN network. They can further be classified into two types:
On-prem VoIP phone systems
These are also called IP-PBX phone systems and are similar to on-prem PBX phone systems when it comes to their architecture. The difference is that instead of a private branch exchange, they have a VoIP server that acts as the central point for all communication and instead of regular phones, VoIP enabled phones are required to make/receive calls.
The calls are sent and received over the internet.
These phone systems have many advantages over the on-prem PBX phone systems – cost efficiency and capability to transmit and receive other forms of multimedia, in addition to voice.
On-prem VoIP phone systems are infrastructure-dependent, expensive, and bulky.
These phone systems offer all the features and benefits an on-prem VoIP phone system does, without the bulky hardware and the high cost of installation.
A VoIP provider takes care of everything on the cloud and all businesses need are VoIP enabled devices that can make and receive calls.
These are easy to set up and require no maintenance. With VoIP phone systems, businesses can pay for what they use and scale on the go.
IVR
An Interactive Voice Response is a pre-recorded voice that interacts with customers to collect their input. This input is then used to create the desired outcome – talk to a specific department, read out a customer's account balance, etc. Businesses can use IVR to automate processes, increase efficiency, and resolve customers' issues faster.
 Auto Dialer
This feature helps increase the productivity of agents by cutting down on the time it takes to look for a number and dial it manually. Auto dialers dial customers up automatically after the previous call has ended. The wait time and breaks can be pre-programmed into the system according to requirements
Call Recording
Businesses need call recordings for a whole lot of reasons. Some of the most common use cases are audits, dispute resolution, and training agents. Exotel automatically records each and every call made, and the recordings can be accessed and shared easily from the dashboard.
CRM/Help Desk Integrations
With integrations between your help desk/CRM and Exotel, your agents don't have to scramble for information every time a customer/prospect calls. The complete information of the customer calling/being called is displayed automatically on the dashboard. This allows agents to personalize communication and improve customer experience.
Call Transfer
Call transfer allows agents to route a call to other agents or departments as and when required. This happens within the click of a button and the customer doesn't have to go through the hassle of dialing another number again. The call transfers come in handy when the customers end up in one department even though they intend to speak to another or when an agent realizes that another agent might be able to resolve an issue better.
Routing calls to mobile phones
Another important and often overlooked functionality is enabling your agents to work remotely. Business phone systems should have the capability to route calls to agents' mobile phones. This gives your employees the flexibility to work from home and increases their productivity.
Intelligent routing
Also known as automatic call distribution, this feature is the backbone of any call centre. It decides how and when calls are routed based on pre-set conditions. This helps route calls based on geography, previous call history, priority, business hours and results in reduced wait times.