Hiverr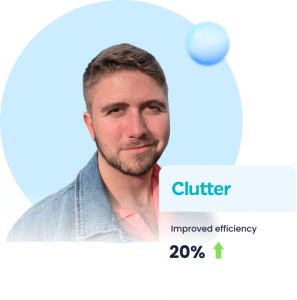 Shared Inbox Management
Reporting
Automated Workflows
Multi-Channel Support
The simplest path to client delight
Hiver enhances your Gmail icon so you can give astral individualized client service to every client without breaking a sweat.


Everything you need to provide world-class support
Manage customer conversations at scale
Manage shared email accounts such as support@ and info@. Assign emails with a single click, track which emails are opened, pending or closed, collaborate with colleagues using notes, and categorize emails using tags. All from within Gmail.
Collaborate with Colleagues Faster
Track Email Status
Encourage Accountability


Analyse and improve your customer service
Improve customer service with insights into workload distribution, SLA violations, and team performance. Create custom reports to measure metrics specific to your business.
Identify Areas for Improvement
Improve Agent Productivity
Measure Customer Satisfaction
Automate repetitive tasks. Focus on customer happiness.
Take the drudgery out of customer service. Automate repetitive tasks that hinder team productivity. Focus on what really matters.
Round-Robin Allocation
Rule-Based Automation


Connect your favourite apps with Hiver for a seamless experience
Integrate your most used apps with Hiver and manage them directly in Gmail. Spend less time switching screens and more time working.
Increased speed and efficiency
Increased visibility
Go truly multi-channel with Hiver's customer service solution
Combine Hiver's Gmail-based helpdesk, live chat, knowledge base, voice and WhatsApp channels to extend your multi-channel customer service platform.
Efficiently manage email
Provide real-time support via chat, voice call, or WhatsApp
Provide customer self-service

Easily manage donor and volunteer communications without leaving Gmail

Handle incoming emails easily
Turn emails into actionable tasks and delegate to team members in just two clicks. Mark emails as open, pending, or closed and constantly monitor their status.
Eliminate Ccs/Bccs/ Forwards forever
Use Notes to collaborate with your team and respond to requests from donors or recipients without relying on email forwarding, CCs, or external collaboration tools. @mention teammates to notify them so they can address issues quickly.


Write better emails, together
Hiver makes it easy to co-design and collaborate with your team in real time. This allows you to manage email discussions without multiple meandering email threads.
Avoid duplicate responses
Hiver's collision warning prevents multiple users from editing an email draft at the same time, preventing confusion caused by multiple users editing an email.

Be more efficient with automations
Hiver's intelligent automation helps you manage your time better. Assign emails to specific users based on email address or subject. Add tags to easily sort and filter emails.
Respond faster to inquiries
Respond quickly to repetitive contact emails with email templates. Share them with your team and give your nonprofit a unified voice and tone.
Make your organization more data-driven
Hiver lets you track key metrics through an analytics dashboard. Use these actionable insights to identify areas for improvement and make your business data-driven.