Partnerstack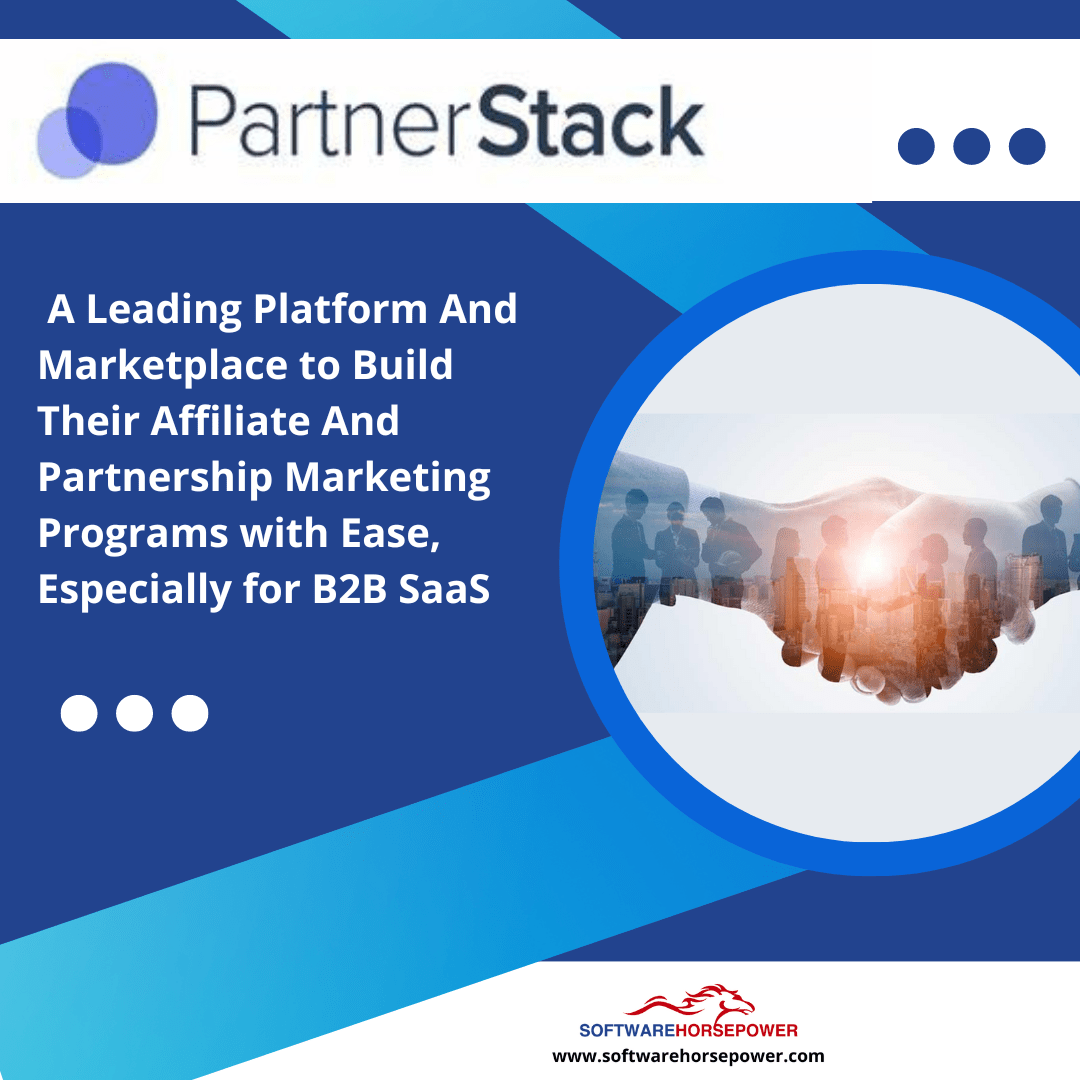 Join the league of SaaS leaders
PartnerStack is the only partner management platform specialized in B2B SaaS with a built-in marketplace and payment automation system to help you recruit the right partners, so you and your partners can excel.
Run any kind of partner program
The only partnerships platform built for B2B SaaS that supports affiliate, referral, and reseller channel partners to drive recurring income.
Direct sales alone won't cut it
Most customers know what they want to buy before ever talking to you. Meet them where they make up their mind through indirect sales—or partnerships—to maximize your delivery. 
There's no purpose to do the entirety manually anymore. Partnerstack automates the maximum worrying elements of dealing with partnerships, so you can attention in your employer's each day, excessive-impact performance.
Drive partner recruitment by choosing from thousands of qualified B2B SaaS brands to encourage your business.
Onboard and enable partners
Onboard, train, and enable top-performing partners to drive sales faster and activate more of your partners.
Fast track your growth with PartnerStack
Get a real-time walk-through of our complete partnerships platform to see how PartnerStack helps you scale up, without doubling down.
Access the world's strongest B2B partner network
Grow your partnerships by tapping into our Marketplace of 65,000+ active SaaS partners, including agencies, resellers, and marketers who are already seeing green on our platform.PartnerStack connects you to all of them, so you can discover your perfect-fit partners to propel your program upward.
Pay partners on time, every time
Set monthly invoicing and pay partners automatically and appropriately, with support for multiple reward models.
The proof is in the partnerships
"PartnerStack has been essential in building a scalable process for onboarding, attractive and rewarding partners, with a team that's supported us immensely as we've grown partnerships into a major acquisition channel."
Partners get unlimited access to our Marketplace for free. Expand your reach by choosing from over 200 partner programs and work with some of the world's most recognizable brands.
You don't have to grow it alone
Since 2015, PartnerStack has helped 400+ B2B SaaS companies transform partnerships into one of their most valued acquisition channels. Now, it's your turn to win big. When you build your program with us, you'll have the expertise, partners, and technology needed to drive the highest potential ROI, greater customer loyalty, and scale your business faster than any other commercial method.