Deskera ERP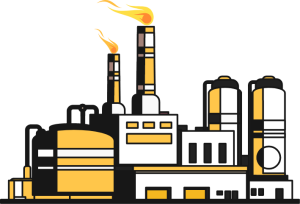 Multi-Currency
Product Management
Budgeting
Finance Management
Deskera provides fully integrated, fully compliant, and rapidly deployable ERP software for growing and midsize businesses. The ERP tool's modular and flexible structure allows for rapid implementation, allowing companies to be operational in days instead of months.
Improved Customer Services
How is Deskera ERP unique?
Deskera ERP is Fully Integrated
Within integrated web-based business management software, Deskera ERP provides a real-time, 360-degree view of your business. From campaign management to customer service, order management to delivery planning, recruitment to retirement, inventory management to manufacturing, project planning to execution, Deskera ERP meets all your business needs.
Deskera ERP is Fully Compliant
Stay on top of your compliance obligations and reconcile your accounts while enjoying hassle-free tax filing with Deskera ERP. Deskera ERP's always-up-to-date compliance keeps businesses abreast of tax returns.
Deskera ERP is Quick to Deploy
With Deskera ERP, implementation is faster and less expensive than traditional business applications. Deskera ERP can be deployed in stages, depending on your company's needs. Deskera ERP significantly reduces your total cost of ownership and increases your ROI.
1.Multi-Currency
2.Automated Invoice Generation
3.Accounts Receivable
4.Accounts Payable
5.Budgeting
6.eneral Ledger
7.Product Management
8.Customer Support
9.Revenue Recognition
10.Inventory Management
11.Finance Management
12.Order Management and Fulfillment
13.Procure-to-Pay processes
14.Statutory Compliance Management
15.Customized Dashboards
16.Advanced Financial Reports
How Deskera ERP helps your business
Deskera ERP ensures Greater Visibility across all Departments
Streamline all business units with a single application for greater operational visibility. Eliminate data redundancy by giving all departments seamless access to the same data with Deskera ERP.
Grow your Business with Deskera ERP
Deskera ERP is the software of choice for seamless business operations and scaling across multiple lines of business. Our integrated ERP tools help businesses manage multiple locations and stay connected through a centralized data source shared across teams and locations.
Deskera ERP unifies Business Processes across the Enterprise
Automate key business functions across all departments including accounting, sales, support, projects, payroll, purchasing, inventory management and manufacturing with one integrated platform. With Deskera ERP, employees no longer have to re-enter data into another system, correct inconsistent or inaccurate data, or wait for batch updates. Instead, all employees can view and share accurate data in real time, improving cross-departmental collaboration and increasing organizational productivity.
Ease your Decision Making with Deskera ERP
Deskera ERP's embedded database and customized dashboards help decision makers make the right decisions. Accurate and fast reporting pulls data through Deskera ERP's BI backbone. Notifications and alerts keep managers instantly informed about important updates. Stay connected to your team and business from anywhere, even on the go.
Customer Relationship Management