Aircall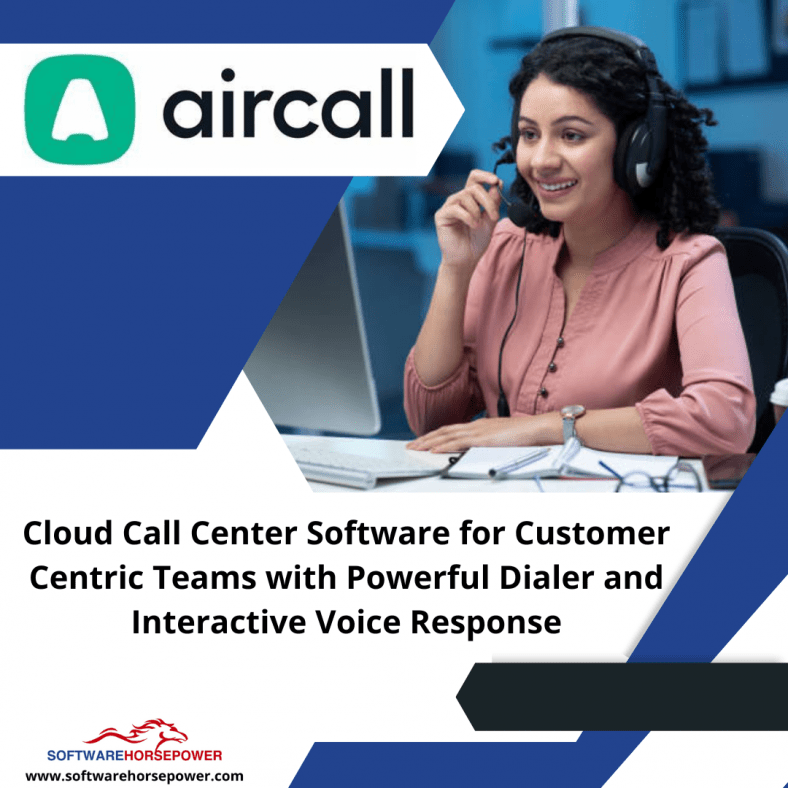 Aircall software
Set up in seconds

Connect to your tools

Gain visibility

Enable productivity
Your recipe for predictable revenue
Save time and eliminate data entry
Too many sales teams still waste hours every week on low-value tasks like logging calls. Why not let your tech do more of the lifting and help your reps focus on persuading prospects instead?

With Aircall's seamless integrations and CTIs, you can trigger automated workflows and manage all call activity directly inside Salesforce, HubSpot, and other leading CRMs.
Turbocharge rep productivity
Give your team the tools to blow past their quota. Transform your inside sales reps and unleash their potential with PowerDialer. Trigger post-call automations and workflows to minimize downtime between calls.

Click-to-dial empowers reps to maximize output, ditch manual dialing, and decrease the time from research to outreach. And call tagging makes it easy to organize campaigns and set the right follow-ups.
Gain perspective on sales progress
Aircall's analytics help sales managers make more data-driven decisions. You can track individual productivity and team trends to see exactly how their talk time is translating into bookings, demos, and buying decisions.

Plus, with our powerful API, sales ops leaders can plug Aircall into any data source to manage reporting all in one place.
Create a coaching culture
Support new reps during ramp-up with call monitoring and call whispering. Use the real-time activity feed to see which reps are in calls. When reps need help, you can be there for them when it counts.

Review common scenarios together with call recordings that automatically save to your CRM. Accelerate your team's learning curve by walking through real conversations.
Call center software for customer-centric teams
Transform customers experiences with the IT-approved cloud call center solution for sales and support teams.
Get your cloud-based phone system up and running
No hardware. No headaches. Just a beautiful cloud call center solution you can use to start a conversation anywhere in the world — today.
No hardware. No headaches. Just a beautiful cloud call center solution you can use to start a conversation anywhere in the world — today.
Get rid of the guesswork. Monitor individual and team metrics in real-time to start making measurable improvements.
Make customer experience a competitive advantage with cloud call center IVR menus, skill-based routing, live call monitoring, and more.
Book more meetings and close deals quicker with PowerDialer, click-to-dial, real-time coaching, and more cloud capabilities.
Easily integrate with the cloud business tools each department relies on to get the job done and pave the way for more satisfying customer journeys.
If you want to help your sales reps dial faster and reduce manual entry into your CRM, our Power Dialer is the phone feature that your business can't live without.
The Power Dialer for efficient sales
With Aircall's powerful sales dialer, your sales reps can quickly compile a list of numbers and call through them all in just one click. Integrate our Power Dialer with Salesforce, or the CRM of your choice, to save your reps 2 minutes or more per call.
Our Power Dialer automatically identifies phone numbers on your prospect's website and adds them to your calling queue. These numbers are instantly added to contacts synced in Salesforce, or the CRM of your choice.
For meaningful sales conversations
Screen pops filled with data from Salesforce or your CRM automatically provide context for every call. With Aircall's Power Dialer software, there's no sacrificing quality for quantity.
Record notes, tags, and follow up steps directly in your Aircall app and let automation take care of the rest. Our Power Dialer will place all the context you need into your CRM for you—no additional effort required.
IVR: Interactive Voice Response
What is IVR? Interactive Voice Response systems are designed to quickly classify callers according to their needs and automatically route them to the right resource at your company. Impress callers with an automated IVR menu that improves their experience.
Tailor your IVR to fit caller needs and business goals by selectively offering direct access to specific departments. Go even deeper with multi-level IVR to direct callers to separate, specialized teams within those departments.
When setting up an IVR number, you'll be prompted to add a message and waiting music. Choose from our curated selection of music, use our built in text to speech options, or upload your own custom audio files.
Choose your own adventure
Set business hours for your IVR menu and fully customize how calls ring to specific ring groups throughout your company. Whether you route calls simultaneously to every user in a Team or just ring specific users, the choice is yours.
Map out the most effective route to satisfying conversations with Aircall's call routing software functionality. Set up advanced call routing for your business with a modern business phone solution.
An intelligent call routing system
Aircall's business phone system comes stocked with advanced call routing features designed to help your business succeed.
Automatically direct calls to agents in a pre-set order. Set your preferred call routing sequence and forget it.
When call cascading is turned on, each teammate's phone will be called in the specified order. Once the call is answered, no additional numbers will ring.
Make your own routing rules
Set up call routing rules based on fit, availability, or any other variable. You can always update assignments in real-time from the Aircall dashboard.
Aircall's call center analytics feature makes it easy for you to monitor the performance of your agents, either individually or as a team. Custom filter your team's call center metrics to suit your needs.
Call center analytics at a glance
Our dashboard will give you instant access to your team's call center metrics to help you meet your KPIs. Monitor your sales reps' outbound calls and your support agents' missed call rate, all in one easy-to-use call center analytics dashboard.
Track KPIs for individuals or teams
See the performance of your entire call center in one place with an intuitive dashboard and custom filters.
Keep an eye on your metrics
Stay in the know with call center metrics like average call time, missed call rate, wait time, and response time.
Filter your call center analytics
Filter by teams, individuals, call tags, date range, and more. Get to the bottom of your metrics in real-time.
Manage all calls in one place
Access critical customer information when your team needs it most. Our CTI screen pops display all necessary customer details and relevant call context during live conversations so your team can offer unrivaled personalized support.
Keep an your mOne powerful interfacetrics
Aircall's computer telephony integration offers a full suite of call center capabilities within a single, efficient, and easy to use interface, right on your desktop. Centralize and sync your tasks with our CTI, and save a ton of time!
Seamless CRM integrations
Connect your software in one place to maximize productivity, team monitoring, and data insights. Aircall's CTI is configured with 90+ popular integrations to CRMs and other software. All managed in one interface.
Computer Telephony Integration (CTI)
Transform your desktop into an advanced yet simple to operate phone system with our CTI. Aircall's computer telephony integration enables every call-related task to be handled directly from your existing devices through a single interface.
Hear it directly from our customers!
Thousands of companies trust Aircall's CTI to optimize the efficiency of their teams.

Hear it directly from our customers!
"Aircall check-marked some of the most important boxes on our list: affordability, straightforward integration, and a pleasant user experience."
Features that pair well with our CTI…
Custom Filters
Search and sort through categorized calls to find the exact conversation you are looking for.
Call Tags & Disposition Codes
Tag calls to give your team all the context it needs for smart decisions and smooth follow-ups.
Activity Feed
Track and manage your team's call activity and coach in real time from within the Aircall dashboard.
Reduce your team's dialing and ramp up your productivity. Aircall's click to dial feature will save your team seconds on every call, allowing you to dial faster and work more efficiently.
When it comes to calling prospects and solving customer support tickets over the phone, we know that time is precious. Aircall's click to dial feature is just one of many time-saving features that our customers enjoy.
Just click to call any number in the Aircall app. Whether you're browsing a prospect's website or a customer's email signature, you can click to dial and save yourself seconds on every call.
All those seconds add up. Combine click to dial with our other time-saving features and allow your agents to spend more time selling to prospects and solving customer issues.
Spend less time toggling between screens to dial numbers and more time contextualizing calls to build important relationships.