ActiveCampaign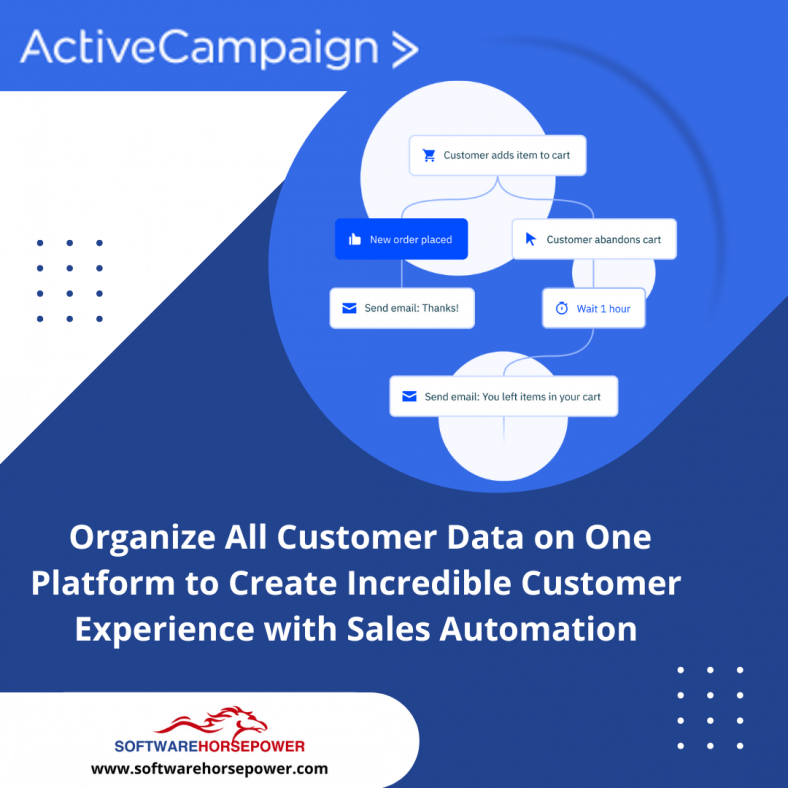 ActiveCampaign software | Marketing software
Drive growth with customer experience automation
ActiveCampaign gives you the email marketing, marketing automation, and CRM tools you need to create incredible customer experiences.
One-on-one training, free migration, & more
ActiveCampaign's industry-leading Customer Success Commitment is a set of promises from us to you. Our 22 promises guarantee that you'll always be able to get what you need, when you need it..
PERSONALIZED EMAIL MARKETING
Send exactly what your contacts want
Beautiful email marketing is only the beginning. Send newsletters and messages targeted to each contact's interests. Make every campaign you send feel personal.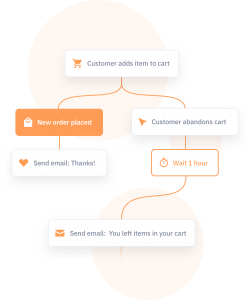 POWERFUL MARKETING AUTOMATION
Automation gives you back your time
Make it easy to run your marketing. Set up a welcome series with email automation, segment your contacts, or use simple workflows to automate the marketing no one has time for.
Sales automation helps you sell more
A CRM with email and sales automation keeps all your customer data organized in one platform. Manage your pipelines, update deals, and always follow up at the perfect moment.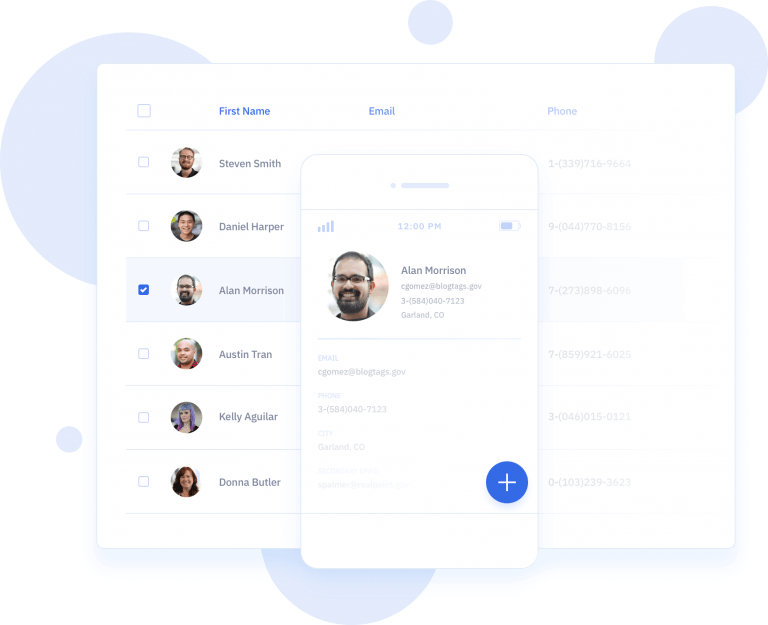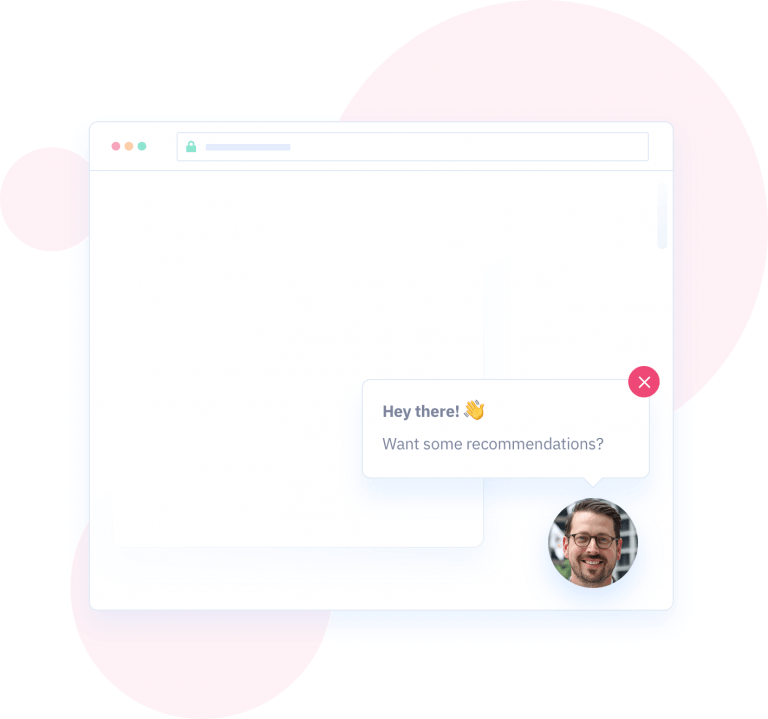 Message your customers when it matters most
Make meaningful connections with your customers. Answer questions, recommend products, offer sales, or ask for feedback at the exact moment they're most engaged.
Engagement tracking
Segmentation
SMS
It doesn't stop at email marketing…
We're constantly refining our product. Adding new features. Working to help your business grow.
Frequently Asked Questions
ActiveCampaign is a category-defining Customer Experience Automation Platform that helps over 150,000 businesses in 170+ countries meaningfully connect and engage with their customers. It creates optimized customer experiences by automating many behind-the-scenes marketing, sales, and support processes. Businesses of all sizes have access to hundreds of pre-built automations that combine email marketing, marketing automation, CRM, and machine learning for powerful cross-channel orchestration, segmentation and personalization.
How does ActiveCampaign work?
ActiveCampaign works through various methods of site tracking, app integrations, and artificial intelligence.
Does ActiveCampaign automatically increase my contact limit?
We do not automatically increase your contact limit. You can manually increase your contact limit in your account's "Billing & Upgrade" settings. Your account will display an alert when you approach your limit.
Can you help me migrate from another service?
Yes, we offer free migration services.
ActiveCampaign is a marketing and sales automation platform, which includes a CRM built for small-medium-sized businesses.
Put the right emails in front of the right people
Build email newsletters. Create campaigns. Send great emails to stay in front of your audience—and offer exactly what they want to see.
What types of email should you send?
You should be able to send the email campaigns that make sense for your business. That's why we gave you as much control over your email as possible.
Sometimes you need to talk to everyone at once. Send one-time email campaigns to anyone on your list.
Trigger emails based on purchase. Or site visits. Or engagement. Automatically send emails when your contacts are most interested.
Make sure the right message gets to the right person. Group your audience into segments based on almost any factor.
Get in touch right away. Send welcome emails, start a welcome series, or deliver lead magnets automatically.
Ensure the emails your customers expect land in the inbox. Deliver a connected experience for all your customers.
Schedule emails for a specific date and time. Perfect for events, holidays, birthdays, and sales teams.
Your Therapy Source Keeps Subscribers Engaged by Providing Content That Matters
For the money I've paid for ActiveCampaign over the last 12 months, I've recieved over 2,000% return on the money invested in ActiveCampaign
Send exactly what your contacts want to see
Ensure the emails your customers expect land in the inbox. Deliver a connected experience for all your customers.
Email marketing that's personalized and personal
Personalize your emails based on any contact information you have. When you send exactly what your contacts want to see, your emails feel personal. And more people engage with your emails.
Find what works, then test to find what works better
Reporting helps you see which emails are performing and which ones could use work. Then, you can use simple split testing to make your emails get more opens, clicks, and buys.
We play well with apps you're already using
Hook your favorite apps together, from payment processors to membership websites and ecommerce stores. ActiveCampaign integrates with PayPal, Stripe, Shopify, WooCommerce, BigCommerce, Facebook, and 870+ other apps.
What is email deliverability? Learn how ActiveCampaign protects yours
Email gives you the highest success rate of any marketing channel. ActiveCampaign works as hard as you do to protect your email deliverability, provide the stability you need, and help you stay compliant
Email templates that make a lasting impression
ActiveCampaign has over 250+ expertly-crafted email templates ready for you to use right now. All templates are B2B and B2C friendly, responsive, and work with HTML.
Connect your email marketing and sales engagement strategy
Sales engagement automation unifies your marketing and sales engagement strategy, by removing data silos between marketing and sales with personal and integrated email campaigns that span the entire customer lifecycle.
Deliver a connected experience across all 
your customer emails
With unlimited choices available to today's buyers, every interaction you have with your customers is a critical touchpoint in earning their business. From marketing emails to transactional events, make sure you're delivering a connected experience to create the relationships that drive growth.
Once you've built up a relevant and lengthy email list, you'll need to focus on improving email open rates and click-through rates. There are a few ways to do this.
You can segment your list, use A/B tests, and email personalization to increase customer engagement. On top of that, you'll want to avoid spam filters, create catchy subject lines and ensure you optimize emails for tablets and mobile phones. 

Email list segmentation is simple. You segment your customers into groups that fit certain criteria so that the emails you send them are more relevant. More relevant emails are more likely to be opened.
For example, if you own a skincare line that carries multiple products for different skin needs, you might want to segment your customers by past purchases. Those that ordered anti-acne serum might also be interested in your tea tree cleanser. And those that purchased wrinkle dissolving cream may love your new intensive moisturizer. 
By segmenting your list, you can increase engagement by giving customers offers they want to see. Over time, that will translate to more loyal customers and better bottom lines.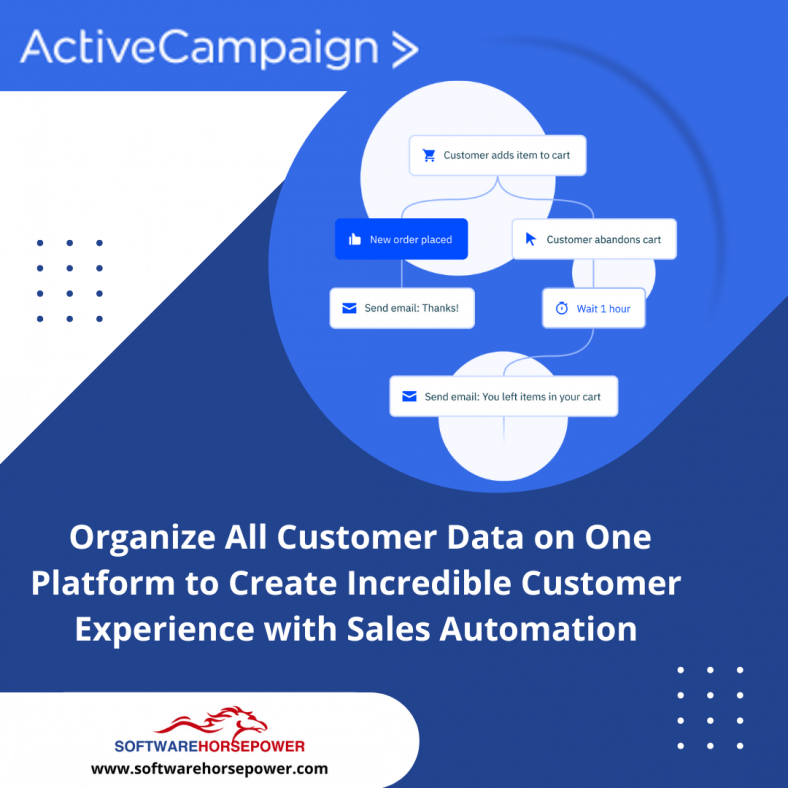 ActiveCampaign software | Marketing software