Voicemaker
SMART Editor Suite (Coming soon)
Personal & Commercial use
Support for YouTube Videos
Dedicated Support
Build a Custom Brand Voice
Audiobook & Podcast Creation
VoiceMaker.in is an online free text to speech converter website. We use Neural TTS (NTTS) & Standered TTS engines, behind we use Artificial Intelligence (AI) & Machine Learning (ML) which enables us to push the limits and convert text into a very human Like AI-speaking voices.
1. Go to www.voicemaker.in – Where you select AI Engine – Standard TTS or Neural TTS. (Neural TTS produces the most natural and human-like text-to-speech voices possible.)
(In the example: we selected standard AI engine)
2. Type your text you want to convert to speech.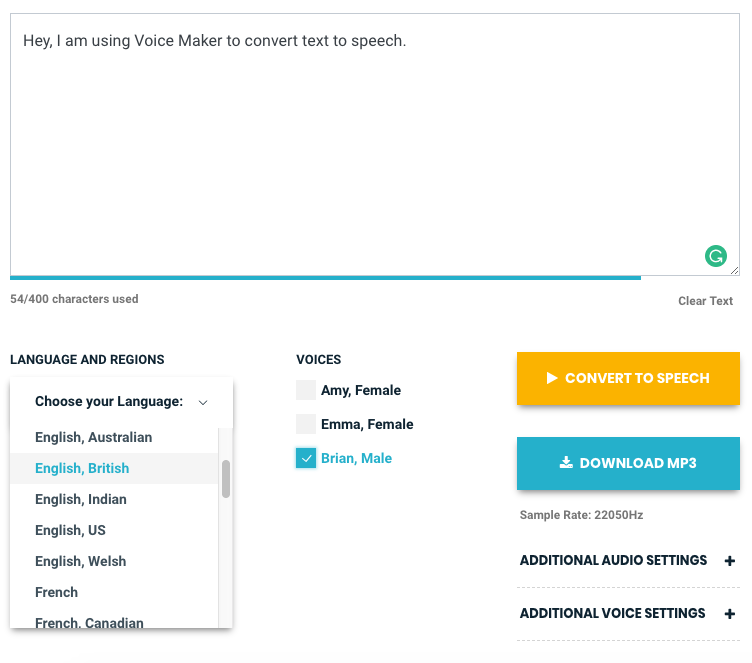 3. Note: We added brake of 0.2s for every new line. Example:
Hello, this is VoiceMaker,
This new line will give you speech brake of 0.2s
3.Choose your preferred language and voice. We currently have about 700+ voices and 60 supported languages.
4. Next, click on "Convert to Speech" (Yellow Button), magically you will hear the sound of your text.
5. You can also download that speech in mp3 file for free.
6. For advanced settings, you can edit voice speed, pitch tuning, add voice effects and audio settings – audio format and sample rate.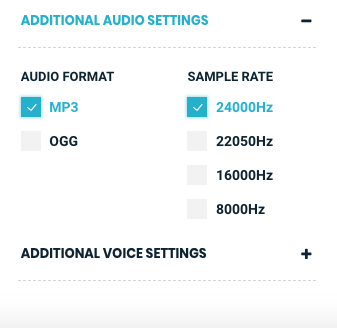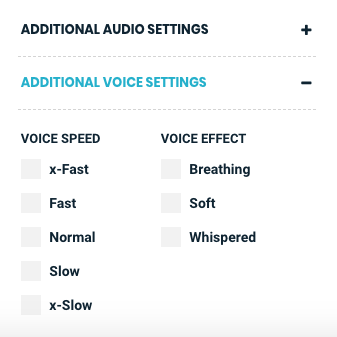 7. Thank you very much, you are now an expert in using Voice Maker website, If you have any questions please contact us.
8. We will add detailed tutorial on How to use – SSML and Advanced Features of VoiceMaker, very soon.
Convert Text to Speech with Natural Voice
Natural Neural TTS (NTTS) system that can produce even higher quality voices than it's standard voices. The NTTS system produces the most natural and human-like text-to-speech voices possible.
Text to Speech Natural Voices
Want text to speech natural voices? Voice Maker helps you get the text to speech in a flawless manner. When you want to convert text into speech, you don't have to go through hurdles. In fact, we help you avoid human errors when you want to convert text into a specific accent. Our converter can be used on any device and you will get the written text in an instant.
Text to Speech (Mp3) with Natural Voices
Text to speech mp3 with natural voices can be downloaded without any hurdles. We are offering various languages and letting you use the accents from commercial to public purposes. The speech is easy to listen to and clear to understand. All you need to do is to enter your text and you will get the complete audio clip in a natural voice. We also have a team of professionals that ensures you will not face any hurdle in your way to download your clip.
How can I convert text to audio for free?
Natural Reader is a text-to-speech application that converts any written text into spoken words. Use Google Drive, Dropbox, OneDrive, or iCloud from your mobile to upload and instantly listen to documents on the go. By using the mobile camera, you can easily use our application to listen to physical books and notes.