Vimeo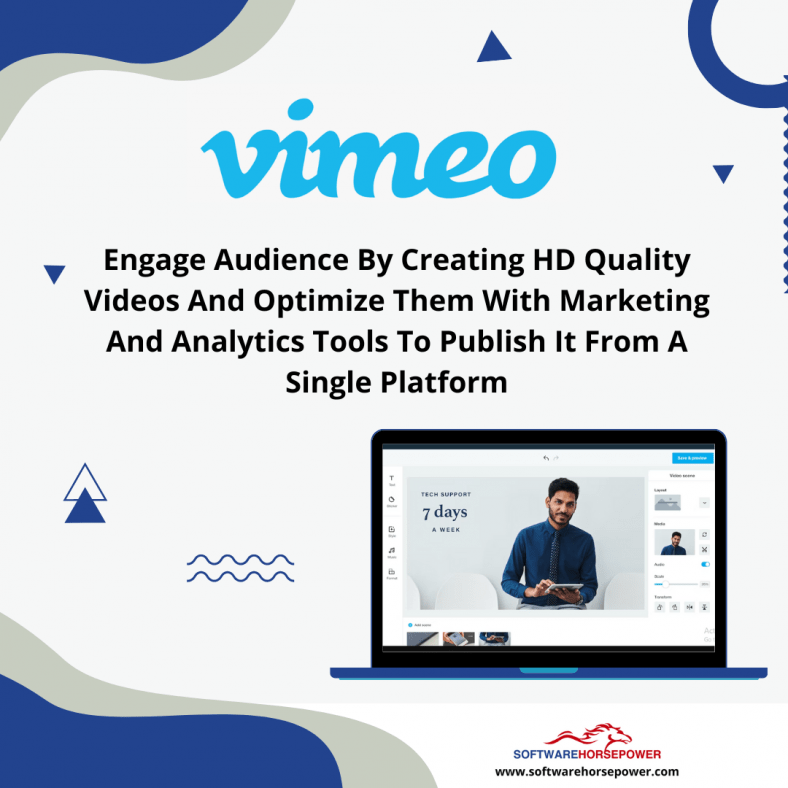 Unlock the power of video
Simple tools for any professional, team, and organization to create, manage, and share high-quality videos.
One platform. All your video needs.
Trusted by our community of over 230 million users
Powering everyone from creatives to entrepreneurs to the world's largest companies.
Confidently broadcast high-quality video to your viewers with a live streaming platform that gives you more control than ever.
HIGH QUALITY
Deliver a superior viewing experience.Stream ad-free in HD, plus add branding and graphics straight from your browser
CONTROL
Live stream with peace of mind. Control access with SSO and more. Monitor and backup streams for peace of mind.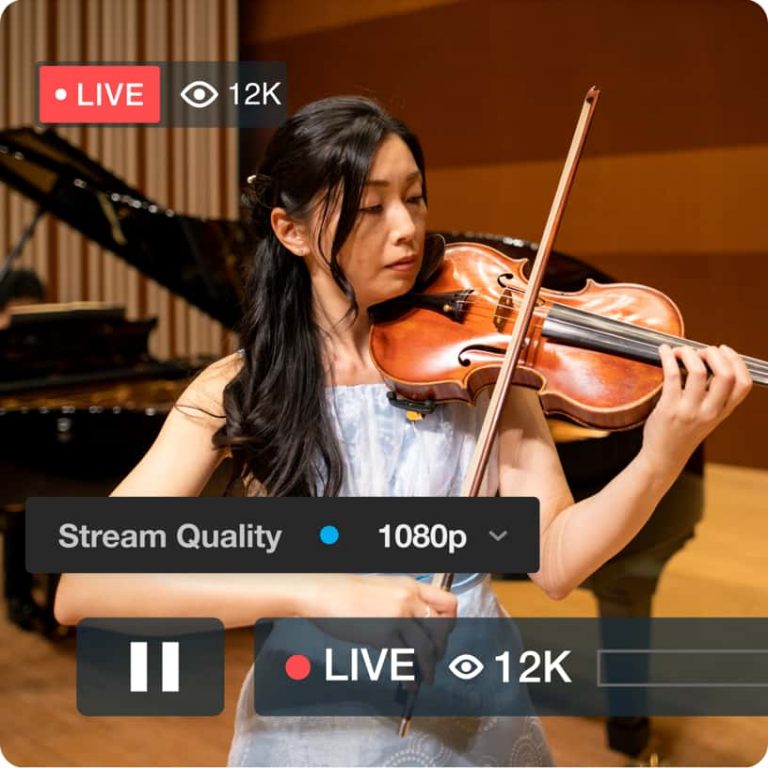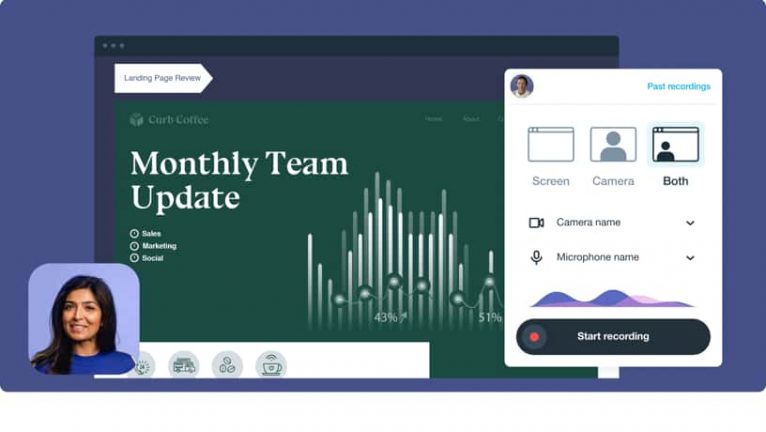 Meet our free screen recorder.
Boost your team's creativity and productivity with Vimeo Record: a free screen and webcam recorder that lets you share video messages quickly and easily. Install the Chrome extension to get started.
Create video in an instant.
Use custom video templates to find the right story for your business.
Simple from the start.
Choose a template, add in your own clips, or find a perfect shot from our unlimited stock library.
Your brand stands out.
Customize colors, fonts, layouts, and more to find the right look for your business. Then let our smart editor turn your edits into a polished, eye-catching video.
Bigger audience. Bigger results.
We help you get your videos in front of your customers, no matter what social platforms they use. 
The complete video package.
Vimeo Create comes fully loaded with high-performance video marketing tools, helping you review, distribute, and measure your impact as your business grows.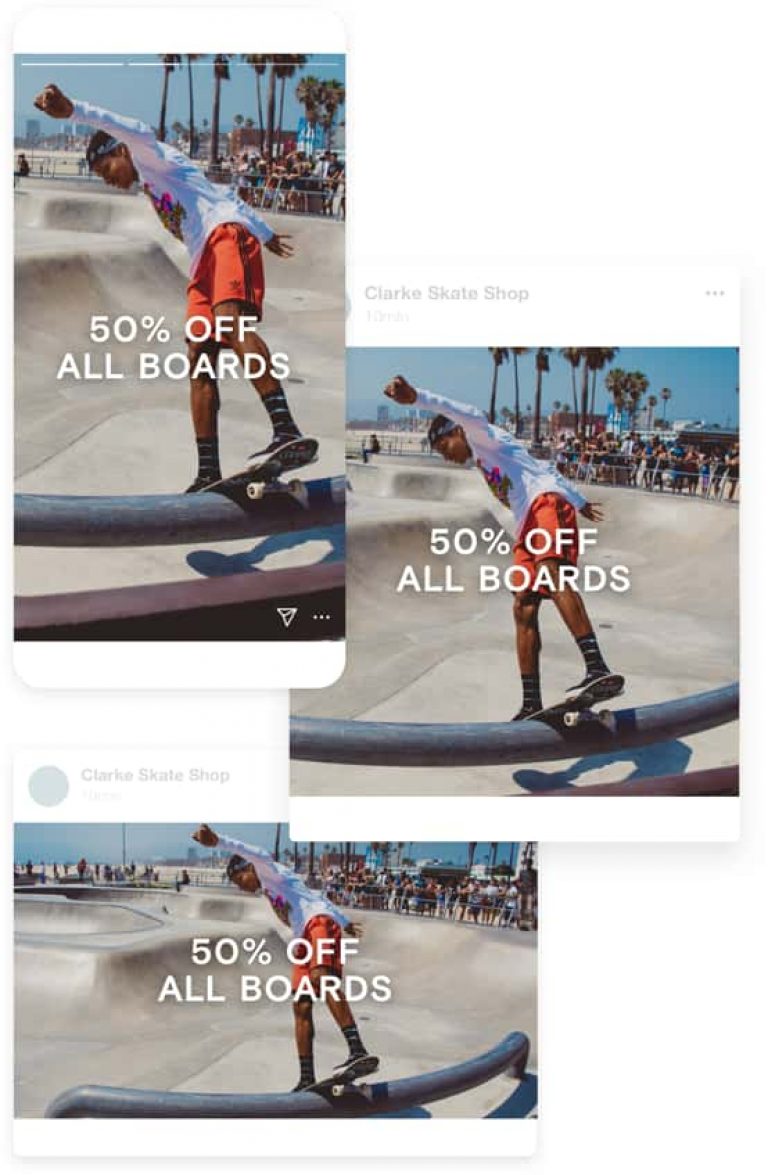 Become a virtual events pro
Easy to use. Stunning to experience. Vimeo Events has everything you need to produce and promote virtual events that deliver ongoing impact for your business.
Add custom registration forms
Hosting a webinar? We'll help you get to know your audience ahead of time with event registration forms that you can make your own. Add custom response fields and your company's logo and colors.
Connect to your marketing platforms
When viewers register for your virtual event, you can integrate their data with top marketing platforms — including Hubspot, Marketo, Mailchimp, and more — and automate your lead generation workflows.
Send fully branded automatic reminder emails
We can help you boost your attendance rate by sending automatic event confirmation and reminder emails to everyone who registers. You can make them your own with custom colors and branding.
Get to know your audience.
Advanced video analytics to help you understand viewer behavior everywhere, all in one place.
Track video performance.
Know how your videos are doing on Vimeo, social media, and anywhere they're embedded from one central dashboard. Go beyond just view count by learning how people are watching your videos and when they're dropping off.
Get more granular.
Dive deep into your analytics to see how people are finding your videos, where they're watching, and on what devices. And don't worry, if you replace your video with a new, optimized version, it won't affect the URL, stats, likes, or comments.
One home for your social stats.
Natively publish your videos to social media and monitor every play, like, share, and repost. And compare different platforms side-by-side to see where your audience is thriving and where they need a little more love.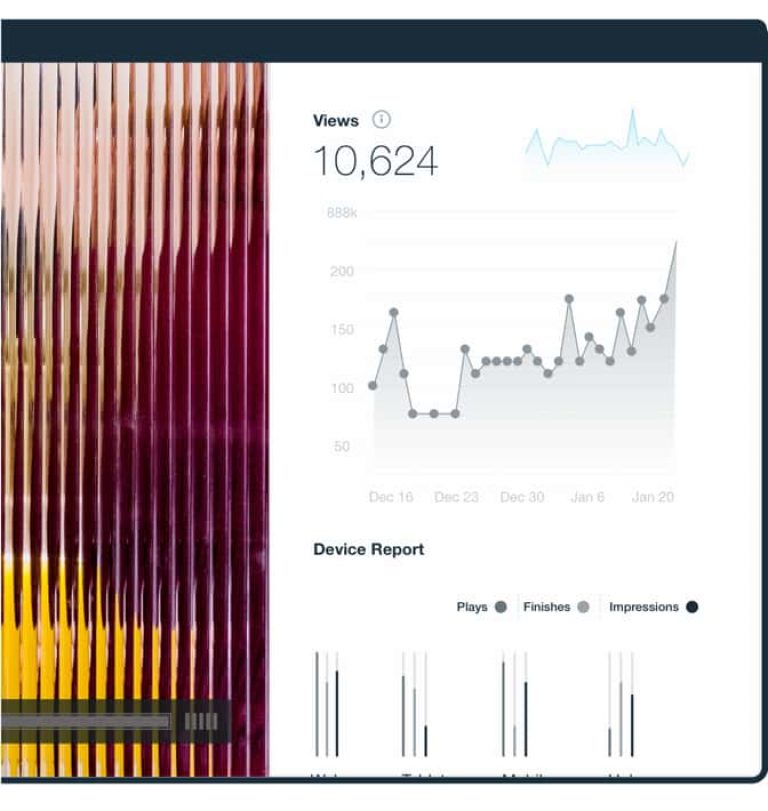 All the storage you'll ever need.
Vimeo gives you up to 7TB of storage — that's enough space to host 600 feature films, 60,000 social ads, or one really, really long live event.
An innovative, high-quality online video platform.
Change the color, add your logo, remove the playbar, add chaptering, speed controls, and more — all with Vimeo's high-quality, fast-loading, supremely reliable HTML5 video player.
Our robust security controls let you hide your videos from search results, lock your videos with a password, or even limit access to you only. You can also specify which websites have permissions to embed your videos.
Update the video, not the link.
Replace any video without changing the URL or losing your stats, likes, and comments. You can even update your video right from Final Cut Pro X with our macOS app.
Promote your videos everywhere.
We make it easy to connect with your audience wherever they're watching. Embed videos and live streams anywhere across the web, or add GIFs of your videos in email campaigns to increase engagement. Even publish natively to Facebook, Twitter, Youtube, LinkedIn, and Pinterest.
Gather leads right from the player with customizable contact forms. Sync the info you collect with top email marketing platforms. And create custom end screens that point viewers to your site, store, or social channels.
Build stunning video showcases.
Create branded viewing destinations on your site with embedded video playlists, and even turn your video collections into subscription channels for TV (available to Pro and up).
Better insights, better performance.
With Vimeo's advanced analytics, you can track and optimize your videos on social media and anywhere they're embedded, all from one dashboard.
Clean up your review process
Say goodbye to email threads and scattered feedback. Invite anyone to add time-coded notes and respond to comments right inside the video from any device — no registration required.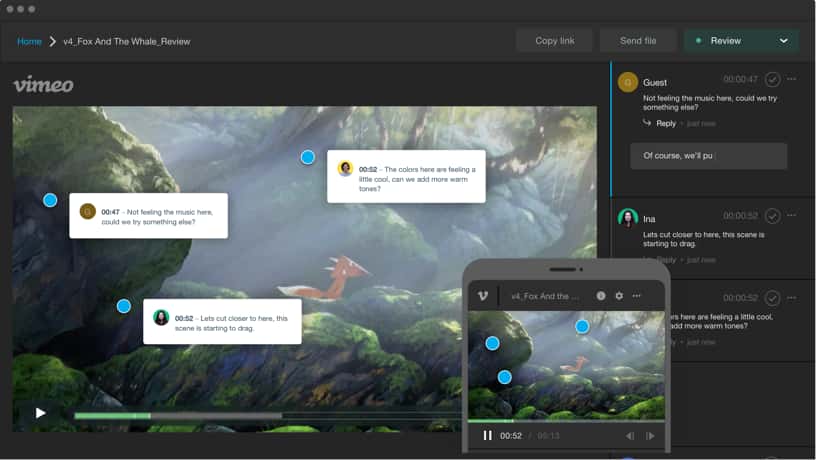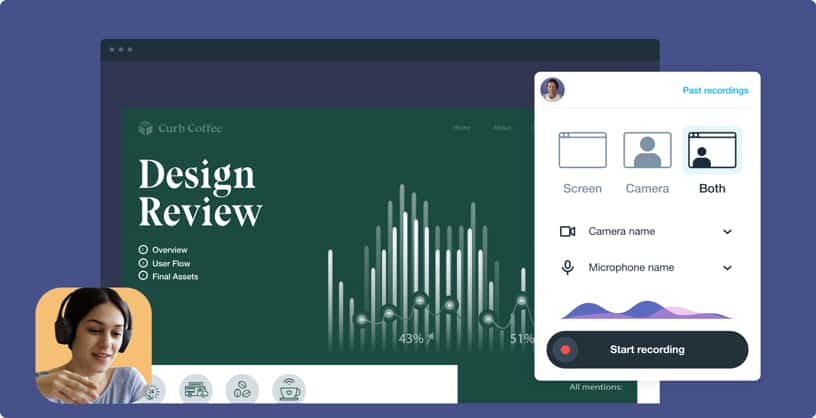 Express everything you want to say.
Communicate ideas and feedback visually with Vimeo Record. Record your screen, webcam, or both, then share your video with a private link and get notified when someone watches or comments on your recording.
Invite team members, freelancers, and clients to private projects. Then, set exact permission levels for each person, so everyone's workspaces stay separate and secure.
Whether you're sharing across the globe or across the office, send video files privately and securely in a snap, no matter what size.
Meet our free screen recorder
Boost your team's creativity and productivity with Vimeo Record: a free screen and webcam recorder that lets you share video messages quickly and easily. Install the Chrome extension to get started.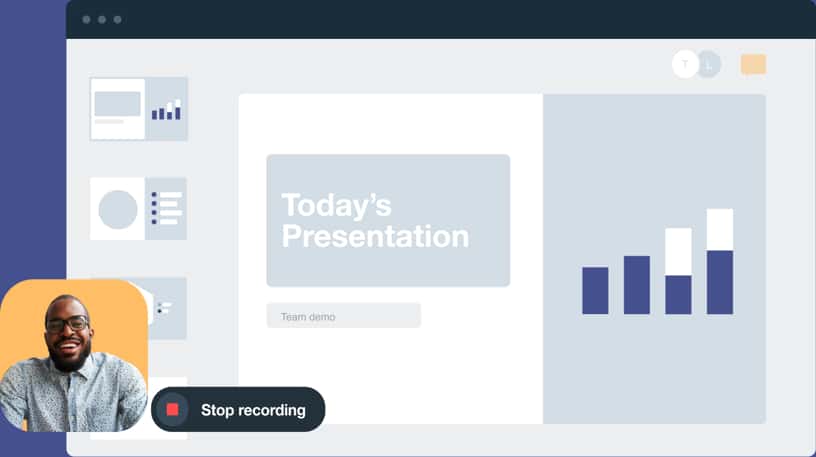 Take back control of your time.
Say goodbye to Zoom fatigue, back-and-forth emails, and long Slack threads. Whether you're collaborating on a project or communicating with a customer, sending a screen recorded video message can provide the context and value of a meeting in a fraction of the time.
One Chrome extension. Many video recording software use-cases.
Creative
Present work, get feedback, and streamline collaboration.
Training & Education
Create tutorials and training videos for employees and customers.
Product & Engineering
Review code, demo product, and share feedback and ideas.
Customer Support
Resolve issues fast with a visual walkthrough
Executives
Record video and send company updates to distributed teams.
Add a little personality.
Share your thoughts with understanding and empathy, just like you would in person. Choose to record your screen, your camera, or both, so your message is conveyed exactly the way you intended.
Screen record from anywhere.
You don't have to be behind your desk to create a new recording. With the Vimeo app on iOS, you can record audio and video right from your phone. Then edit, upload, and share.
Stay in the loop on every recording: get notified when someone watches, comments, or responds, and resolve any comments or threads along the way.
Secure your screen recordings.
Organize your screen recordings in team folders to automatically notify anyone with access to the folder of new content. Then set exact permissions and invite clients and
Vimeo allows you to make, manage, and share videos and virtual events that move your audience.
What is Vimeo most used for?
Vimeo is a video sharing platform that includes features such as live-streaming and customization. The platform is ad-free, and instead gains revenue by providing subscription plans for businesses and content creators and offering software as a service (SaaS).
What type of media is Vimeo?
Vimeo is a video-sharing platform that offers software as a service to create, share, and promote high-quality clips for companies and video content creators.
What is a screen recording?
A screen recording is a video that captures a full-screen view of your computer, laptop, or mobile device. With Vimeo Record, you can also capture your voice and/or webcam at the same time.

Can I edit my screen recordings?
After you create a new screen recording with Vimeo, you can trim your video on both our mobile app and on our desktop web experience. Simply head over to the player interface for your screen recording to trim out the bits you don't need, save your edits, and share your video.

What is meant by interactive video?
Interactive videos allow viewers to interact with content that lives within the video itself, featuring clickable elements that prompt them to take action while watching.