Openspace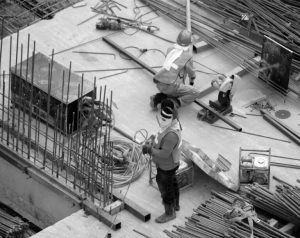 All of your job site has been taken. Simply tap "Record" to move.

OpenSpace offers the industry's most innovative analytics tools, robust integrations, and next-generation construction reality capture software.
Capture your site with unmatched speed and simplicity
Turn on the 360° camera, tap Record, and simply walk through your site to capture it with unmatched speed and ease. Photos are automatically mapped to your plans by the OpenSpace Vision Engine. You can view your images in about 15 minutes—not hours or days—and it's lightning fast. Get a total, as-fabricated record of the structure from preconstruction to handover and activity.


Understand your job like never before
With OpenSpace, you'll always have complete documentation for your website, giving you a new perspective on your work. Using products like AI-powered OpenSpace Track and tools like BIM Compare and Split View, you can keep track of progress, verify work-in-place, encourage accountability, and reduce risk.
Take action to keep your projects moving forward
Take action to keep your projects moving forward. At the job site or in the office, you can easily communicate changes, document QA/QC, and streamline punch lists and RFIs with features like Field Notes. Whether you're using the OpenSpace app or your project management platform, efficient integrations simplify workflows.

Products for the Industry
Manage communications between the field and the office, track work in progress, and coordinate with other trades. 
Drive responsibility, smooth out coordination, resolve clashes, lessen travel-and convey early and under spending plan.
You can better sleep at night knowing that you have data that is true and keeps everyone on the same page as you manage risk both during construction and operation.

OpenSpace is the quickest and easiest method for completely documenting your job site, evaluating progress, minimizing risk, and resolving disputes.
Hands-free, capture 150,000 square feet per hour. That is all there is to it. From here, our Vision Engine automatically matches images to your plans.
Field teams don't have to do much extra work because of the capture. Tap the record button, turn on the 360° camera, and proceed as you would normally. It's that easy.
Our AI tools are advanced but easy to use. The Vision Motor gets more brilliant with each catch. Using analytics tools and BIM integration, you can access crucial data to make decisions and complete tasks.
Quickly transition from capture to conversation. OpenSpace maps and publishes your images extremely quickly; average viewing times are 15 minutes.
OpenSpace Capture Features

The quickest and most straightforward method for following and approve percent complete, amount introduced, and pace of work.
Automated 360° visibility into work completed
Accountability is raised when progress is tracked automatically. With insight into completed work, you can spot issues and steer clear of dependency conflicts.
Track progress against schedule
Contract the hole among the real world and plan. Detailed reports on the percent complete, the quantities installed, the rate of work, and the estimated completion dates can reduce scheduling risks.
Verify progress for payments
You will have a reliable record of progress to check the percentage of completion when it comes time to issue an invoice.
Improve accuracy of estimates
With your work-in-place data, you can gain an advantage over your rivals because you can better forecast and estimate costs by knowing how much time was actually spent and what materials were used.
From framing to finishes, we've got you covered
Predictable costs, predictable revenue