Sprinto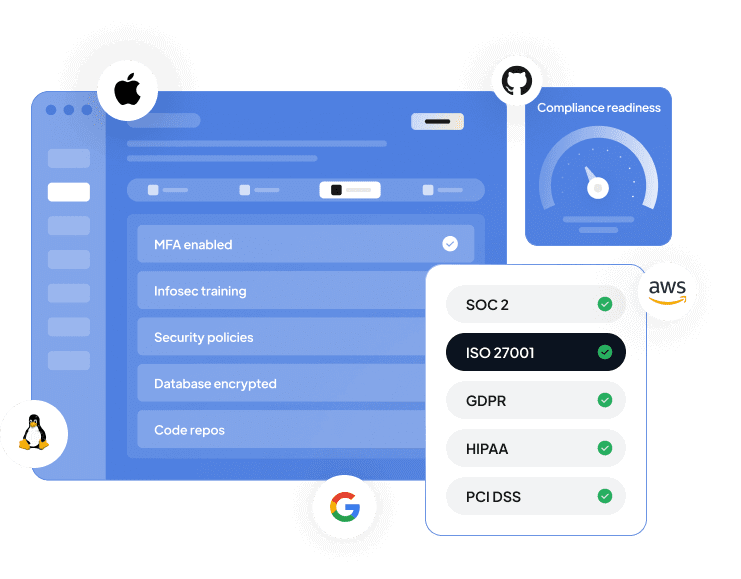 Move fast without breaking things

Ambitious cloud companies all over the world trust Sprinto to power their security compliance programs and sprint through security audits without breaking their stride.
Connect-Centralize-Control

Security compliances don't have to be hard
Keep the cash coming in with Zoho Books. Send gauges, convert to GST solicitations, and get compensated on the web, on time.
Make retail solicitations in a flash
Pursue installments effectively with installment updates
Give your clients online installment choices and get compensated quicker
Your compliance command center
Use Sprinto to deal with all parts of a security Compliance program from one spot – from sending off the program and observing controls to finishing a review. Worked to help a generous amount of space of substance level security controls – deterrent and guarded – recommended by Compliance systems
A compliance stack for smooth scaling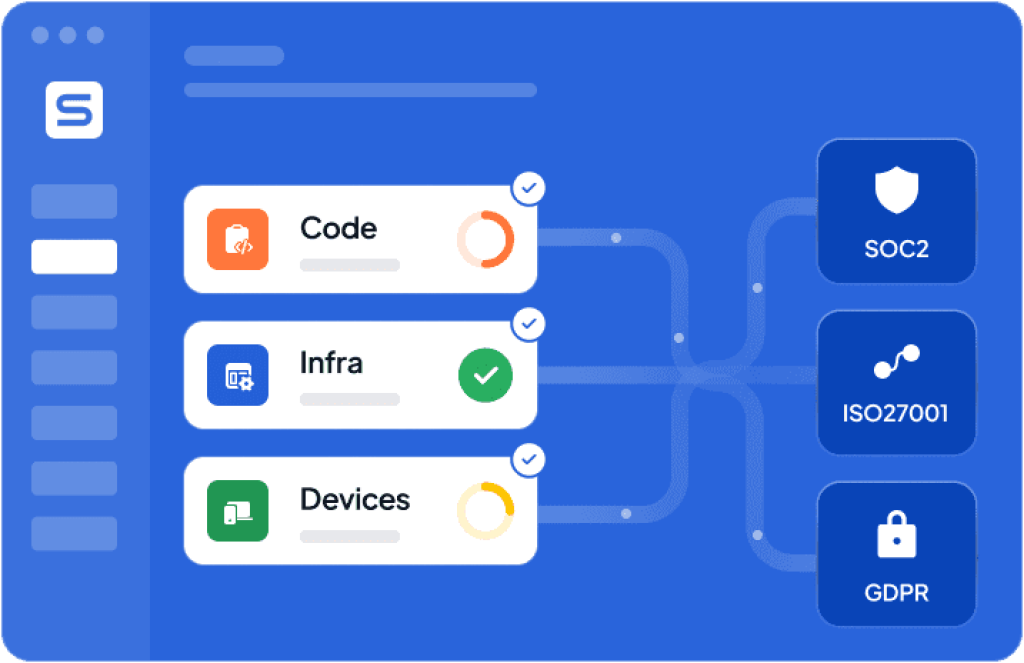 Not at all like other security Compliance programming that force wide, inflexible projects, Sprinto gives you the adaptability to work with a pre-endorsed, review cordial, and adaptable security Compliance program.
Since frameworks, administrations, and applications flawlessly plug into Sprinto, there is clear perceivability into gambles consistently – substance down and organization wide.
Sprinto is the main security Compliance programming that goes past characterizing Compliance related assignments and creating agendas.
Sprinto produces the most exhaustive perspective on your security compliances. With clear markers that tell you precisely where you are scaling and sliding, refreshed in close to constant, Sprinto empowers you to move quickly and act well. Disconnected, these bits of knowledge highlight the wellbeing as well as every one of the manners by which you can gradually improve and dramatically raise your general security Compliance practice.

Integrated risk assessment for scoping out risks and control measures
Automated checks for inspecting controls and tracking compliance


Contactless audits using platform-generated evidence