Logic ERP
Logic ERP software | ERP Solutions
Retail Supply Chain
Distribution Management System
Manufacturing Process Management
Building the 

Effective Enterprise
Building the 
Effective Enterprise
Next-generation ERP solution by LOGIC ERP integrating business functionalities of retail, distribution, and manufacturing in a single niche industry ready business suite.
Total Integrated 
ERP Software Solution

 for :
Retail Supply Chain
Distribution Management System
Manufacturing Process Management
Niche Vertical Specific and GST Ready Business Application managing Multi-Location, Multi-Company, and Multi-Vertical.
Niche 
Verticals

 are :
Apparel, Footwear & Fashion
FMCG & Package Foods
Pharma & Chemical
Electronic & Electricals
Food & Beverage
Achieve a Visual Goal for modern Fashion Business
Most Advanced and Comprehensive Business Solution for Apparel, Footwear, and Lifestyle & Fashion Retail and Whole Sales.
Key Features
Garment & Fashion specific Attribute and Item Category
Item Matrix, Multi-Brand, Multi Shade/Color with Size Matrix
Size wise Entry and Reporting
Size-wise Invoice Printing to reduce paper consumption
Item MRP different Size wise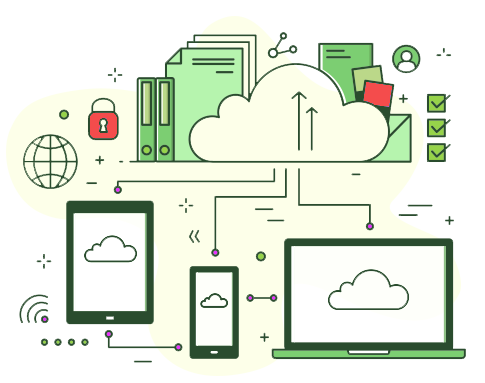 Achieve a Visual Goal for modern Fashion Business
Logic Business 
Professional Plus
Most Advanced and Comprehensive Business Solution for FMCG and Grocery Retail and Whole Sales.
Key Features
Batch /Lot wise MRP and Costing
Perishable and Expiry nature of item alerts.
Multiple UOM and Alternative Packaging.
Provision to capture grammage of item
Weighing Machine Integrated for weight capture or barcode print
Barcode Level printing as well as EAN/GS1 code Capturing
Provision to enter barcode provided by the vendor
LOT or batch-wise barcode for speed and accurate entry
Serialized inventory with Serial NO or IMEI
Most advanced solution for Electronic / Mobile / White goods Distributors and Retailers
Logic Business 
Professional Plus
Most Advanced and Comprehensive Business Solution for Electronic and Mobile.
Key Features
Batch/Lot wise MRP and Costing
Serialized inventory with Serial number or IMIE Number
Home Delivery and Collection settlement
Buy Back, composite item features
B2B Mobile app for order booking and reporting
Product Warranty Management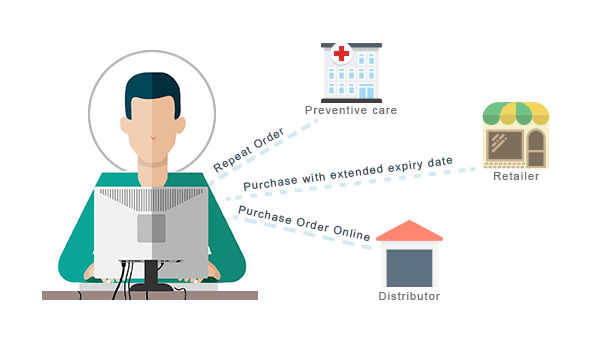 Unleash the full potential of Pharma Business
Vertical Specific and robust software solution for pharmacy, pharma POS and Pharma Wholesale. It is available in two editions- Retail and Wholesales.
Key Features
Conversion Factor of Strip, Dozen & Box
Tablet, Bottle, and Strip
Substitute alerts
Scheduled Drugs alerts for prescription
B2B Mobile App for Order Booking and Reporting
Pre-set Item for prescription entry
Shortage Item Entry at Billing Screen
Purchase Order from Shortage List
Expiry & Damage -Sale Return & Purchase Return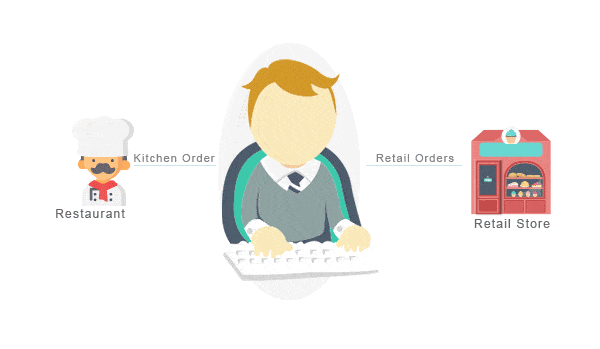 Be a Simple, Smart and Customer Savvy Enterprise
On-demand software solution for Fine Dine Restaurants, Food Courts as well as Quick Service Restaurants (QSR) available by LOGIC ERP for Single-Location and Multi-Location based F & B Business.
The solution can be deployed on local server and cloud having niche vertical specific bellow features.
Key Features
Table Management for Dine In
Home Delivery order with Existing Sales History and Address
Route /Beat wise Delivery Plan with BIKE Aggregator Detail
Bike & Driver Detail with the reconciliation of Collection.
Home Delivery Settlement
Take-Away order with KOT
KOT Display (KDS) both side to Kitchen and F & B Manager
KOT Printing at Multiple Printer Menu Item wise
The future to smart working is here
All-in-one wellness management software that goes beyond appointment booking, POS and Inventory.
Best Suite of solution for Hair Salon & Spa, Med Spa as well as Fitness Centre, Gym and Yoga Center.
Key Features
Appointment booking
Blocking time slot of Therapist, Stylist and Service Providers
Multiple stages of appointment with color indication
Group appointment of Guests for Yoga / Gym Trainers
Guest Book as well as their Service History with their Preferred Service Provider
Guest Service History with Customer Detail about Skin Type/ Hair Type & Allergy if any
Package Sales and adjustment with Bill and Appointment
Package creation with validation of Numbers of Services and Time Limit
Well-organized Retail outlets offering readily available product and services for happy customers, is the beauty of Modern Retailing! However, challenges to efficient retailing are numerous like centralized control to independent business applications, High-speed information processing/access across the network, optimized warehousing and logistics, cost-effective Human Resource and Customer Relationship Management.
Efficient distribution becomes much vital to overall success of the business. Gaining customer loyalty by satisfying their needs optimally is what every business strives for. An efficient distribution network to offer powerful replenishment across all access points to deliver uninterrupted services to customers is highly coveted.
The web makes customer independent and they do not rely much on distributors and can ship the product overnight from the web. Also, multi-channel retail increases worries for distributors where lack of real-time visibility to data makes distribution management much complex. Besides, today's educated customer is too demanding, exercising great pressures over operating margins.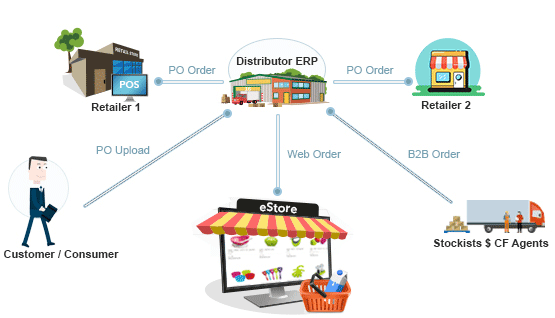 Manufacturing a cost-effective product, meeting commitments with customers is quite challenging. Manufacturing industry deals with a number of industry partners and business entities for their smooth operations. In addition, fluctuating economic factors, market governance, and compliance mandates add to their complexity.
Today there is a great need for efficient systems, which offers dynamic controls and high accessible informational access to support strategic decision making, to keep up with the robust business environments.
Logic ERP is a highly scalable and flexible software solution to strengthen back-office operations for better control and higher profitability. Embracing the latest technology built on single unified model, with powerful integration and comprehensive tools it helps to manage entire manufacturing business from end to end. It is a smart ERP solution supporting the entire range of manufacturing processes from procurement of raw materials, production tracking, inventory management, supply chain planning, expanded outsourcing, sales and marketing, asset maintenance, human capital and payroll management and business analytics. These business processes can be selectively configured to cater to unique business needs.