Asana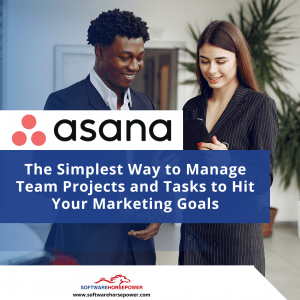 The easiest way to manage team projects and tasks
Why use Asana? Because only Asana's Work Graph data model gives teams everything they need to stay in sync, hit deadlines, and reach their goals.
Manage your projects from start to finish. With all of your projects in Asana, you'll always know who's doing what, by when.
Coordinate work seamlessly across teams
Create more efficient workflows by using a visual tool to connect teams, organize work, and streamline projects in one single place.
Asana helps teams create connected processes, from start to finish
Organizing across teams is simple with Asana Workflows as the single source of truth to coordinate and move toward goals.
Create process, get clarity
Workflow Builder enables more team members to set up processes, report on progress, and share across teams.
See challenges, close gaps
Adapt workflows to evolve with your team, so you'll boost efficiency without sacrificing progress.
Benefits of Workflow Builder
Use Forms in Asana to capture ideas, source needs, and organize requests that require collaboration across teams.
Reduce manual work by creating Rules that trigger automatic actions like assigning to tasks, updating status, and more.
Get instant data and updates across teams through automatic sync with your most used tools like Slack and Google Drive.
You only need one platform to manage work
Bring all your tools and data together in Asana. And create one space where your team can focus and get things done.
Whatever you need, Asana is ready to get to work.
We partner with companies like Google, Microsoft, and others to find solutions that support your team and your challenges.
Whether you need integrations for a team of 2, 200, or 20,000, your data is secure and protected at all times.
Can't find what you need? Build it. Asana's APIs let you develop custom solutions for your team and the way you work.
We love to do the work you hate
Don't spend time on manual work. Let us do it for you. Streamline processes, make sure your team doesn't miss critical steps, and deliver value faster with Automation.
Save time for more important problems
Use Rules to automate routine tasks so your team doesn't have to think about them. Spend more energy on strategic work, and leave the repetitive stuff to us.
Create custom Rules in seconds with our builder. You can be sure everyone follows the right steps, and processes run like you designed them. It only feels like magic.
Reduce bottlenecks and busywork
Build reliable, error-proof processes you don't have to hassle with, and lead a happier, more confident team.
Convert common projects into custom templates. You won't have to update deadlines every time you start a new project, and your team has a clear process to follow.
Create a formal submission process for work requests with Forms. Get the details your team needs, and easily track requests in one place.
We can't stop deadlines from changing, but we can save you from manually updating project schedules when they do.
Map out your project plan
See how tasks and deadlines connect, so you can identify problems and fix dependency conflicts before you start.
Share your plan with everyone
Showcase your team's work and get buy-in on your plan, so everyone's on the same page.
Modify plans as work changes
Even when work changes and deadlines shift, you can easily adjust your plan to keep your project on track.
See and track work from every angle
Get real-time insight into the state of your team's work and everything you need to take action—without leaving Asana.
Spot trouble before it costs you
Visualize data to troubleshoot problems instantly. Zoom in on details. Then, click on any data point to drive to the underlying projects and tasks, and take action as needed.
Pull in data from any project and team
Give your team the flexibility to create charts on any stream of work. Start with a template, or build custom charts. And get an accurate picture of what's happening—all in one place.
Asana is a web and mobile "work management" platform designed to help teams organize, track, and manage their work.
What kind of software is Asana?
Asana is a cloud-based task management solution that allows businesses to manage, collaborate, communicate, and organize their tasks and projects. It is specialized for handling multiple projects at one time and it is suitable for companies of any size.
Which is the best project management software?
Project management software makes it easy to plan projects, allocate tasks and keep teams organized so that deadlines and goals are met. There are many project management software and asana is from among one of them.

What solution does asana provide?
Asana provide solution for Project Management, Goal Management, Task Management, Work Management, and agile management.
What is Agile management?
Agile Project Management is an iterative approach to planning and guiding project processes that breaks them down into smaller cycles called sprints, or iterations. Just as in Agile software development, an Agile project is completed in small sections.