Greenhouse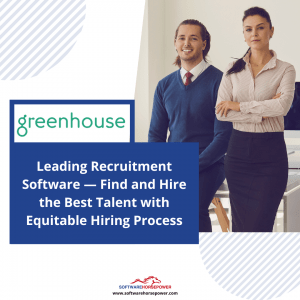 Get hiring right with Greenhouse
What's next for many of us is changing. Your company's ability to hire great talent is as important as ever – so you'll be ready for whatever's ahead. Whether you need to scale your team quickly or improve your hiring process, Greenhouse gives you the right technology, know-how and support to take on what's next.
Optimize every aspect of hiring with Greenhouse Recruiting
Improve the hiring process for everyone
Find and hire the best talent
Reduce bias and improve diversity
Amplify your team's efficiency and business impact
Measure, iterate and improve your hiring processes
Set new hires up for success with Greenhouse Onboarding
Integrate new hires into the team more quickly
Design personal welcome experiences
Apply consistent and fair processes
Keep everything moving forward with automated tasks
Build a foundation for constant improvement
Talent Makers, the definitive book on great hiring – Available now
At Greenhouse, we've helped over 4,000 companies become great at hiring (and learned a few things along the way). Now we've packed all our insights, strategies and tips into a book that will help you make hiring your superpower.
Take the Greenhouse Hiring Maturity assessment
Find out how mature your company's hiring processes are and how you can move up the curve.
To empower you as you evaluate a new talent acquisition solution, we've built out a full set of resources to help you put your plans into action. Our buyer's toolkit includes an RFP template, executive one-pager and more to guide you along the way.
With dashboards highlighting what's most important, tasks and reminders that keep things on track, and a streamlined candidate review and interview flow, we make the hiring process organized and seamless for everyone involved (and even a little fun).
Become great at hiring with Greenhouse
Effectively and measurably make smarter hiring decisions with Greenhouse Recruiting.
Find and track the right candidates
Reach, classify and nurture talent so you can build a robust candidate pipeline that delivers exactly what you need for each role.
Access and optimize job listings across 1,000+ large and niche job boards, with recommendations based on historical and industry performance
Seamlessly collaborate with hiring teams directly in Greenhouse with @mentions, shared application reviews, and job and offer approvals
Empower stakeholders to play their part with fine-grained permissions and stay on track with alerts, tasks and notifications
Track candidate relationships over time
Collaborate with your hiring team
Help build and maintain alignment between recruiters and hiring managers with easy, seamless communication – all within Greenhouse.
Kick off new jobs by configuring relevant fields that capture the necessary information from hiring managers for more informed hiring decisions
Centralize communication between everyone on your hiring team, reducing duplication and errors while enhancing alignment
Set new roles and candidates up for success with a more well-defined and thoughtful interview process
Make better, more informed hiring decisions even faster
Set up a fair and equitable hiring process
Reduce unconscious bias at every step of the hiring process with in-the-moment nudges, measurement tools and more.
Empower candidates to pre-record the correct pronunciation of their name and indicate their personal pronouns, so the hiring team can get it right and candidates feel seen and acknowledged
Decide on a scorecard of key attributes for a candidate's success at the beginning to evaluate all candidates consistently
Create an organized plan that helps interviewers assess the right skills, traits and qualifications
Create an impressive candidate experience
Connect with applicants through focused, meaningful interviews, career pages and customizable email templates that bring your brand to life.
Automate surveys to measure candidate experience
Manage prospect data at in-person events with ease using the Events app
Give candidates the flexibility to self-schedule interviews at a time most convenient for them
Constantly improve your process using reports
Make data-driven decisions to easily measure your talent team's work and find out what's working best.
Analyze and share 30+ core reports for at-a-glance takeaways
Connect reports to Google Sheets or your business intelligence platform with our BI Connector
Leverage machine learning and predictive analytics with Greenhouse Predicts to uncover the likelihood of hiring a candidate on time
Scale to the size of your business
Greenhouse helps businesses of every size and hiring need, from fast-growing startups to sophisticated global enterprises.
Advanced data configuration and customizable permissions and workflows help you meet the demands of complex systems
Build the exact hiring tech stack your organization needs with our 300+ integrations and open Harvest API
A localized experience lets your team conduct interviews, fill out scorecards and refer candidates to roles in their native language, including English, German, French, Spanish, Italian and Portuguese.
Set new hires up for success
With the right strategy and technology, new hires are set up to become productive and active members of the company faster and immediately ingrained in the company culture.
Integrate new team members faster
Start onboarding new hires before their first day.
Provide an organized hub of useful resources
Introduce team members
Help familiarize new hires with company culture and policies
Instill a sense of connection and belonging in remote employees
Get organized and keep everyone informed
Develop a consistent plan that brings structure to your onboarding process. Predetermine which actions need to be completed for employees in each office, by role and team, and easily organize documents for new hires to sign electronically.
Get your internal teams on the same page so each person knows their onboarding role through a set of automated tasks and reminders
Hold stakeholders accountable for their role in welcoming new hires
Configure an email flow that lets new hires know about next steps
Help remote teams get organized and stay informed
Complete administrative tasks quickly and easily
Automate the logistics of the onboarding process so you can focus on giving new hires a great experience and setting them up for success.
Save time by setting up a structured process to get information and paperwork done on time
Define and manage your operations – set onboarding tasks for specific roles, office locations, employee statuses and other criteria
Assign owners, notifications and automatic reminders for easy task completion
Seamlessly sync new hire information from Greenhouse Recruiting to Greenhouse Onboarding
Evaluate your onboarding performance
Gather feedback from new hires and pull reports to find areas of improvement and make adjustments to continuously improve the process.
Work efficiently with hiring managers and department leads to make sure all new hires have everything they need for onboarding