Frontify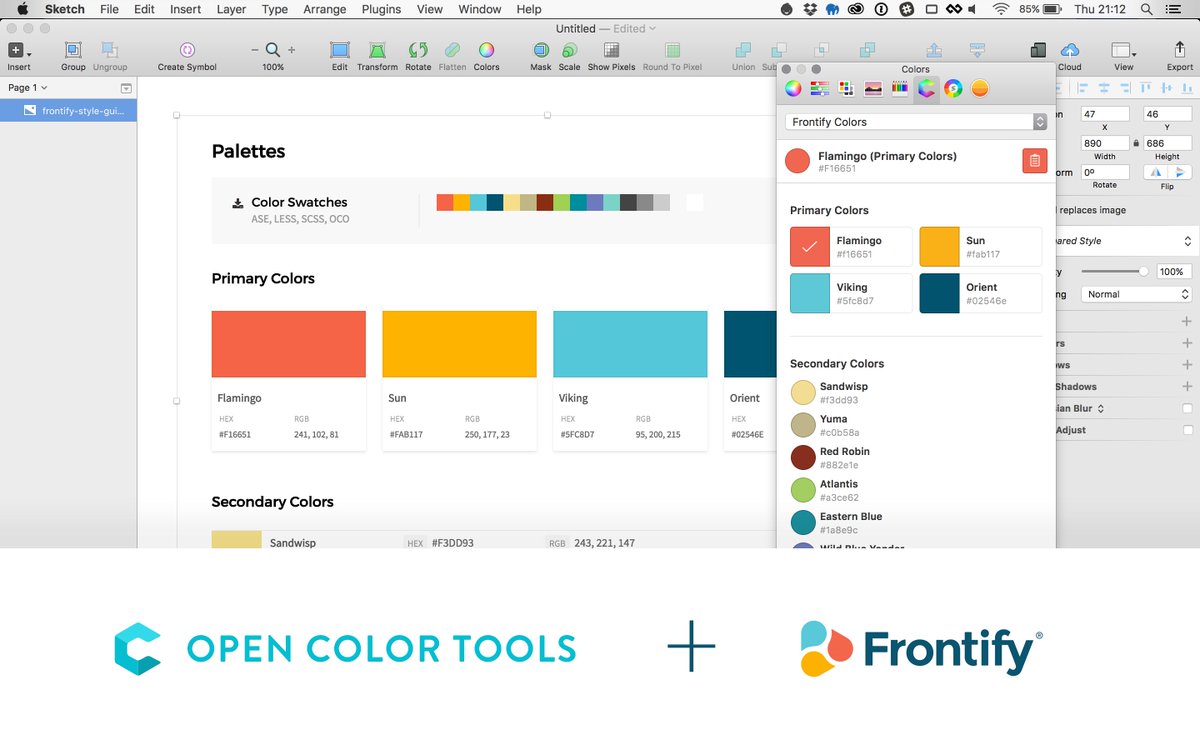 Frontify software | Brand Management Software
Digital Asset Management
Creative Collaboration
Digital & Print Templates
Integrations
Desktop App
Mobile App
Analytics
Simplify brand management with a platform that connects everything (and everyone) important to the growth of your brand.
The Home for Brand Management
In today's world, your brand is your bottom line. Our software helps everyone and everything brand-related come together – and thrive – under one roof. One platform for every step of the way. Watch a quick introduction to Frontify below.
Come Together to Make Everyone a Brand-Builder
Strong brands are co-created. Whether you're in-house or remote, from Narnia or Nantucket, we help teams come together to share a common goal.
Integrate Frontify with your everybody's favorite tools for design, communication, productivity, marketing, and more.
Customize Your Guidelines
Empower everyone to become builders of your brand with our prebuilt Content Blocks, or construct custom content blocks that suit your brand – from 3D visualizations to displays of your font variations.
Discover a centralized system for every digital asset, where anyone can find exactly what they're looking for in a simple, clear, and efficient way.
Simplify Daily Life with Dedicated Asset Libraries
Upload, store, organize, find, and share any type of asset – sorted neatly into libraries – all with a single platform.
Less Guesswork, More Clarity & Control
With approval processes and governance in place, you can continuously give teams access to the use-case specific assets – and show them how to use it – turning question marks into efficiency.
Your Brand Assets: One Home, Many Destinations
Make changes to assets within the platform and have it automatically reflected wherever that asset lives – whether it's an adopted library URL link shared with your team, or actual images on your website.
Embed Your Assets (Where You Want 'Em)
Control your assets across the www by managing them from your DAM. Any changes made to an asset will then be automatically visible wherever it's embedded – through CDN – on your website, wiki, or your science blog about the magic lives of lion-tailed macaques.
Share Your Assets (With the Right People)
We make it easy to protect and share your assets. Define who can access what asset (or collection of assets); keep it publicly available or limit it to a certain person or a team – allowing you to share secure links with assets, without worrying about them falling into the wrong hands.
Change Assets On Your Own
Want to tweak an asset? No need to bother your designer or open up a third-party tool. Make the changes where your assets live instead.
Customize the assets yourself, by changing things like colors and file type.
Want to change the size or focal point of the asset? Very much doable.
Not sure what size to use on social or print? Export your visuals with preset sizes.
Turn External Touchpoints Into Opportunities
Use the power of a centralized digital asset library to fuel every single channel. From website and social to design work, content creation, and presentations.
Integrate your asset libraries directly to your CMS, and pull approved media straight into pages and articles.
Our desktop app is an extension of our software, allowing you to quickly access anything, from anywhere, at any time.
Not sure what size to use on social or print? Export your visuals with preset sizes.
Supporting Companies of All Sizes
Make authentication secure and simple at login, allowing users to access the platform trouble-free.
Our software is built with Enterprise grade security to protect and backup your system.
Get a personalized introduction to our solutions, with tailored training from our dedicated experts.
Got questions? We've got answers. Contact our support in-app, or via email. Always.
Track usage and make sure your brand management investment is paying off across every channel.
Make your tools part of the platform. Use our integrations, or build one with our GraphQL API.
Cross-team collaboration can be difficult, but it doesn't have to be. With workflows and project overviews, everyone can stay involved and up to date, moving things forward together, from wherever.
Start Every Project with a Sigh of Relief
Get collaborative projects off the ground with clarity and ease. Having one shared project platform – where all stakeholders are involved and informed from the start – makes everyone (and your project especially) a winner.
Become Part of a Global Workspace
It shouldn't matter if you're working in-house or externally, from Narnia or Nantucket. Customize what specific teams and markets can see, and share detailed information and revisions with a single link.
Experience Transparency in Real-Time
Make every stakeholder part of your projects. Monitor progress, ask for approvals, give actionable feedback, and move things forward. Discover how inclusive iteration makes everyone feel part of something big.
Digital & Print Templates
Create design templates once, decide what can be edited, and allow anyone to customize on-brand visuals on their own. Creativity meets control.
Create Stunning Templates for Digital, Print, & Video
Use Sketch, InDesign, or Storyteq to build fully customizable and reusable brand templates for the digital and offline worlds, keeping you and your team forever on-brand.
Make Everyone a (Guided) Creator
Help teams without design know-how create ready-to-publish visuals on their own, with templates that encourage autonomy, but keep designers in the driving seat.
Encourage Autonomy with Template Libraries
Create libraries for your design templates and allow any team, wherever they are, to create pre-approved designs all on their own.
Scale (Or Start) Your Video Templates Production
Accelerate the creation, editing, sharing, and distribution of your video templates with a frictionless user experience – by leveraging our out-of-the-box Storyteq integration (in Beta).
Keep Your Brand Consistent with Every Touchpoint
It's not just about increasing efficiency. By building templates for any use-case, whether that's digital or print, your life-long mission of staying on-brand becomes more than just a fever dream.