Fireflies
Record
Transcribe
Voice conversations
Turn your meetings into an automated knowledge base.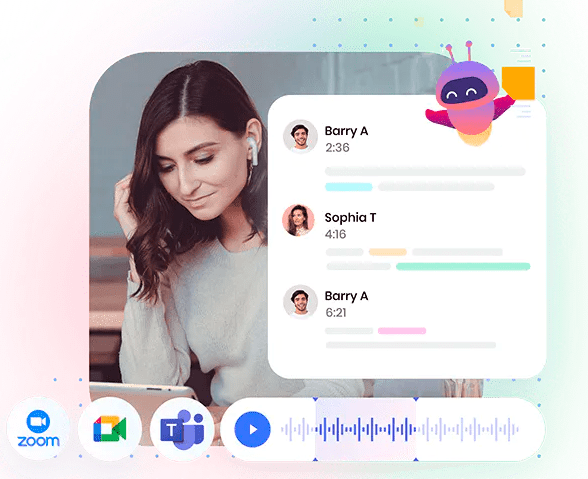 Record, transcribe, and search across your voice conversations.
Perpetua brings together everything needed to drive profitable market share growth for ecommerce brands.
Instantly record meetings across any web-conferencing platform. It's easy to invite Fireflies to your meetings to record and share conversations.
Fireflies can transcribe live meetings or audio files that you upload. Skim the transcripts while listening to the audio afterwards.


Add comments or mark specific parts of calls to quickly collaborate with teammates on important moments from your conversations.
Review an hour long call in less than 5 minutes. Search across action items and other important highlights.
Easily capture & transcribe
Highly accurate transcription quality
Our english transcription system is trained specifically for conversations & meetings across a wide variety of industries and accents. Fireflies passes key accuracy benchmarks and has 90% accuracy for most types of meetings.
Foreign Language support coming soon for Spanish, French, Portuguese, Italian, and many more.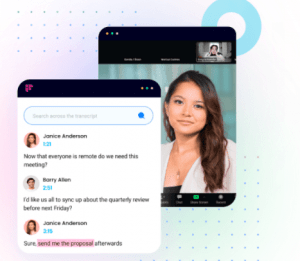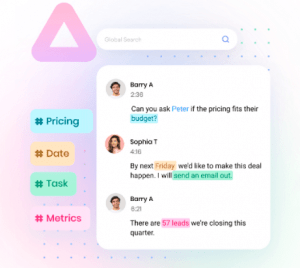 Powerful search capabilities
Smart search              
Fireflies lets you search not just keywords but also themes and topics such as action items, dates, times, metrics, questions, sentiment and more.
Topic trackers
You can even create your own custom topic trackers with the click of a button. Fireflies can help you automatically find discussions around objections, pricing, competitors, etc.
A new way to share & collaborate
Turn important parts of calls into shareable soundbite snippets that you can share straight from your dashboard.
Leave comments at different parts of calls and a time-stamped note will be created for your teammates to jump back to.
Leave a pin, thumbs up, or thumbs down at different parts of the call so teammates can hop back to that part of the call and listen to what was said.
Embed the Fireflies transcript & audio player in places where you already work like Notion, Medium, Salesforce, etc.
The Fireflies 
chrome

extension allows you to capture calls & meetings directly from your chrome browser.
You have more control over what gets captured and when you want to have something transcribed. You can even capture and transcribe podcasts that are playing on your browser.
 No need to invite Fireflies bot

Can pause or stop mid meeting

Easy interface


Click on the Fireflies chrome extension icon at the start of a meeting and select Start Recording.

After you hit stop, the meeting will be processed in a few mins and you will get the recap, recording & transcript.
Download Chrome Extension

Hit record

Pause, stop and finish