Freeagent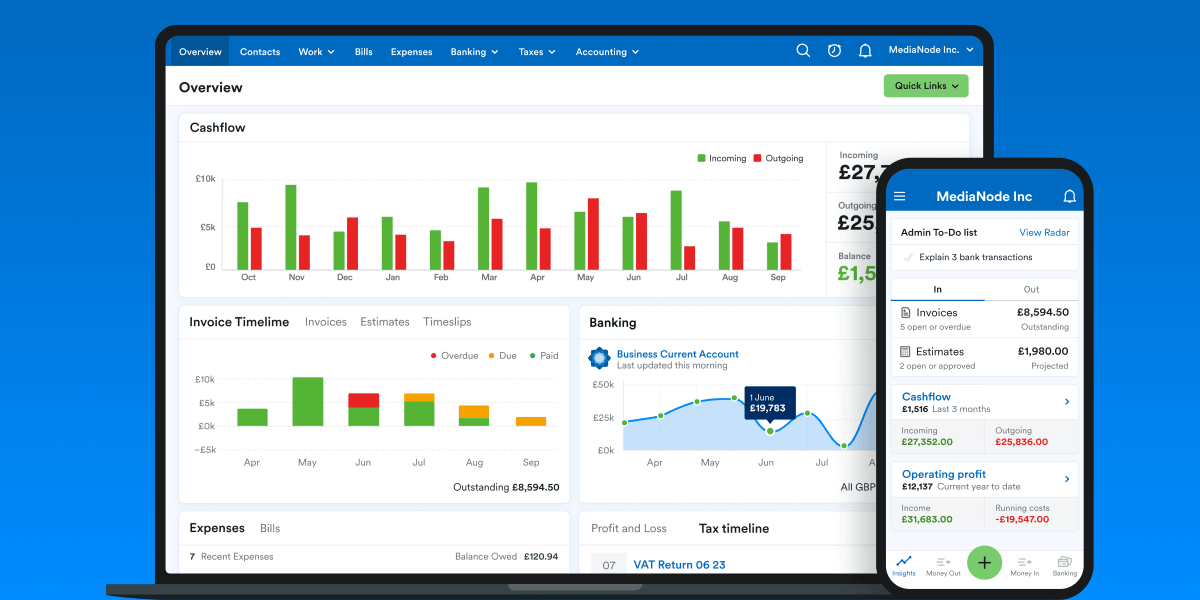 Freeagent software | Accounting Software
Work's better
Get everything in one place
Optimize anything
Lead the way to a better workday
CRM + Work Management
We help teams get everything in one place, work more collaboratively to get more done, and track and improve performance.
Get everything in one place
FreeAgent empowers leaders to optimize sales, marketing, customer success, project management and more — so every employee has workdays full of impact.
Whether it's a deal, a project, a support ticket, or anything else, FreeAgent helps your team stay on task. Boards, lists, and cards enable you to organize and prioritize any business flow in a fun, flexible, and rewarding way.
Finally, customization without complexity.
Code-free configuration of powerful custom apps. Completely customizable workspaces. Seamless integration with all your favorite apps.
Optimize any process, reduce admin work, and have workdays full of impact.
Web App Notifications
Receive notifications in the web browser application when an important event occurs.
Recents
A browser history but within FreeAgent. Quickly return to a page you were recently on.
Native Mobile App
Full featured, native iOS and Android mobile apps. Entire web-app configuration and data visibility carries over to your mobile device.
User-based Views
Filtered and oftentimes a saved view or menu item for user assigned record views to always keep user-assigned work on the screen for the logged-in user.
Mobile Push Notifications
Receive push notifications on your mobile device when an important event occurs.
Unique URLs
Each view in FreeAgent has a unique URL which can be shared with other users.
Global Search
A global, partial or full text/number search in the navigation panel which retrieves and displays any and all records, across the entire platform, containing the searched string (depending on permissions) for easy navigation.
Contact Assignments
Use assignment rules or round robin logic to automatically assign new contacts team members.
  In App Search
An in-app, partial or full text/number search in app search bar which retrieves and displays records containing the searched string (depending on permissions) for fast record location within the app.
Click-to-Create Records
Create contact, account, opportunity and custom app records and more with a single click.
  Quick Add
Add a record from a related list instantly by simply naming the new record.
   Default Field Values
Set default values upon creation of a record.
Related Record Quick Links
Access all records of a related list with one click on the related list count button.
Click-to-Edit Records
Edit field values in an existing record.
  Related Records Pop up in Cards
View related records from a record card.
Bulk Edit
Edit field values across multiple records simultaneously.
Index Layout
View record cards in a single column while displaying the record details, activity timelline and related lists next to the column. Clicking from one record card to the next instantly displays the highlighted record's details.
Jobs Engine
When importing, running a large bulk action, or scheduled automation, job progress is tracked and alerts you once completed so you can continue your work without waiting.
Index Detail Toggle
Switch your record detail view in the Index layout to access parent record details and activities.
Scoring
Score leads, accounts, opportunities, and other CRM apps to identify opportunities or risk with AI-powered insights
Saved Views
Save views with filtering, sorting, arranging and a selected layout engaged that will be frequented to become searchable, favorited, added to dashboards and exported.
Duplicate Blocking
Based on custom, unique field settings, block duplicate records from being created in FreeAgent
Favorited Views
A user-based list in the navigation panel of favorited views allowing for fast and easy navigation across the platform to manage work and view data in a streamlined fashion.
Drag and Drop Columns
You can now drag and drop column headers in your list view to quickly arrange columns.
Task & Activity Management
Create, assign, prioritize, complete and track tasks of any type across your organization.
Tasks
Track tasks for everyone on your team to keep work on track.
  mentions
Tag a team member in a note or message directly within the context of any record. This triggers a notification to the team member that they have been pinged and with one click, directs them to your @mention.
Task Customization
Like any App in FreeAgent, your Tasks App is completely customizable to fit your business. The Tasks App consolidates every task across your entire organization in on place.
Attachments
Upload attachments to activity timelines.
Task Scheduling
Create and assign tasks to yourself or other users efficiently based on resource availability.
Activity Timeline
Centralized, filterable chronicle of all digital interactions, internal notes, attachments, images, completed tasks and @mentions across all users, within the context of any record.
Task Prioritization
Prioritize tasks based on due date, priority selection or automate prioritization with custom conditions.
Activity Timeline Search
Keyword search within the activity timeline to quickly pull up an activity or group of activities containing the keyword.
Task Types
Categorize your tasks based on a task type (phone call, email, todo, meeting) and custom task types.
Activity Timeline Filter
Filter activities within the activity timeline to pull up activity types within the record such as starred items, emails, notes, calls, meetings, reminders, notes and attachments.
Recurring Tasks
Automate recurring task creation and task reminders.
Activity Starring
Star or pin important activities within an activity timeline to quickly locate the most important activities within a record.
Task Referencing
Create tasks within or related to specific parent records across all your apps.
Activity Sharing
Simply share any activity from one record to any other record across the platform with a couple clicks.
Sub-Tasks
Create and track sub-task steps within a parent task record.
Activity Roll-Up
Automatically roll-up activities from a contact record to the account level and opportunities they are associated with.
Task Reminders
Receive notifications when a task has an upcoming due date.
Color Coding and Icons
Use color coding and icons to make task statuses pop.
Task Automation
Automate task creation and assignment with custom condition-based triggers and actions.
Task Escalations
Set escalation rules to alert managers when important tasks are overdue by a certain period of time or meet custom parameters.
Task Cycle Times
Track task cycle time from creation to completion with ability to breakdown across task stages when applicable.
Activities
See every digital interaction your team makes all in one easy to understand, searchable timeline.
Task Outcomes
Log and measure task outcomes for any task type.
Notes
Log basic notes or rich format notes in activity timelines.
Rich Text Editor
Format, add hyperlinks, attachments and images to notes, emails and templates.
Team Calendar
Visualize team members availability and agendas for scheduling and resource availability.
Tailor every aspect of the system so it fits your business perfectly.
Custom Apps
Create custom apps to manage any type of work, across your entire business.
Date Time Field Type
For assigning a specific date and time value to a record (e.g., meeting date & time, due date & time, activity time stamping).
Custom Forms
Configure form sections, fields, rules and layouts to provide the simplest user interface for all user types.
Duration Field Type
For calculating the amount of time between events (e.g., phone call duration, time between creation and first activity, automate due dates from a Date or Date Time field value). Commonly used in calculated fields and automations.
Custom Form Fields
Take advantage of over 25 field types to capture important details and boost reporting capabilities.
Email Field Type
For housing email addresses in records and provides single-click-to email functionality.
Icons
Choose from 100s of icons and colors for your apps and field values for sensible and aesthetically pleasing visual cues to navigate the platform extra efficiently.
Email List Field Type
For housing lists of email addresses in records and creating meetings with multiple guests. Commonly used in automated email list functions (e.g., meeting invitations, automated report distribution, automated templated email to list of recipients).
Colors
Set custom colors for apps and fields for visual cues that extend to your charts.
Image Field Type
For uploading images to a record (e.g., contact photos, account logos, product images). Commonly used in card configurations.
Form Sections
Headers in forms grouping appropriate fields making up each form section.
Location Field Type
For housing location information (e.g., contact addresses, business addresses, shipping and billing addresses). Linked with google maps.
Every member on your team can optimize the system for their own tip-top performance.
Branding
Brand FreeAgent with your organization's logo.
Customizable All Views
Admins can now customize each App's 'All' View, showing just the right columns in just the right order. Yay!
Corporate Themes
Match FreeAgent's color scheme to your brand and logo.
Embedded Email Signatures
Create or apply your email signature to display when sending an email from FreeAgent.
Personal Themes
Individual user options to choose their own color schemes.
Embedded Email Signatures
Create or apply your email signature to display when sending an email from FreeAgent.
User Profiles
Add your name, your profile picture, and select your preferred language.
Working Calendar
Set your organization's work week.
Homepages
Custom user-level homepages.
Date Time Preferences
Customize how you want to view date and time values in the platform.
Pin Columns
You can also pin columns by dragging them to the upper left area of the table.
Notification Preferences
Determine which events you want FreeAgent to notify you about in the web-app and as push notifications on your mobile device.
Favorites
Now all your favorites are kept in one handy place on the menu. You can even favorite Dashboards!
Languages
Users can select between Spanish and English.
Standardize, enforce, and optimize how work is done.
Custom Stages
Customize workflow stages within all your apps.
Lock After Create
Lock any field from being editable after the creation of a record.
Custom Workflows
Manage, track, and set rules around how work flows through your organization to ensure work progresses efficiently and follows best practices.
Approval Workflows
Automate and manage approval workflows in one place.
Form Rules
Set role and condition-based form rules to determine which components are visible, editable or mandatory as well as change field values when specific conditions are met to manage processes.
Related Record Quick Create
Create a record from within a related record, automatically relating the new record and rolls up custom values to avoid duplicated data entry.
Dependent Fields
Assign Set Values for any field, dependent on a stage value selection.
Kanban Boards
View records cards across board columns to track work progression across stages and other progress fields.
Set Field Values
Assign Set Values for any field, dependent on any custom Form Rule.
Drag & Drop
Drag & drop record cards across Boards to progress work.
Required Fields
Select fields to be or become mandatory upon record creation or dependent upon form rules.
Boost your efficiency and magnify your impact by eliminating repetitive work.
App Action Trigger
Trigger automation based at the click of a button powered by record update or custom code.
Custom Code Automations
Create and manage operations within the FreeAgent platform. Custom webhooks and developer tool referencing allows you to extend workflows with infinite possibilities. Custom Code can be used in both automation triggers and/or actions.
Automated Assignments
Assign work to specific teams or users based on custom conditions.
Future Date and Time-based Automation Trigger
Set a future date-time to run jobs such as create/update records and/or batch datasets to and from FreeAgent.
Automated Emails
Automate an email or email cadence to send pertinent content to the applicable contacts at the right time.
Schedule Cron-based Automation Trigger
Set regular intervals to run jobs such as create/update records and/or batch datasets to and from FreeAgent.
Condition-Based Automations
Set a prerequisite condition or conditions based on any field value or values to trigger an action.
Update Trigger
Customize workflow automation triggers based on record updation.
Create Record Action
Generate a new record in any App based on condition-based triggers that automatically roll-up important details to increase work management efficiency.
Create Trigger
Customize workflow automation triggers based on record creation.
FreeAgent CRM automagically logs and organizes all your emails, meetings, and calls so you spend way more time selling and way less time on admin.
No more clicking around. Work from a single intuitive list of high-impact activities in both web and mobile apps – so you can stay in flow, even on the go.
Improve sales outcomes with automated real-time reporting
Track and celebrate activities that lead to sales and happy customers. Eliminate all the manual work of logging updates so reps can focus on customers. Foster a high-five culture and share gamified goal-tracking across your customer-facing team.