Drip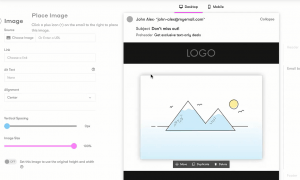 Drip software | Marketing Automation Software
Email and SMS marketing for growing ecommerce brands.
Create multi-channel campaigns with ease
Run proven ecommerce playbooks
Unleash the power of your customer data
Email and SMS marketing for growing ecommerce brands.
Run sophisticated multi-channel marketing campaigns that are proven to drive more sales – all with zero coding skills required.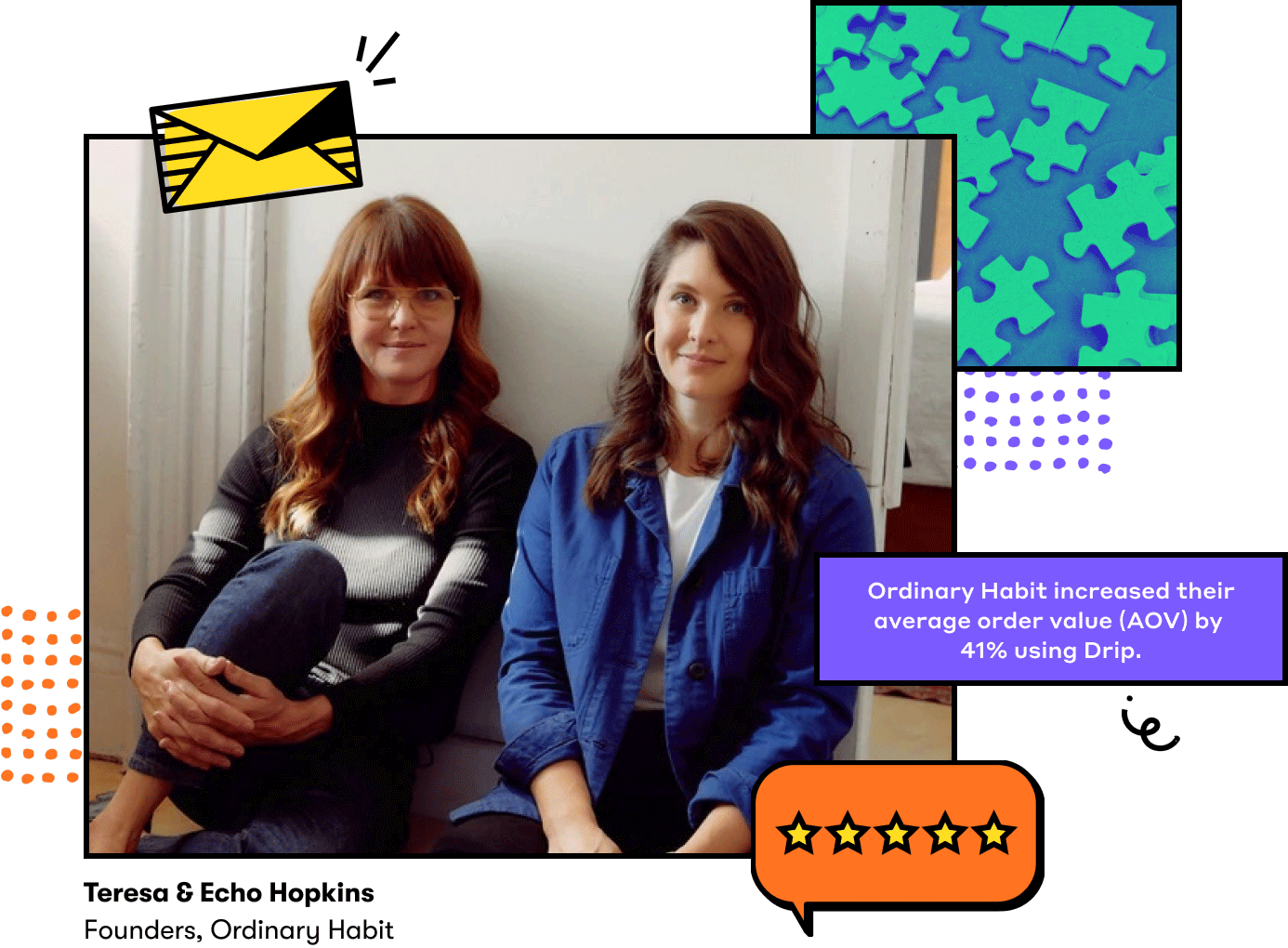 Create multi-channel campaigns with ease
Start engaging your customers with automated campaigns across email, SMS, social, and onsite pop ups – all from a single platform.
Run proven ecommerce playbooks
With pre-built playbooks like welcome series, abandoned cart, and post purchase campaigns – you'll be able to get started driving more sales in just a few clicks.
And if you're looking to build something custom? You can start from scratch with our powerful, visual workflow builder.
Unleash the power of your customer data
Drip works seamlessly to integrate your customer data from ecommerce stores like Shopify, WooCommerce, and BigCommerce.
We use this data to power marketing strategies that work—like targeting customers on what they buy, browse, and click across your store.
Target with perfect precision
Want to email people who bought red shoes last month? Or viewed that adorable dog sweater? No problem! Use Drip's powerful segmentation to automatically target customers with content that's super relevant and perfectly personalized.
Forms & popups that grow your audience.
Build your lists and convert drive-by web traffic into loyal customers who keep coming back.
Set up on-brand forms and popups in seconds.
Build dynamic, engaging, on-brand forms that connect with potential and existing customers.Start with pre-built templates, and customize every button, font, and style without having to code a thing.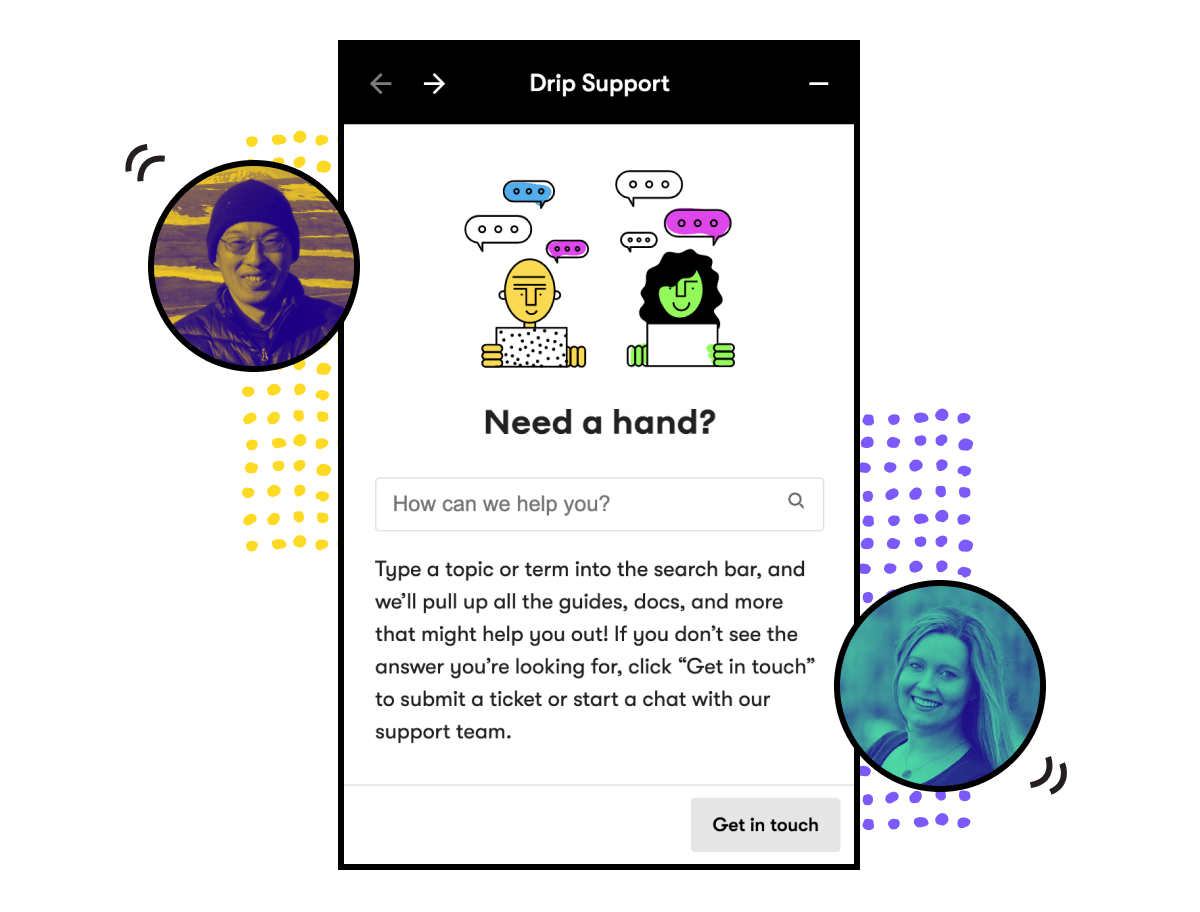 Grow your audience with personalized, dynamic forms.
Create a truly personalized forms and popup knowledge- with full control over how and when they appear, who sees them, and what they offer.And because timing is everything, you can make sure things pop up, slide into view, or appear at just the right moment.
Engage and convert your audience onsite.
Go beyond email and SMS capture with forms and popups that engage customers on your website.Show discounts or offers to customers who haven't purchased lately, or hide signup forms from VIPs. With behavioral form targeting, Drip makes your customers feel like your one and only, every time you pop up.
Track forms & pop-up performance on our dreamy dashboard.
Get actionable insights into your form and pop-up performance, all in one user-friendly location. Then, take your data and run with it—boosting submissions, opt-ins, and sales.
Drive more revenue with perfectly personalized email marketing.
Spend less time "doing emails," and more time building the kind of customer relationships that propel revenue progress for your ecommerce store.
Easily craft on-brand emails that turn heads.
Choose from our library of pre-built email templates, then make your brand shine through with our point-and-click visual editor.Did we hear you say head-to-toe custom? Go full flex on your email design with our HTML builder.
Set up revenue-driving automations in a blink.
Our pre-built playbooks automate ecommerce best practices so you can bring in income around the clock. From welcome series and abandoned cart emails, to post purchase campaigns and more, get ongoing sales power in just a few clicks.Looking to go full custom? Start from scratch with our powerful yet easy-to-use visual workflow builder.
Stand out in a crowded inbox.
Drip's powerful email segmentation and personalization help you get better engagement, develop conversions, and keep customers coming back.We do the heavy lifting in the background to show your audience dynamically personalized content that hits the mark, like product recommendations based on what they've browsed, abandoned cart reminders, birthday deals, and more.
Finger on the pulse. Test, grow, repeat.
Go beyond testing subject lines and email copy, and get to the beating heart of what drives more business for you. Do discounts in a welcome series drive larger orders? Do customers convert more when sent three emails or one? With Drip, the testing possibilities are endless.The icing on top? You can split test right inside your automated workflows, so connecting the test-grow-repeat dots is a breeze.
Automated, personalized SMS marketing for ecommerce.
With an average open rate of 98%, no other channel can compete with SMS when it comes to engagement. Period.Drip makes it easy for you to incorporate the power of SMS into your ecommerce marketing (the right way). With Drip SMS, you can expand your revenue streams, build VIP audiences, and promote flash sales in just a few clicks.
Reach your customers where they are, fast.
Launching your SMS strategy has never been easier. Drip's visual builder lets you design the perfect SMS, complete with personalization and emojis.And when you're ready to hit send? See exactly how your SMS will look in real life through and interactive preview or test send.
Run cross-channel marketing all from one platform.
Your goals of combining touchpoints in one cohesive workflow (with a lot less work) have been answered.When running email and SMS on Drip, you can combine existing email segments with store data to enjoy greater efficiency in text personalization, and power your SMS strategy to the moon and back.
Get clear performance insights and soar.
Want a complete and true picture of income by channel so you can keep perfecting your marketing mix? We've got you.See all the metrics you need – like total revenue, revenue per person, average order value, CTR, and more – in Drip's user-friendly SMS Dashboard.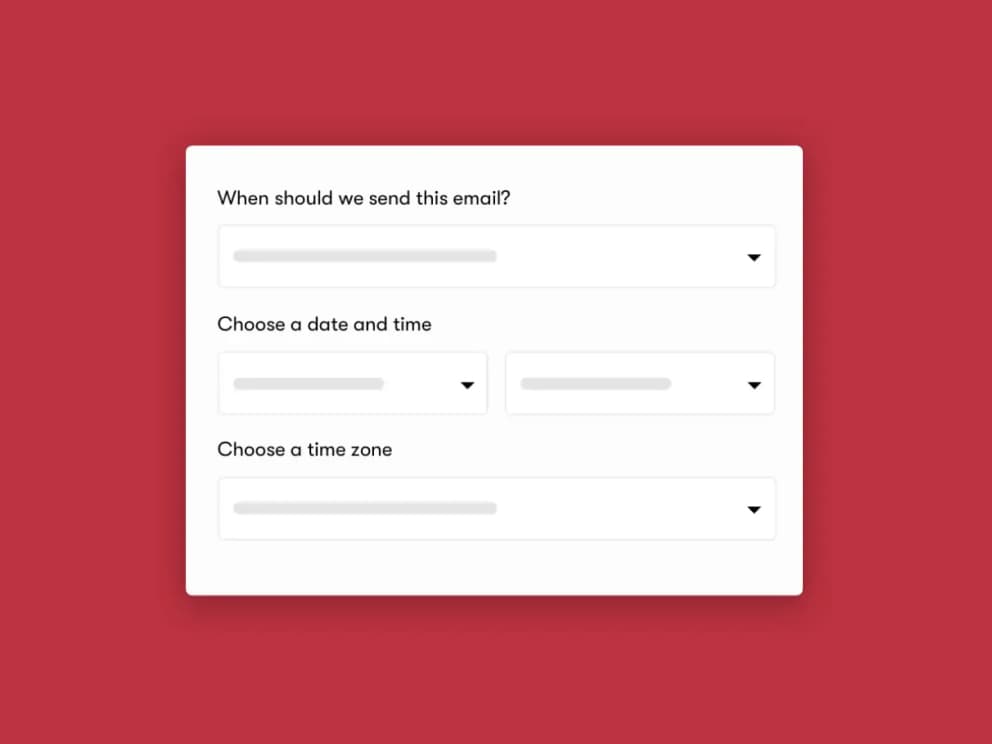 Avoid compliance headaches before they begin.
Despite ever-changing rules, Drip provides everything you need to ensure TCPA compliance. Your job? Rest easy knowing your SMS marketing is beautiful, on-brand, and by the books.
Put your ecommerce marketing on auto-drip.
Drip marketing automation empowers you to without difficulty set up sales-boosting e-mail and sms workflows that run themselves. Make extra cash – drip by using drip.
An end-to-end workflow platform for all your business needs
Start building relationships along with your clients from the day they be a part of your list, to first buy and past. Our confirmed e mail and sms workflows are prepared to roll (you simply bring your brand + copywriting chops) and include:
welcome series
deserted cart
put up buy
win-again
birthdays and much more
Marketing automations as easy as pie.
Want to personalize your workflows? Use our point-and-click on visible workflow builder and without difficulty automate personalized, pre-scheduled sends while not having to code a factor or lift a finger (nicely, besides maybe to click on – but that's it).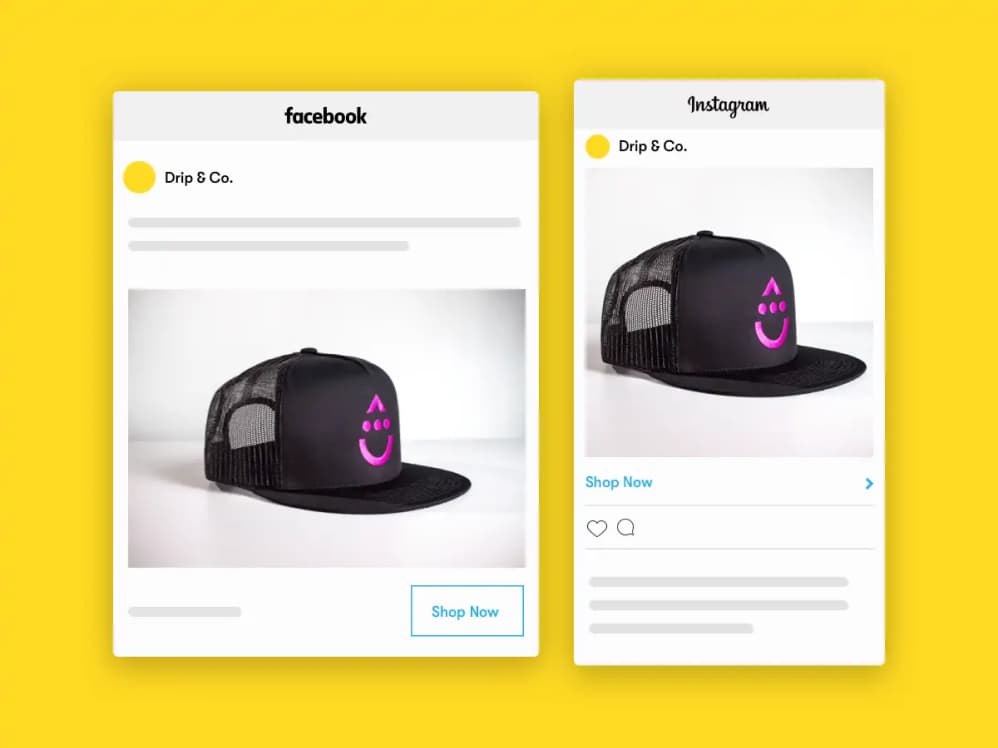 Want to tell a former purchaser how much you omit them? Or spark buy notion with spot-on product tips? Drip makes use of your shop's records to tailor content for every purchaser, recognize after they take key movements, and interact with perfectly timed messages. Display them what they need, at just the proper second.
Sync with social media for powerful integrated marketing.
Need extra touches to build brand recognition and grow your list with lookalike audiences? Sync your fb custom audiences with drip segments and revel in extra powerful exposure to your logo, higher advert roi, and greater conversions.
Segment everyone, personalize everything.
Let go of the batch-and-blast marketing past. Start sending hyper-personalized messages that convert.
Transform your marketing with dynamic segmentation.
Want to target customers who ordered a garden gnome in the last 3 months? Or browsed fishing gear? Drip's powerful segmentation lets you dive deep into who your customers are and how they shop, and serve up dynamically personalized content that speaks to them as individuals.Drip segments update in real time, allowing you to effectively target all your customers with flawless precision and timing.
Boost revenue by unleashing the power of your data.
Better segmentation starts with having the right records.Drip takes key data from your store and marketing tools, and uses it to serve your customers super-relevant content based on how they shop — from buying and browsing, to how they click across every page.
Sophisticated yet easy-to-apply segmentation.
Say goodbye to managing endless lists. Drip lets you see and segment your entire audience, and easily create spot-on, targeted segments with pre-built and custom segments alike.Want to send your top buyers a different message than those who only buy once in a while? Whatever targeted campaigns you've got up your sleeve, Drip makes it easy to segment, automate, and personalize – fast.
Insights and guidance to help you ace ecommerce marketing.
Get actionable insights and guidance that help you steer your online business towards more engagement, higher conversions, and greater income.
Propel conversions and repeat purchases.
Drip dashboards and analytics reveal the kind of actionable segment insights that help you drive more sales, more consistently. Understand the revenue and performance of your campaigns and strategies in real time – from income attribution, to who your most loyal customers are, and beyond.
Benchmarking and guidance that drive performance.
Ever wonder if you're on track with your marketing results? Wonder no more. Along with personalized guidance on actions you should take based on performance results, we also provide brands like yours with benchmarks informed by ecommerce experts.With Drip, it's easy to lay out a plan, stay in the know, and continually develop.
No more guessing. See your marketing path with clarity.
Want to know the ROI of potential marketing strategies? With Drip, you get unique in-app guidance that's specifically tailored for ecommerce and answers key planning questions before you launch your next marketing strategy.We'll tell you how much time setup takes and what your projected revenue will be. All so you can leave those question marks at the door, and be sure your marketing efforts achieve maximum ROI.
Hit the ground running with templates and recommendations.
With Drip's library of pre-built templates you can quickly launch proven marketing strategies – whether that is building emails, creating workflows, or launching onsite forms and pop-ups. Whether you're a seasoned marketer or wading into new waters, Drip delivers the insight and recommendations you need to feel confident in what you create.