Invideo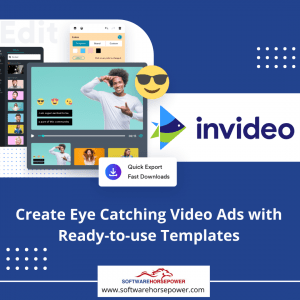 Create stunning videos, easily
InVideo is a powerful, online video editor. It comes packed with 5000+ templates, iStock media, music library, filters, transitions and much more.
Three ways to start creating videos
Start with blank canvas Unleash the full potential of InVideo editor packed with advanced editing features for the pro in you.
50+ AI powered themes to choose from, created to convert text-based content to videos in just 3 simple steps.
Quickly create powerful videos for ads, promos, YouTube, intros and more from our library of 5000+ customizable templates.
Grow your subscribers by creating YouTube end screens with InVideo's free outro maker. Use custom-made YouTube outro templates to create aesthetic outros in minutes.
Choose your YouTube outro template
Select from a wide range of end screens like gaming outros, 'thanks for watching' outros, etc, for YouTube and other platforms.
Create Facebook Video Ads
Boost your Facebook page's engagement and traffic with stunning Facebook video ads using InVideo. Now making unique and effective Facebook video ads is right at your fingertips with InVideo's Facebook video ad creator. You are sure to grab attention with the striking Facebook video advertisement and set a new record!
Create Facebook Video Ads As Incredible As These!
Creating a Facebook ad is now simple, fast, and fun with InVideo's free online Facebook video ad creator. With our dynamic tool, you can create Facebook video ads that can help your brand skyrocket.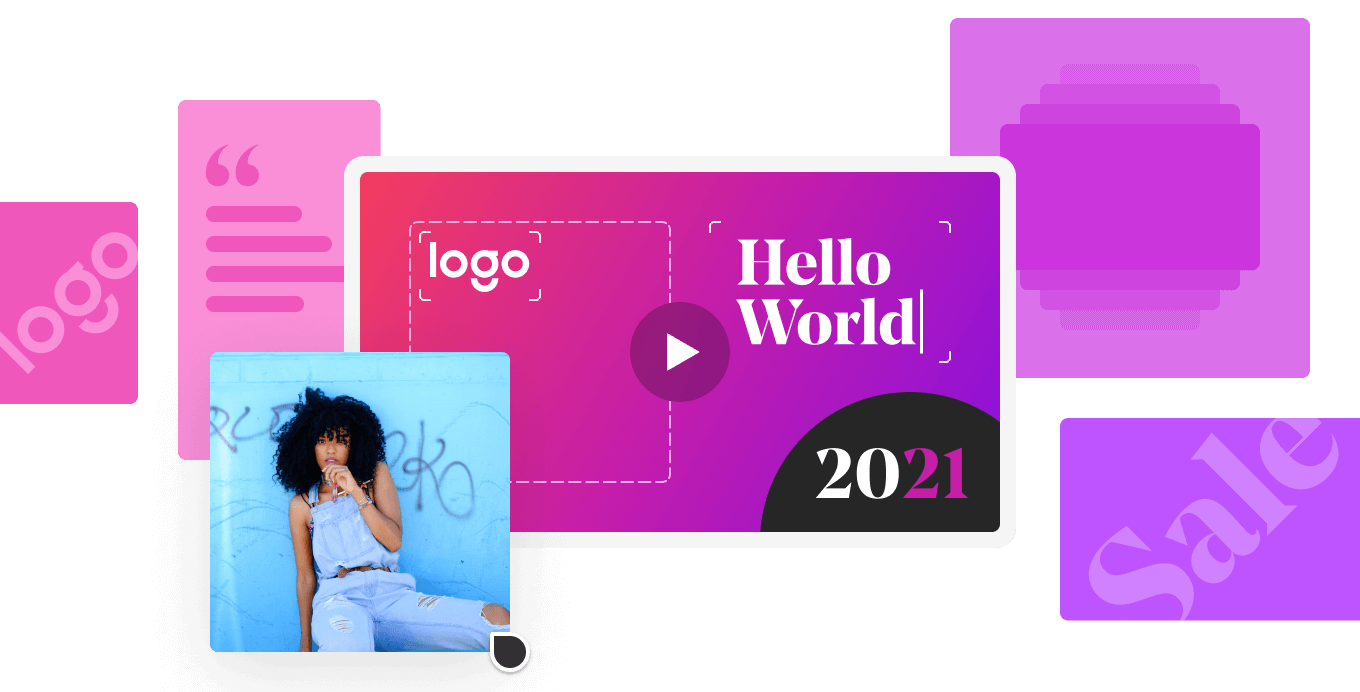 Want To Create Captivating Facebook Video Ads?
Make sure you mention your brand in the first 3 seconds of your Facebook video ad.
Keeps your Facebook video ad title engaging and catchy.
Always add CTA's in your Facebook video ad to increase engagement.
Ensure your ad is optimized for mobile viewing.
Ready To Create Your First Facebook Video Ad? Great! Let's Begin…
Log in to our award-winning video editing platform.
Click on the 'Quick Videos' section and choose from our wide selection of incredibly flexible templates for Facebook video ads. Or you can even start from scratch if you like.

How To Create Facebook Video Ads That Sell?
Today, Facebook is one of the most happening websites for brands to get access to a ridiculous range of audiences. To become the best online, InVideo will help you to boost your brand image by giving you everything you need to create amazing Facebook video ads.
Why Are Facebook Video Ads More Compelling Than Television Ads?
With the changing times, modes of entertainment for people have also changed. Facebook has over 2 billion users worldwide (wow!) and the numbers are only increasing every day. With such a vast number of users, Facebook is the best place for business to promote their brand.
The best part about Facebook is that you can choose your target audience. In this way, your ad is shown only to the people who could be your potential buyer.
The first 6 seconds can make or break your video! Win your viewer's attention with eye-catching intros. Make beautiful intro videos with InVideo's free video intro maker easily.
How to use our Online Video Intro maker?
Hosting an event or a party? Want to ditch old fashioned photo invitations? Use InVideo's online invitation maker to create memorable video invitations. Awesome events, deserve awesome invitations!
Easily create video invitations
Choose aninvitation template Birthday parties, corporate events, save the date, etc. Search from our vast library of templates to get started.
Make videos online for free
InVideo's free-to-use video maker lets you create and share short videos, slideshow-format videos, and home videos, in literally just minutes. You can choose from thousands of stock images from InVideo's library to make an awesome video for every theme and occasion, swiftly, and with a professional finish. Sign up today for free and get started! 
Make Videos using Templates
Design stunning posters with the easy-to-use poster maker tool on InVideo. Customize the poster as per your event or promotion and stand out for the right reasons with InVideo's poster maker. A well-designed poster will instantly catch the attention of the viewer! Don't forget to add a CTA!
The Best Tips to Make a Poster on InVideo
Use attractive fonts and style for the headline of your poster
Add essential details only. Don't clutter your poster with too much content
Use the right videos and images to get noticed
Include a clear call-to-action
Make The Promo Video Of Your Dreams. Follow These Simple Steps.
Digitize the feel of your brand. Choose templates that follow your brand's visual grammar. Our awesome promotional business video maker offers you AI-powered templates in varied categories. You will be spoilt for choice.
Repurpose your videos for different channels. Every digital channel has its own rules for what works best. Follow these rules and you will rule them all. Our amazing promo video maker allows you to easily convert any video to square, vertical, or horizontal!
Use every brand property you can in your videos. Getting your brand recognised is the ultimate goal of any video marketing strategy. Logo, colours, taglines, font styles, and music – upload them all to our promo video maker and customise your videos, instantly.
Here Is How To Make A Promo Video Using InVideo
Login to InVideo's promo video maker.
Go to the 'Readymade Templates' section and check out the extensive promo video templates we have to offer.
Add images, videos, and music from our massive library. Add a little spice of your own and edit till perfection.
Publish and be the envy of your competition.
Music is the heart of your video. Music is what gives your videos a banging start. And, your viewers will thank you for it. InVideo promo video maker gives you access to hundreds of intriguing music tracks to choose from.
Easily combine your photos & videos into presentations, travel memoirs and video montages with InVideo's free online slideshow maker. Use our vast library of slideshow templates, stock footage, images & music to create jaw dropping slideshow videos without watermark.
Want to make viral memes that stand out? Try out InVideo's online meme generator and your next big idea might just go viral around the world!
Make Memes Online with Ready-to-use Templates
Want to make your very first meme? Well, you can make that and a lot more, thanks to the free meme generator. You can upload your images, add text to photo, and export them in your desired format. You can create a meme and share on various social media platforms like Twitter, Instagram, Facebook, and even add your memes to your YouTube videos!
Try Before And After Memes
Before and after memes are hilarious. You could even make memes related to expectations versus reality. Take inspiration from pop culture sources for this. It never gets old.InVideo is, by far, the best video editor online there is. So if you want to create effective Facebook video ads, you know where to go. With access to the hundreds of templates InVideo provides, you can become a Facebook video ad creating ninja in less than 10 minutes!
Don't Shy Away From Awkward Shots
Bad Luck Brian became popular because of the awkward smile, and then there's Scumbag Steve, Evil Kermit, and even Success Kid! If you've got an expression to share that's one-of-a-kind and meme-worthy, don't be afraid to use it.With InVideo, there is no need of hiring professional video editors. InVideo will help you save quite a few bucks and time too!We, at InVideo, help give life to your Facebook video ads and assist you to create content that gets people talking about your brand.
Meme maker templates make your job of creating memes easy. There are tons you can pick from the vast InVideo library and customize it to your needs.It won't target someone who isn't interested in what you have to offer. This will save you a ton of time and money.
What do the most viral memes have in common? They're original and stunningly unique. Over 60% of the internet population is responsive to meme maker themes, and more than 30 billion content pieces are shared on Facebook every day. If you want to get noticed, get your creative juices flowing and start making quality memes.
If you're out of ideas, look up what's the latest trend and go with it. It's a good way to get more shares and build a bigger following. Another pro tip is to use simple, large, and readable fonts when starting out. Your audience won't have a huge attention span, and it's important to remember that when using a meme maker online to make witty pieces of entertainment.
Cringy memes have a tendency to stand out. If you're open to ideas and want to grow quickly, consider trying out this strategy. Sure, you might get a lot of sad/angry reactions in the beginning, but you can capitalize on the opportunity to grow your business.