Deskera CRM
Custom Lead Forms
Responsive Landing Pages
Conversion Funnels
Sales & Marketing Automation
Deal Management
Deskera CRM
Zoho CRM empowers a global network of over 250,000 businesses in 180 countries to convert more leads, engage with customers, and grow their revenue. Transform your business with the gold standard in customer relationship management software.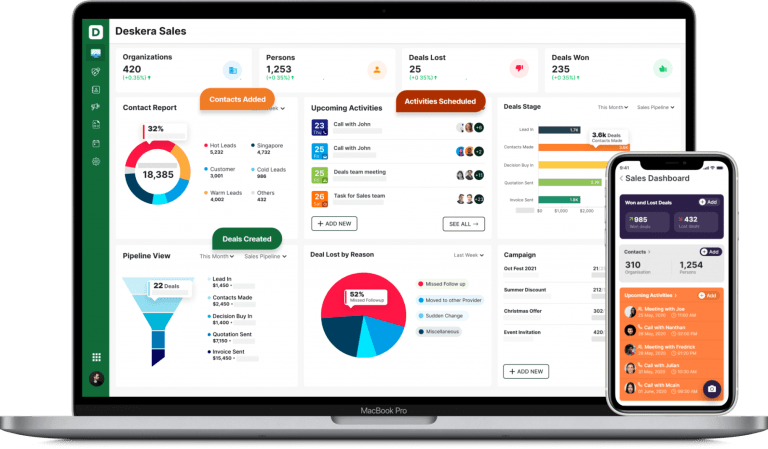 Automate sales, marketing, and support workflows
Manage both sales and support from one single platform. Generate leads by creating an email campaign and view performance with detailed analytics on open rates and click-through rates (CTR). Close deals and provide after-sales support.
Process Management
Does your sales team know what to do at each stage in your pipeline? With Blueprints, your sales team can find out the next move to make at any moment. Define your sales process for your whole team to follow.
Converse in real time with customers and prospects. Get notified when someone interacts with your brand—whether they're browsing your website, reading an email, or talking about your brand on social media.
Save more time with automation