Darwinbox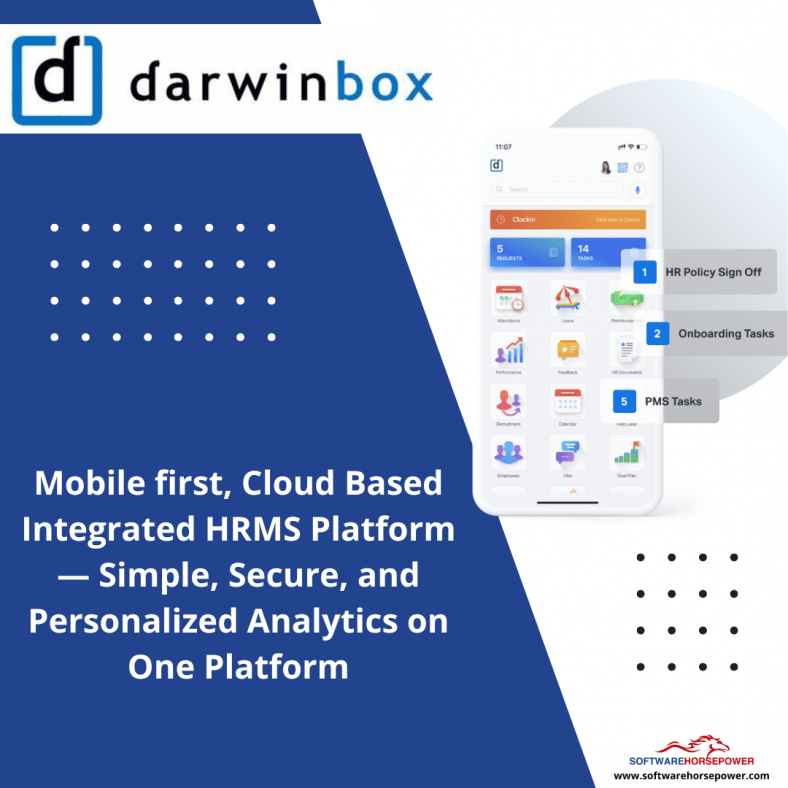 96% of Customers Recommend the Darwinbox experience to their peers
Core That Takes The Shape of Your Organisation
Get a robust nerve center that powers every other system in your HRMS so that you are empowered to do more for your people and the business.
Enterprise-Grade Foundation For An Ever-Evolving Organization
Your single source of truth – no matter how complex your org structure, aggregate key employee attributes, yet personalize policies across the org.
Your organization is unique. And so should be your Core. Mirror your org structure however complex and layered it may be.
Get clear audit trails for policies, granular permissions and custom approval flows to keep data secure, compliant and if needed, confidential.
Future-proof your organization with a flexible core that grows and adapts as your business evolves.
Configurable, Compliant And Secure
Rest easy with Darwinbox's highly secure and 100% compliant platform that comes with user-based access to controls and is highly adaptable to compliance changes with flexible workflows.
One control center, limitless possibilities
Model, visualize and configure for complex org structures coupled with out-of-the-box design that drastically improves setup time and brings in the agility to evolve.
Mirror your organization structure no matter how complex or unique with unlimited custom fields, out-of-the-box permission frameworks, and configurable user assignments for 'n' number of data types.
Plan complex org structures, major restructuring, M&A events or any other unforeseen changes with powerful visualizations to always stay a step ahead.
Become a pro at position, job or hybrid models of hiring, with extremely flexible position management that builds agility, drives budgetary efficiencies and manages risk.
Hassle-free handling of multiple countries, numerous local and global compliances, diverse employees, varied functions – all on one single instance.
Swift set-up. Complete control
Nothing is too big when it comes to employee data. No matter how big your organization, set up all your employee information and retrieve them on demand, without breaking a sweat!
Feeding, storing and retrieving large swathes of employee data can be a matter of minutes and few clicks with bulk actions (like multiple employee information, compensation details for multiple BUs)
Wield the power to configure what fields define the employee profile, where is it populated from, who sees what, when and where.
Not just manage but excel at mapping, visualizing and handling the dynamic and complex web of employee relationships that get formed over the lifecycle.
Data Access and Retrieval
Automatically extract any employee information from uploaded documents like PAN Card, Aadhar etc using OCR.
Help your employees help themselves. And fast
Empower your employees with tools and processes to access data on-the-go. From intelligent recommendations to usable insights, give them easy access to everything they need, on their palms.
Search for anything or anyone within the org from anywhere using the Universal Search Bar or by simply speaking to your mobile device. Now that's called easy accessibility!
Automatically extract any employee information from uploaded documents like PAN Card, Aadhar etc using OCR.
One super app to unite them all! Experience single click access to all modules and stay connected no matter where you are.
Bring the HRMS on the palm of every employee for easy, on-the-move accessibility to everything HR.
Unlock higher productivity and make the most of your people's time with an integrated and advanced time and attendance management system.
DIY platform that makes most of employees' time
With access to the time sheets, easy clock-ins from multiple sources and accessibility to request time off on mobile, empower your employees with tech that they'd love to use.
Great flexibility. Greater granularity
Streamline workforce scheduling with more granular control to configure the most complex of rules. Simplify and automate your critical processes and reduce payroll leakages.
Make The Biggest Cost The Smallest Of Worries
Simplify enterprise payroll complexities with a powerfully secure, accurate, automated and 100% compliant payroll system, without breaking a sweat!
Greater control and least hassle
Darwinbox's rule engine makes it easy to configure for complex org requirements. Complemented with out-of-the-box configurations, it drastically improves setup time and brings in agility to evolve.
DIY platform that saves valuable time
With a single source of truth and easy to use UI, employees can access all the relevant information pertaining to their compensation, even on mobile.
Actionable insights for strategizing better
When you can track better, you can act better. Empower your team with insightful and actionable analytics that can be vizualised through instant reports and graphs.
Rest-easy compliance management
Stay 100% compliant even with multi-state compliance laws and regulations. Save costs on penalties and get end-to-end returns management when you opt for payroll as a managed service.
Focus On Your People While We Focus On Your Payrol
Payroll processing can get time-consuming and complex, steering you away from business excellence. Let our in-house experts manage your payroll processing so you never have to worry about a thing!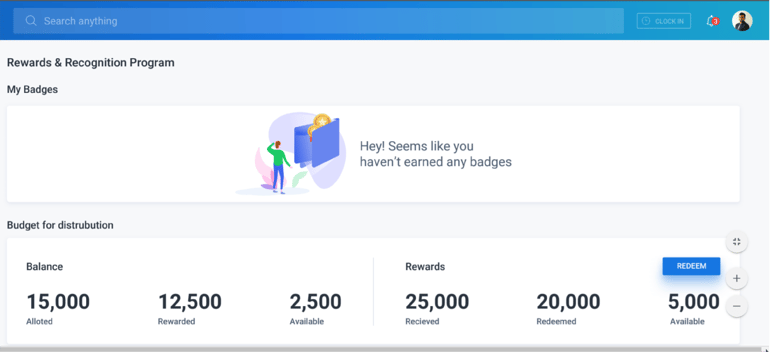 Show Up For Your Employees. Every Single Time
Provide exceptional support to your employees, wherever they are, whenever they need with an efficiently automated and advanced helpdesk system.
Set the rules. Then forget about it
Let the system take care of ticket assignment based on load, availability and other rules that you can pre-set.
Ace your SLAs. At all levels
For better tracking and more granular control, define SLAs for each category and subcategory levels based on TATs of first response and resolutions. 
Relationships that guarantee closure
Configure the rule such that the ticket gets automatically closed after a defined number of days of inaction.
Forms that conform to your needs
Create custom forms based on category and subcategory levels to collect relevant information from employees while raising queries.
Connect better, resolve faster
Enable one-on-one chat between employees and admin for updates, progress and closure.
Get fast diagnosis. Faster action
Identify what's working, how many tickets are resolved, check for any SLA breaches and more with a single view dashboard for quick diagnosis and action.