Brightcove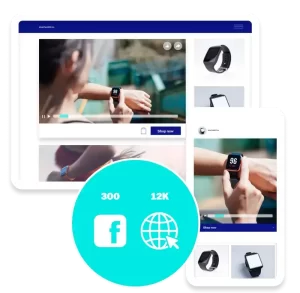 Engage your audiences
Sell more products
Monetize your content
BEST STREAMING TECHNOLOGY COMPANY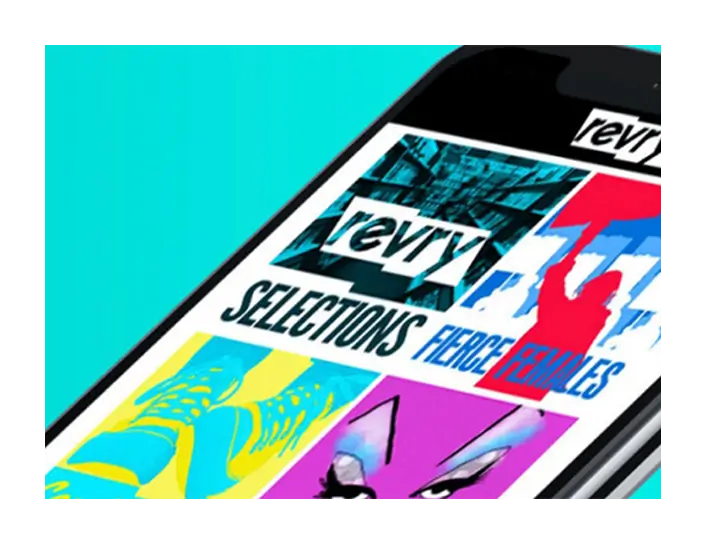 Recruiting and retaining talented staff, connecting your workforce, and fortifying your culture is easier when you stream.
In an increasingly crowded market, streaming cuts through the noise from conscious customer retention.
Creating compelling content takes time, money and effort, so it needs to drive sales.
Cutting through the noise to increase conversions and grow your brand is essential.
Make your marketing funnel work harder from top to bottom.
Streaming video is a powerful way to capture the attention of customers and prospects at every stage of the purchase journey. It's better than using other forms of marketing, like print or email, because it can be seen at any time and in any place. Brightcove Marketing Studio will help you use video more effectively for better outcomes.
Distribute your content widely and create data-driven marketing strategies to accelerate growth.
Increase leads and improve results using video-centric brand awareness campaigns, branded content, product demos, and more.
Integrate engagement features to deepen engagement and measure purchase intent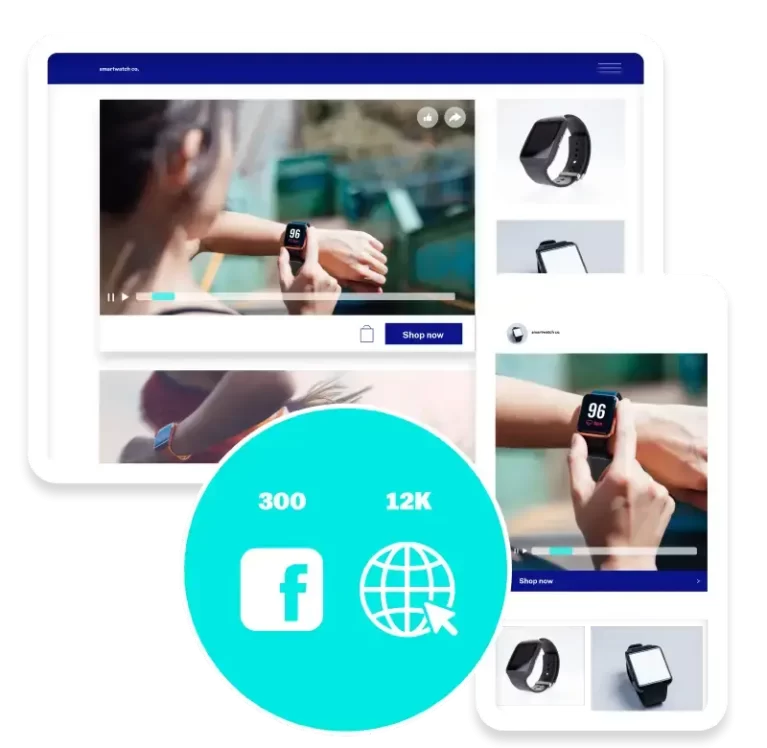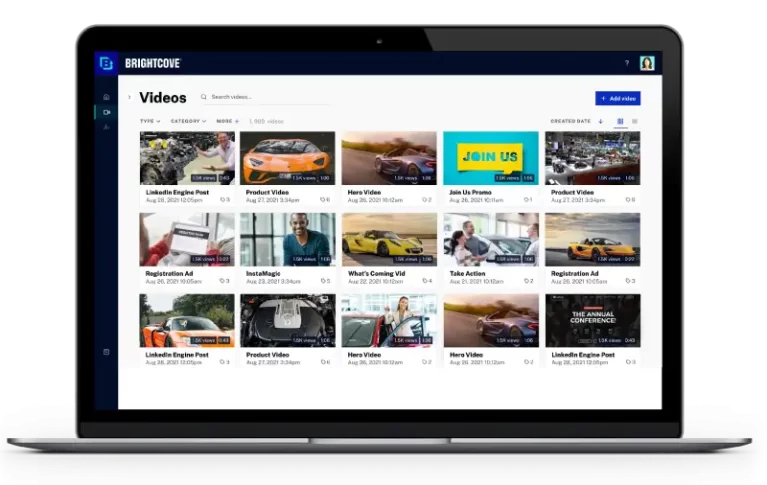 Streamline your streaming workflows.
Brightcove Marketing Studio makes it easy for every marketing role to get the most out of streaming. With an intuitive user interface, everyone from novices to experienced users can incorporate video into whichever channel they're responsible for.
Get your message to your audience faster with an intuitive workflow that encourages marketing teams to use video more
Scale across channels and platforms with key integrations that extend video capabilities

Easily centralize and manage your content so it can be organized, searched and accessed by anyone who needs it.
Your customers are on social media, so you need to be too.
Marketing video can be effectively delivered to social media platforms where audiences are already spending a great deal of their time. Brightcove Marketing Studio makes this easy by providing video to most popular social media platforms.
Extend your social media marketing with Hootsuite integration that pulls video directly from Marketing Studio.
Post directly to social channels in just a few clicks.
Extend the reach of streaming content to drive brand awareness, loyalty and engagement.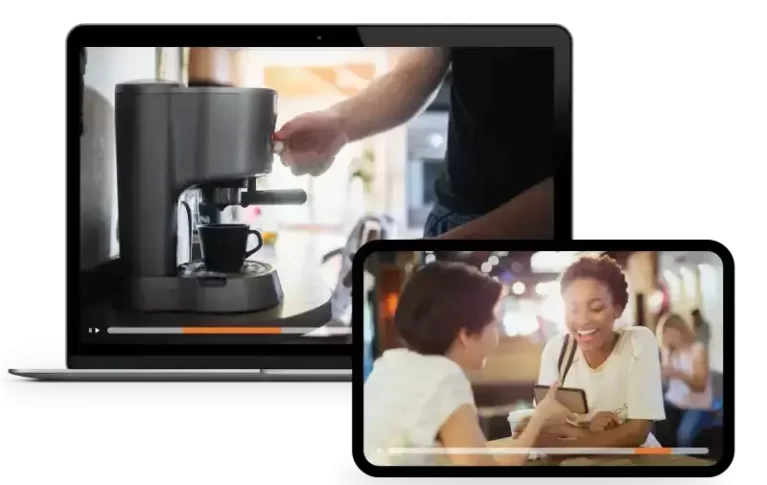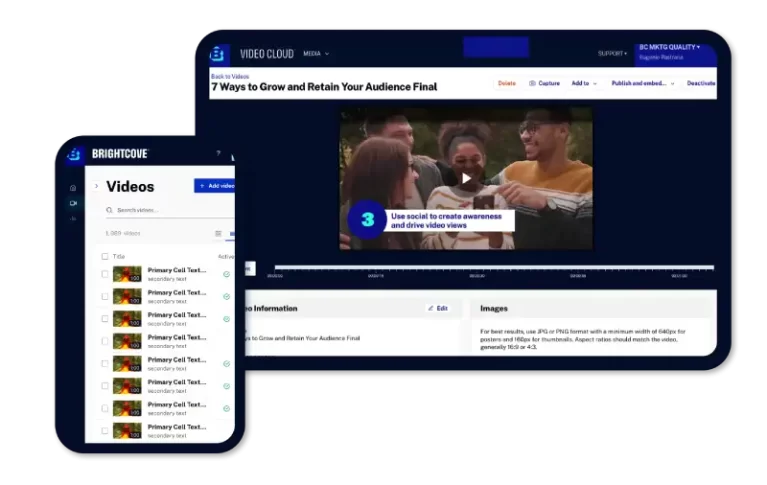 Create more impact with less effort
Brightcove Marketing Studio features integrations with all the leading martech platforms that let you extend the value of your being tech investments and continue to work within the tools you use every day.
Expand and extend the power of videotape with native and mate integrations for a flawless experience

Track

 streaming 

videotape

's 

impact

 on 

channel

 and 

deals

 through integrations with 

crucial

 marketing 

robotization

, DAM, and CRM 

platforms

View added up performance data to make better opinions and ameliorate marketing effectiveness
Engage your employees with internal comms video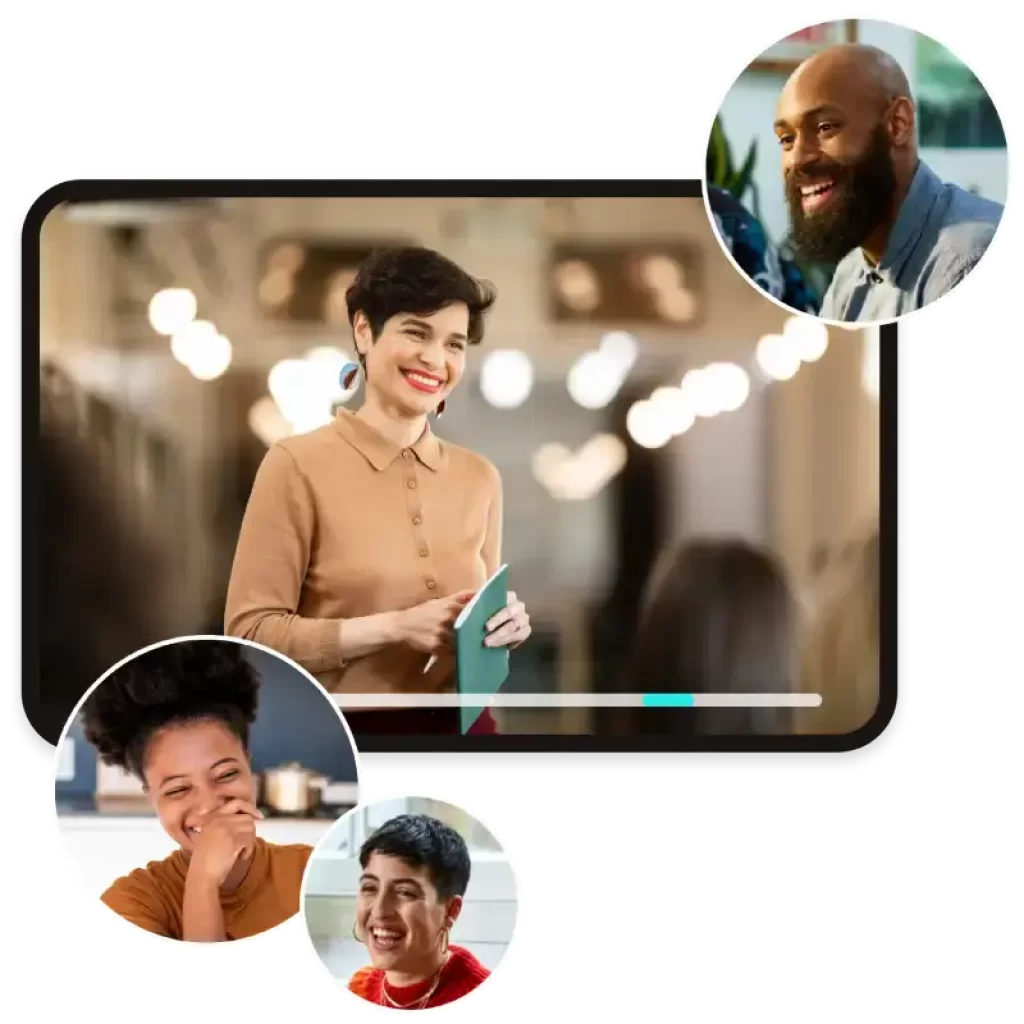 Create the culture you want
Using the emotional impact of videotape for internal dispatches lets you make a strong and connected commercial culture and partake it with all your services. Want the most over- to- date information about your company to be fluently accessible to every hand? videotape makes it be.
Deepen employee engagement.
Hybrid and remote work are currently to stay, but these new ways of working can allow workers to come disentangled. And disentangled workers are more likely to leave. Bridge the gap with internal comms videotape across channels and bias web runners, social media, newsletters and emails, live and on demand. Engage your workers wherever they're and they 're more likely to stay where they're with your company.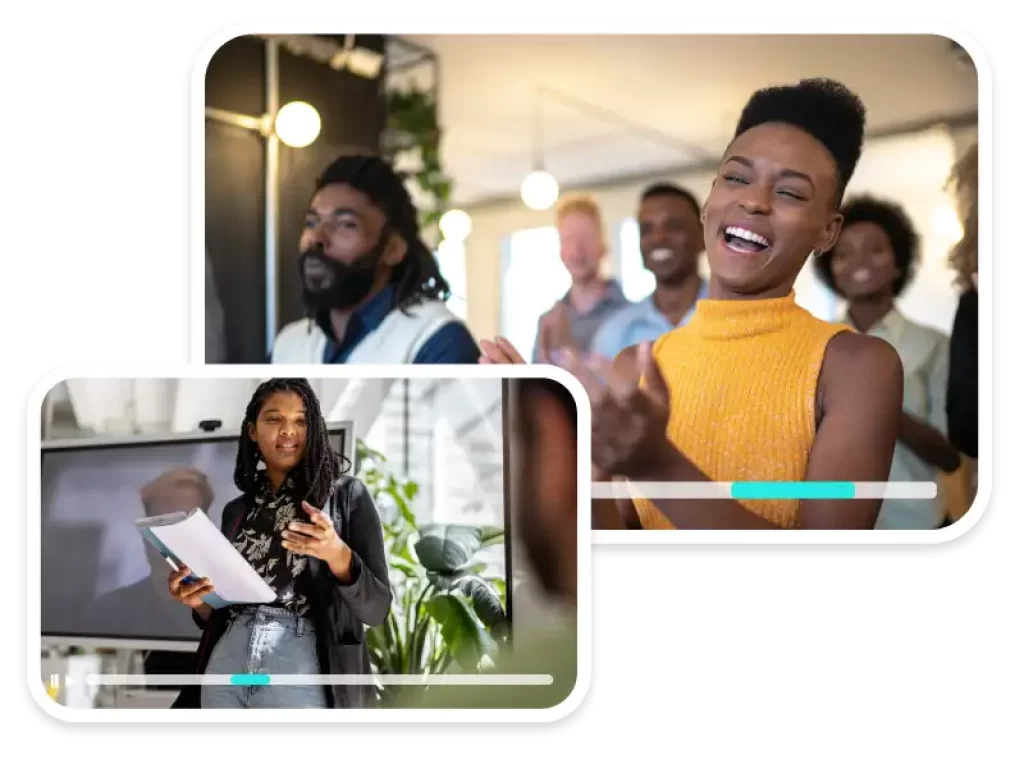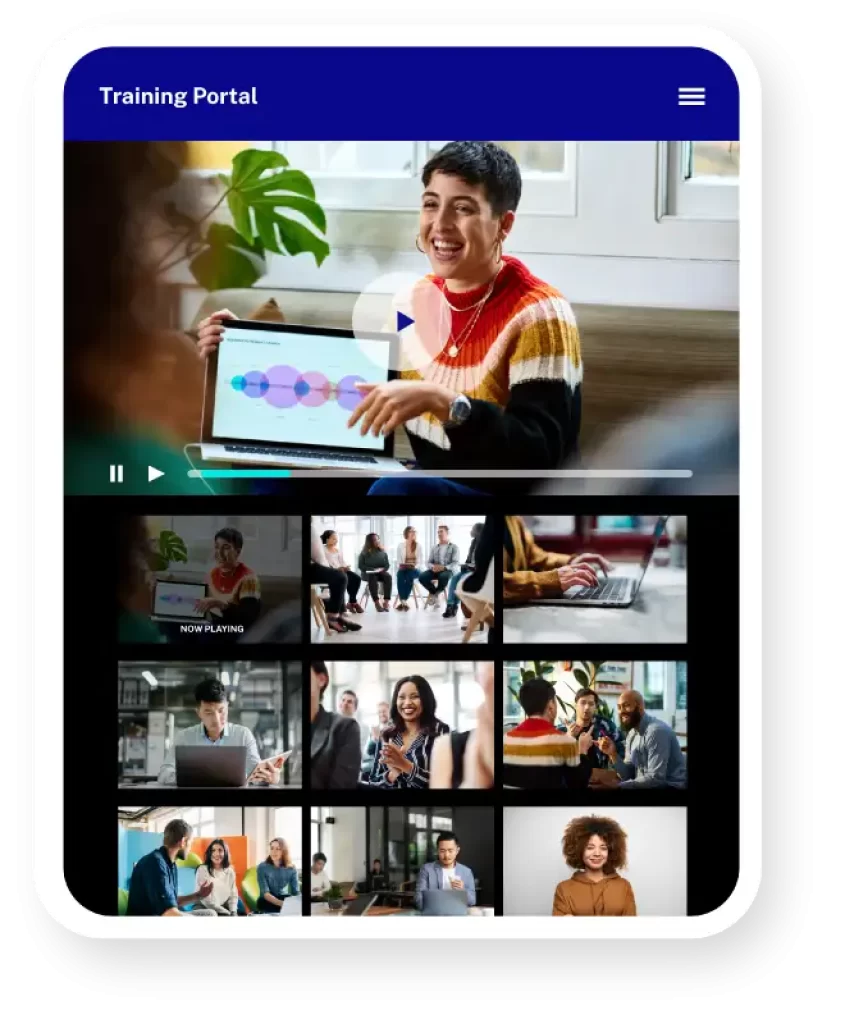 Level up your onboarding and training.
Using Videotape to train workers and onboard new hires makes it easier to retain important information and ensures everyone goes through the same process. From HR and Deals Enablement to client Success, if you have essential knowledge to partake, videotape gets observers ' attention.
A complete enterprise video solution.
Produce dynamic videotape gests with our Enterprise Video Suite. Centralized content operation, gemstone-solid security, integrations for added capabilities, and practicable intelligence will take your internal dispatches to a whole new position.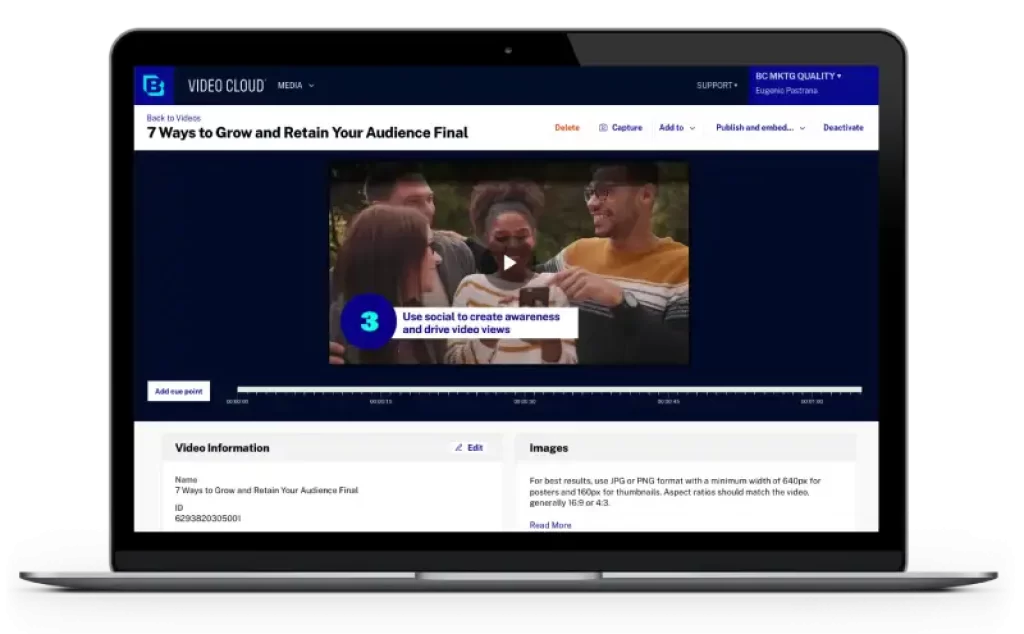 GROW YOUR AUDIENCE. GROW YOUR BUSINESS. AND GROW YOUR REVENUE OPPORTUNITIES.
Monetization that's right for your content.
Every content roster has an ideal monetization model grounded on its capability to draw an followership. Media Studio has every option you need covered.
Advertising
Subscription
Hybrid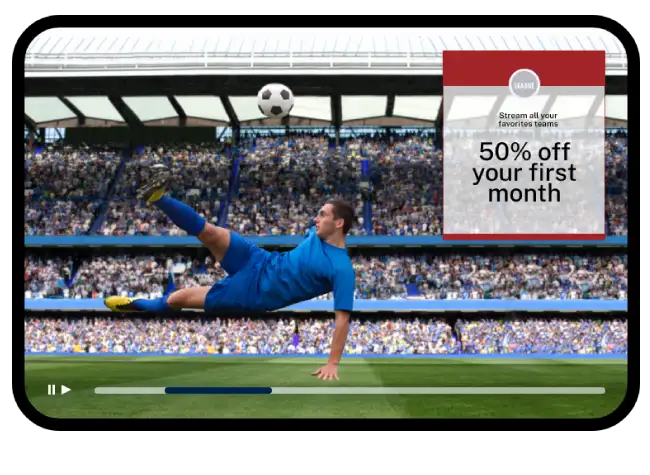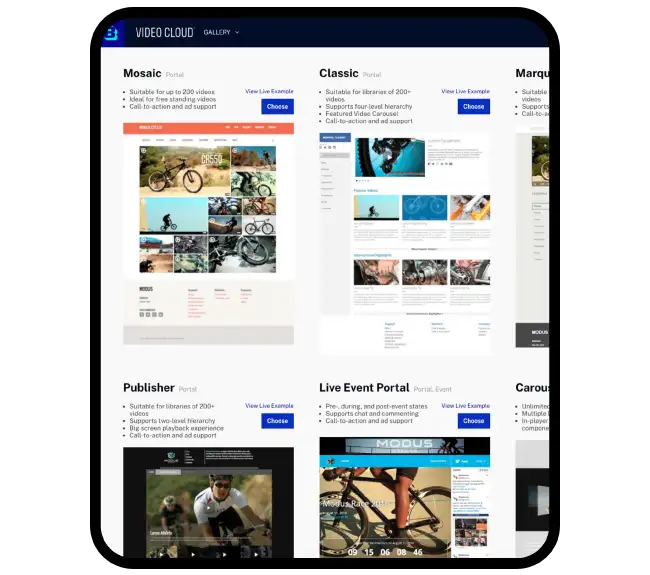 Reach and engage the globe.
Reaching and retaining observers around the world is decreasingly competitive. Break through the noise and get the attention of your followership so you 'll not only strengthen your brand but enjoy further profit openings as well.
Grow your followership by fluently publishing promotional vids to crucial social networks and content descriptions to universal hunt machines
Curate programs and series for easy discovery through our expansive metadata operation.
Influence multilingual capabilities and captioning options for lesser availability
Create efficient workflows for beautiful video
Transfigure your fractured online videotape process into a easily running end- to- end, OTT streaming machine that powers your media business. 
Keep up with ever- evolving followership prospects by publishing videotape snappily and efficiently across the broadest range of train formats and platforms
Tap into an extended suite of live event and direct channel streaming capabilities to reach new cult in entirely new ways
Allow anyone anywhere to play your content on any device, including cybersurfer- grounded PC and mobile playback via Video Player 7 and native apps for smartphones, tablets, and connected TVs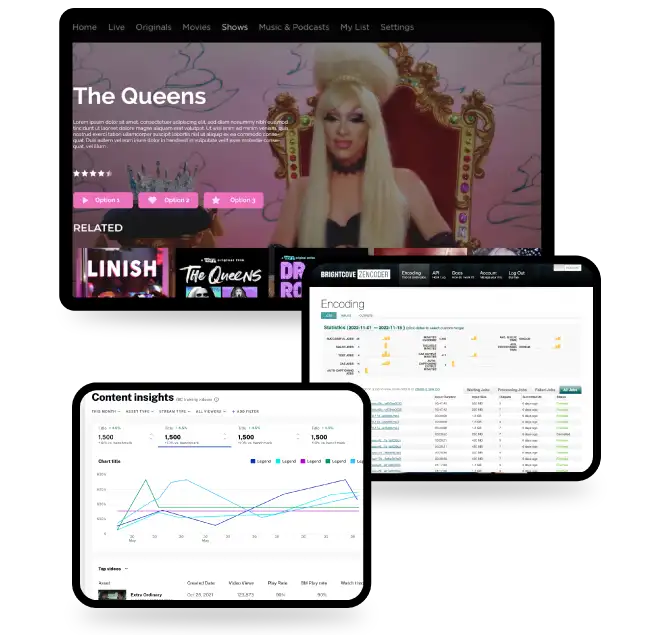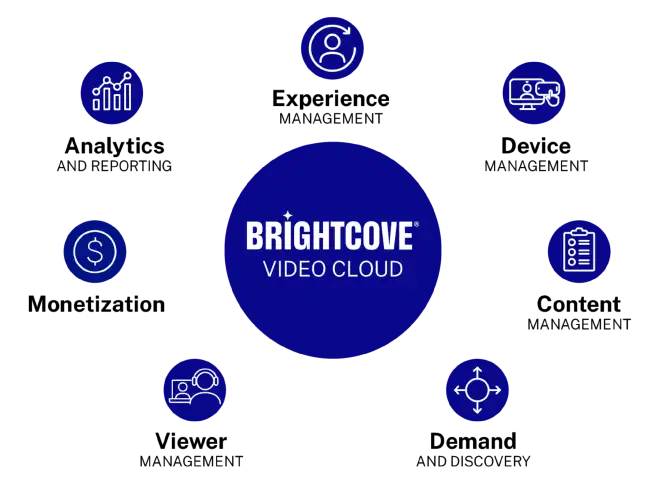 Built on Video Cloud, the world's most trusted streaming platform
Let your brigades concentrate on developing content and growing your followership, not fussing about tech. Securely and fluently scale media operations on Brightcove's proven and dependable videotape pall platform. Brightcove offers you
A grim focus on invention as substantiated by our Technology and Engineering Emmy  Award- winning features and dozens of patents
Global scale to reach your followership, whatever the size — videotape pall aqueducts live events around the world that reach millions of concurrent observers
The security to cover your content, aqueducts, and gests , with features that range from bystander authentication to sluice encryption and DRM