Uplead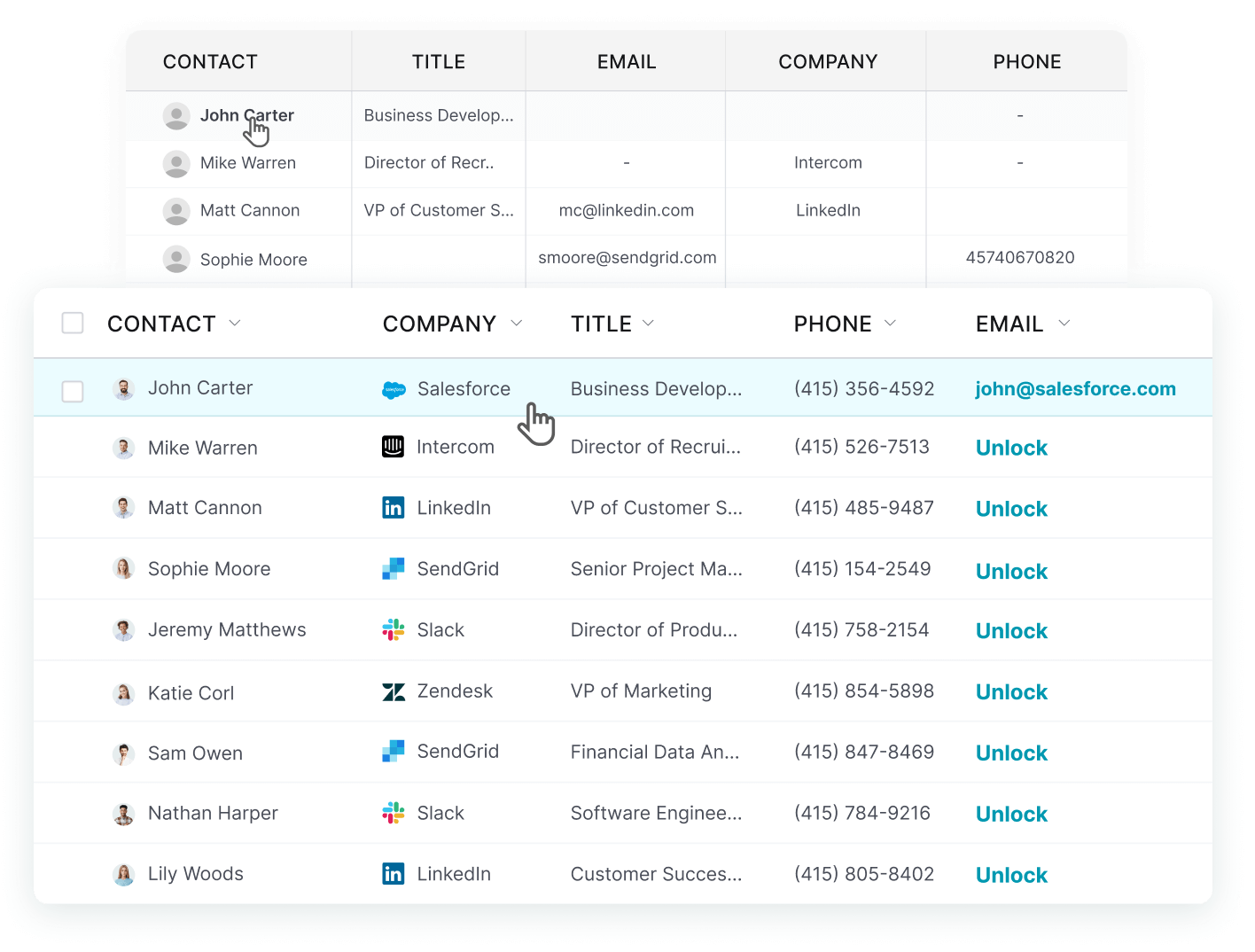 Uplead Software – Sales Software
B2B Prospecting with 95% Data Accuracy
Build prospecting lists free from dodgy data, bad-fit buyers and low-qualified leads.
UpLead Digs for Gold So You Don't Have To
Scraping millions of contacts and selling access to a database with no regards for accuracy is easy.
Helping you build a clean prospecting list that you can plug into your sales tools and generate new leads from, right away? That's hard.
Data accuracy is our #1 priority at UpLead. That's why we are the only prospecting company to offer a 95% or higher accuracy guarantee.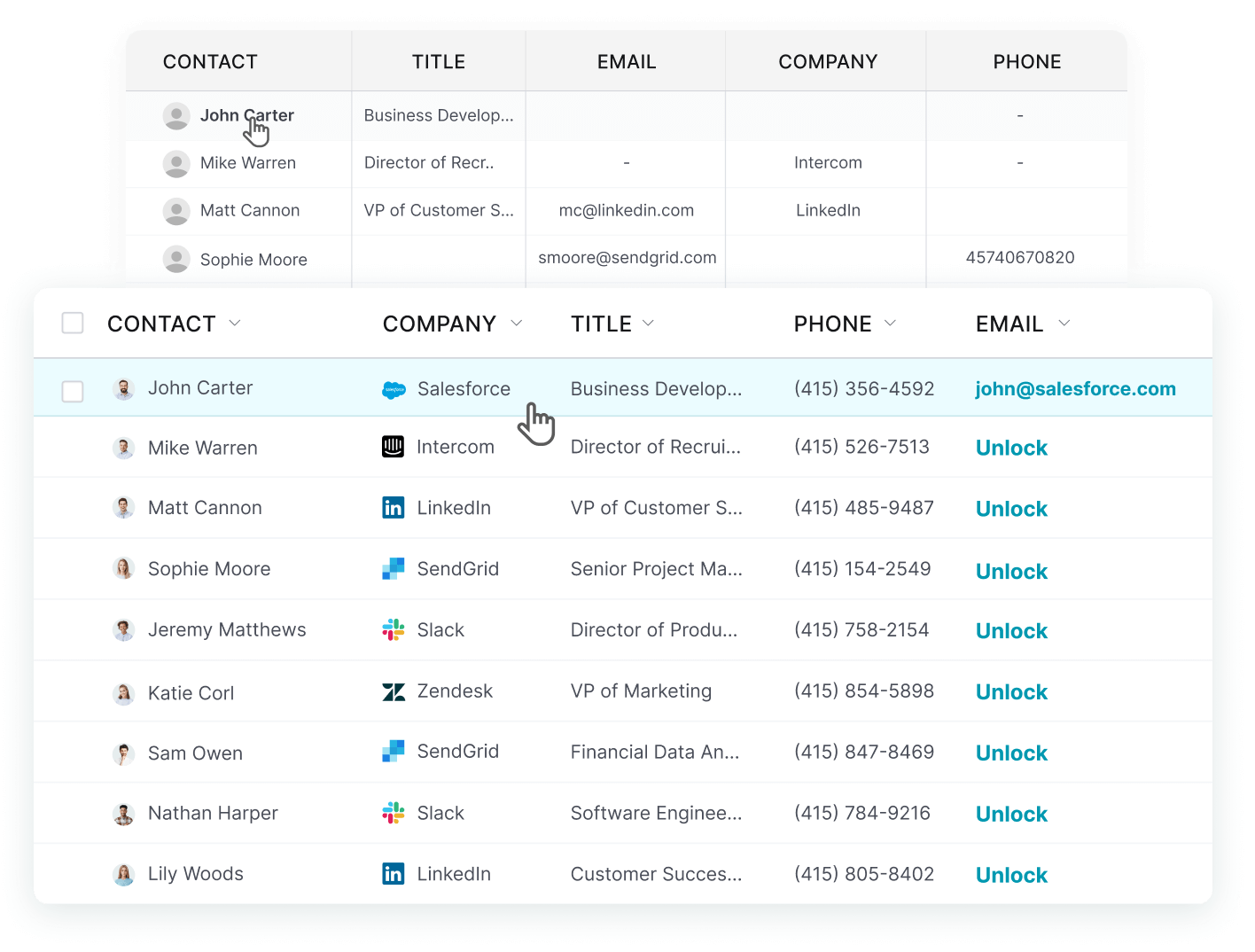 Find Your Top Prospects' Accurate Contact Data
When you arm sales with data that doesn't bounce, there's always new deals coming through the pipeline.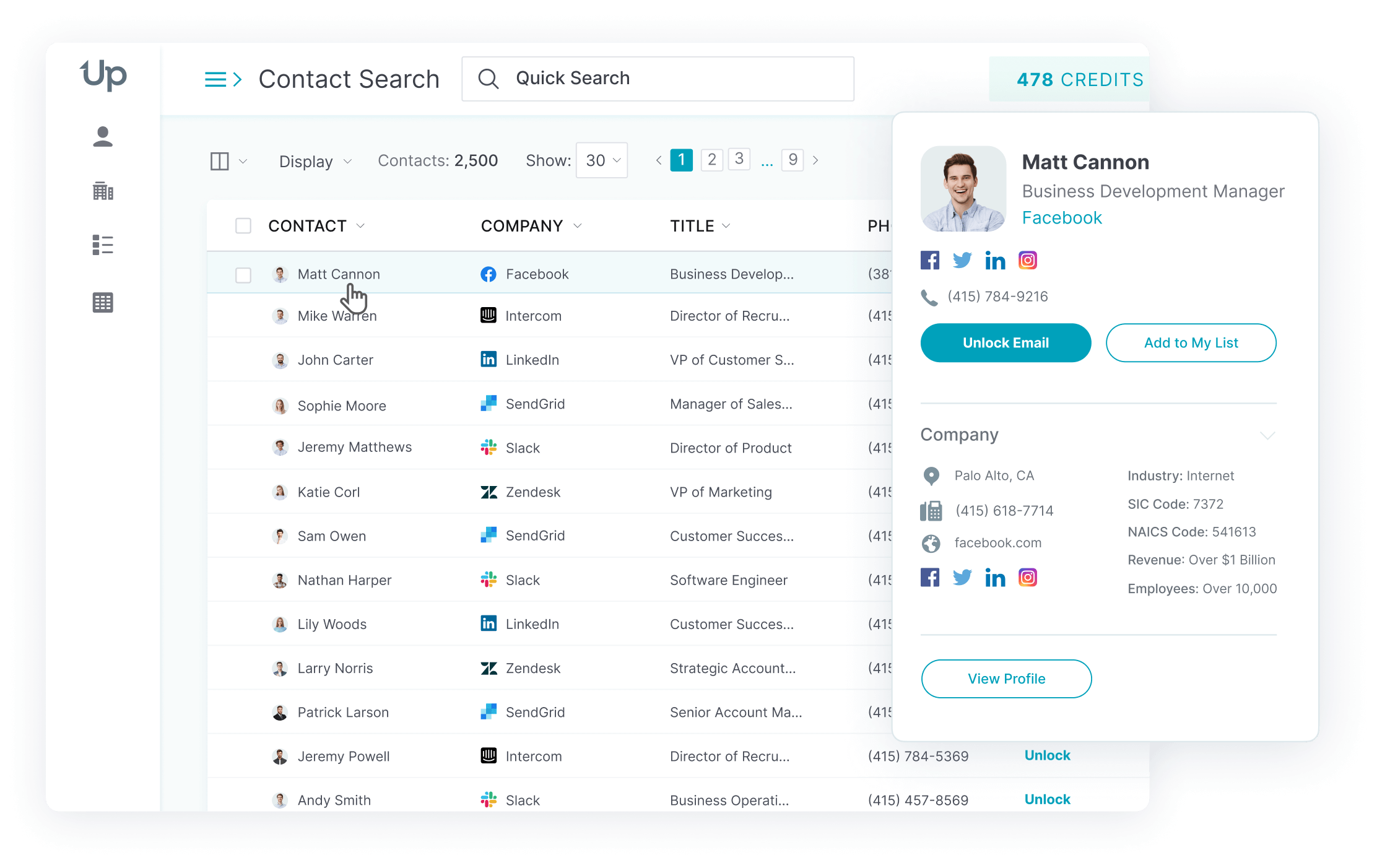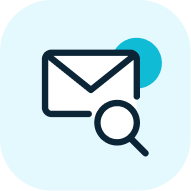 Find the right leads for you
Use +50 search filters to uncover contacts and companies that match your buyer profile.
Get their most important info
Grab your contact's email and phone number. See what technology they use, and use that as a starting point in your conversation.
Verify their data in real time
UpLead's real-time email verification ensures you are always connecting with real, qualified leads.
Get mobile & direct dial phone numbers for prospects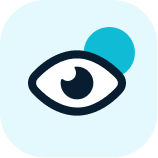 Find customers who are actively looking to buy your solution. Identify and engage buyers who are intending to purchase, before your competitors do.
Tools to Get You in Front of Your Ideal Buyers
Choose from +50 search filters to find qualified leads in real-time.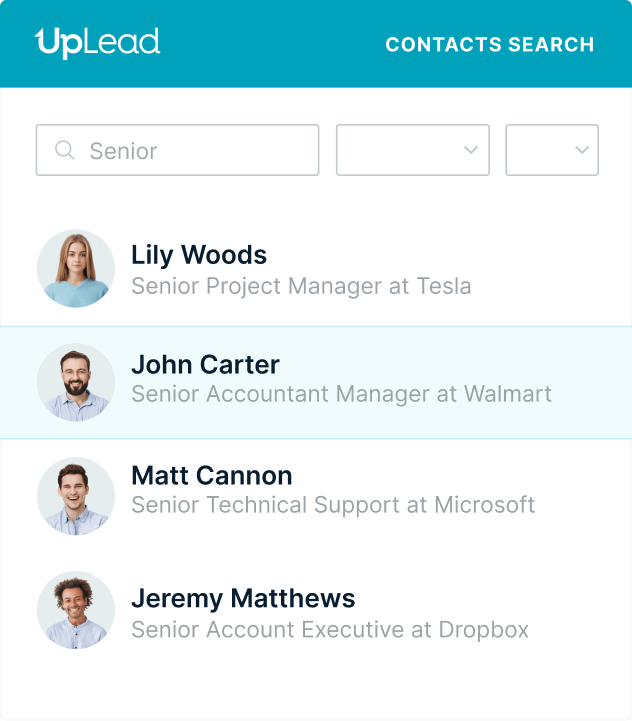 Anytime you export leads, we verify their emails for guaranteed accuracy.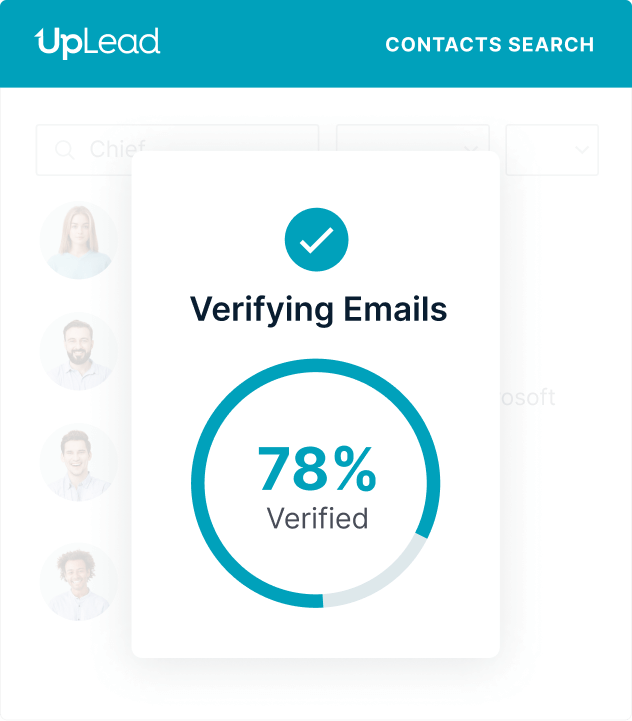 Get ready-to-buy prospects actively looking for your solution.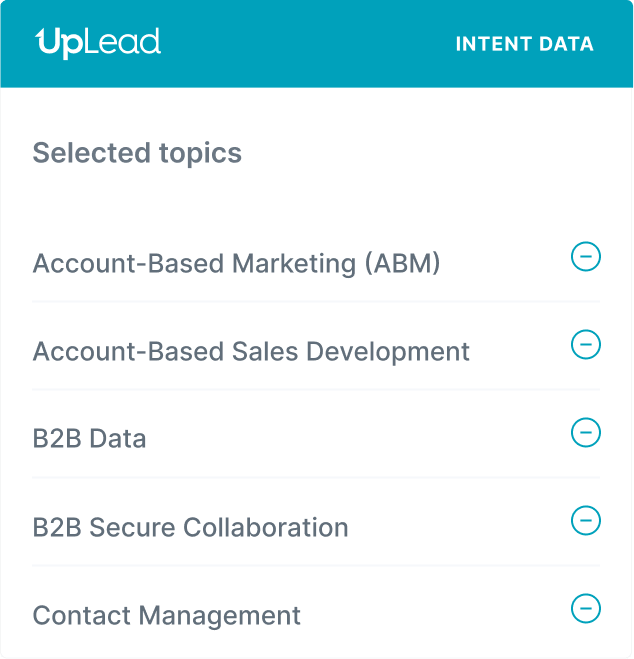 Find 40+ data points for thousands of leads at once, then export to your CRM.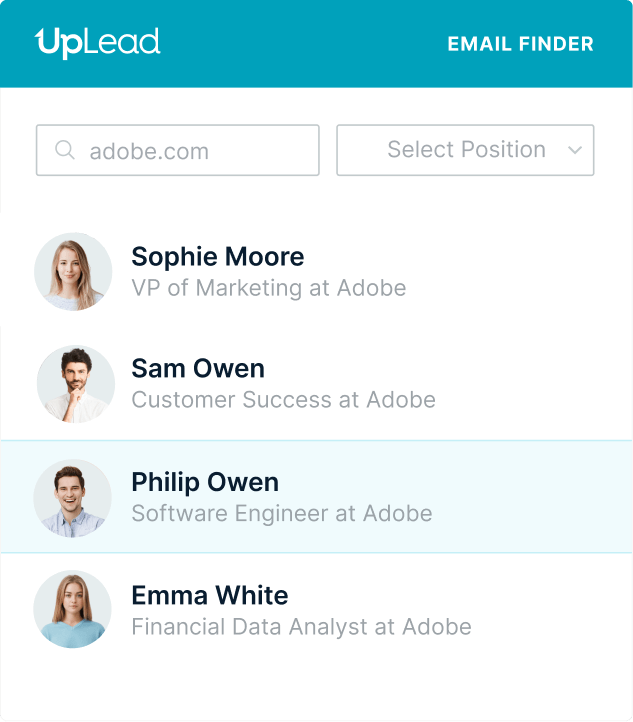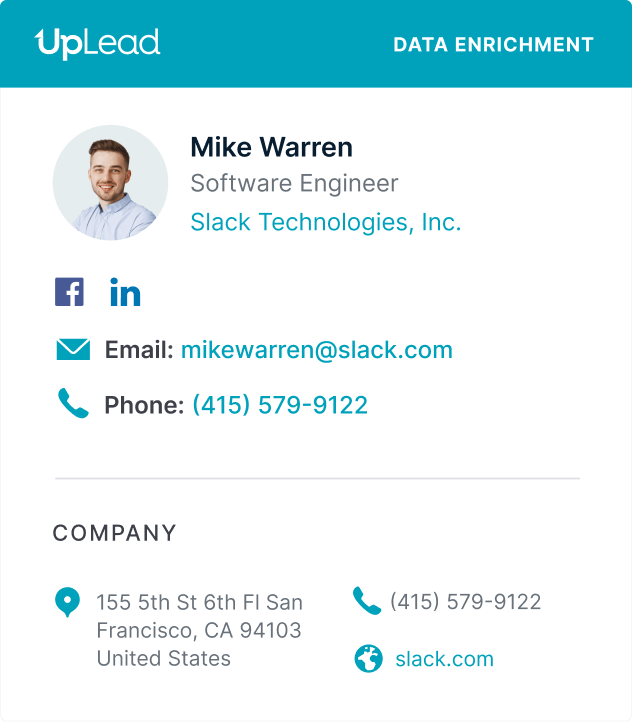 What Is Account-Based Marketing? Focus Your Sales On Specific, High-Value Accounts
In a nutshell, Account Based Marketing (ABM) is a marketing tactic that flips the traditional sales funnel on its head. With ABM, B2B marketers don't reach out to a wide audience, convert a small segment of that audience as leads, and then move these leads down a funnel. Instead, they start by identifying key accounts they want to target, and move backwards from there.
The way we look at it, ABM is a strategic way of taking your personalization efforts to the next level. You're already segmenting your email list, and crafting personalized email campaigns that are targeted to your different buckets of leads. Why not take it a step further, and deal with each account on an individual basis?
Account Based Marketing vs Account Based Selling vs Account Based Prospecting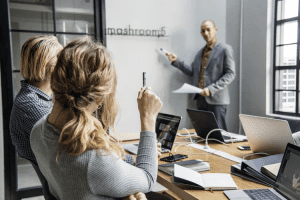 What's the difference between Account Based Marketing, Account Based Selling, and Account Based Prospecting? The first two terms are essentially the same thing; that's the act of first identifying key accounts, then attempting to sell to them using a 100% personalized pitch. Account Based Prospecting, on the other hand, simply deals with the first step of the process. Finally, there's also the term "Key Account Marketing"; this is less widely used, but it refers to the same thing as ABM.
Key Benefits of Account Based Marketing
Companies who use ABM strategies tend to enjoy shorter sales cycles and find it easier to retain their customers. They're also able to align their marketing and sales teams more effectively, and stand out from their competitors. Read on to find out more!
Statistics show that the average B2B purchase requires 5.4 people to formally sign off. Assuming you're doing things the old-school way (and marketing to a single lead), this means you'll have to grapple with a long-drawn-out sales cycle.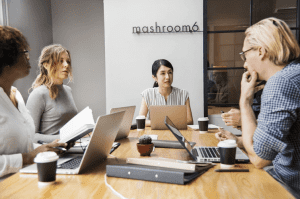 Think about it: after you get into the good books of your lead, they'll rope their colleagues into the picture, and you have to jump through the hoops again. Once you convince these other people, you might then need to speak to the CFO or the Finance team, and that complicates and prolongs the process yet again.
Luckily, there's an easier way to do this. Simply switch to ABM, where you're targeting accounts instead of individual leads. This way, you start by addressing all the decision makers together. This helps you shorten your sales cycle, and streamline the sales process.
Keep marketing and sales teams aligned
In most companies, marketing and sales teams aren't on the same page. At best, the two teams might work as separate entities; at worst, they might be at loggerheads, and constantly try to undermine each other. As you might imagine, this breeds unproductivity and inefficiency.
That said, switching to an ABM approach can help marketing and sales teams bridge the gap. More specifically, studies show that 91% of ABM marketers say that they are either "tightly" or "somewhat or moderately" aligned with their sales colleagues.
How does ABM help marketing and sales teams to see eye to eye? Since ABM puts the customer at the forefront, it forces your employees to come together to define and agree upon the ideal customer profile. With ABM, you're targeting accounts who have been prequalified and determined to be a good fit. This eliminates the possibility of the sales team coming back to marketing, with the grouse that the leads they've been fed aren't high-quality.
Stand out from competitors
Most marketers rely on lead magnets and other forms of content to reach out to potential customers. This strategy might have been particularly effective five to 10 years back, when not many companies were investing in valuable, insightful content. But today, the benchmark is drastically higher, and pretty much every B2B company is creating great content. Bearing this in mind, it'll be hard to entice potential customers with a standard eBook or whitepaper.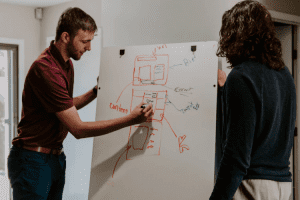 That's where ABM comes in. With ABM, you're not creating a few generic lead magnets and hoping that your target audience will bite — instead, you're coming up with a content strategy or pitch that's customized and personalized for each account. By taking this approach, you can ensure that your offer is highly relevant, and that you target your leads' pain points in a laser-focused way. This makes it easier for you to stand out from the crowd, and capture your customer's attention and interest.
B2B List Building: How to Generate Your Contact and Sales Leads Database
B2B list building, in a nutshell, involves creating a list of contacts whom you can reach out to and nurture as leads. If you're wondering what the differences between B2B prospecting lists, B2B prospect lists, and B2B marketing lists are, the answer is that they're exactly the same. The terms are 100% interchangeable, and you can use whichever one works for you!
Now, the goal with B2B list building is to create a list that's highly accurate and targeted. You don't want to spend weeks or even months emailing a lead on your list, only to realize that this person isn't a good fit for your product, or worse — that they're no longer working at the company. Read on to learn more about the best strategies to effectively build a B2B list.
How to build your B2B list (the manual way)
For those who are new to B2B list building, here's a 4-step guide that will walk you through the process.
Step 1: Determine who your ideal customer is
Before you even start building your list, you'll want to determine who your ideal customer is. This ensures that you only spend your time talking to leads who do have a genuine need for your product/service, and are more likely to convert.
Identify the companies and decision makers you want to target
Now that you know who's likely to convert to a paying customer, and what type of company they're likely to work in, make a list of companies which fit the bill. Once that's done, hone in on the departments and decision makers whom you want to get in touch with.
Comb the web for your leads' contact details
We're not going to lie — the research process can be pretty gruelling. Here, you're essentially cyber-stalking your leads; you'll want to check out their social media profiles, look at their company's website, read interviews and profiles that they've done, and look at the press releases they've distributed to dig out their contact information.
Using UpLead to streamline your B2B list building
In a nutshell, UpLead is a tool that takes all the guesswork out of B2B list building. Here's how it works: log into UpLead's dashboard, and you'll get access to our database of over 85 million contacts in 200+ countries worldwide. Using this database, you can build targeted lists of contacts and companies using over 50 different criteria, including job title, industry, location, job function, and more.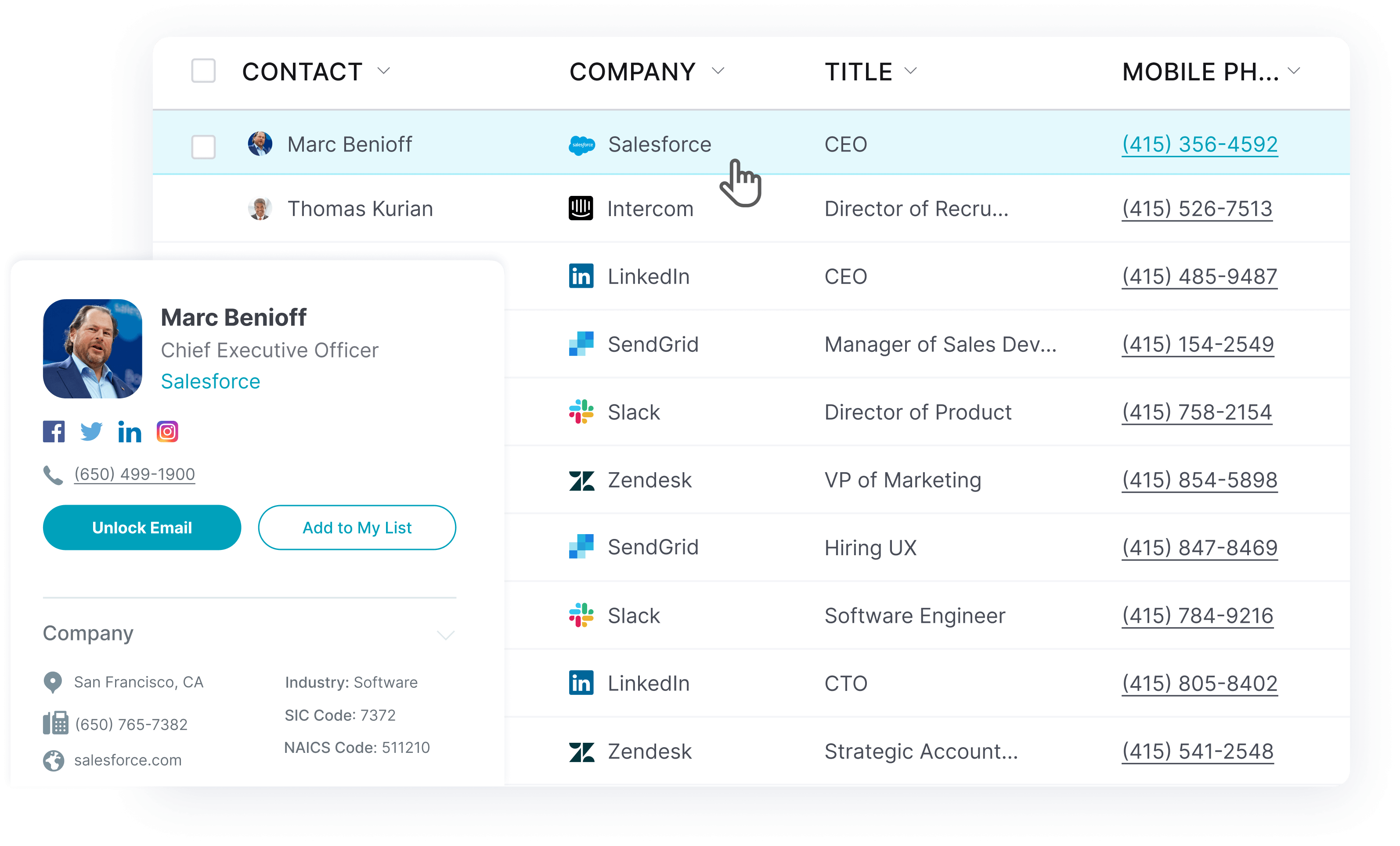 Step 1: Sign up for a free UpLead trial
Access UpLead's website, and click on the "Free trial" button at the top right hand corner.Input your name, work email, password, and company name, and look out for UpLead's confirmation email that you'll receive in your inbox.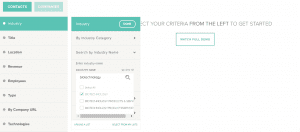 Step 2: Input your search criteria using the left-hand panel
Once you're through to UpLead's dashboard, it's time to start on your first search.
Using the left-hand panel, input your first search criteria. Say we're looking for leads in the Biotech industry, for example. After navigating to "Industry" and "Search by Industry Name", we'd key in the search term "Biotechnology", and click the relevant option from the drop-down list.

Step 3: Refine search criteria
After specifying that we're looking for leads in the biotech industry, we'd be left with 157,804 potential leads. It's a good start, but we're nowhere near done.From here, we'd go on to filter the list based on other requirements such as job title, company location, company revenue, and more. Check it out: after refining the search criteria, we'll successfully whittle down the list to just 44 leads…

Step 4: Organize your list of leads
Now that we've got our list of leads, the next step is to organize it in a way that makes sense to us. First, click on "Edit columns" to choose what criteria is displayed on the dashboard.On top of that, you can also click on "Display" to edit the number of contacts that are displayed per company. This is set to "All available contacts" by default, but you can change it to however many contacts you'd like.

Step 5: Decide which leads to get in touch with
To learn more about each lead, click on the lead's name. This will bring you to a page with information on the lead's job title and company; if you scroll down, you'll see a list of other contacts working within the same company.

Step 6: Unlock lead information
Where do you go from here? If you'd like to reach out to your lead via phone, then your job is done — simply note down their phone number, and get in touch. If you want to email them, however, then you'll have to "unlock" their email address using a single credit. You can do so by clicking on the "Unlock" button:
Verified Email Database: Use Email Verification to Improve your Campaigns
When it comes to email marketing, plenty of marketers and business owners obsess over A/B testing and optimizing their emails. This is important, but before you even get to testing and optimizing your emails, the first step is to make sure you're sending these emails out to a verified email database. If you're not using verified email lists, then it doesn't matter how much you A/B test your campaigns — it'll be hard for you to achieve the results that you want.
Verified email databases vs non-verified databases
Not all business owners realize this, but in the context of list building, more is not more. It's preferable to have a email database of, say, 100 verified and up-to-date contacts, as opposed to a non-verified email database of 500 contacts.
Why is this the case? Well, when your list is accurate and up-to-date, this helps you avoid deliverability problems, and reduces the likelihood that you'll get into trouble with your email service provider. You might also end up paying less for your email marketing plan. Read on to find out more!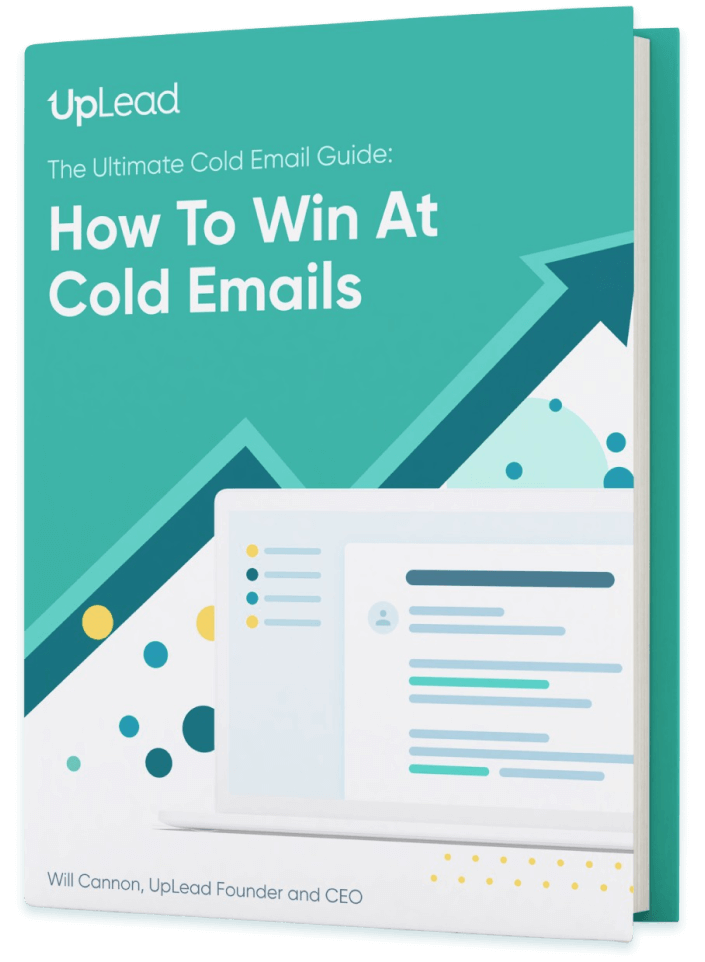 Download our free eBook full of valuable insights and take your cold emailing strategy to the next level.
I agree to receive emails from UpLead, and can unsubscribe at any time.
Benefits of using a verified email database
Being selective with your subscribers and ensuring that you only have verified emails on your list builds a good foundation for your email marketing strategy. Here are the 3 benefits of using a verified email database: