Sender
Sender software | Email Marketing Platform
High email deliverability
Smart automations
Dedicated to your success
Templates that look great
Send. Analyze. Improve.
Build the bridge between your email lists and revenue
Sender empowers you to quickly and easily keep in touch with your customers and grow your business – while spending much less.
Easily create beautiful email newsletters
Sender lets you create and send beautiful, branded emails. Choose from our library of professionally designed templates or build your own unique design in minutes with no coding required.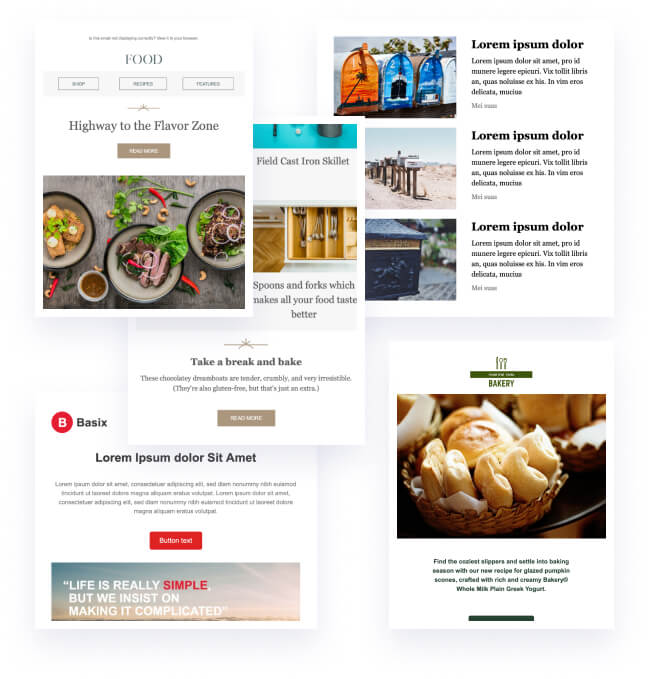 Simply drag and drop email blocks where you want them. Now everyone can create newsletters like a pro.
Choose from one of our pre-made templates or use building blocks to create your own unique email.
You'll never have to worry about your email being broken or not readable on different devices, browsers and email clients.
If you need to code a completely custom email template, it's a breeze to do that with our HTML editor.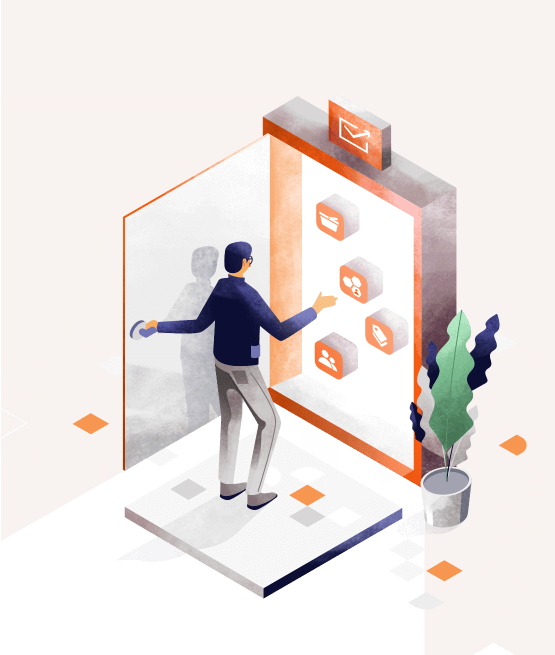 The perfect email tool for eCommerce
Sender provides you with all the tools your store needs to drive more sales. Now you can do enterprise-level ecommerce marketing, without the complexity or the high price tag.
Increase revenue with automated abandoned cart emails.
Pinpoint the right subscribers with segmentation.
Easily add products to your newsletter with Product Wizard.
Quickly grow your audience with beautiful pop-ups and forms.
Easy integration with the tools you use for your business
Sender instantly integrates with leading content management systems, CRMs and ecommerce platforms, including WordPress, PrestaShop, WooCommerce, Shopify, and more.
Everything you need for effective email marketing
Powerful features to grow your subscriber base and create long-lasting relationships.
High email deliverability
We fully own our infrastructure and constantly monitor to ensure great email deliverability for our users.
Drag, drop, and reach your customers at the perfect moment, with the perfect content. Yes, it's that easy.
Dedicated to your success
We are not just a tool. Contact our support team any time and we will get back to you with all the answers you need.
Templates that look great
Choose from our library or build your own – superb looking templates are just a click away, no coding required.
It's personal, not just business
Personalize your messages and enjoy an increase in engagement, revenue and customer lifetime value.
Every list is unique. Use our advanced analytics tools to find out what works best for your business.
With Sender, it's easy. Whether you're just starting out, or an already growing business - we've got you covered.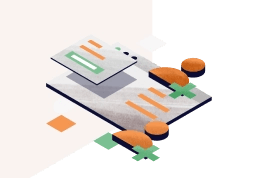 SENDER includes a lot of features to help you grow a healthy and active subscriber list.
Compose stunning newsletters in a heartbeat
Our easy to understand drag&drop editor allows you to add and edit newsletter content with zero HTML knowledge.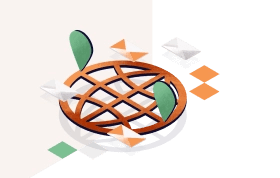 Leave email delivery to us
We have created advanced email delivery infrastructure to make sure that your newsletters will reach their subscribers.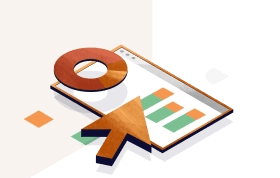 Analyze and boost your campaign results
SENDER provides you with advanced email analytics features which allow you to accurately measure and improve your email campaigns.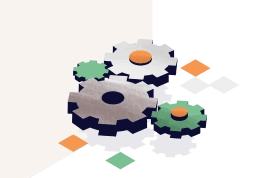 Easily integrate with your other tools
We have created plugins for the most popular content management systems (CMS), such as WordPress, WooCommerce, PrestaShop and more. The list is growing all the time.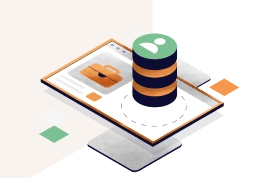 RESTful API for developers
Easily connect SENDER with your website, webshop or any other system, and all subscriber data will be synchronised automatically.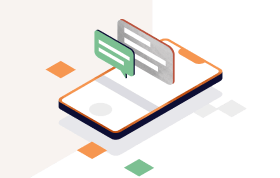 Get the best of two worlds. Combine SMS with your email marketing campaign and achieve exceptional results.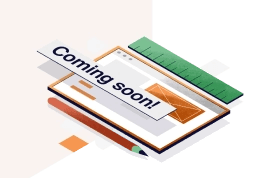 Build converting landing pages
Effortlessly create attractive landing pages that compel visitors to subscribe and join your audience.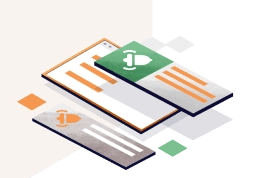 Push notifications are the little square-shaped messages that appear on the bottom-right corner of the screen.
Let Sender do the work for you
Get in touch with your subscribers at the perfect moment
Create sophisticated workflows, sit back and watch
The best way to save time and increase your revenue is to automate your email marketing with the right software.
You can make all of your contacts feel like they're being addressed individually, create workflow programs that are triggered by certain events and set up automatic messages so you don't have to spend time on repetitive tasks.
Send triggered emails to inform your prospects about their subscription. Wisely use the opportunity to create a lasting first impression of your brand.
Maintain open lines of communication with your subscribers by sending pre-written messages over time
If you're still not reaping the benefits of abandoned cart emails – you're missing out. Stop leaving money on the table by jogging the memory of your visitors.
A simple and effective example of triggered email. Pick out of multiple predefined scenarios without a hustle.
Stay connected to subscribers that aren't yet ready to buy. Give your subscribers the chance to get to know you and your brand.
Send an automated "thank you" email after a purchase. Ask for feedback or offer a discount for future purchases.
Even more amazing features
Drag & Drop Design Builder
You don't have to be a designer to create great looking emails. Start your campaign with one of our beautifully crafted templates, or unleash your creative side and easily build one yourself.
Stay ahead of your competition by analyzing email campaigns with smart and easy-to-read analytics & insights. Comprehensive reports provide you with all the data you need to improve future campaign performance.
Advanced Subscriber Management
Delve into the data about your customers, build targeted segments and send hyper-relevant emails tailored to their personal interests. It is easy to do that with Sender, so give it a try – it can greatly increase your sales and long-term customer loyalty.
Powerful Text Messaging Service for Your Business
Cut through the noisy marketing channels with text messages and enjoy strong returns. Sign-up and get started in just a few minutes. Get free SMS credits with Professional and Enterprise plans.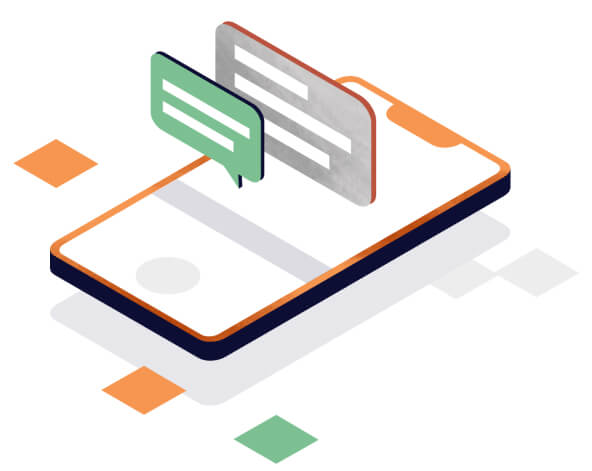 All in One Marketing Service for Every Text Messaging Need
With Sender, text messaging feels as natural as it can be. Short, crisp communication provides businesses with a direct channel to their subscribers. Don't miss out on astonishing 98% open rates and unusually high conversions – start today.
Every Email & SMS Campaign From One Easy-to-Use Dashboard
Our service allows you effortlessly build, run, monitor, and optimize high converting Email & SMS sequences with 100% automation without needing to switch between apps consistently.
Personalized Text Messages
Effortlessly manage customers data and send personalized text campaigns in bulk and connect with customers instantly.
Toll-free Number Included
Each account gets a complimentary toll-free mobile number for texting messaging and completely painless setup.
Use omnichannel strategies to reach engagement rates never seen before.
User-friendly List Building Tools
Gather customers information with our easy-to-use signup forms and pop-ups and grow your audience instantly.
Target messages with surgical precision through our extensive segmentation.
Send time-sensitive notifications that instantly capture the attention of your subscribers.
Refined Marketing Platform for Complete Text Messaging
Supercharge your marketing campaign and reach more customers, faster. Engage clients with combined email and SMS sequences for powerful and effective results.
Advanced Text Messaging Reports
Get in-depth data and analytics on all important SMS campaign metrics. Carry out data-driven optimizations by analyzing subscriber activity, link click frequencies, and contact group efficiency.
Automated SMS Drip Messages
Create powerful SMS marketing automations with an easy-to-use UI. Send abandoned cart, follow-up, welcome, and many other messages without hassle.
Collect Opt-in SMS Numbers
Sender provides several ways to create opt-in forms with high conversion rates. Choose from a gallery of beautifully designed signup forms and pop-ups and easily customize them to match your website.
SMS Message Campaign Scheduling
Start your campaigns at the right moment. Our platform gives complete freedom on when you can schedule marketing campaigns, allowing you to send texts to all contacts at the same time.
Sender is fully TCPA compliant. Your subscribers are able to opt-out by texting STOP or any other keyword you choose in your settings.
Get any type of help from our dedicated support team whenever you need it, day or night. We are available for 24 hours, 7 days a week.