semrush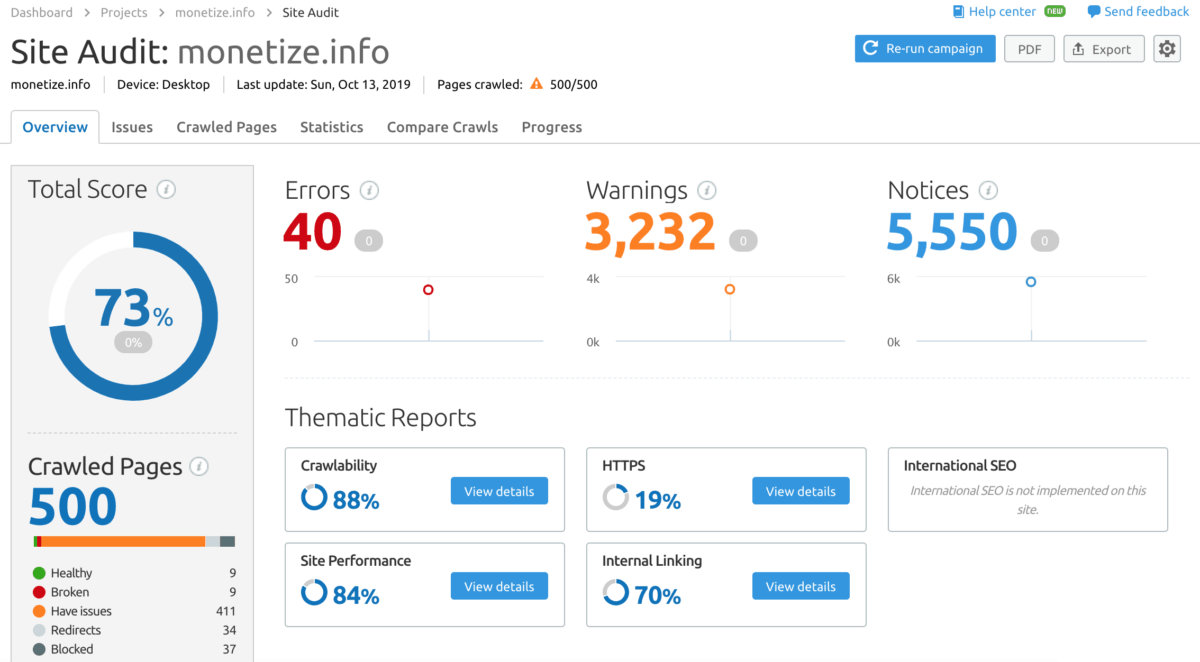 Semrush software | Marketing Software
Brand Monitoring
Content Audit
Marketing Calendar
Post Tracking
SEO Content Template
SEO Writing Assistant
Topic Research
Added to wishlist
Removed from wishlist
0
Start solving your marketing challenges today with 50+ tools and reports on Semrush.
Choose your area of interest
Bring traffic to your site by finding the best keywords
Get new ideas to improve your site's health and SEO performance
Increase your website traffic and improve performance with competitors' winning strategies
Develop a powerful content strategy with data-driven solutions
Optimize your site for local searches to get more customers in your area
Track daily changes of your target keywords in your target location.
Increase your brand awareness with our social media posting and analytics platform
Find unique opportunities to strengthen your backlink profile
Find all of the keywords and content in your competitor's strategy
Content Creation and Distribution
Create and share traffic-driving articles that make your target audience take action
Drive more organic traffic with personalized recommendations to optimize your content
Content Marketing Analytics
Assess your content performance to identify areas of improvement
Analyze your position and get ahead of the competition in a current or new market
See the paid keywords and ad copy from your competitor's PPC ads to craft a winning strategy
Track your rivals' online mentions and social media presence to build your brand's reputation
Track your and your competitors' brand mentions online. Check the estimated reach, analyze mention sentiment, track referral traffic and evaluate your PR effectiveness
Track Your Brand Mentions
Finding your brand mentions online can be a time consuming and monotonous task. But when done right, it allows you to assess your overall brand reputation, identify weak spots in your marketing and find new partnership opportunities.
The Brand Monitoring tool makes tracking and analyzing mentions fast and easy:
Track mentions online
Identify mention sentiment
Analyze mentioning resource authority
Get mentions when you need them
Track your competitors' brand mentions to get a sneak-peek into their strategy, or track any industry topic discussed online to spot trends.
Evaluate Your PR or Marketing Effectiveness
When launching new PR or marketing activities, it's important to track their progress to see if you are in line with your set campaign goals. This data allows you to immediately react to people's feedback by adding or changing your plans.
With the Brand Monitoring tool, you can quickly evaluate the effectiveness of your PR or marketing efforts:
Measure your estimated reach
Track referral traffic from mentions
Identify top mentioning resources
Using data both from your Google Analytics and Semrush allows you to quickly assess how your complete or active campaigns are going.
Discover Link Building and Promo Opportunities
Reaching out to mentioners is an opportunity to convert mentions into backlinks and begin partnerships with media and influencers.
Using Brand Monitoring, you can quickly identify the top influencers and media talking about industry trends, your competitors, or your brand.
Find mentions without backlinks
Identify top domains
Spot industry influencers
You can also find the top blogs in your industry and quickly analyze their share of mentions out of all blogs.
Compare Mention Campaigns
Compare your and your competitors' mention trends and domains who talk about you.
Track Mentions from Specific Resources
Track up to 10 resources to spot mentions quickly.
Track the mention trends of industry keywords or products and identify spikes.
Automatically analyze subfolders of your website under custom criteria. Personalize your content audit based on real-time metrics from Semrush, Google Analytics and Google Search Console
Automate Your Content Audit
A well-conducted content audit ensures that you have a plan of keeping all of the pages of your website updated and have all that is needed to rank high in SERPs and engage readers.
Define the scope of your audit
Content Audit lets you easily define the scope of your audit and find pages that need improvement in terms of ranking or engagement in a matter of minutes.
Analyze up to 20,000 pages
Analyze up to 20,000 pages of your website at once by selecting the subfolders in the sitemap provided by you or found by Semrush.
Combine your data sources in a few clicks
Combine Semrush data with Google Analytics and Search Console to get a full picture of how your content performs.
Metrics are updated in real time
All the Google Analytics and Google Search Console metrics are updated in real time, which lets you see if the efforts you make pay off.
Spot the weakest content easily
Find the articles that need your immediate attention by sorting and looking at all of the content metrics: traffic, backlinks, social shares, bounce rate, date of the last update, etc.
Keep track of the target pages and metrics
Track your own sets of URLs under selected metrics to align your content with your SEO and marketing goals.
Analyze Your Content in Sets
There's a variety of ways you can deal with poorly performing content. To ease your routine, the Content Audit tool automatically breaks down your content into sets, based on what can be done to it:
Rewrite or remove

Spot old articles (published more than 24 months ago) that have been getting few views recently and need to be rewritten or removed.

Need to update

Identify old pages (published more than 24 months ago) that are getting some traffic that you could update to boost their rankings.

Quick review

Find relatively new pages viewed more than 150 times in the last month and think about how you can improve them.

Poor content

Spot short articles of less than 200 words that action needs to be taken on.
Such grouping lets you quickly estimate the time and effort needed to perfect each set. Besides that, you can determine the parameters you want your pages grouped by and create custom sets.
Collaborate and Create Tasks
Content Audit lets you stay in control at every point of your content's lifecycle. You can set tasks to be done to each analyzed page and assign these to your team members.
Create detailed task descriptions

All you need to start working is to add a note or create a task for a piece of content. The current page's metrics will be saved automatically for further progress tracking.

Collaborate and share tasks

Invite your team straight to the Content Audit project or send the tasks to your Trello or Google Calendar.

Compare content versions and their metrics

After you initiate a new workflow, all of the pages' metrics and original content are saved, so you can compare and choose the version that performs best.
With these functionalities, you'll always be aware of the progress of your website's content updating and optimization, as well as of the impact of the changes on the pages' performance.
Customize Your Audit Table
All the Google Analytics and Google Search Console metrics are updated in real time, which lets you see if the efforts you make pay off.
Export Your Audit Results
Export the results of your automated content audit in an XLSX file.
Customize Your Content Sets
Determine the parameters that you want to group your set of pages by and analyze them in sets.
Manage your content calendar and marketing campaigns in one place. Collaborate with your colleagues easily and track your campaign performance.
Plan and Align Your Marketing and Editorial Activities
A well-planned marketing calendar is the roadmap of your marketing or content strategy, consolidating your project management into a single tool.
Semrush Marketing Calendar visualizes your plans and helps you keep control of the situation at every level, from a marketing campaign to a single team member's tasks.
Using Marketing Calendar, you can get a bird's eye view of your activities and ensure that they are all planned with seasonal specifics in mind and that you're covered for content.
Set weekly deadlines and goals, share files, add comments, and create recurring activities on a daily, weekly, monthly or yearly basis.
Create a checklist of steps to complete for each task, attach relevant documents, add tags to organize your activities, and set due dates.
Combine all your calendars together
Migrate plans from other calendars with ease via iCalendar files.
Facilitate Team Collaboration
Managing all of your projects from one location provides your team with a constant record of all task communication, preventing details from being forgotten or missed. This also lets you establish transparent collaboration within the team.
With the Marketing Calendar, each team member can see every task they're responsible for in detail. In addition, they can track the current status of the activity they are involved in.
Track Your Campaign Stats and Performance
Monitoring and tracking your campaign's success is as important as having a well-structured marketing or content strategy.
Marketing Calendar lets you understand exactly what works and what doesn't. Using it, you can make informed decisions and readjust your strategy based on the results.
Monitor your progress

Assess the state of your active campaigns and immediately react by adding or changing your planned activities.

Get data from Google Analytics

Connect your GA and use UTM tags to track the traffic by source, goal completion rate, sessions, and bounce rate.