People + Strategy alignment
An organization's most valuable asset is its people, so we designed our three-pillar People Success Model to bridge the gap between people and strategy.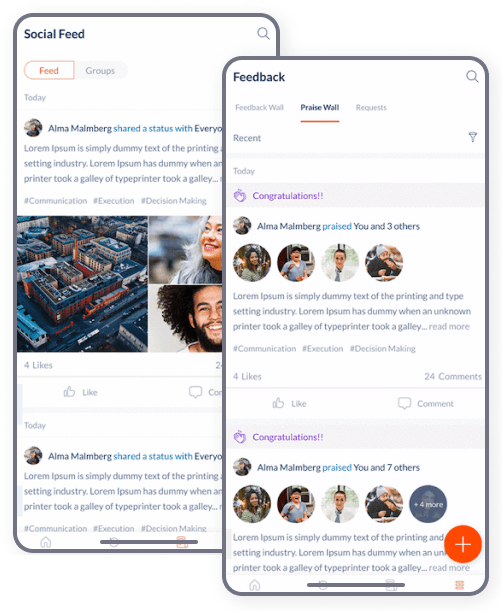 Check In to your goals and OKRs in real-time
Connect with your team and collaborate while you're on the go
Give and receive recognition and feedback
Stay updated with push notifications
Seamlessly integrate with your existing tools and performance management software. With our integrations, you can import employee data from your HRIS, log in with Single Sign-On, receive updates, add information, and more.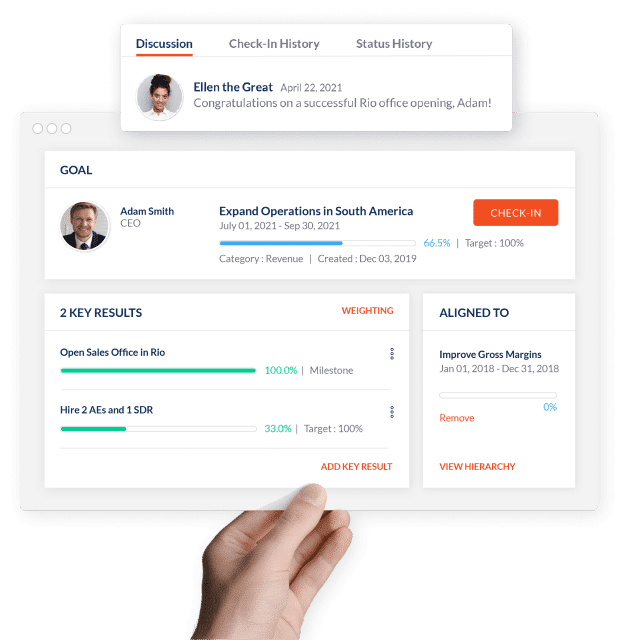 Engage your people. Enable your teams. Execute your strategy.
In working with several hundreds of organizations, we formulated a three pillar framework for aligning People Strategy with Organizational Strategy.
Ultimately, successful organizations are good at executing their strategy. Tools and processes that align your people's performance to strategic execution are critical to achieving organizational objectives.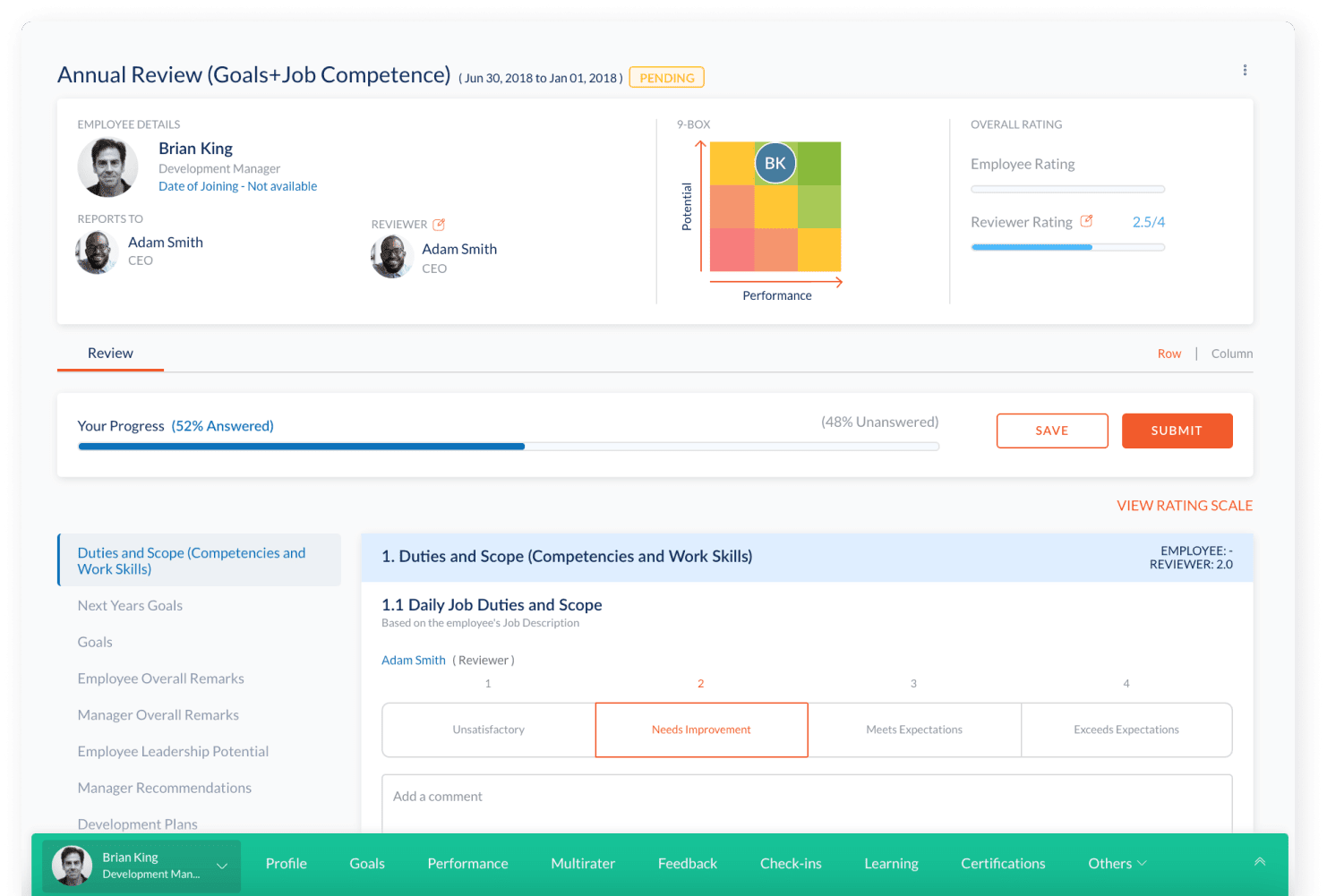 The Enablement pillar encompasses continuous development, timely feedback, coaching and mentoring. We provide the right tools to enable your employees to be successful. Engagedly's Enablement Pillar solutions include: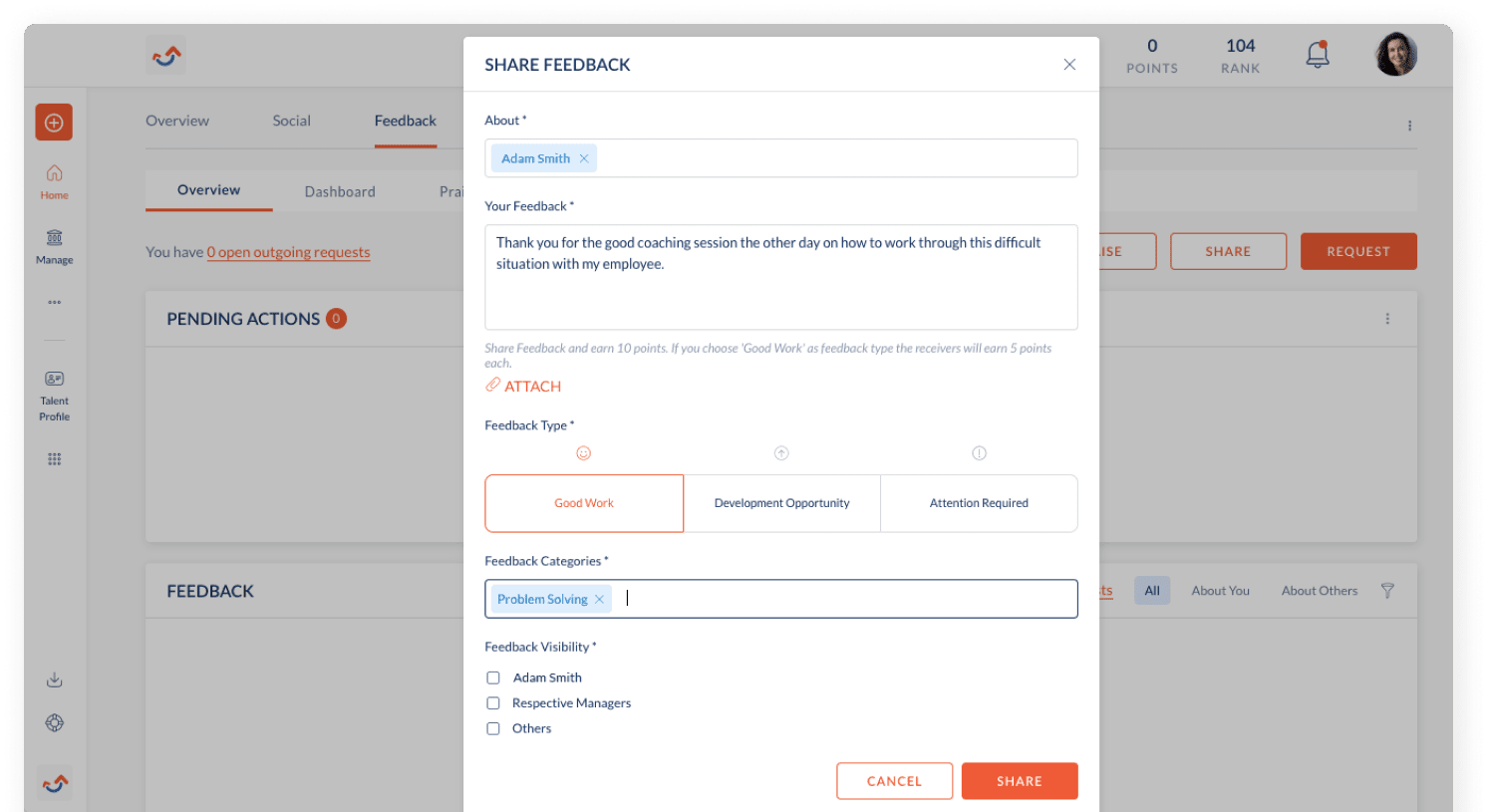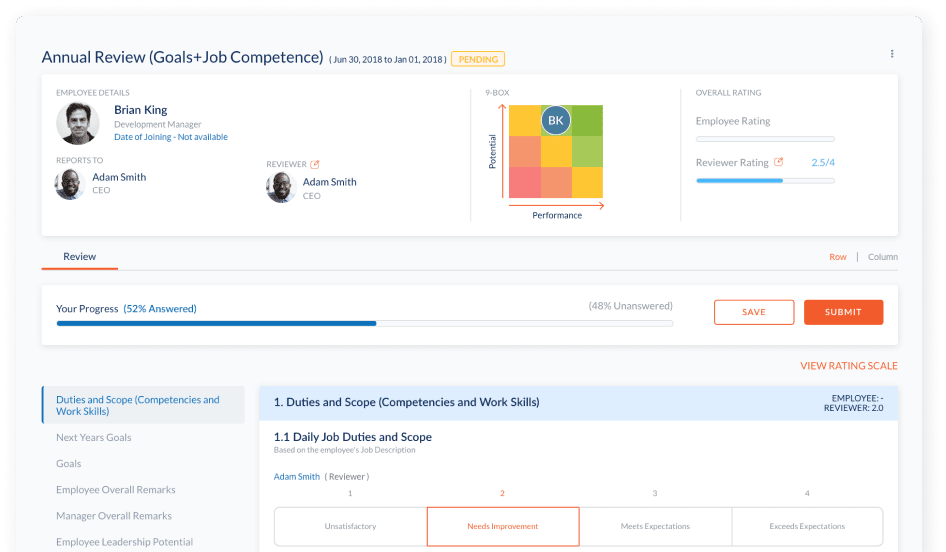 Effective performance reviews for high performing teams
Build a high performing organization aligning reviews with continuous feedback, goals/OKRs, values, competencies and development.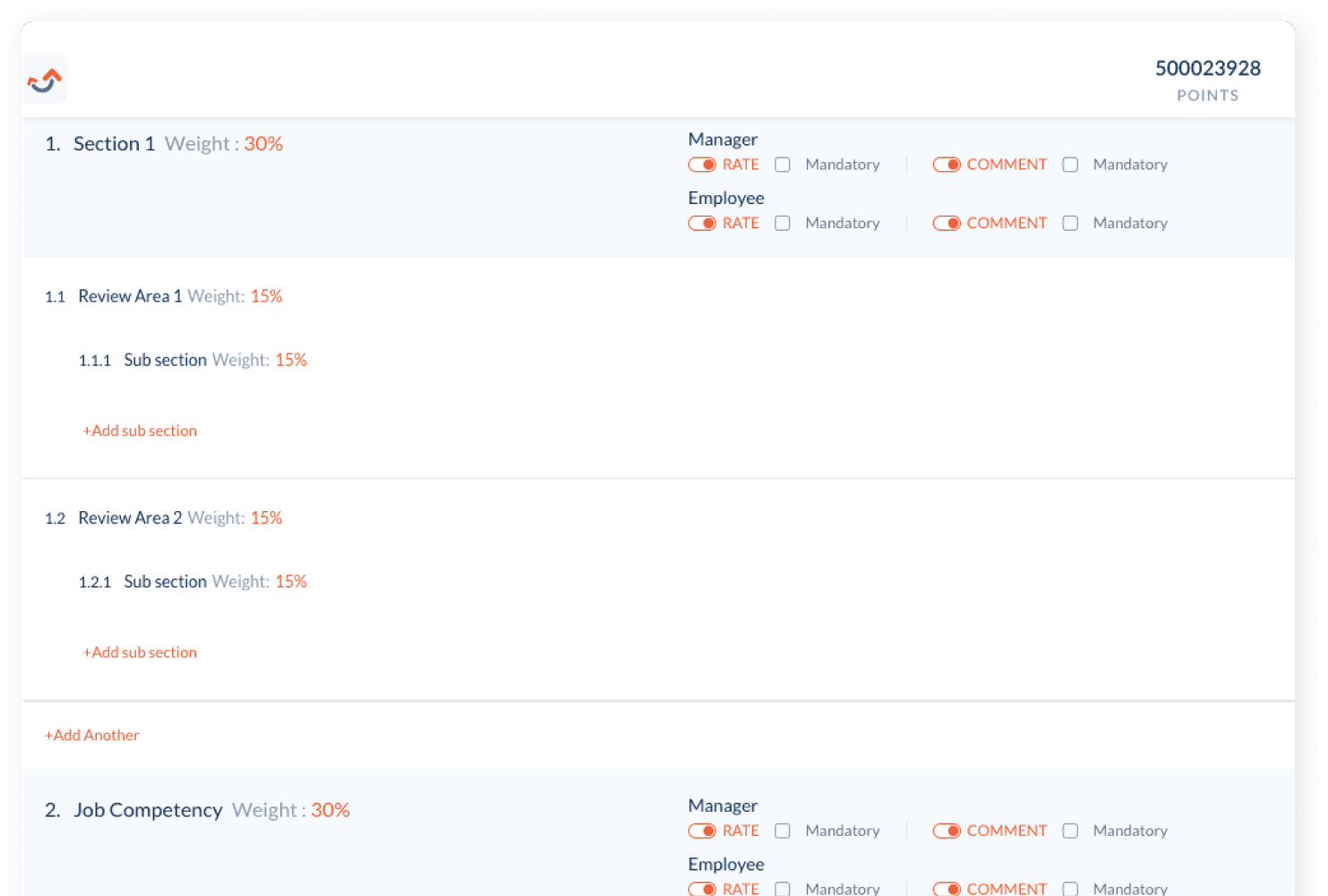 Our flexible and multi-faced performance review platform is built to help visionary organizations reduce time spent on performance reviews and increase their efficacy.
Crush your business goals with OKRs and goal alignment
Engagedly's advanced OKR/Goal Alignment platform provides an execution focused approach to aligning and tracking performance outcomes across the organization. Additionally, it helps you pull your OKRs/Goals into performance assessment.
Advanced Analytics & Reporting
With advanced and customizable analytics, it is a breeze to identify goal alignment effectiveness, goal progress, and status.
Get insights into your employees' performances from different teams, roles, and departments.
The Goals dashboard shows goal statistics for teams and even the entire organization.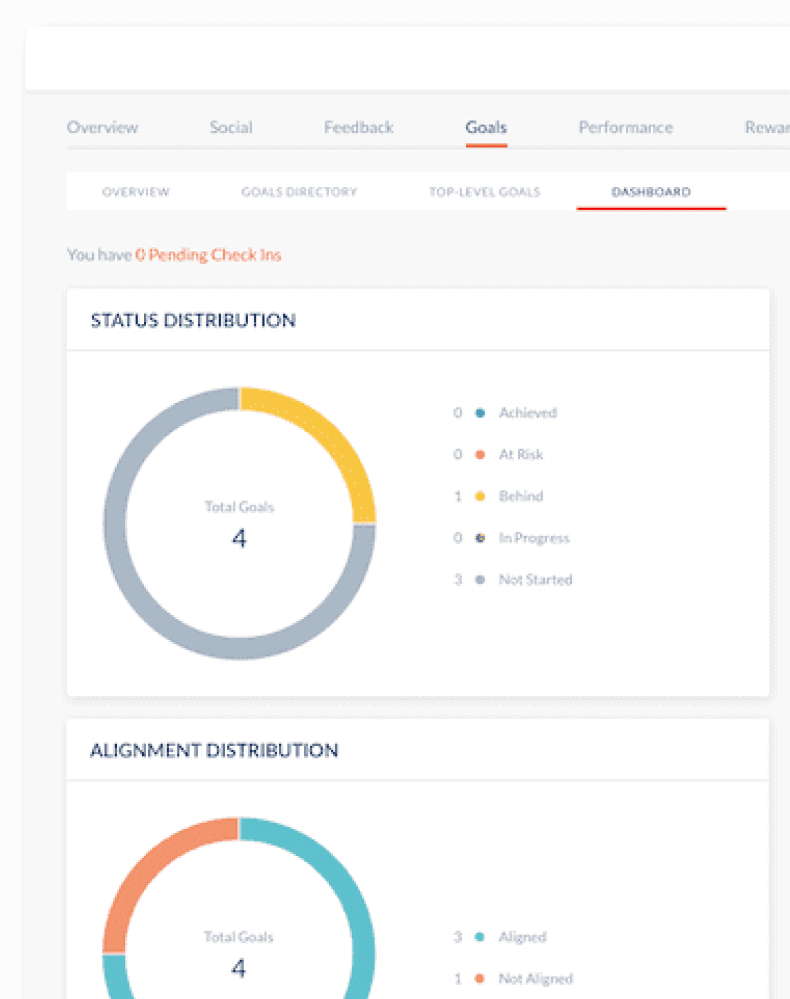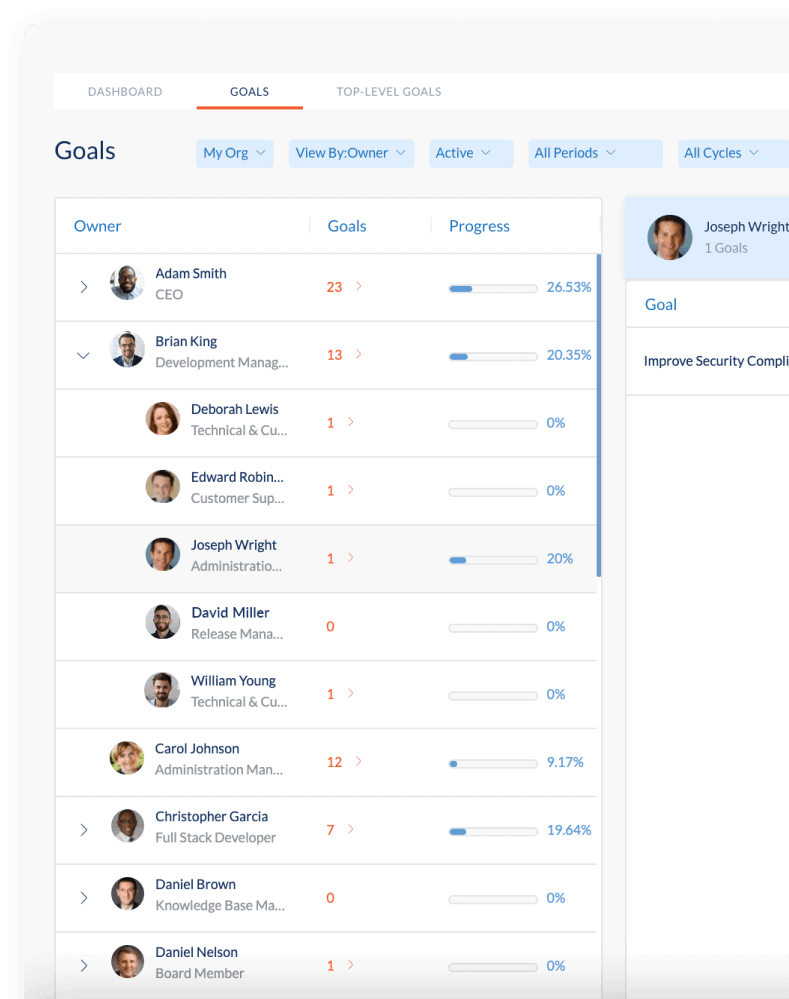 Goal Alignment & Team Goals
Set up Organizational Goals, Department Goals and align team and/or individual goals to overall organizational/department goals.
Create Team goals, add multiple contributors and track progress real-time.
Goal alignment allows everyone to see how they are contributing to the organization's success.
Check in and update progress in real time
Check-in on goals and tasks on the tool to have a constant eye on progress, feel motivated to achieve targets through real-time tracking.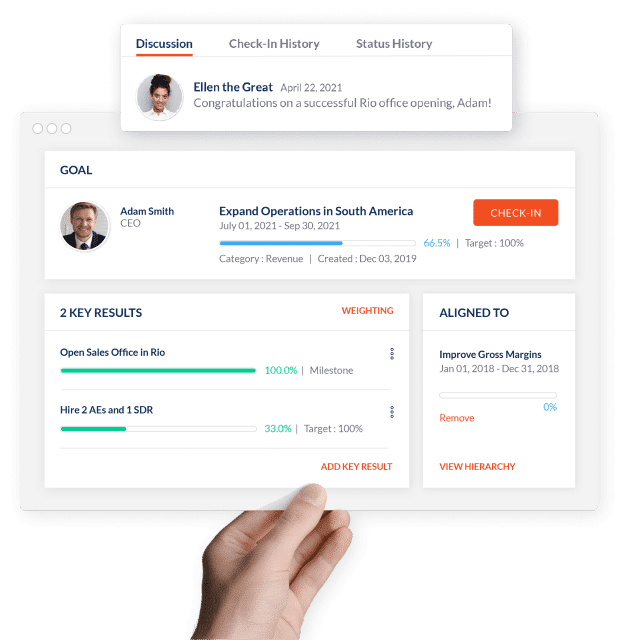 Engage your people. Enable your teams. Execute your strategy.
In working with several hundreds of organizations, we formulated a three pillar framework for aligning People Strategy with Organizational Strategy.
360 degree feedback and multi rater assessments for people development
A 360 multirater review enables employees to get structured feedback from different individuals including their direct reports. A best-in-class development tool, organizations can benefit from implementing 360 for leadership assessments, competency assessments, and even client feedback.
360 Degree Feedback Process
Engagedly's 360 degree feedback software is designed for:
Better understanding of performance
Efficiency and ease of use

Promoting honest and accurate feedback

Improving team/overall organizational productivity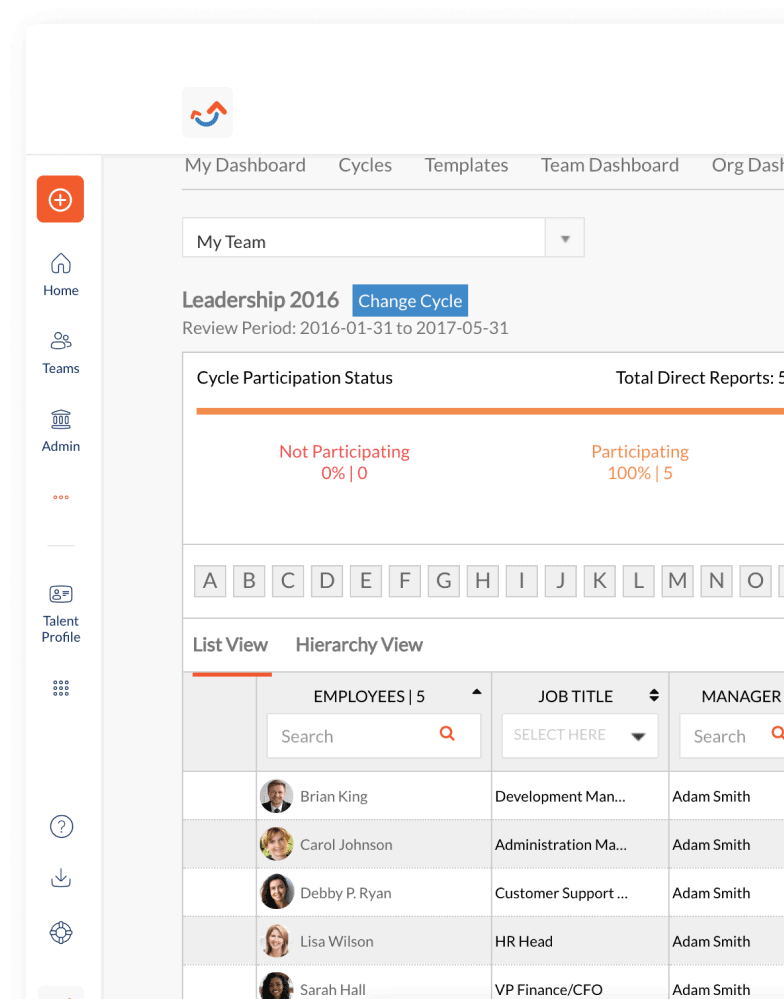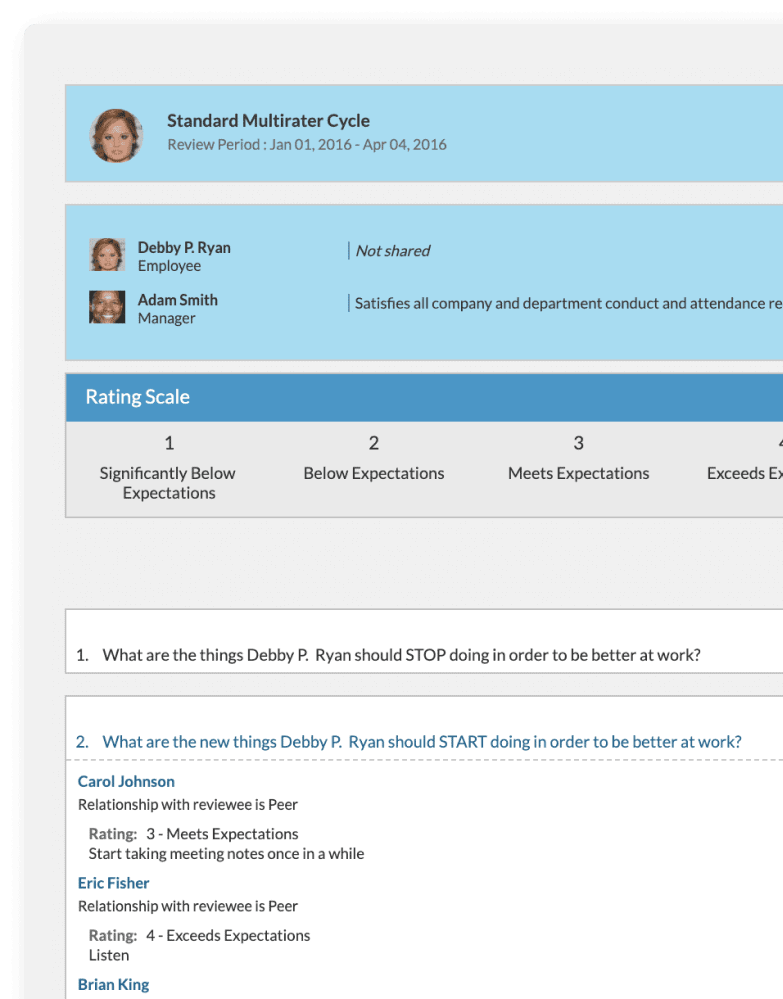 Improve Working Relationships and Increase Accountability
Use Engagedly's 360 feedback software and help your employees to:
Share peer feedback with each other

Increase self-awareness

Uncover blind-spots

Improve planning and implementation of career development opportunities

Enhance team-working experience
Use Engagedly's 360 degree feedback system to run multiple cycles at the same time. Give feedback anonymously through Engagedly's secure feedback system.
Monitor and analyze the performance of your team members and your direct reports using the following key features of 360 feedback software in Engagedly.
Aggregate Reports
Comparative Reports
Individual and Group Summary Reports
Customizable Questions
External Reviewers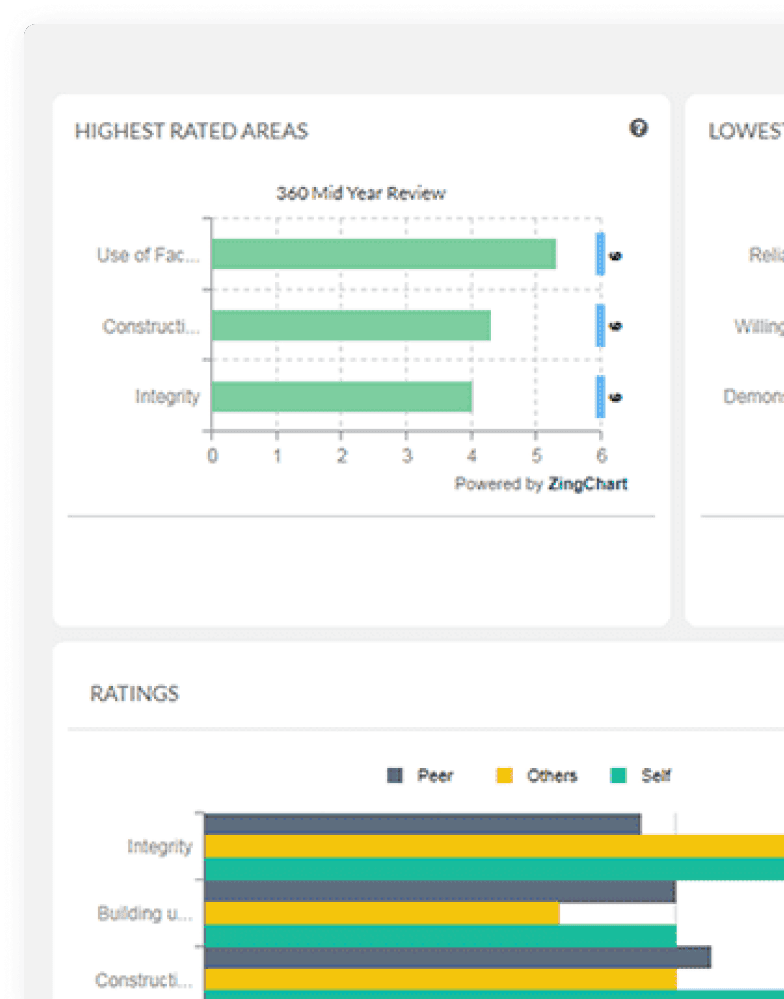 Perform leadership and competency assessments
360 degree feedback is one of the best predictors of leadership success. Run leadership competency based assessments with feedback from key team members. Drive coaching conversations from the valuable feedback.
Meet our agile Learning Management System
Developing a high performance culture requires an investment in developing people. With Engagedly's easy to implement and use LMS, organizations can now focus on the development of their employees, and create a high performance culture.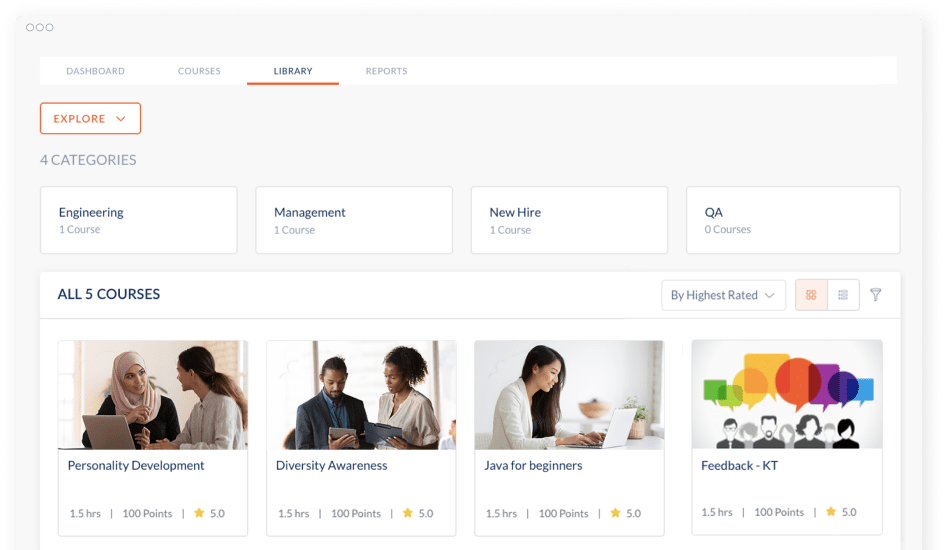 Traliant's modern approach to eLearning helps organizations successfully navigate important workplace topics such as creating diversity, equity and inclusion.
Linkedin Learning is an online learning platform with over 16,000 courses taught by real-world experts and a library that is constantly up to date.
With the most comprehensive catalog of elearning courses from the world's top publishers, OpenSesame is here to help you every step of the way.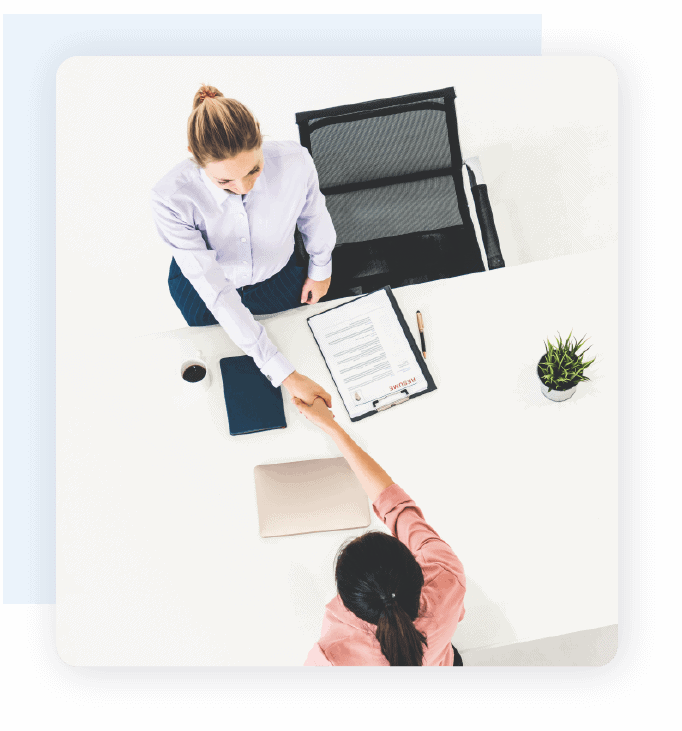 HR, security and compliance training
Organizations that have a growth mindset have more fulfilled employees, leading to better outcomes. Engagedly's Agile LMS lets organizations enable their people with ongoing learning and development. Engagedly LMS allows organizations to build and launch their internal training programs as well as import content libraries from content providers.
Take informed decisions and drive meaningful outcomes with Engagedly's Engagement Survey
Engaged employees keep your customer happy and get you more, while disengaged employees will cost you customers. Engagedly Team with HR domain expert Edie Goldberg Ph.D., Industrial / Organizational Psychology has developed E10 employee engagement survey to simplify measuring employee engagement. Now our clients can confidently assess employee engagement within their organization in a few simple steps.
Demographic Level Reporting
With demographic level reporting, it is a breeze for leaders and managers to get detailed insights
Filter insights by different business units, age, tenure, teams, location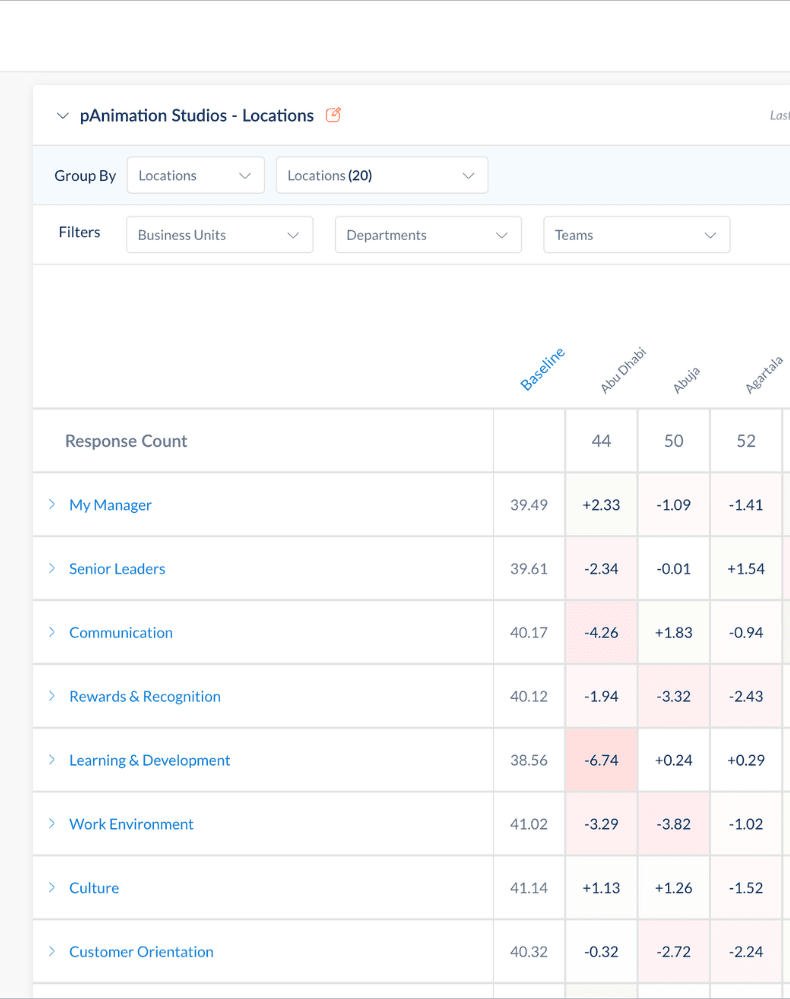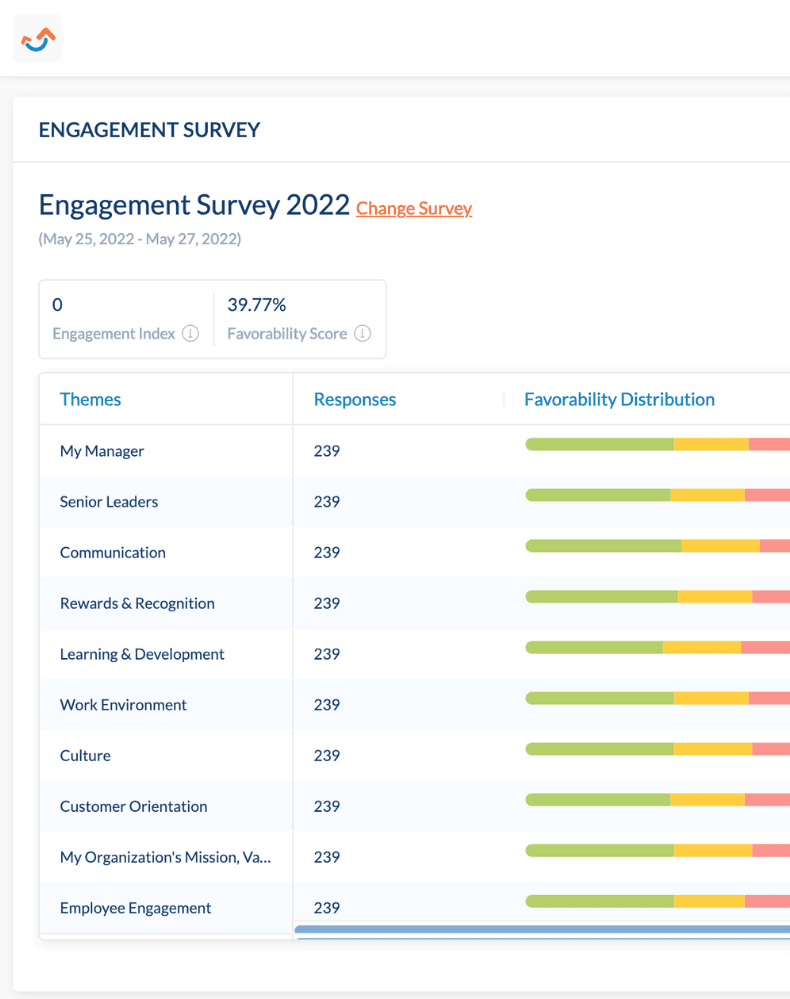 Engagement Index & Favourability Score
With Engagement Index you will know how engaged are your employees
With Favorability Score, you will know the favourability factor of the employees in your organization
Helps bridge the gap between perceived employee engagement of the organization and the actual employee engagement
With the help of heatmaps, you can get deep insights on the employee's thought processes and how it affects the overall engagement of your organization
Based on the outcome of the engagement survey, organizations can set and align individual, organization, business, and department level goals and action plans.