deel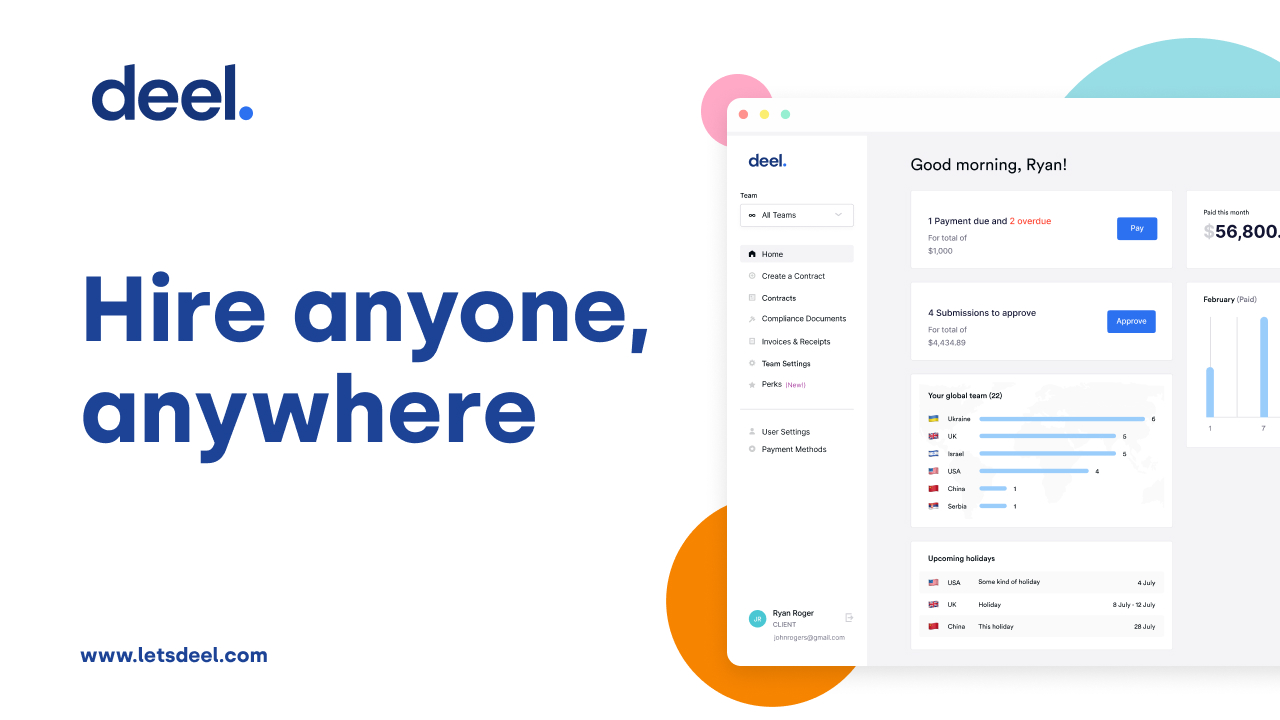 Deel software | Payroll software
Hire Employees
Hire Contractors
Run Global Payroll
Integrations
Open API
The platform built for today's world of work
Hire in a new country in minutes and streamline your worldwide admin by automating onboarding, EOR, Global Payroll, and compliance. It's a world-class experience for your business and entire international team — all in one place.
Make payday happen for your team across the globe
Run payroll in 90+ countries with one platform built to streamline international operations and eliminate the ongoing admin of local compliance, taxes, benefits, and more.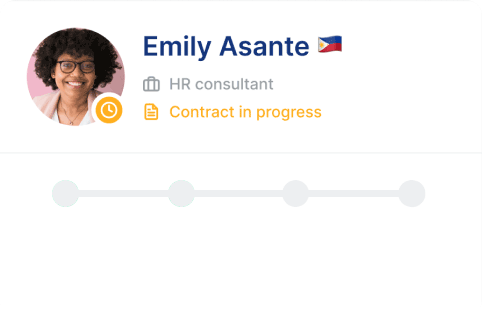 Go from offer letter to onboarded in minutes
Got a new hire in Germany or maybe Brazil? Set them up to work compliantly in minutes. Create a custom contract that's compliant with local laws, send it to sign, and they'll get onboarded almost instantly.
Leave staying on top of local laws and compliance to us
Being the legal, hr, and accounting expert for every country would be tough. Our network of 200+ local expert partners ensures all things hiring follow regional laws and tax rules so your team can work wherever they reside.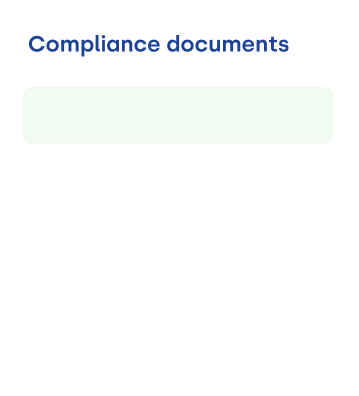 More flexibility and freedom for businesses and teams
With Deel, companies can freely hire whoever they want, no matter their location. And people around the world can access more opportunities with fewer restrictions.
It's better, smarter, faster hiring for businesses everywhere and the freedom and mobility for team members to move, live, and work anywhere without a worry.
Whether you want to hire a contractor in Germany or twenty employees in Brazil, you can manage
contractors and employees together all from your Deel account
Reliable. Secure. Compliant.
Whether you want to hire a contractor in Germany or twenty employees in Brazil, you can manage
contractors and employees together all from your Deel account
 
It's Our Liability, Not Yours
When you hire employees with Deel, we take on all employment liability to make sure you're compliant with local laws.

GDPR Compliance
We're compliant with GDPR and privacy laws around the world, so you can rest assured that you're doing things the right way.

Always-on 24/7 Support
Morning, noon, or night our support team's logged on. Have a question? We'll be there to answer it.

Your IPs Safe with Us
Keep complete control and retention of your team's intellectual property and invention rights.
when hiring around the globe
Avoid mistakes (and fines) when hiring overseas with the right documentation in place and reduce your legal and operational overhead.
The most robust compliance in the industry
When hiring globally, a lot of companies tend to make small mistakes that lead to significant compliance issues. Quite often, companies don't localize their employment agreements to suit local laws or correctly check whether contractors are set up correctly to work in their country. For employees, each country has different requirements for providing benefits, local government fees, pensions and more which is hard for any business to navigate compliantly. Deel takes care of everything for you, so you can focus on your business.
Protect your business with the right contracts
If you're not localizing your contracts to suit the local laws of each country you're hiring in, your business is absorbing a lot of risk.
Edit, send and sign contracts in minutes from your Deel dashboard

Unlike other providers, we localise our contracts for both employees and contractors

We constantly review our contracts to stay ahead of any changes in local laws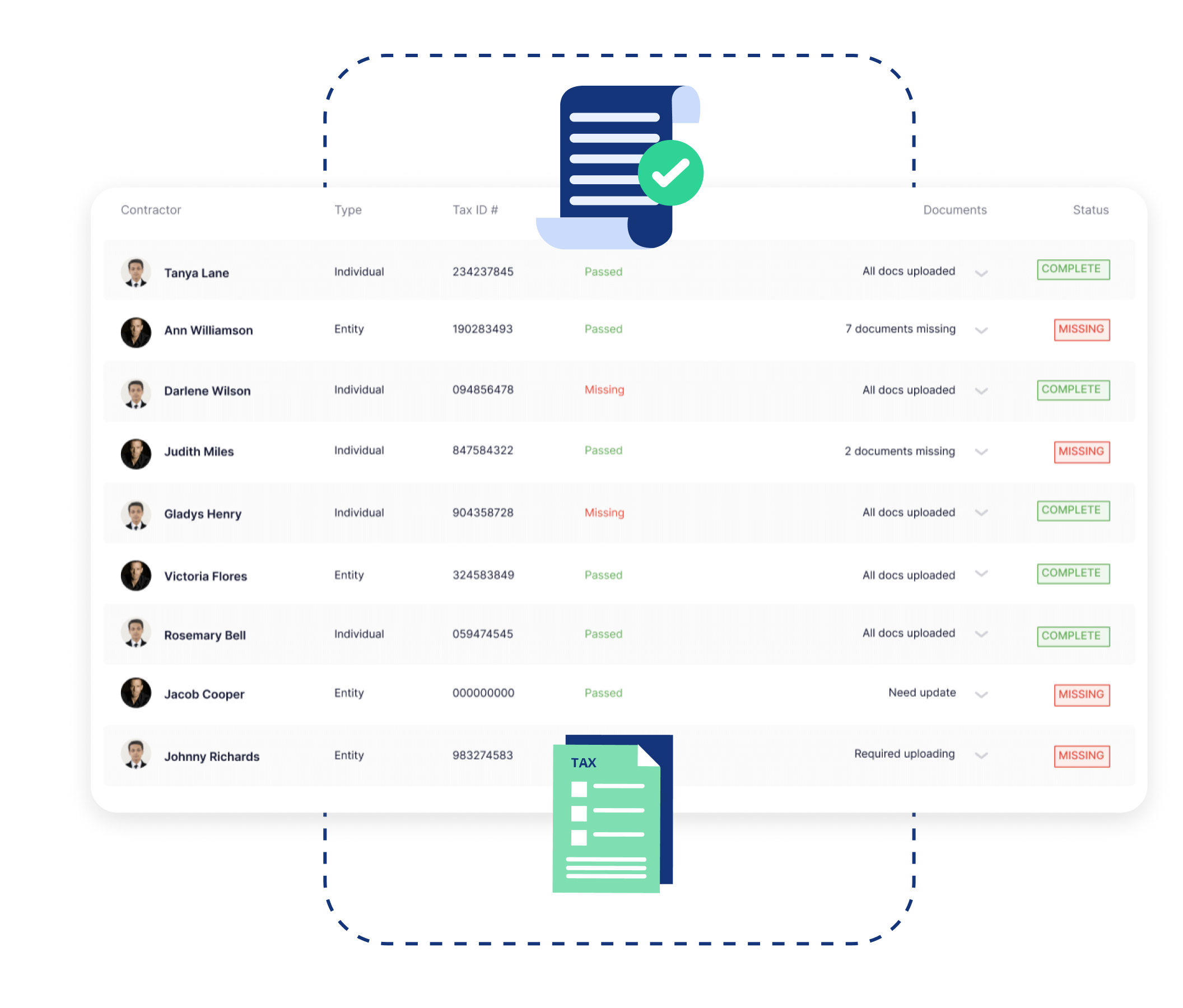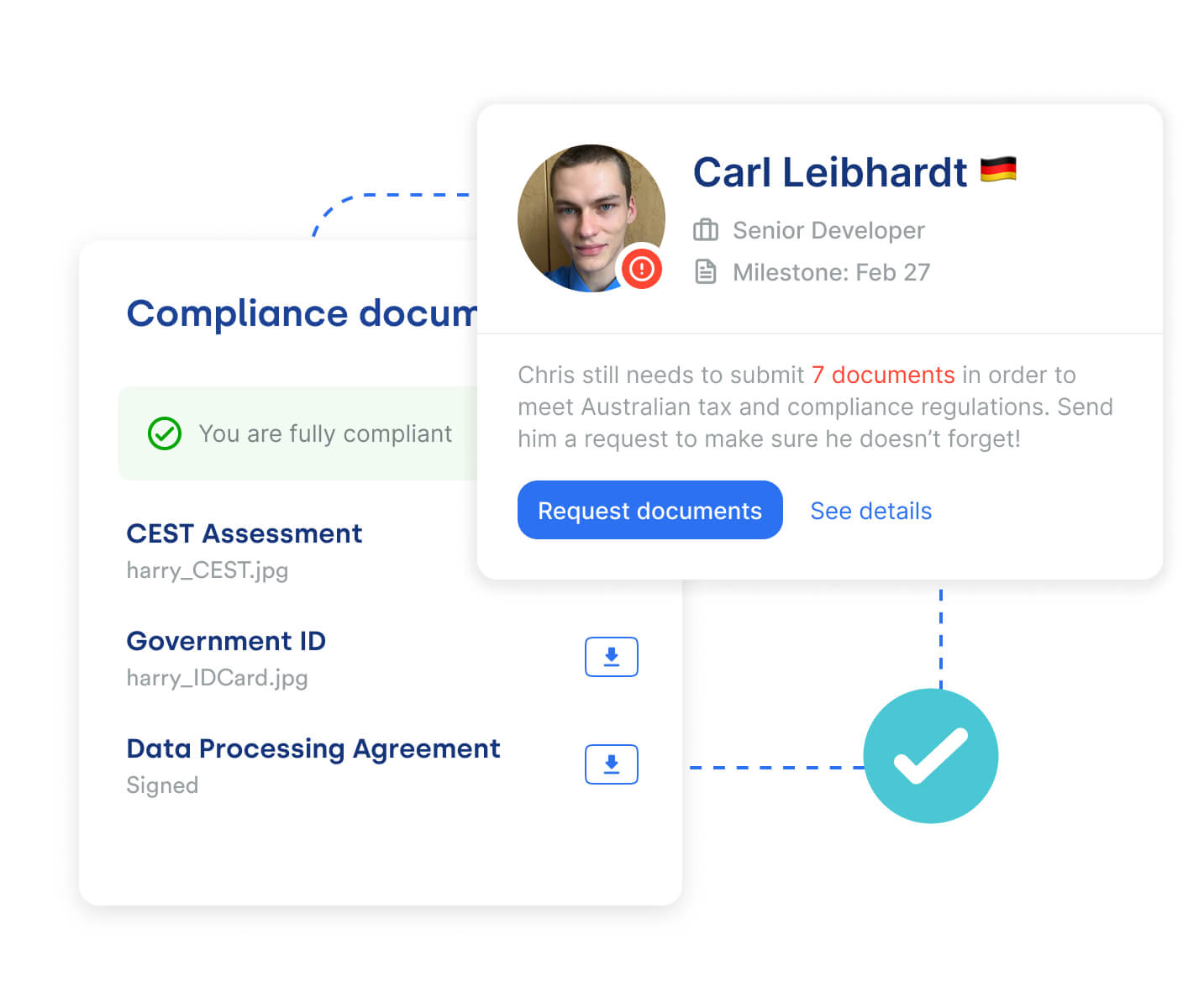 Make sure your team is set up to work correctly
Every country has different requirements on what documentation businesses need to ensure their team is working compliantly. We handle everything
Get the right documentation in place for every employee and contractor

Automatically collect taxes, permits, and any necessary compliance documents

Keep a record of every document in one place and easily see if anything is missing
You hire the employees, we take on the liability
When you hire employees with Deel, we take on all of the responsibility (and liability) to make sure you're compliant with local laws.

We make sure all the right taxes, social contributions and other governnment fees are paid

All mandatory local benefits, like health insurance and pensions, are handled for you

We handle payroll, payslips and all things HR admin so you can focus on your business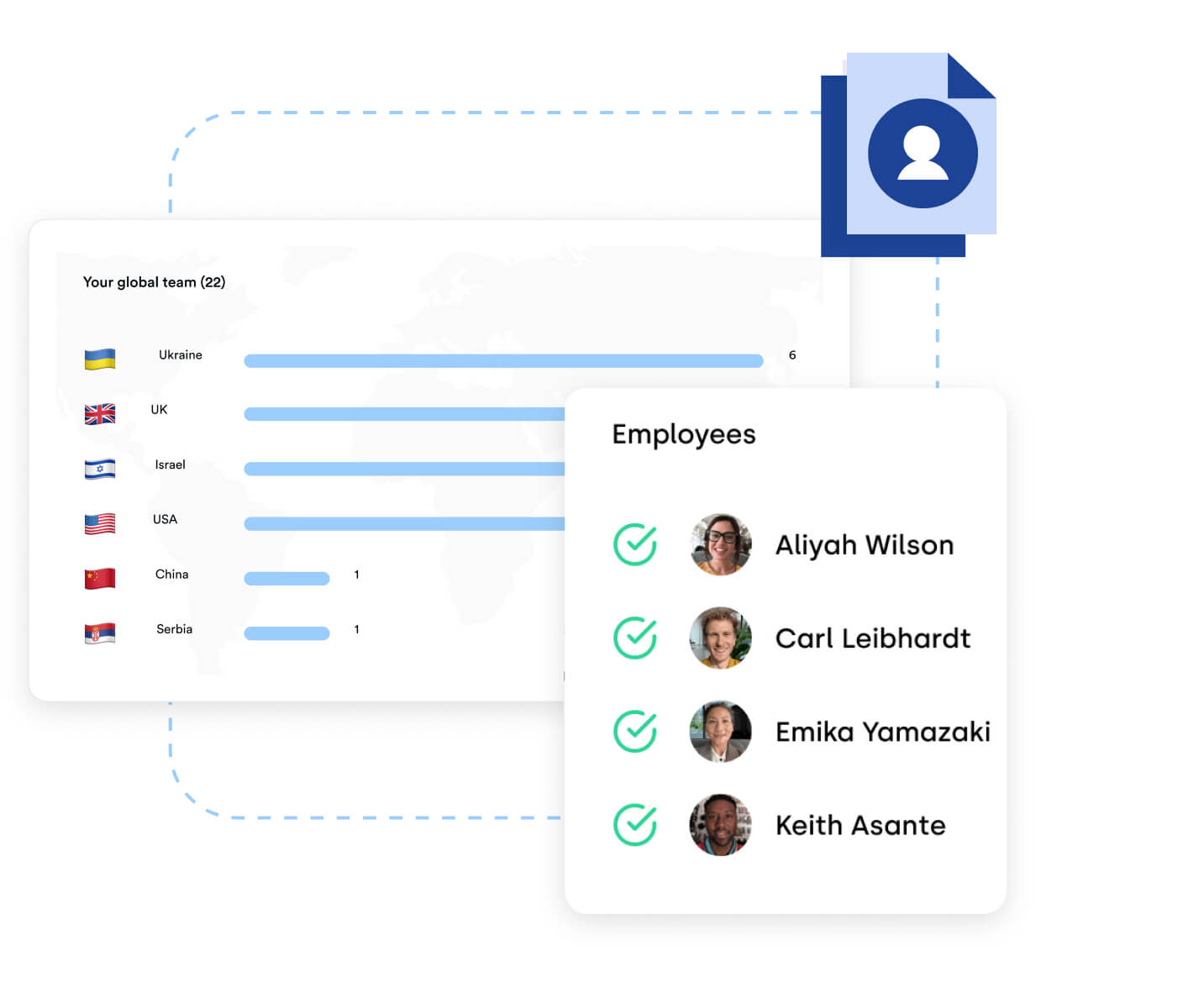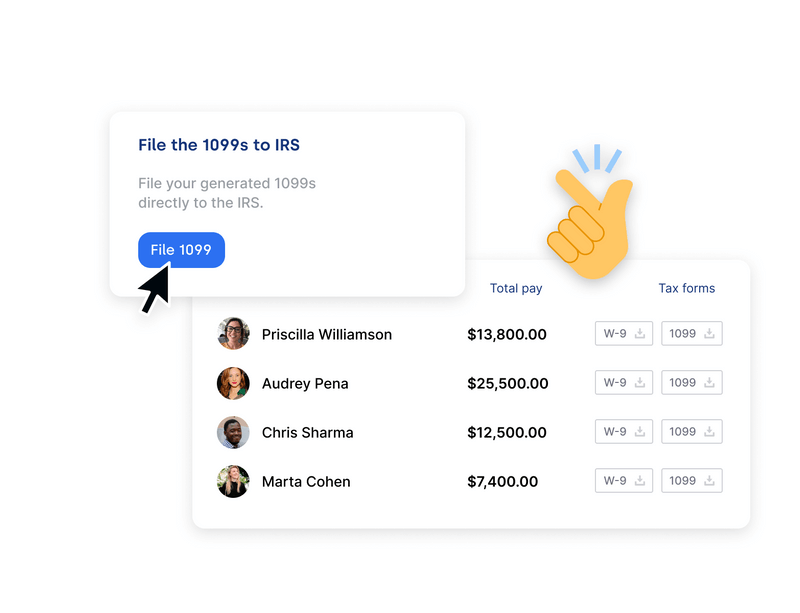 File taxes for your US team members in seconds
When working with contractors from The U.S., there are strict requirements to manage local taxes. Luckily for you, we automate the entire process.

We'll generate all your W9s and W8s for your employees automatically

File all your contractor's 1099s to the IRS with one-click, right from your dashboard

Keep a neat record of everything all in one place
Depending on which countries your customers live, you may need your team to sign Data Protection Agreements.
Create, send, and sign DPA agreements all through your Deel dashboard

Our DPA agreement covers you for privacy laws all around the globe

Store and access every signed DPA agreement in a single place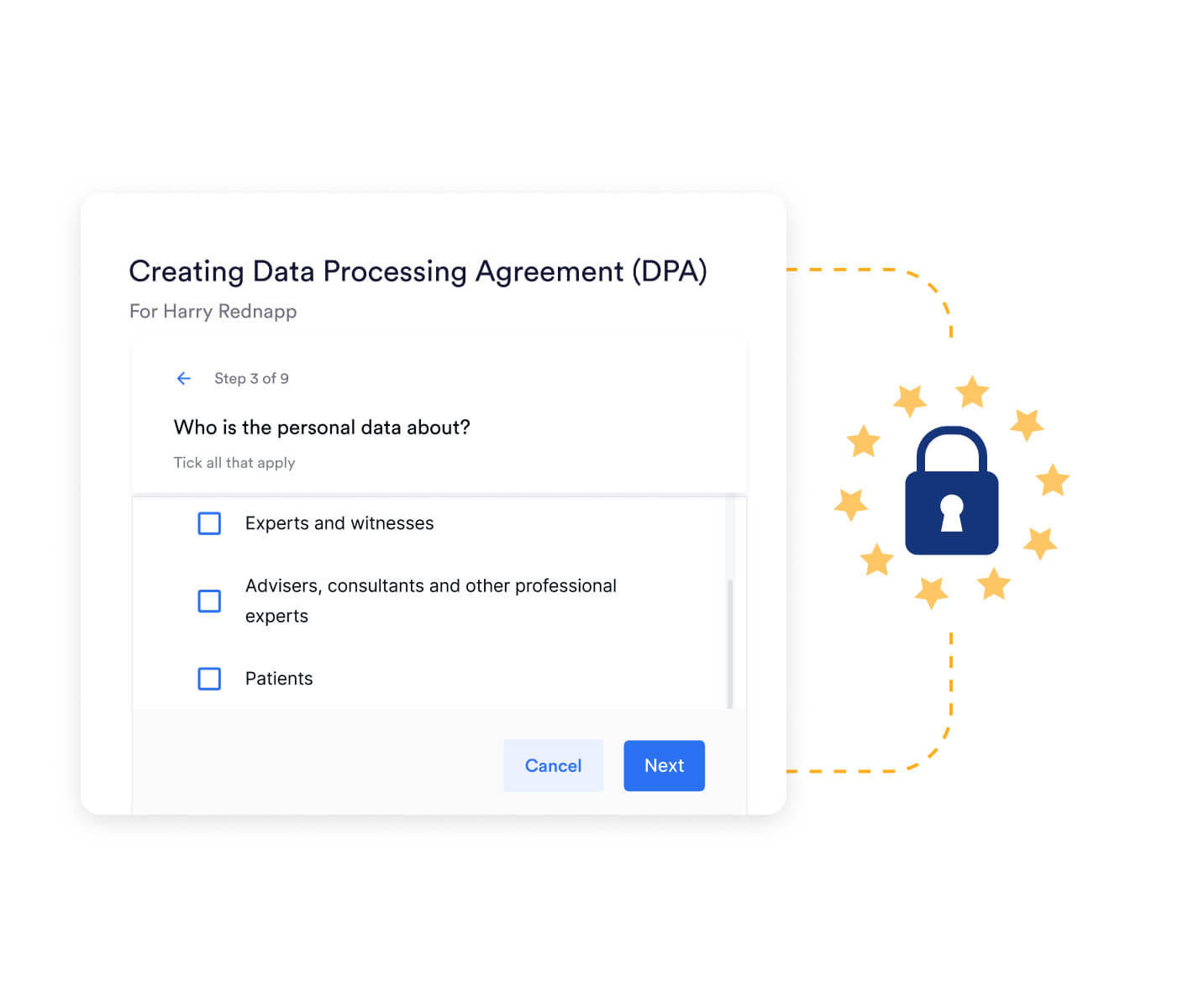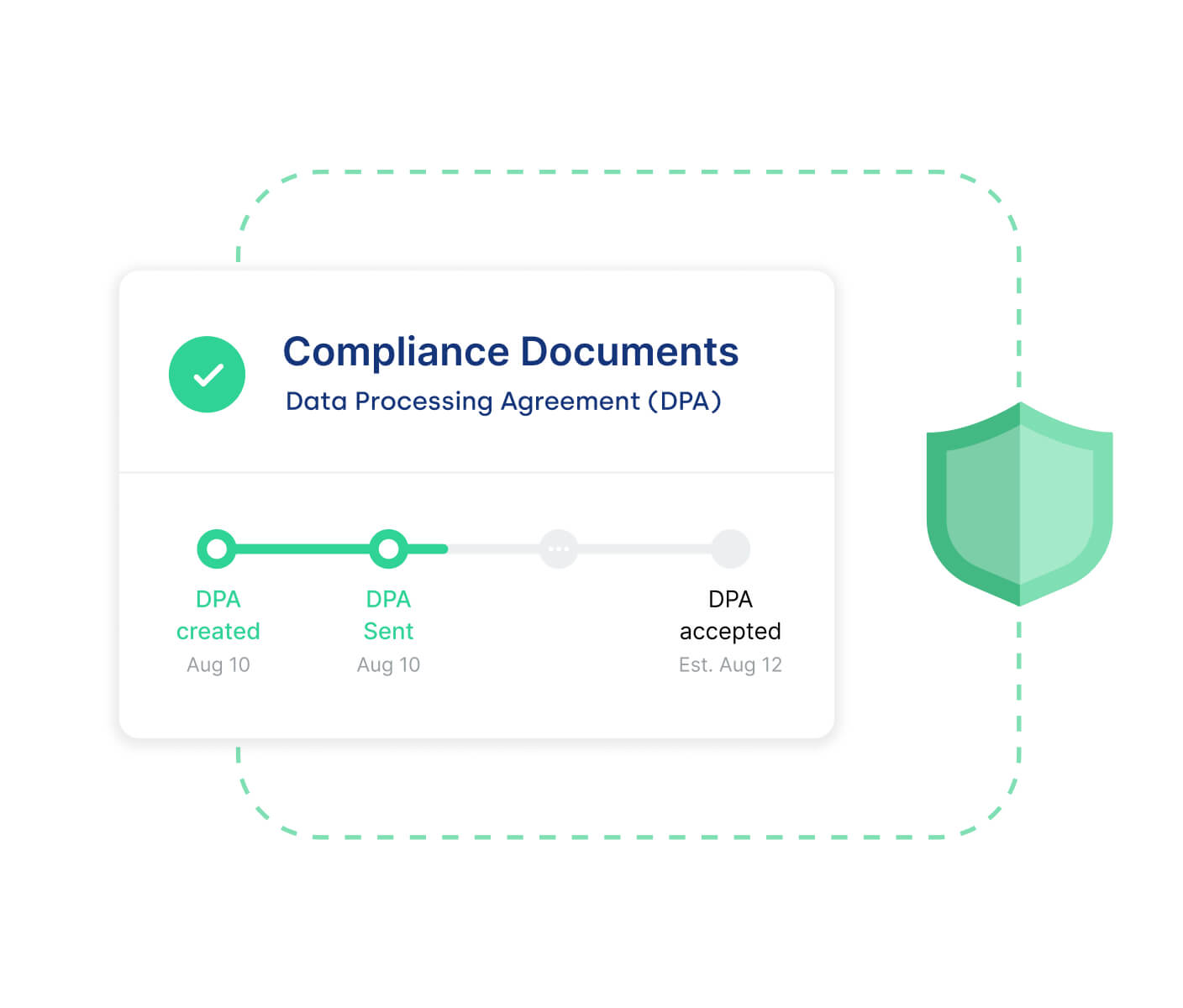 Data security you can rely on
We take data security and compliance very seriously.
Authenticate access to your Deel account with Single Sign On

Our entire information security program is built on the ISO 27001 framework

We're fully GDPR compliant, so your data remains encrypted
Effortless payroll. The way it should be.

Pay your team with one click
Review your team's salaries and fund payroll with one bulk invoice every month for your contractors and employees.

No more manual errors
Help your clients legally hire and pay their international contractors effortlessly and cost effectively.

One place for everything
Keep your payments organised with one place to pay contractors and employees, plus make amendments, generate reports and more.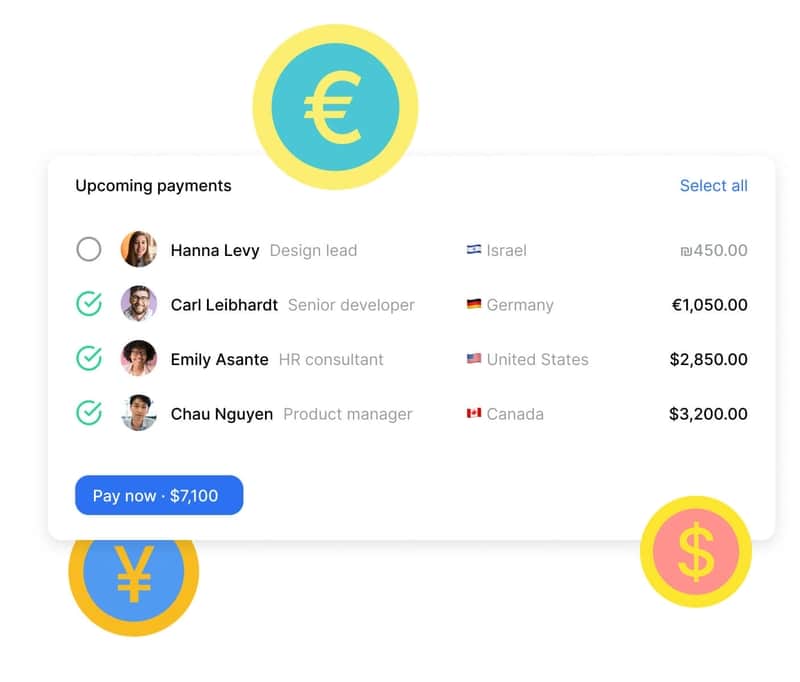 Run payroll with zero effort
Keeping up with global payroll, taxes, pensions and more can be painful. Deel handles the entire employee payroll process and any associated risks.
We calculate and pay taxes, pensions and any other local goverment fees

Payslips are automatically distributed to your team on time, every month

We keep up with any changes in local requirements so you're never caught out
Save hours on payment admin
Creating and collecting invoices to pay contractors can be really time-consuming. That's why we've automated the entire process.
Get instant, compliant digital invoices for every contractor payment

Seamlessly sync all your invoice data with your favorite accounting software

We keep up with any changes in local requirements so you're never caught out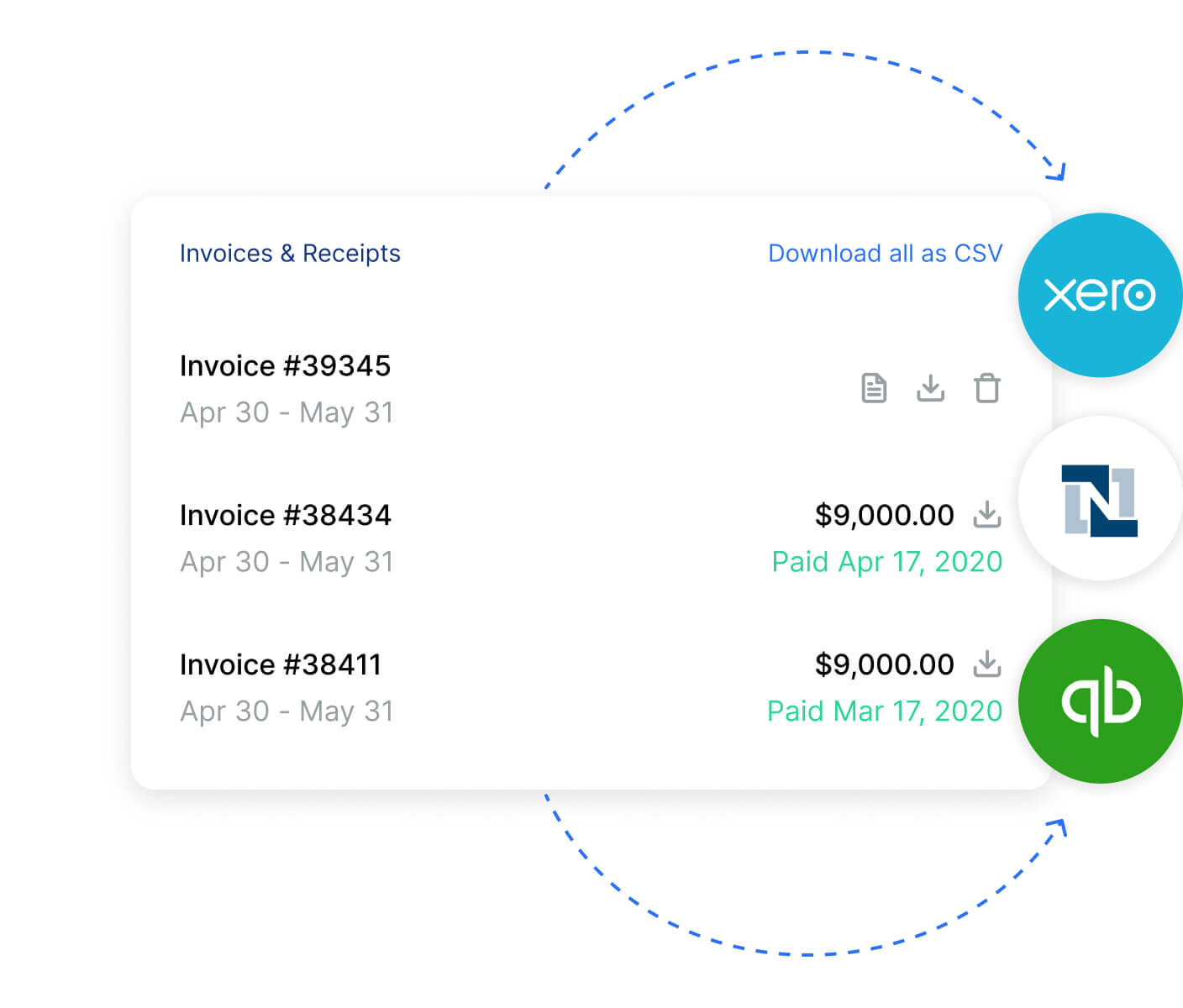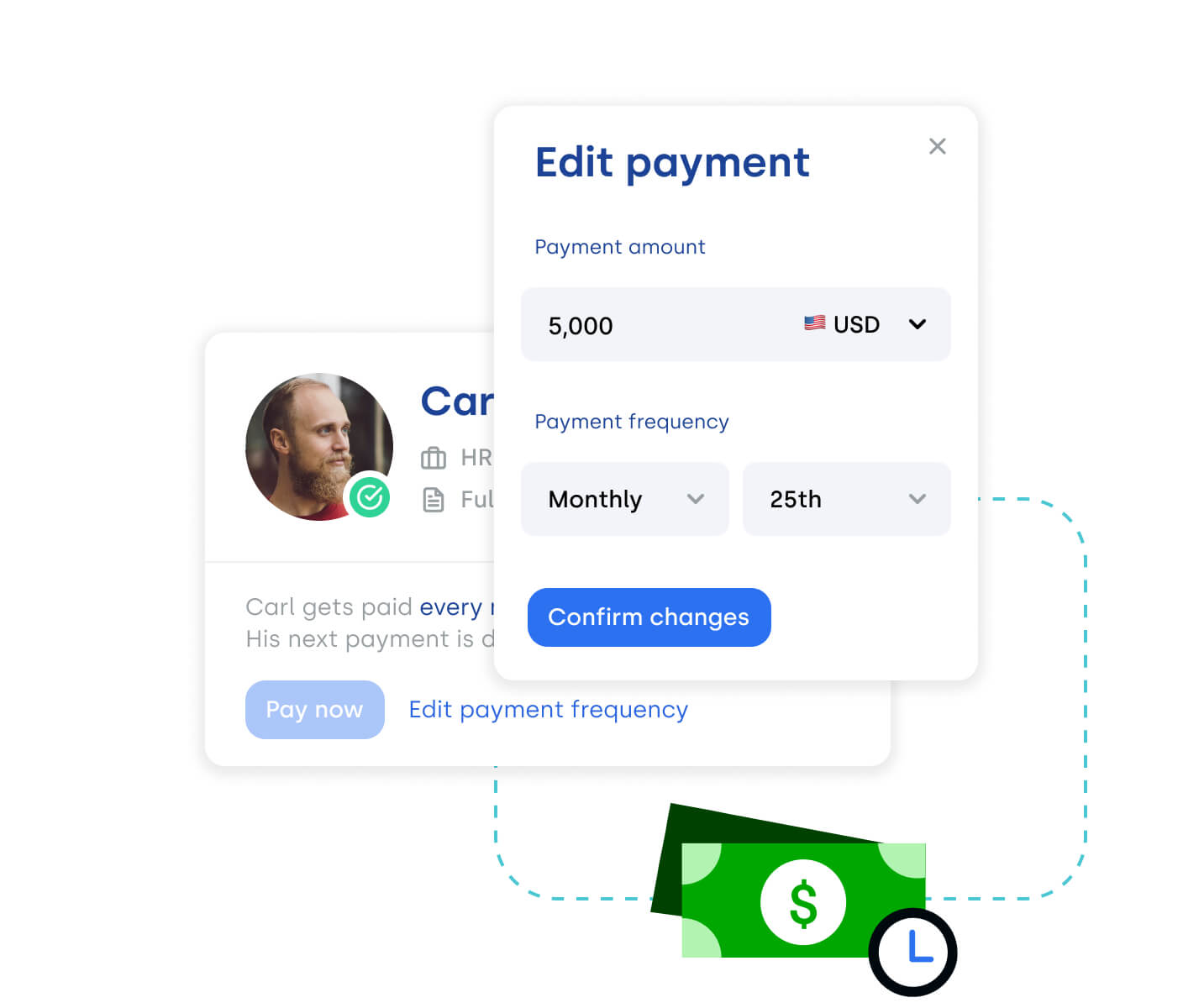 Manage a support team? Need a contractor for a one-off project? We have many payment options designed to suit your business needs
Fixed payments: pay full-time team members a fixed monthly or bi-monthly payment

Milestone payments: pay on a per-project-basis with as many payment milestones as you need

Pay-as-you-go: your team submit their hours through Deel for approval and payment
Go above and beyond on team experience
From our Deel Card to getting paid early, our dashboard is designed to give your team a great experience and keep everything in one place.
Contractors can spend securely online or in-stores in any currency with a Deel card

Deel Advance lets your contractors receive their paycheck up to 30 days earlier

Your team can see all of their payments, expenses, bonuses and invoices in one place