Perpetua
Perpetua software | Advertising Software
Marketplace Advertising Optimization
Display Advertising
Video Advertising
Market Intelligence Reporting
Growth Infrastructure for eCommerce
Join thousands of businesses that use Perpetua's eCommerce advertising optimization and intelligence software to profitably scale growth on Amazon, Instacart and other marketplaces.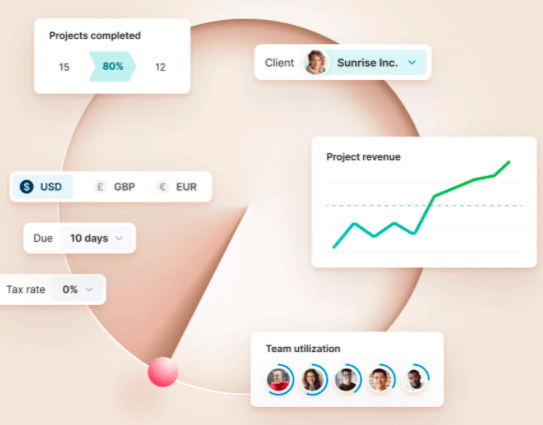 A single platform to accelerate your growth
Perpetua brings together everything needed to drive profitable market share growth for ecommerce brands.
Marketplace Advertising Optimization
Market Intelligence Reporting
Create Goals, Not Campaigns
Save time and money with automated campaign creation, execution and optimization. Input your strategic objectives (growth, profitability, brand defense, awareness), and rely on Perpetua's ad engine to execute tactically.


Reach audiences with superhuman precision
Perpetua's customizable, smart recommendations and contextual, conversion-based bidding algorithms are designed to maximize the efficiency of your ad spend, ensure your campaigns never go dark and drive profitable market share growth.
Measure the true impact of your advertising spend across multiple channels and marketplaces. Perpetua's customizable, enterprise-level reporting allows you to understand, at a single glance, how your business and products are performing in your category.

Maximize relevance, scale with ease
Your brand and products everywhere with Perpetua for Amazon DSP advertising.
Find, attract and convert new-to-brand customers
Get full visibility to the customer journey with Amazon Marketing Cloud and Sizmek
Tell your brand story with custom creative
Amplify your reach and access exclusive inventory with OTT
Create Amazon video ads in  seconds
Perpetua's video creator lets you create your own thumb-stopping videos in seconds for any product, without expensive production costs. Choose your product, your theme, customize for your brand and you're ready to launch
Custom Product Title
Any Product/ASIN
Key Product Features
Help shoppers find your brand and products by matching search intent with captivating, motion video ads at scale. Hot start your Sponsored Brands video campaigns with performance data from Sponsored Products campaigns.
Cost Savings
Competitive Advantage
Increased Sales
The only Sponsored Brands video campaigns powered by AI. Harness Perpetua's powerful ad engine to meet shoppers at the right time across the entire customer journey. Drive new-to-brand customers and maximize the efficiency of your advertising budget.
Always-on Optimizations
Creative Performance Metrics
Intelligence Reporting Insights
Empowerment software for the trusted partners of ambitious brands
Top agencies need the best tools. Perpetua's eCommerce advertising software brings simplicity to complex workflows. Activate, measure, optimize and report – all in one place.
Automatically create campaigns for Instacart Featured Ads, Amazon Sponsored Ads, or Amazon DSP.
Get advanced insights to holistic campaign performance across marketplaces and ad units. Access category benchmarks to better inform advertising strategies.
Set your goals and rely on Perpetua's AI-powered bid and budget optimization for maximum efficiency. Strategic levers like budget pacing and forecasting help you scale ad spend to meet client budgets.
Keep teams aligned with Perpetua's activity stream and approvals designed for any agency model. Maximize client visibility with custom whitelabel dashboards, enterprise data integrations and Amazon Marketing Cloud.
Perpetua meets the needs of growth-obsessed eCommerce agencies
Streamline cumbersome, repetitive workflows with AI-powered smart recommendations that learn over time
Provide maximum transparency and visibility with realtime client-facing reporting and customizable dashboards
Manage, measure and optimize across eCommerce channels, marketplaces and ad units directly in Perpetua
Perpetua partners get white-glove service, with ongoing support to ensure you're continuously meeting your growth goals.
Personalized training with zero client downtime.
Client account audit and strategic account success framework.
Bespoke courses and materials for your team and the unique needs of your clients.
Regular business and strategy reviews.
Dedicated Data Strategist for your agency.
Access to Perpetua Ad School and the Perpetua Slack community.
Acceleration and Optimization
Insight and opportunities to collaborate on the Perpetua product roadmap
Co-marketing opportunities.
Listing on our preferred agency network.
Amplify your brand, reach more shoppers, grow.
Power the entire funnel with Perpetua and the Amazon DSP. We combine AI, human creativity and industry-leading technology to put your brand in front of exactly the right audience at exactly the right time.
Amazon DSP Advertising managed service
You set goals, we work to exceed them.
Whether you're looking to maximize reach, grow incremental profits, or optimize towards custom metrics, our team of experts is here to ensure success is targeted to your KPIs.
Media planning and strategy development
World class campaign setup and execution
Always-on campaign optimizations
Budget pacing and delivery forecasting
Amazon DSP advertising software
Measuring profitability and growing incremental sales isn't a feature of Perpetua – it's the foundation upon which our Amazon DSP software is built.
Account-level performance metrics are limiting. Perpetua's Amazon DSP reporting engine gives you rich, robust KPIs at the product-level, and holistically across your entire Amazon business.
Visibility to total spend, total sales, blended ACOS and organic sales across Sponsored Ads and Amazon DSP
Rich performance metrics at the ASIN-level; no need to rely on excel exports
Extensive analytics at the campaign, inventory and audience levels
The smart 
way to grow on Amazon
Drive sales and maximize the visibility of your products with Perpetua's optimization and intelligence software for Amazon Ads. Create, launch and optimize Sponsored Ads in seconds with Amazon advertising software.
Focus on strategy, not manual campaign management
Whether you're just starting out, looking to grow sales, increase category share or grow awareness, Perpetua's ad engine can help you exceed your goals. You set target ACOS and desired daily budget – our ad engine will do the rest.
Always-on bid optimization
Make the right bid, at the right time, on the most likely to convert keywords. With bids automatically being adjusted daily to meet your target ACOS you can rest easy knowing your campaigns are running as efficiently as possible. Perpetua saves you time, with access to advanced levers for more control when you want it.
Optimization for every hour of the day
Perpetua users recieve metrics by the hour – whether that be campaign performance or Share of Voice. Dayparting controls allow you to leverage these insights to ensure your ads are showing up exactly where you want them – when you want them to.
Focus on strategy, not manual campaign management
Whether you're just starting out, looking to grow sales, increase category share or grow awareness, Perpetua's ad engine can help you exceed your goals. You set target ROAS and desired daily budget – our AI-powered ad engine will do the rest.
Do more with less. Maximize efficiency and unlock scalable growth
Make the right bid, at the right time, on the most likely to convert keywords to make the most of your budget with algorithmic bidding and budget pacing. Perpetua saves you time, with access to advanced levers and bid adjustments for more control when you want it.
Get a clear view of your Instacart advertising performance
Perpetua offers a holistic view of your advertising performance across omnichannel marketplaces. Analyze Instacart campaign, keyword and product performance together all in one place.