Apollo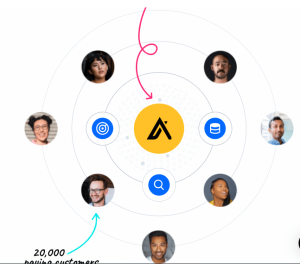 Sales Intelligence
Sales Engagement
Lead Intelligence
Marketing Account Intelligence
Reach Every Buyer On Earth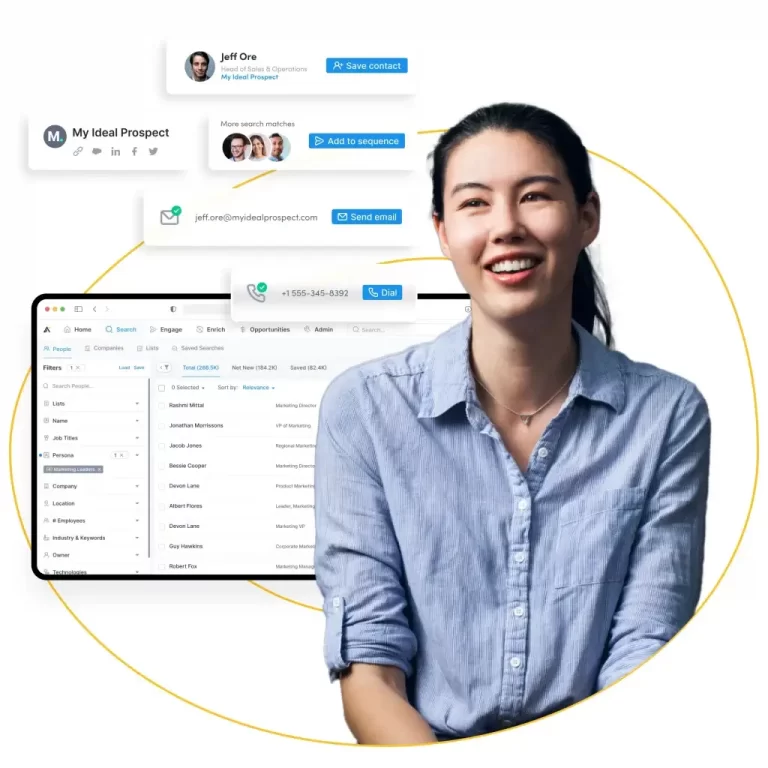 Find, engage, and convert over 250 million contacts for over 60 million businesses with Apollo's sales intelligence and engagement platform.
Find and reach every lead on Earth
Find and target over 250 million prospects with laser precision. Include them in automated workflows for all-in-one platforms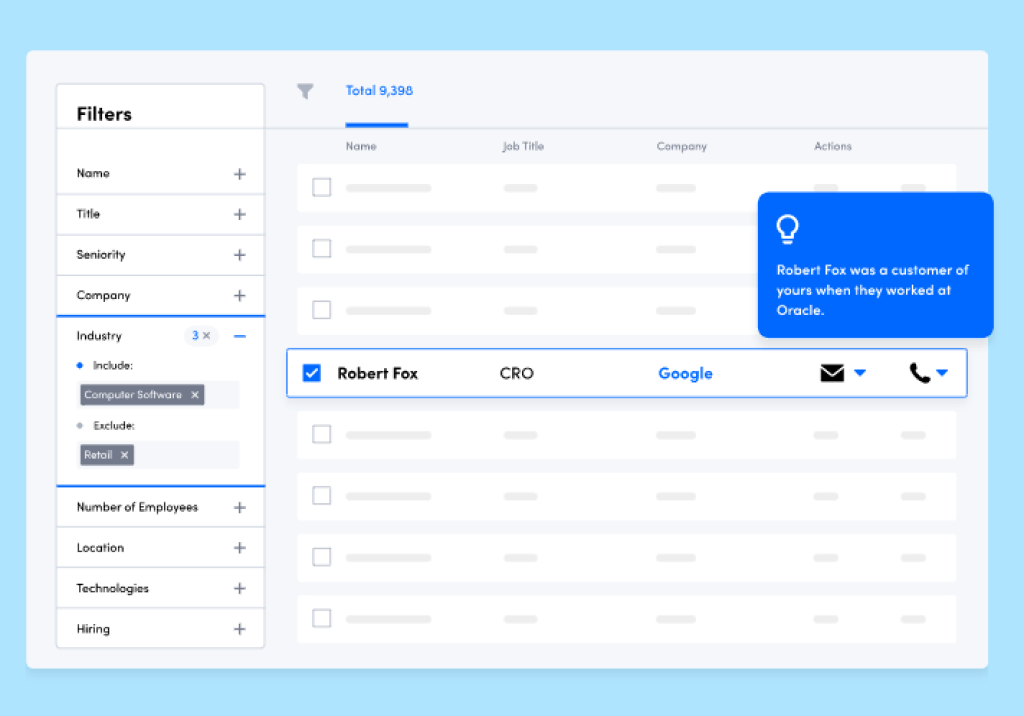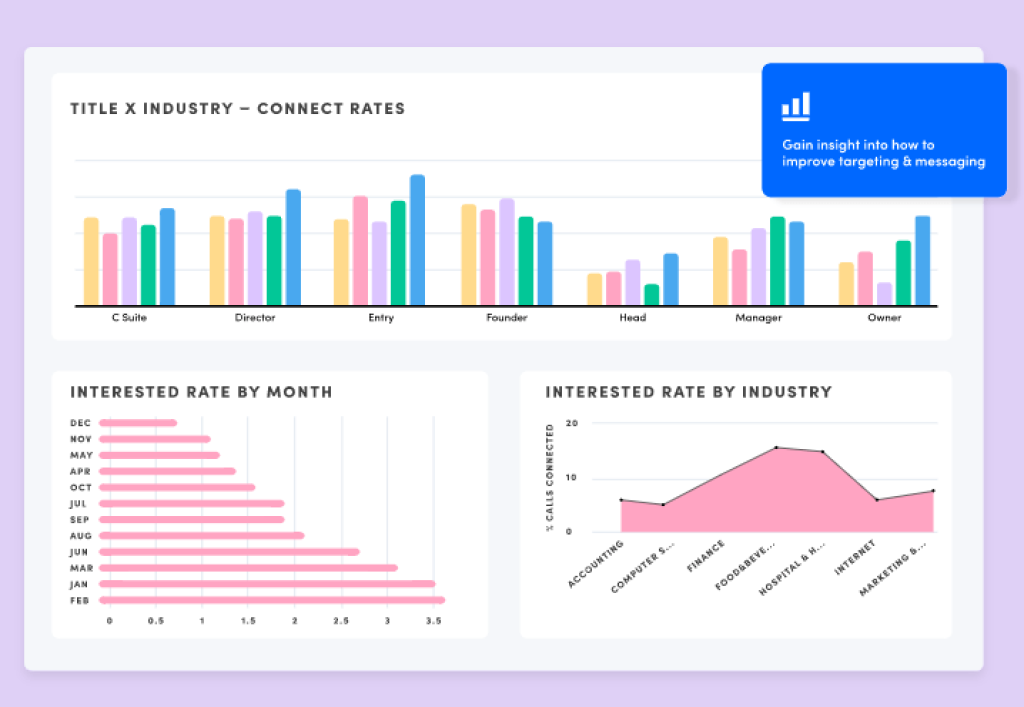 Make data-driven buying decisions based on split testing and sales analytics, or let our recommendation engine find your next prospect.
Use our data and over 200 data points to automatically power, score and route your CRM and marketing automation systems in real time.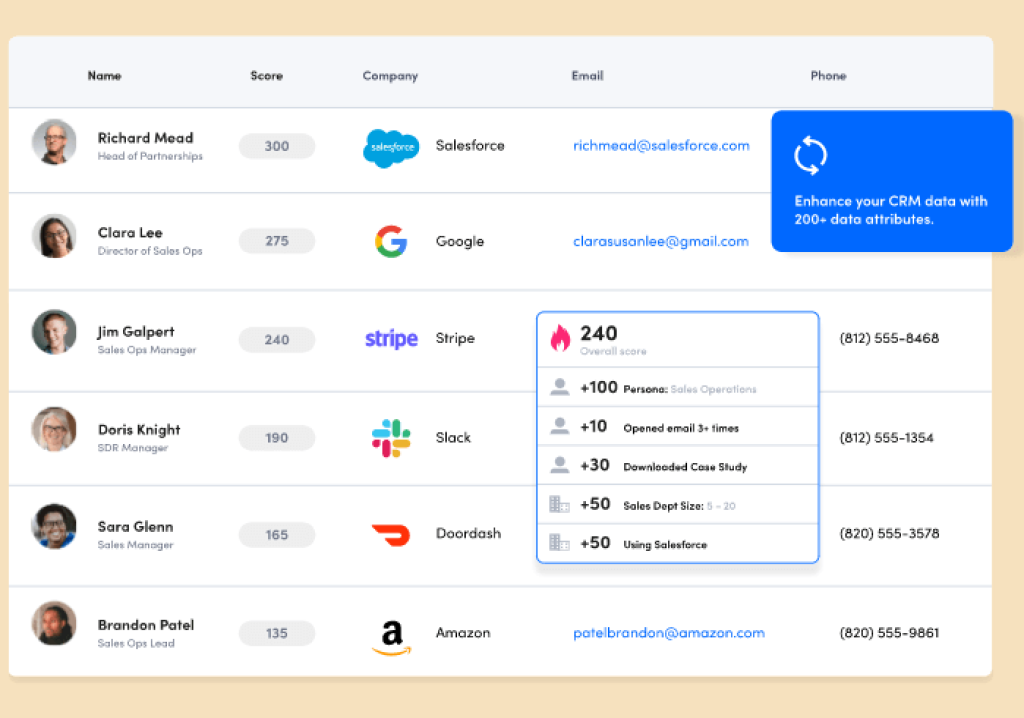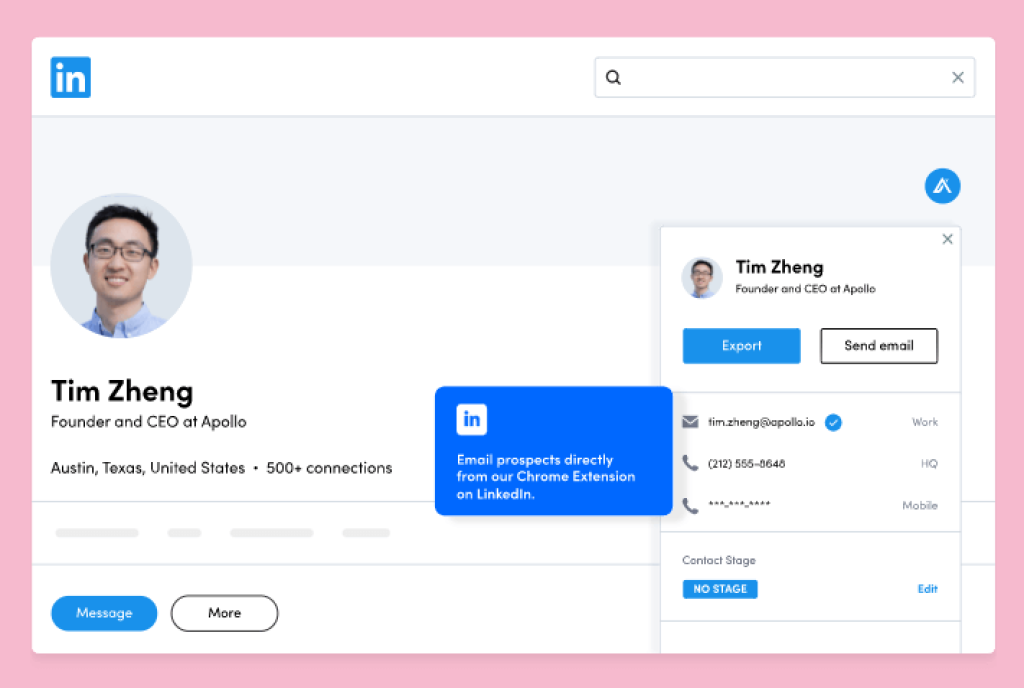 Search verified email addresses and phone numbers directly from LinkedIn to identify new target accounts using Apollo Anywhere.
Our data is accurate and up to date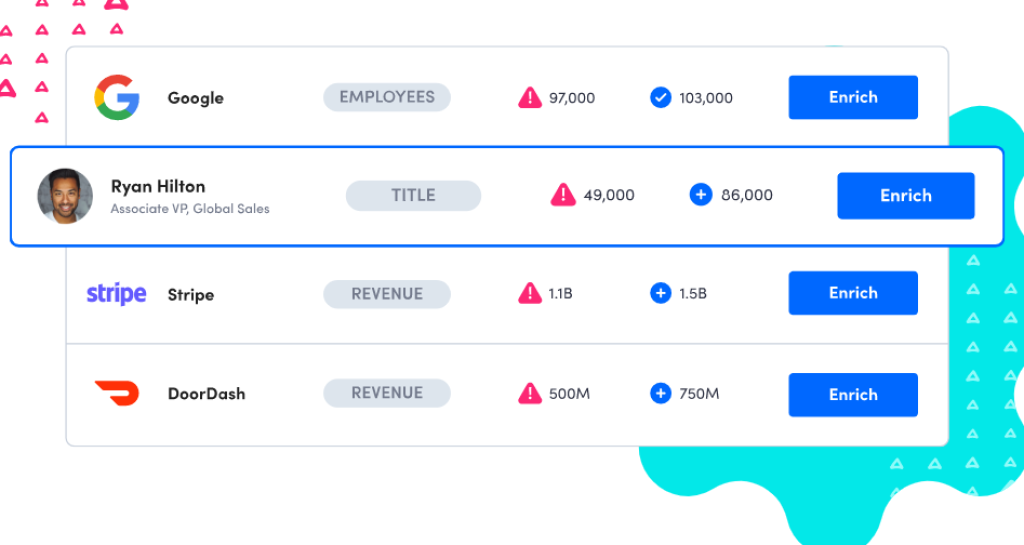 Apollo uses the industry's most accurate five-step email verification process 
Verified Direct Dial Phone Numbers
Verifies your extension and mobile number using third party providers and dialer data.
Apollo's database is updated daily and money back guarantees every time an email is undeliverable.