skill caravan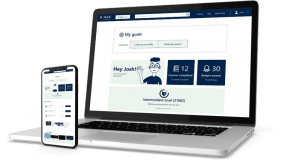 Skills Caravan software
Learning Experience Platform
Our LXP is one stop solution for Enterprise Learning Needs. Its a single subscription access to Personalised Learning Ecosystem curated from the "Best of Best" Content providers of the world. It enables e-learning, Online live learning, Niche Training's for Enterprises and Credentialing from Best Universities of the World.
Skills Caravan is challenging the status quo in Workplace Trainings in India. We believe in learning differently. We make Learning cost effective and personalised using AI to create micro learning paths and journeys. We provide with Dynamic skill assessments and gamification that makes learning enjoyable and aligns with companies Business Goals.
We enable you to create a knowledge based workforce with 21st century employees who are beyond specific domain knowledge. We offer technology enabled learning that is personalised, flexible, adaptive and cost efficient.
Skills Caravan offers an e-learning and Integrated LMS for the organization in its Learning Experience Platform. With features like Continuous Learning, Progress Tracking and Analytics, your employees will have more engagement on the platform.
Our E-Learning Platform offers 15,000+ courses curated from Best of the Best Content Providers. You can access them in the form of Books, Assessments, Videos, Audio Summary. We update the contents frequently as per the demand in the market.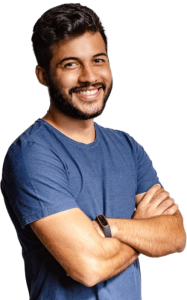 Skill Caravan is a Trusted Learning Partner to support critical business priorities.
Dynamic assessments to understand the skills of your company real time
Customised Journeys & Bootcamps for Long Term Career Goals
Dynamic assessments to understand the skills of your company real time
Prepare for your Technology Certifications with Online Courses & Practice Labs
At Skills Caravan, we are passionate about lifelong learning, making learning accessible to people in all parts of the world and providing those people with a digital learning record.
We are registered in India and operate globally. The business of Skills Caravan includes an online marketplace for e-learning resources(alongside software and services to produce and deliver such training and resources) (hereinafter the "Platform"), which are made available by and through a number of partners, including content partners, distribution partners and implementation partners, (collectively, "Partners").
We acknowledge our obligations to all recipients of our products and services (hereinafter the "Services"), including visitors (hereinafter the "Visitors") to our website at skillscaravan.com (hereinafter the "Website"), our registered users and administrators(hereinafter the "User") of our Platform on behalf of our customers (hereinafter the "Customer") (hereinafter together the "Data Subject" or "you" and "your") to collect, manage, process and use their personal information (hereinafter the "Personal Data") in accordance with the laws and regulations of each of the countries in which we operate.
2. SCOPE OF THIS PRIVACY POLICY
(a)the Personal Data we collect about you when you use the Website, the Platform, when you contract with us, or otherwise interact with us (for example, by attending our premises or events or by communicating with us); 

(b)your rights surrounding how we use your Personal Data, which include how you can object to certain uses of your Personal Data and how you can access and update your Personal Data (for more details see section 7). 
WHAT PERSONAL DATA WE COLLECT
‍(a) We collect Personal Data, including:
(i) the name, email address, phone number and country of residence;
(ii)where relevant, name of employer and title;
(iii) other information volunteered by the Data Subject (e.g. information entered on our Platform or our Website or provided to our team) or given to us with consent;
(iv) information derived by use of cookies (e.g. IP addresses– please refer to the Cookie Policy here); and(v) Personal Data about the learning activities undertaken by the User, including course completion, and use of features, links and third-party integrations.
(b)The information described in section 3.1(a)(v) forms part of a User's profile, which is created when a Data Subject first opens an account with an email address and password and which forms the basis of the User's learning record.
(c) In addition to the Personal Data we collect about Users, we also collect Customer Personal Data that is required for your contract with us, such as company affiliation, contact information, invoicing data, and physical address.
(d) We may receive Personal Data about you from other Skills Caravan Users or Partners, from third-party services, from our related companies, social media platforms, public databases, and from our business and channel partners. We may combine this Personal Data with Personal Data we collect through other means described above. This helps us to update and improve our records, identify new customers, create more personalized advertising and suggest Services that maybe of interest to you. 
Sensitive Information and Personal Data of children
(a) Under the Customer Terms, all our Users must be over the age of 18.

(b) Skills Caravan does not solicit, collect or knowingly process sensitive information(as defined under the Privacy Act 1988 (Cth) or sensitive personal data (as defined under GDPR, the FDPA and the UK Data Protection Act 2018).
HOW WE COLLECT PERSONAL DATA
Collection from an individual
‍We collect Personal Data directly from Data Subjects via the Website and the Platform, including when you submit a query and via correspondence if you contact us (including via email or phone).This Personal Data may include your name, email address, phone number, company, role, and any other information you provide us. We also collect Personal Data directly from Customers when you contract with us for the provision of our Services. 
Collection from authorised representatives
We collect information from employers and organisations on behalf of their employees, contractors, consultants, volunteers and other parties that they wish to register for our Services. This information may include the name, email address, role, and further contact information of the Users if necessary or volunteered by the disclosing authorised representative. 
Collection via Cookies and log files
‍(a) We receive information via third parties including the employer / company /organisation when it is provided to us by such an authorised representative to enable the use of the Services.

(b) This information may include the name, email address, phone number, company, role and other User's information as provided to us by the authorised representative. 
Collection via cookies and log trackers
We allow limited use of various technologies to collect and store Personal Data when Visitors visit our Website, which may include using cookies(i.e. a string of unique data that a website stores on a Visitor's computer and that the Visitor's browser provides to the Website each time the Visitor returns) or similar technologies to identify the Data Subject's browser or device.
HOW AND WHY WE USE THE PERSONAL DATA WE COLLECT
Data processing activities
We act as a data processor to perform our contracts with our Customers and process User's Personal Data that Customers have provided us with for the following purposes:
(i) performing the Services;
(ii) User registration;
(iii) User enrolment (into courses);
(iv) User learning record creation (once a course is completed);
(v) User reminder notifications (via email) to Users when learning is due; and
(vi) issuing an administrative report to determine overall User process.

If required, a Data Processing Agreement (DPA) which complies with the DataProtection Law requirements will be signed between Skills Caravan and each Customer that receives Skills Caravan Services. 
The reasons we collect, store, process and use your Personal Data include:
(a) to perform, personalise and administer our Services;
(b)to identify and authenticate Users;
(c) to allow Users within an organisation (e.g. within an employer) to communicate with each other;
(d)for support or response purposes, including when Data Subjects request support or make an inquiry;
(e)to plan, improve, tailor, optimise, market and promote our Services for and to Data Subjects including by asking Users for feedback on our Services;
(f) to provide Data Subjects with relevant information and offers of courses and other services that we believe might be of interest to Data Subjects, which we may do by email;
(g) to manage Users' accounts;
;
(a) Given that Skills Caravan operates internationally, Personal Data of Data subjects that we collect Personal Data from, including via the Website and the Platform, may be transferred across national and continental borders, including for contractual and other lawful legitimate business purposes or at the request of Data subjects including to the following locations:

(i) India;
(ii)The United States of America;
(a)We acknowledge the various data breach obligations in each of the jurisdictions in which we operate.

(b)We commit to promptly identifying and responding to any breaches, to act to prevent harm and to report, if and as required, to the relevant supervisory authority and the concerned Data Subjects.