Madgicx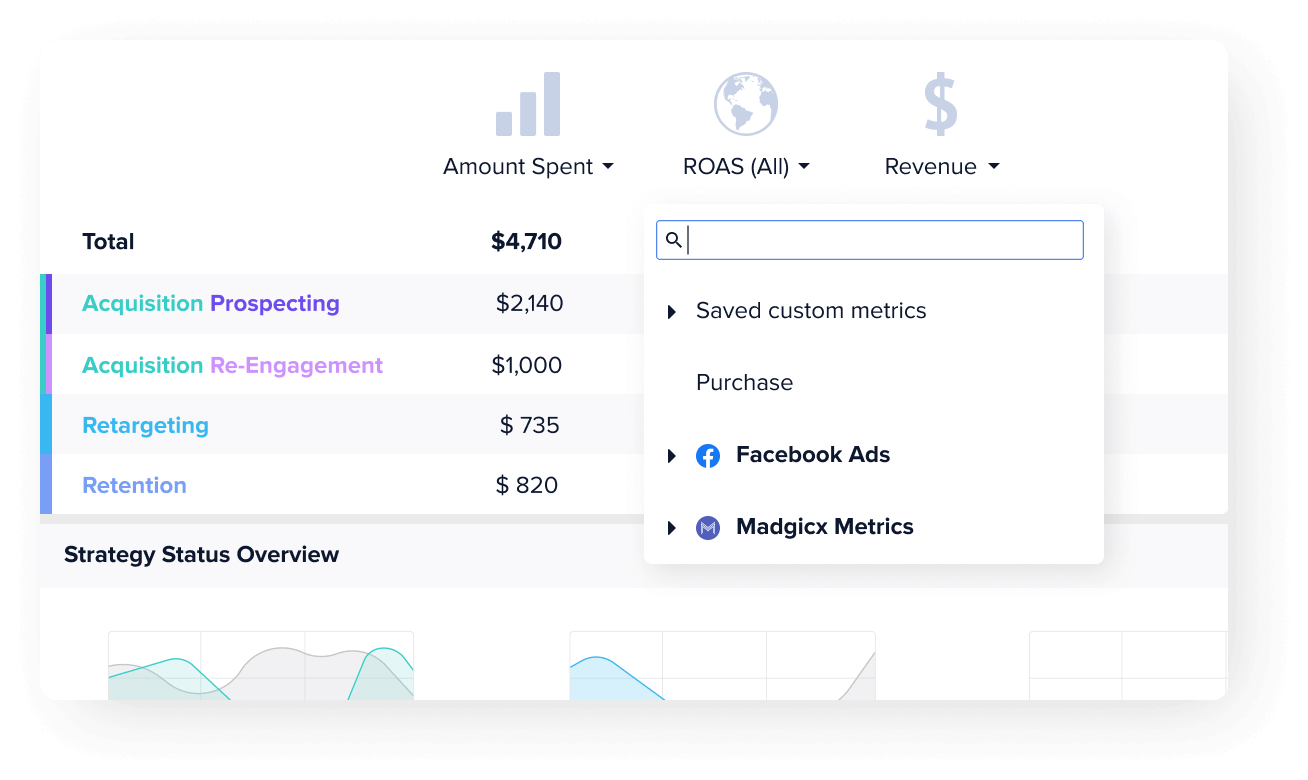 Tracking
Automation
Targeting
Ad Management
The E-Commerce Advertising Cloud
Ad Performance Beyond Human Limits
Most ecom brands care about their ad budget, but less about ad optimization, Madgicx with his AI and ML powers can help you get the most profit from your ad spend.
Tracking & Attribution Solution
Save the cost of bad decisions
Accurate data is the cornerstone of advertising success. Without them, you're just fumbling around in the dark.
Preparing for a cookieless future
iOS 14 is just the beginning. Third party cookies are disappearing. Ready for tracking?
Enjoy a quick and professional setup
Instead of wasting weeks of work and risking costly setup errors, let our experts do it for you.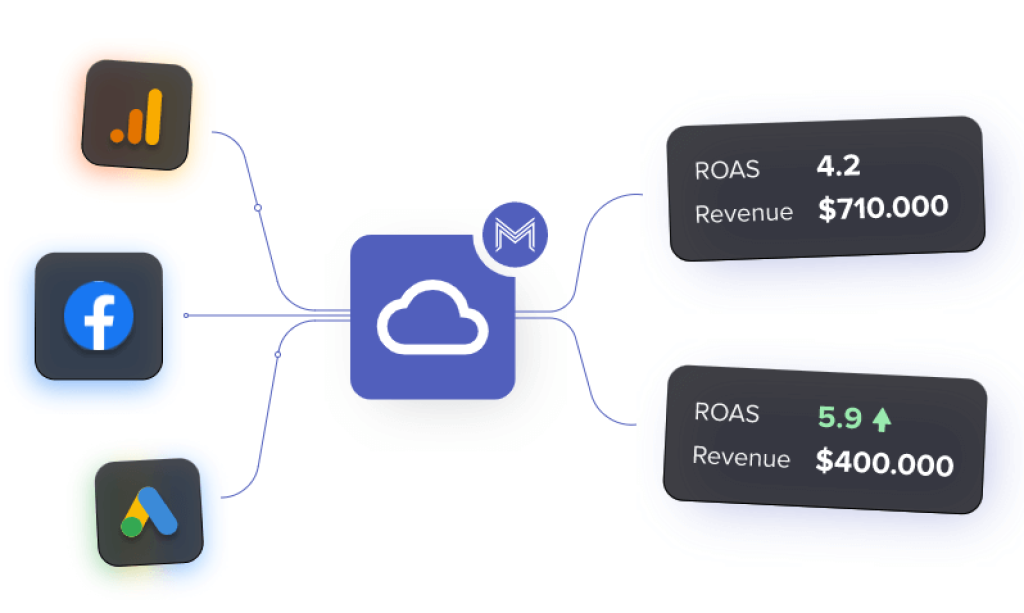 Maximize KPIs with Autonomous Ad Management
Imagine an AI-powered machine that thinks like the world's best media buyer. This is the Madgicx platform.
Gradually increase his ROI of advertising while spending less time managing ads.
Ensure 24/7 budget protection
Ad performance can be very volatile. Only automated solutions can keep your budget secure at all times.
Constantly Produce Converting Ads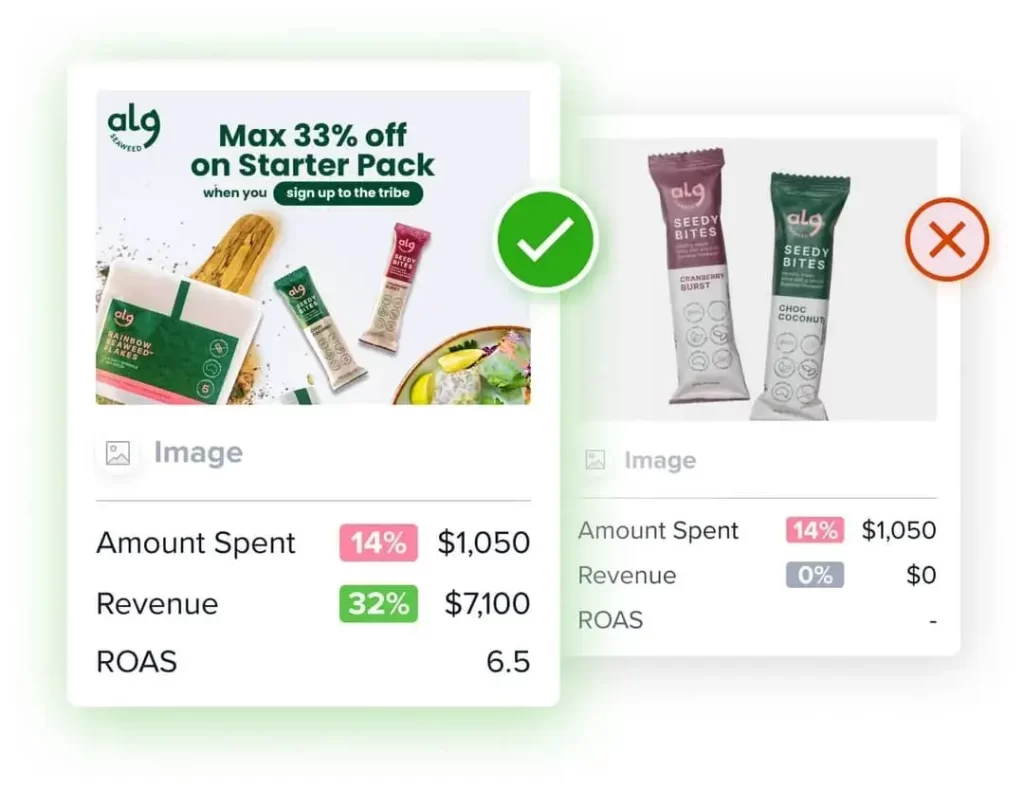 Analyze creatives to find out what works
Easily identify the best (and worst) creatives by funnel stage, placement, and more, and understand what to build next.
Send your brief and create a draft within 24 hours
Get unlimited creative ideas from Sparkle's professional motion and graphic designers using efficient briefing tools.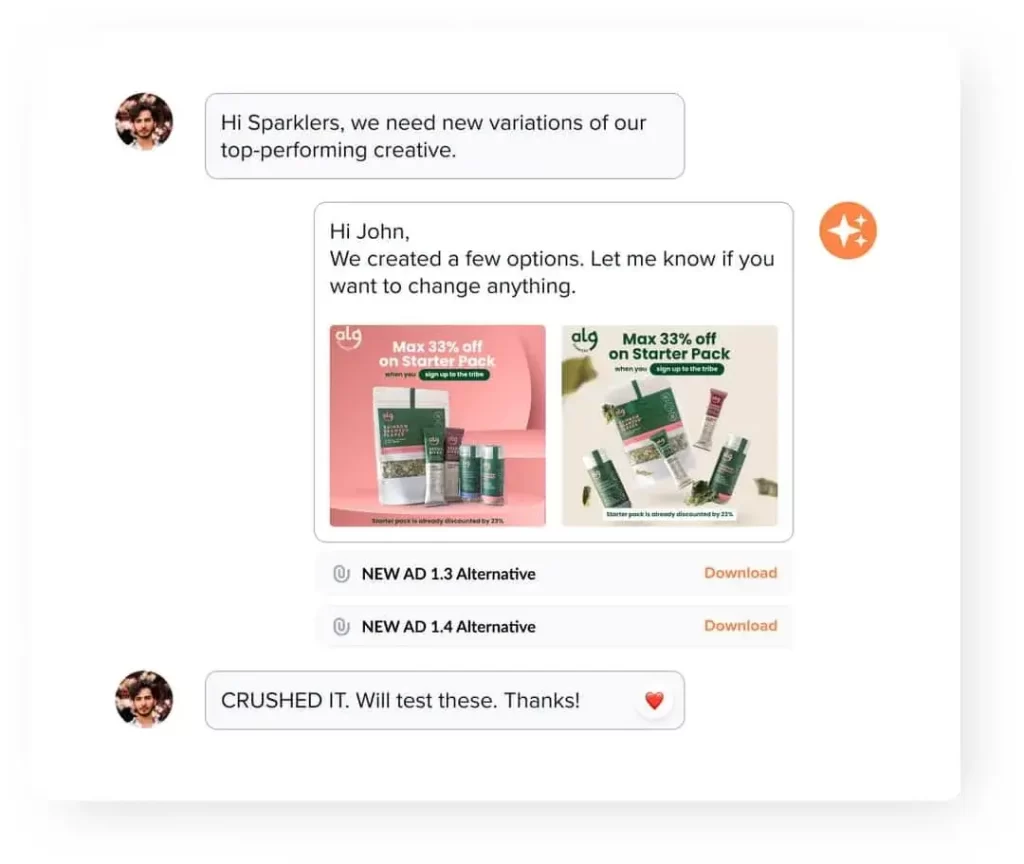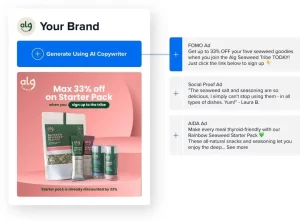 Writing ad copy with the power of AI
Use Ad Copy Insights to learn what words your audience resonates with and empower AI copywriters to create compelling ad copy.
Test, optimize, and repeat the process
Launch all your creatives in a few clicks, identify your best and worst performers, optimize your budget, and repeat the process.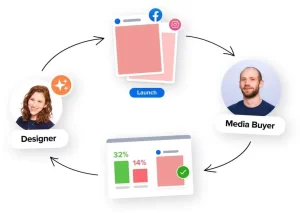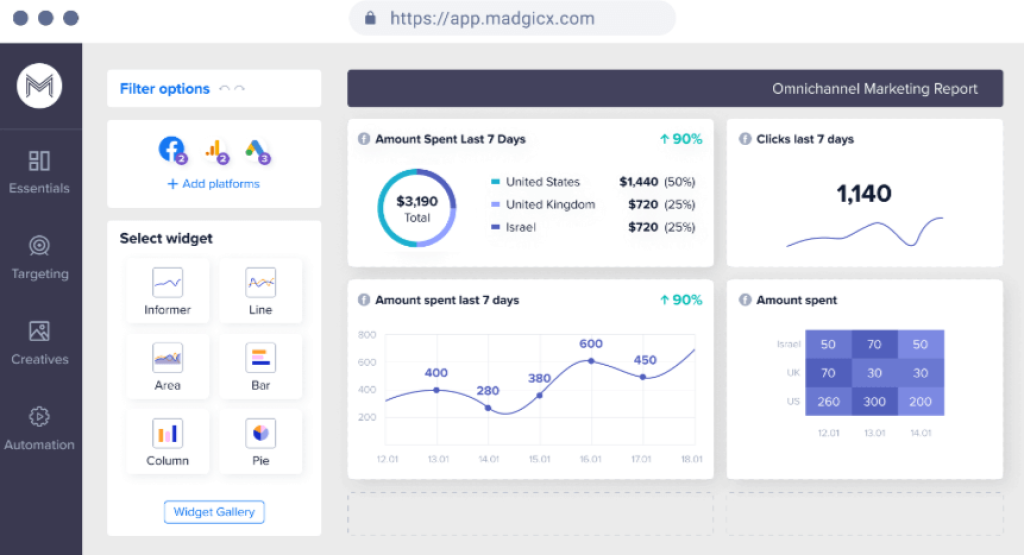 Easily create your dream performance dashboard, or instantly use a template from industry leaders.
The First E-Commerce Ad Cloud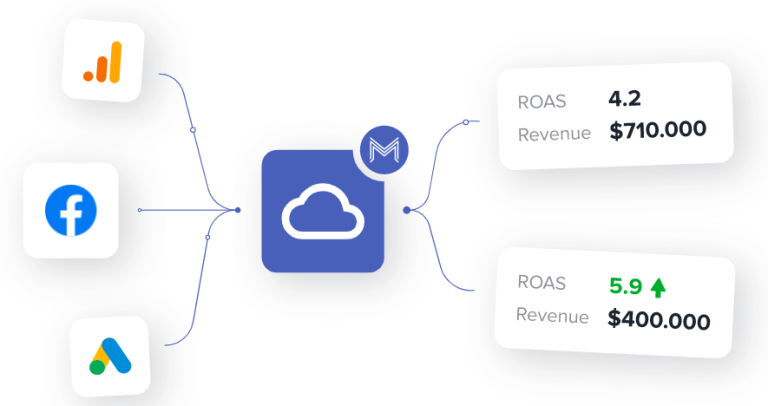 See the True Outcome of Your Hard Work
Can't show measurable results that justify your spending? Setting up Madgicx Cloud Tracking can reveal the real impact of your work in Ads Manager. This allows you to measure and report on the actual performance of your campaigns, see which campaigns are working, and get the right ratings.
Save Yourself the Cost of Wrong Decisions
Making decisions based on inaccurate and incomplete data I'm already losing money every day because I'm doing By improving tracking accuracy by at least 20%, we not only avoid mass underreporting. It also helps you make more informed decisions to maximize your ROI.
Autonomous Budget Optimizer
The Only Budget Optimization Solution You Need for Facebook
Optimize your budget across campaigns, ad groups and funnel stages
Madgicx's Autonomous Budget Optimizer provides comprehensive account budget management capabilities. Our execution capabilities utilize both ad rate and campaign budget optimization to deliver the best results.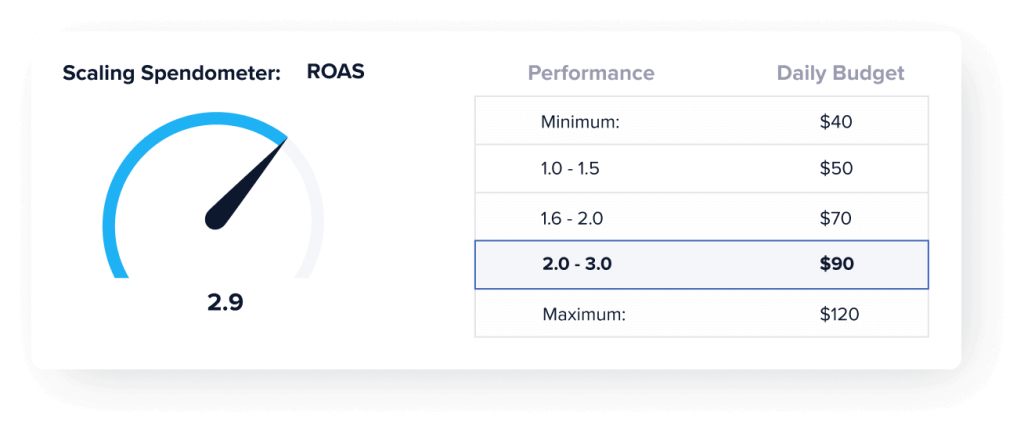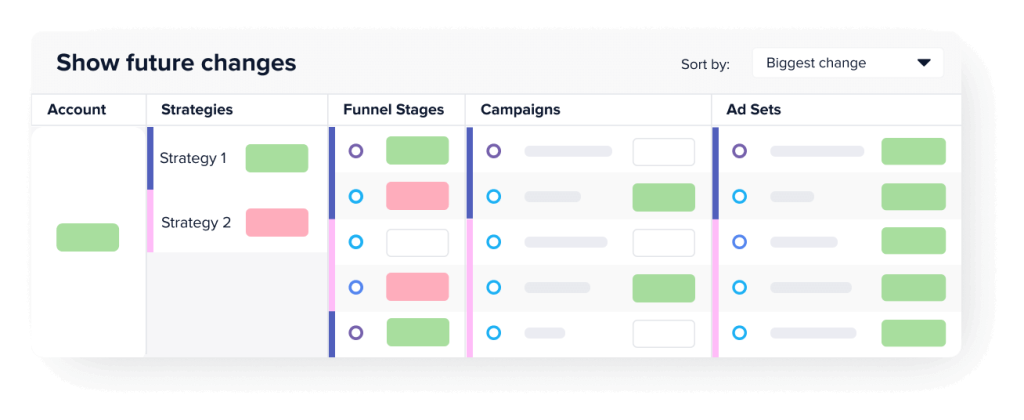 Define your own autoscaling rules
Your budget will automatically increase or decrease based on the metrics that matter.
Four proven tactics used by top media buyers are now accessible and easy to use for all Facebook advertisers.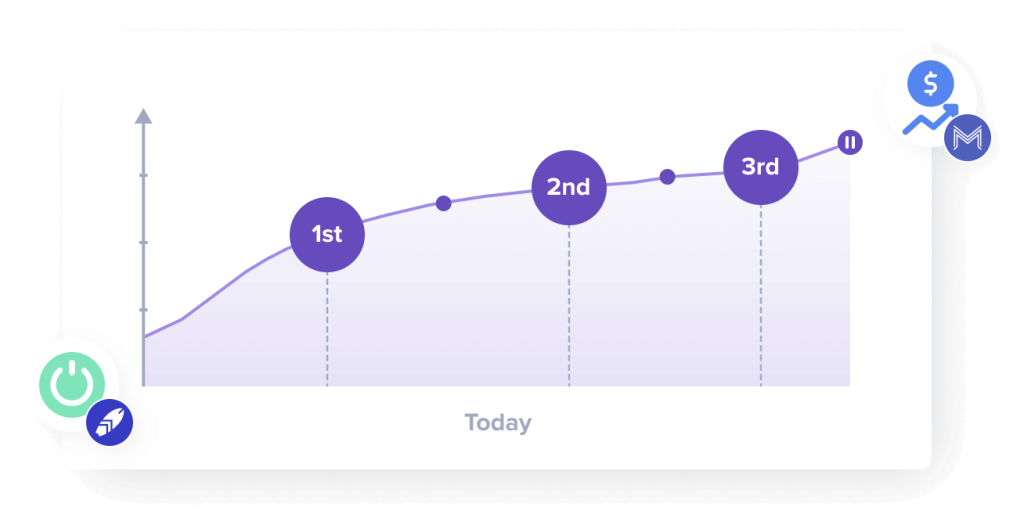 Integrate Sophisticated Tactics into Your Strategy
Incorporating Sophisticated Strategies into Your Advertising Automation Has Never Been Easier. Madgicx's automated tactics allow you to optimize your ads effortlessly. Just sit back and let the machine do the work.
Streamline your media buying workflow
Use intelligent automation tactics to efficiently buy ads and optimize your campaigns. Increase your ROAS, get more conversions and ultimately increase your business revenue.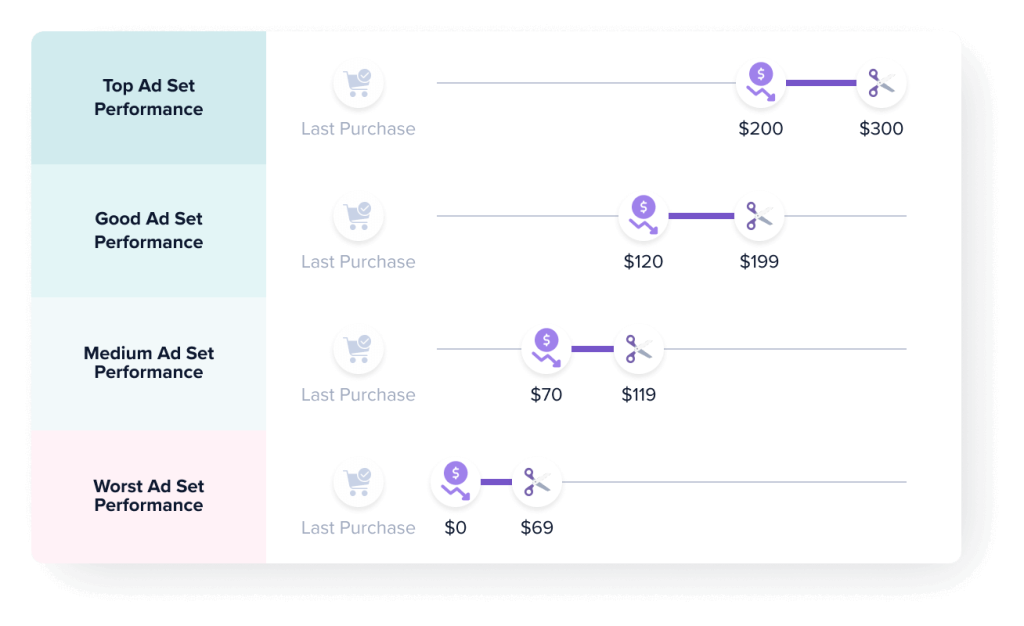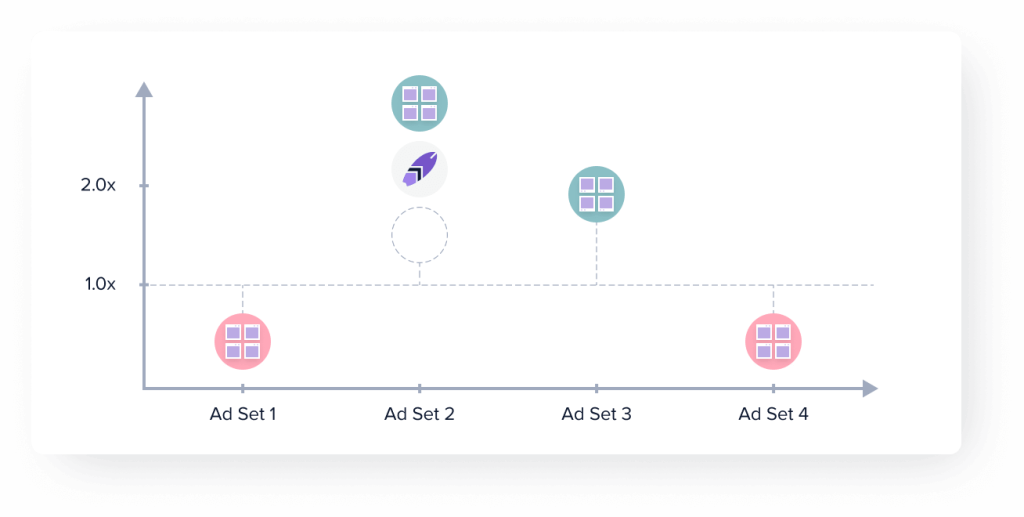 Stay ahead of the game with real-time triggers
While the market standard takes 15-30 minutes for regular checks, Madgicx's rules are triggered in real time. This allows you to maximize the efficiency of your tactics and get the best possible results.
Benefit from the Perfect Human-Machine Symbiosis
Harness the power of AI algorithms and combine them with human intelligence for the ultimate optimization of your advertising account.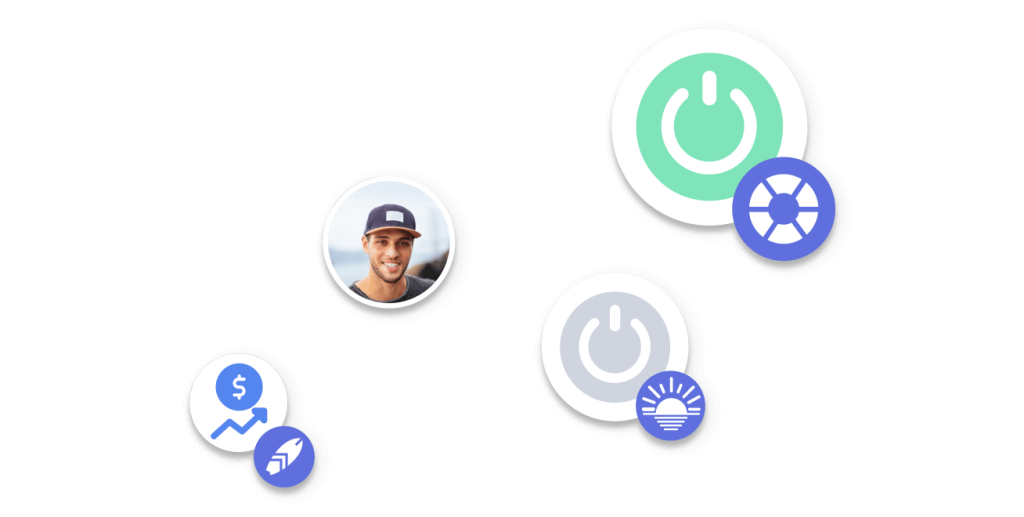 Creative Insights integrates billions of data points and transforms them into actionable insights that help you find the right creative direction.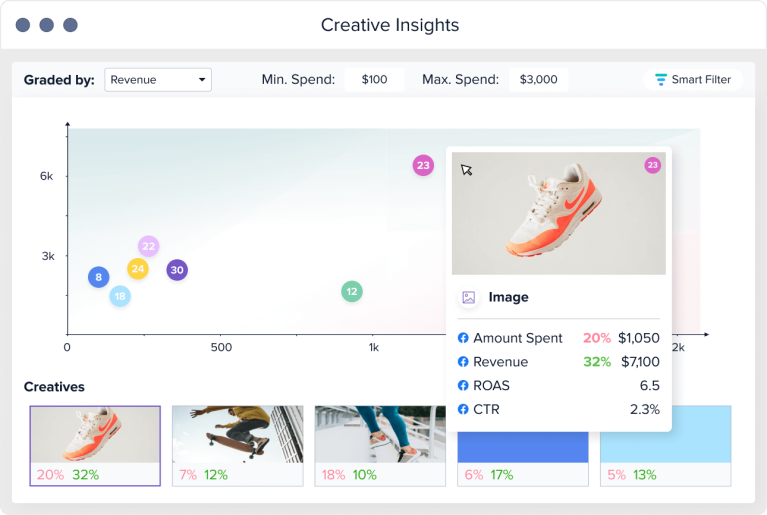 Get a complete picture of your Ads
Gain key creative insights. B. The ones that generate the highest revenue, offer the opportunity to scale, and save your budget.
Monitor Performance Trends
Madgicx Creative Insights helps you understand how a particular creative is performing over time. This will help you ride the wave of success and avoid ad fatigue.
Using AI visual recognition for creative tagging
Human annotation is expensive. Harness the power of AI for creative labeling (including videos) powered by computer vision and creative learning technologies to extract the creative elements and attributes that drive performance.
Spot Scalable Formats with 360° Creative Mapping
Facebook and Instagram offer different formats to reach your audience. The Creative Insights dashboard helps you find new ways to interact with your audience with a comprehensive view across all formats.
Generate click-boosting content without the brainstorming, constant revisions, and other dreadful parts of writing.
AI-powered personalization based on ad performance
Do long text ads overwhelm you? Which words work best in ads? Do emojis make a big difference in conversions? Generate copy that works for your business with performance in mind.
Cover All the Angles You Should Cover in Your Ads
Find winning copy that covers all the angles you want your ad to cover and test as many versions as you like at once to maximize your conversions. AI copywriters can create multiple ads with different structures such as FOMO, AIDA, and Before-After.
Save Everything in One Collaborative Library
Keep all texts in one place to help you and your team stay organized. You can save your favorites, sort them however you like, and even create folders for each campaign. It's all very easy.
Madgicx's Audience Studio automatically uncovers hidden, profitable opportunities.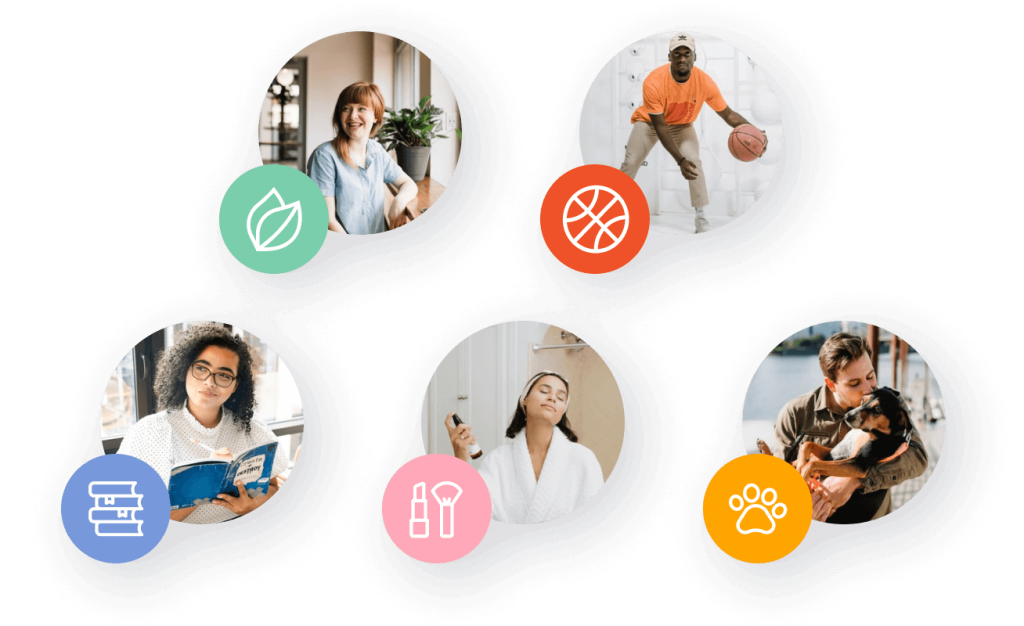 Discover the Next Best Interest to Target
Audience Studio analyzes account performance to rank interest by profitability and predict the next top targeting options.
Automatically Consolidate Audience Data
Say goodbye to spreadsheets. Even if you use the same audience across multiple campaigns, Madgicx can consolidate audience performance data to understand profitability.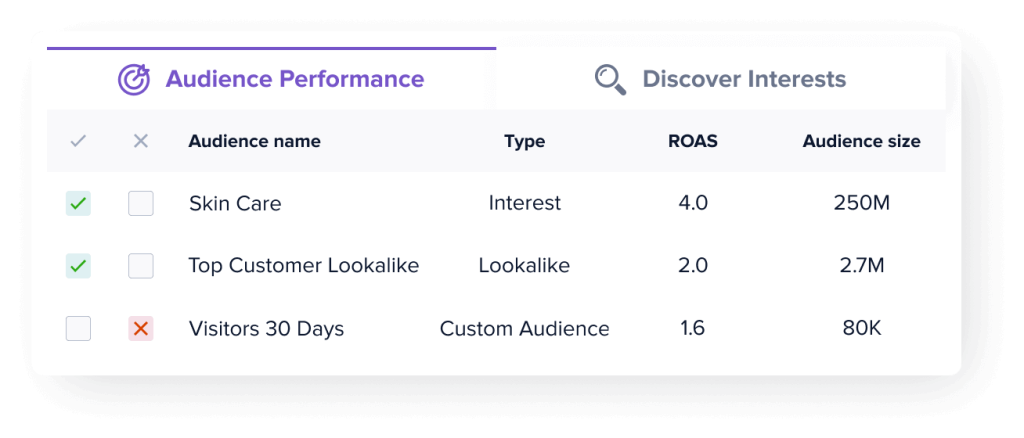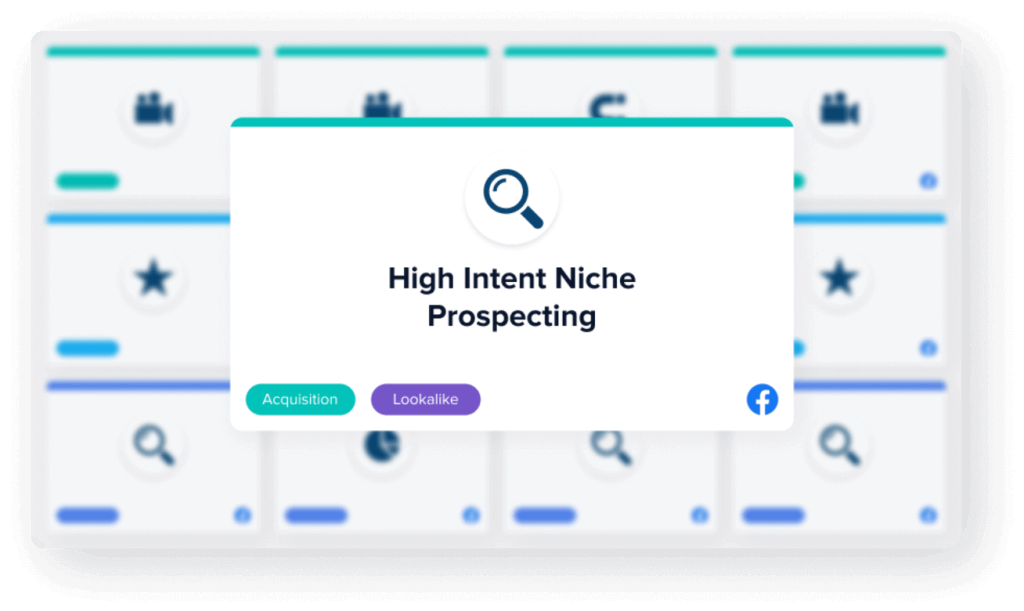 Instantly Target, Immediately Launch
As with other Madgicx tools, insight is directly tied to execution. Once you've selected your audience, you can get started in just a few clicks (or save it as a preset to start later).
Target all Google and Facebook audiences you need to test
Access Madgicx's exclusive AI Audiences
Use Audience Launcher's AI technology to find and target your most profitable audience. Launch 27 audiences created based on the eRFM model.
Leveraging Data-Driven Targeting
Easily select high-performing demographics based on historical data. Understand your top locations and exclude low-profit areas to maximize optimal ad placements. Additionally, Madgicx can schedule ad launches when they are most likely to lead to conversions.
Reach Your Audiences Quickly
Audience Launcher, you can target as many audiences as you want across your sales funnel with just a few clicks. Madgicx's pre-built audiences come with automatic exclusions, so you don't have to worry about manual exclusions or costly duplicates, making the process quicker and smoother.
Launch hundreds of successful Facebook ads in no time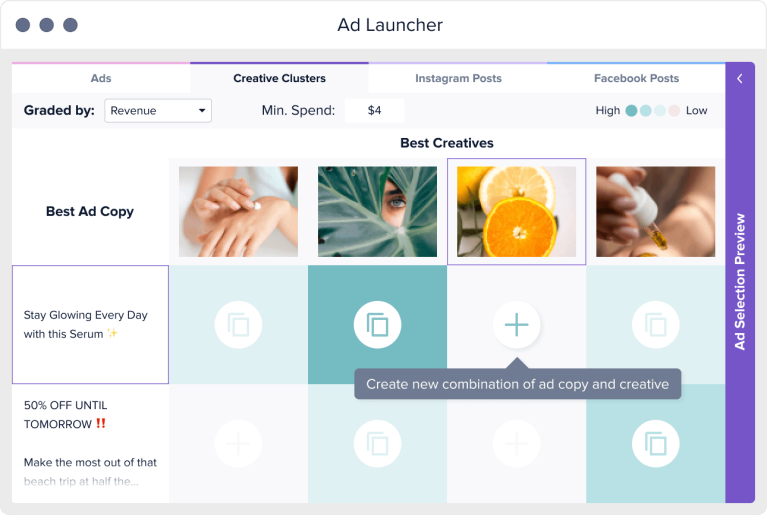 Ad Launcher's ad copy and ad performance visualizations let you instantly combine your top ads and best copy to create suboptimal ads.
Leverage Intelligent Data Unification
Single source of truth for ad performance: Our intelligent algorithms identify an ad and tell you everything about its performance, even if the ad is used in different ad sets and campaigns. data, so you can see everything clearly. your ad launcher.
Show the Right Content to the Right People
Choose personalized ads and deliver them instantly to specific audiences. Discover hidden metrics that show which ads convert the most across different age groups, gender groups, countries, funnel stages, and more.
Save Pre-Packaged Ad Clusters
Accelerate future ad launches by storing pre-packaged ads for different audiences and platforms. Ads can also be added to the Ad Launcher using the Ad or Post ID.