Process Street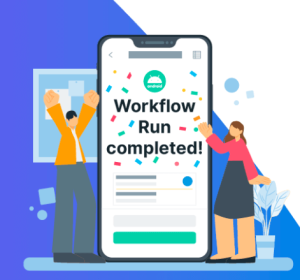 Simple process and workflow management

Process Road is a no-code, straightforward and strong method for dealing with your group's common work.
Build processes that mirror your business
Push work ahead quicker with no-code work processes that impeccably match your group's dexterity and scale.
Tackle recurring work in a new way
A better approach to deal with the center cycles of your business. Change work into "work processes" and watch it disappear into the cloud.


Get started quickly, see results immediately
Construct your most memorable work process on the very beginning, regardless of us. Our fast beginning formats, instinctive plan and no-code interface make it more straightforward than utilizing a bookkeeping sheet.
Automate work across systems
Incorporate with any application and mechanize all work processes, regardless of how complex.
We handle tangled conditions, high level endorsements and fine-grained consents.

Unify knowledge and action in one place
A solitary home for all your group's cycles. Eliminate the line among preparing and doing. Locally available new representatives while they're being useful.


Bring work to where your team lives
Work from Slack or Microsoft Groups with our local applications. Sync errands to your #1 apparatuses. Complete endorsements from email and our portable applications. Anyway you like to work, we support you.
Built for performance, security and scale
Trusted by Fortune 500 organizations and legislatures all over the planet, our tactical grade security, consistence and speed allows you to work with inward feeling of harmony.

Manage multiple organizations and teams
Control who can edit documents and complete workflows.
Process Management app for fast moving teams

Find Cycle Road and how it can help you. Coordinate, team up, scale, no-code.
A simple, no-code interface

Processes as collaborative workflows
Immediately make and relegate work processes to your group. Track movement from the dashboard and finish told when errands are.
Create procedure documents in seconds
Our basic connection point gives you make organized reports access seconds. Natural console alternate ways and intuitive make it simple for anybody to utilize.


Document your team knowledge
Use Pages to catch, sort out and share your laid out group information. Pages are free perpetually for everybody in your organization.
Utilize contingent rationale to make genuinely powerful work processes with in the event that/rationale that adjusts to your groups evolving needs.


Smooth out any interaction that needs approval by someone else. You can make single occasion, multi-stage or consecutive endorsements.
Integrate with over 3000+ apps
Naturally plan and dole out work processes, and update your other applications when activities occur inside Cycle Road.


Capture structured data with forms
Use structures to gather organized information in your work processes. Input information physically or have it shipped off and from the applications you love.
Add Rich Content and Media
Better impart your thoughts and train your group by adding visual and sound guides. Add rich media to your reports including pictures, recordings and documents.


Schedule recurring workflows
Robotize your errands and save time with day to day, week by week and month to month planned work processes and other mechanization modules.
Continuously realize who did what, when with our full action feed and review trail.


Make dealing with the consents of different clients immediately a snap with gatherings.
Perfect for all kinds of teams...