Logility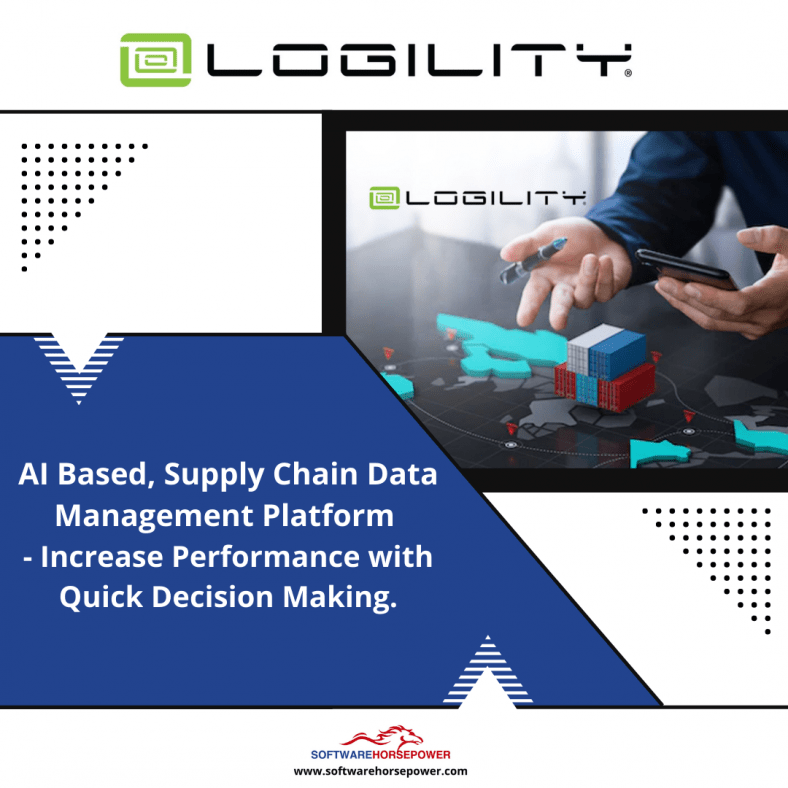 Reinvent supply chain planning. Deliver better business outcomes.
Logility is the supply chain leader entrusted by the world's leading brands to deliver a digital, sustainable supply chain that powers the resilient enterprise.
Leader: 2021 Gartner Magic Quadrant for Supply Chain Planning

AI and Analytics: The Importance of Visualization and Data

Integrated Business Planning
Guide your business resources to meet revenue, profitability and customer service goals.
Ensure annual planning keeps pace with a dynamic global marketplace. Traditional planning is inefficient and a significant drain on resource; IBP maintains a continuously updated operating and financial plan that ensures all information around demand, supply, new product development, strategic initiatives and finance are current and provide a single source of truth for your business.
Empower both S&OP and long-range strategic planning together in one flexible planning and decision support system by uniting volumetric and financial information. Automate and facilitate the planning process through collaborative workflows, calendars and real-time, configurable alerts that can fix critical issues as they arise across all tiers of the extended supply chain.
With global business complexities growing every day, companies must have business processes in place to help manage the trade-offs between the supply and demand sides of their supply chain. The ideal goal is to have processes – and the right supply chain planning platform to support them – that bring the right people to the table consistently to create one plan for the business.
Streamline moving product concepts to market, rationalize complex product lines, and drive smart assortment plans and allocation strategies.
Merchandise and Assortment Planning
Merchandise and assortment planning converts high-level financial goals into chain and store-level plans for both financial and unit profiles across all retail channels and locations; and translates merchandise plan targets into merchandise collections to be deployed to channels and stores within the organization.
Product Lifecycle Management
Improve design productivity and reduce lead times with real-time visibility to streamline moving product concepts to market and rationalize complex product lines. Leverage a library of digital assets and collaborate with your vendors to synchronize activities, reduce sampling costs and grow margins with better product launches.
Traceability ensures companies can track chain of custody through all tiers of their supply chain. Traceability stores all relevant documentation that relates to each transaction encountered between every supply chain trading partner, from component origin to importer of record.
Supply Chain Data Management
Gain access to tailored supply chain and ERP data integration without the headaches of custom development.
Traditional custom-coded integration projects are old news. Logility has a much faster way of doing things. The Logility® Digital Supply Chain Platform leverages unique pre-built templates, standardized connectors and fast, rules-based data transformation to cut implementation effort
Machine Learning and Artificial Intelligence
The Logility Digital Supply Chain Platform uses machine learning (ML), artificial intelligence (AI), algorithmic optimization, scenarios and simulations, actively evaluating demand and supply variability.
Running a global, distributed supply chain requires daily, weekly and monthly insights to keep operations running smoothly while controlling costs and ensuring customer satisfaction
Visualize your global enterprise in greater granularity than ever before to accelerate supply chain planning decisions.
Integrated Business Planning​
Annual Planning

Long-Term Planning

S&OP/S&OE
Merchandise and Assortment Planning

Product Lifecycle Management

Traceability
Demand Planning and Optimization

Demand Sensing

Pricing and Promotion Analysis​

Causal Forecasting​

Life Cycle Planning

Proportional Profile Planning
Supply Planning and Optimization

Manufacturing Planning and Optimization

Vendor Management

Quality Control

Compliance

Sourcing Management

Corporate Responsibility
Supply Chain Data Management
Data Management

Machine Learning and Artificial Intelligence

Advanced Analytics
Set optimal inventory targets at each node and stage of a multi-echelon manufacturing and distribution network to attain strategic inventory and service level goals. 
Inventory Planning and Optimization
Accelerate your enterprise with industry-optimized supply chain solutions.
Collaboration — with growers, mills, manufacturers and retail customers — is the key to achieving operational goals in the apparel industry.
Execute at the SKU level

Leverage optimal supply sources

Boost profits

Achieve low-cost
Logility helps you to meet the challenges of the fast-moving, dynamic consumer packaged goods industry. 
Achieve one-number planning

Set time-phased inventory targets

Improve visibility

Achieve low-cost compliance

Commit to integrated business planning
Business leaders in the durable goods sector must invest in solutions to effectively serve empowered consumers and meet the challenges presented by the growth of supply networks
Streamline NPIs

Monitor performance, reduce risk

Meet service goals cost-effectively

Simplify life cycle planning
With Logility, you will thrive in a climate of stricter regulatory burdens, increased demand for sustainability and new e-commerce expectations. Plan and execute your operating strategy based on a clear view of your global supply chain. .
Embrace demand forecasting

Implement predictive scheduling

Improve visibility

Achieve low-cost compliance

Streamline and align S&OP
Logility's solutions enable centralized control coupled with decentralized collaboration. Gain actionable insights into your products, pricing and supply chain health. 
Boost profits

Forecast at the SKU level

Gain real-time visibility

Streamline product launches

Turbocharge S&OP
Profitable growth in the service parts industry requires future-proofing your company with technology that manages inventory, controls costs, provides thorough component and repair process traceability and ensures regulatory compliance. 
Gain global visibility

Improve forecasting accuracy

Simplify life cycle planning

Leverage advanced analytics