Vidyard
Vidyard software | Video and Screen Recorder Software
Track who watches so you can follow up right away
Upload unlimited videos to your library
Deliver ad-free streaming video to anyone, anywhere
Embed them on your website, blog, and landing pages
Upload unlimited videos to your library
Record your screen or webcam—for free
5x Meetings with Video Messages
Vidyard is the key to making remote selling easy. From prospecting to proposals, record and send video messages that add a personal touch to every stage of the sales cycle.
The Free Video Tool for Virtual Sales
Can't shake hands in person? Do the next best thing: send a video. Create amazing sales videos for your prospects and customers in just a few clicks—no video expertise required.
Record your screen or webcam—for free
Send videos by email, LinkedIn, and more
Track who watches so you can follow up right away
Marketing Teams Love It Too
Whether you want to add video to your next email campaign or roll out a hosting solution with a full suite of video marketing tools, Vidyard is the easiest way to put your videos online.
Upload unlimited videos to your library
Embed them on your website, blog, and landing pages
Deliver ad-free streaming video to anyone, anywhere
The State of Virtual Selling Report
Our latest research report highlights future remote selling plans, spotlights how sellers can best use video, and will help you build a video action plan with key recommendations for getting started.
Recording videos has never been so easy. With Vidyard, you can quickly create videos and share them with your customers, teammates, and employees.
Get Vidyard for wherever you work.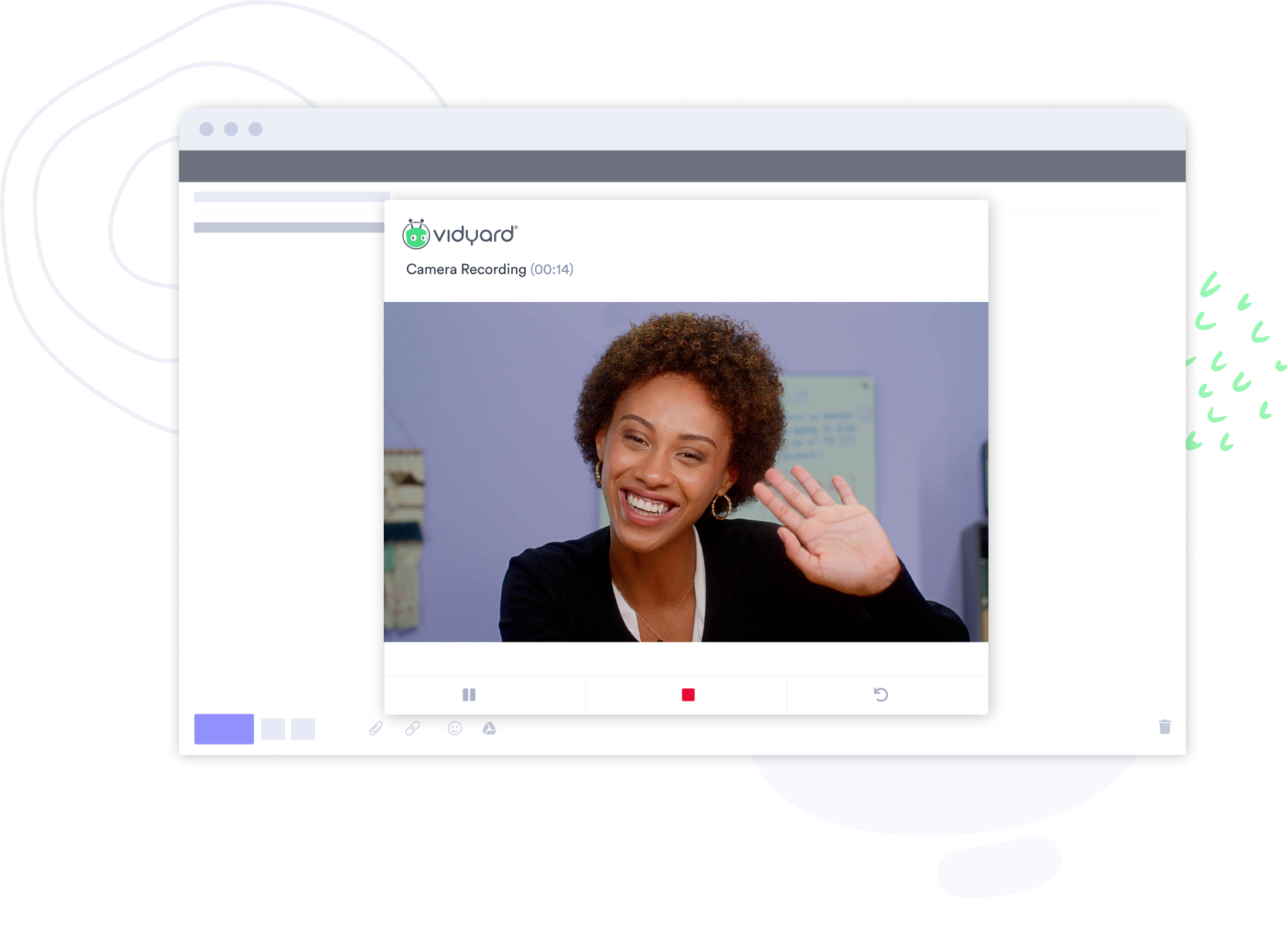 Record your screen, webcam, or both. Create your own videos in just a few clicks, with no special equipment or video expertise required. You can even upload an existing video or add video chapters to keep viewer engaged throughout your long-from content.
Record your screen, webcam, or both
Simple video editing and thumbnail customization
Integrations with Gmail, Outlook, and other business tools
Hassle-Free Video Sharing
Send videos by email, social, or however else you communicate. Viewers can watch on any device without worrying about downloading attachments.
Embed animated video previews into your emails
Post your videos to Facebook, LinkedIn, and YouTube
View notifications to know you who's watching your videos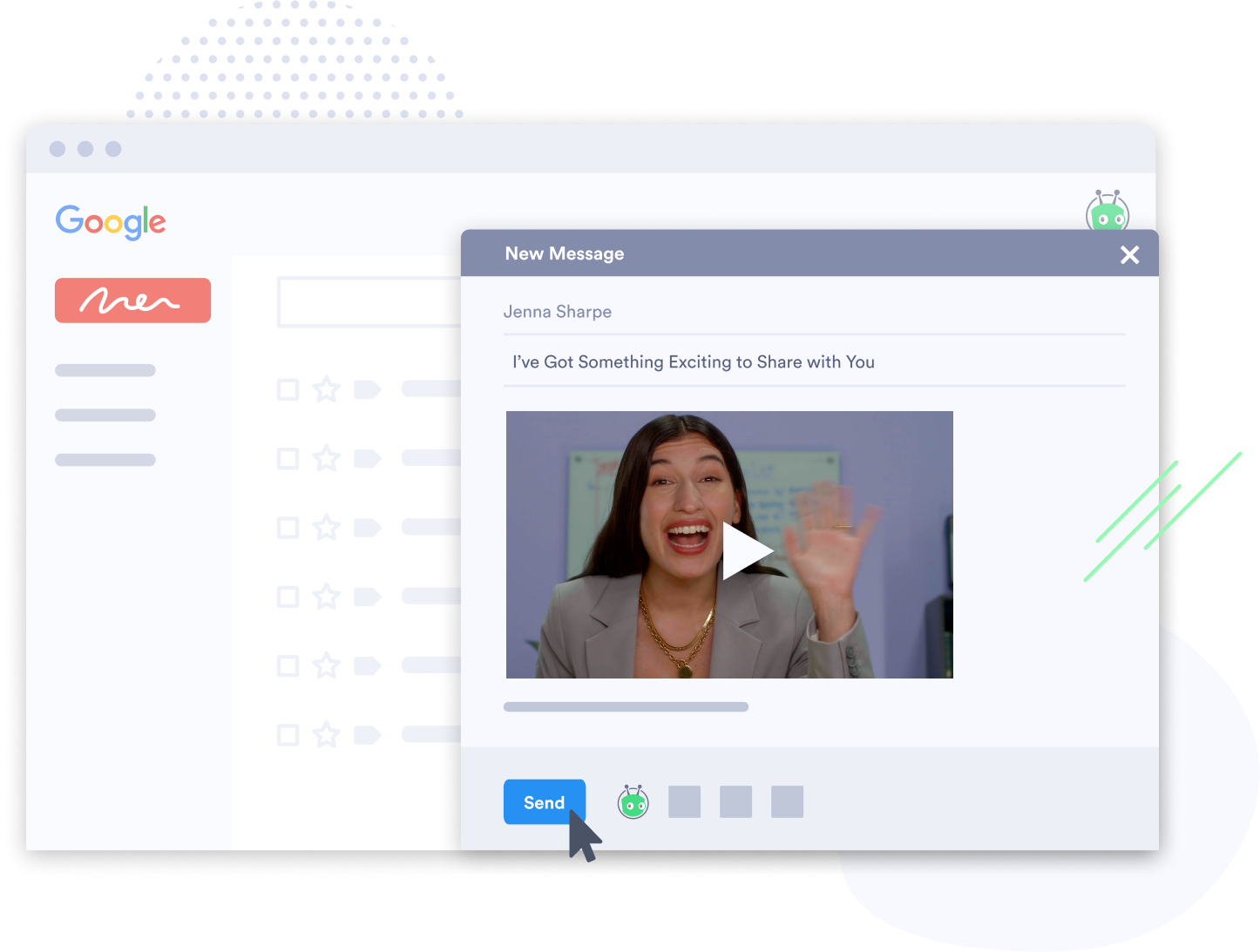 Video Creation for These Use Cases (and More)
Use video to improve every stage of the sales cycle, from prospecting to closing. Marketing teams can easily integrate videos into their campaigns and measure the impact. And all your teams can use video to keep communications personal in a virtual world.
Software demos
Marketing videos
Customer onboarding
Customer support
Analyst briefings
Customer stories
Sales outreach
Pitches and proposals
Meeting recaps
Executive updates
Employee communications
New hire onboarding
Project status updates
Design and UX reviews
Internal IT support
More Than Just Video Creation
Our video platform helps companies across the globe, from small businesses to Fortune 500 enterprises. Going beyond just video creation, we've got all the business-level features you need for your video strategy.
Security
Safe password protection
for your videos
Interactive Experiences
Custom video calls-to-action
and landing pages
Analytics
Detailed video analytics and
CRM integrations
Video Analytics at Your Fingertips
Your videos are getting views, but do you know who's watching them? Go beyond just view counts with video analytics that help you track video engagement, learn more about your audience, and turn views into results.
Powerful Video Analytics Dashboard
Detailed analytics dashboards let you see who's converting and for how long so you can refine every aspect of your video strategy.
Know who's watching to personalize your sales outreach and follow-up
See how viewers progress through your engagement funnel and understand which videos convert best
Track which of your team members are most active with video, and who drives the most views
Marketing Automation and CRM Integration
Push video data into leading CRM and marketing automation platforms like Salesforce, Marketo, HubSpot, and more. Transform your video data into analytical a-ha! moments.
Use video data to qualify, segment, score, nurture, and engage leads with automated marketing activities
Augment CRM contact records with viewing data so that sales can chase your high-quality leads
Feed video data into CRM dashboards to quantify video pipeline, revenue, and ROI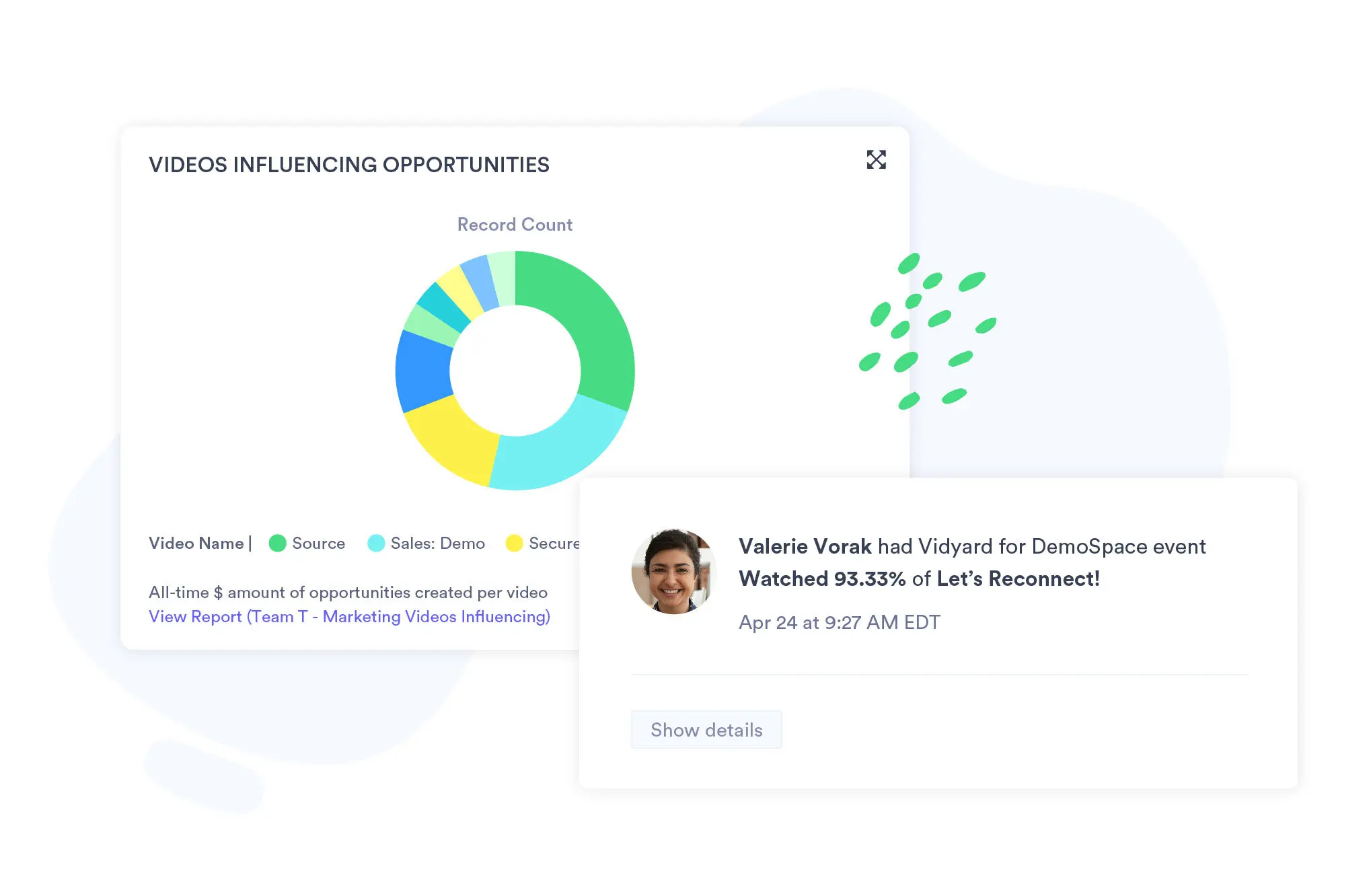 Video Hosting for Business
Our video platform is the fastest way to put your business videos online. Upload your videos for marketing, sales, customer support, and more.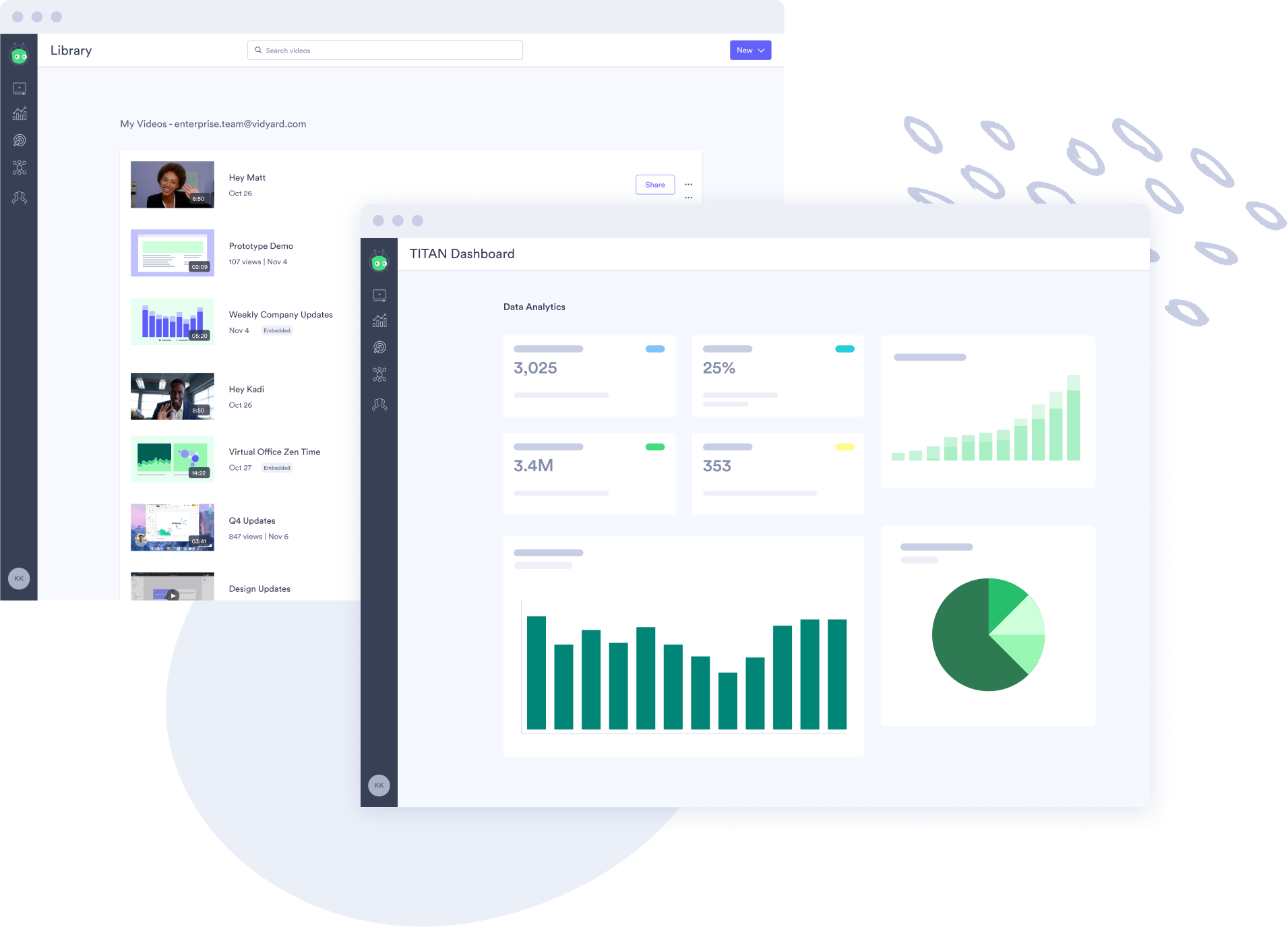 Video Hosting and Management
Whether you're just getting started or have a ton of content already, your videos deserve a video platform built for business.
Upload your videos with a simple drag-and-drop
Video analytics give insight into how your content is performing
Give agencies a link to add videos directly to your library
Share your video content by adding it into your website, blogs, emails, intranet, and wherever else you need to engage an audience.
High-quality streaming without ads or distractions
Add a custom video thumbnail or animated GIF preview
Customize the playback experience with your own branding