Cognism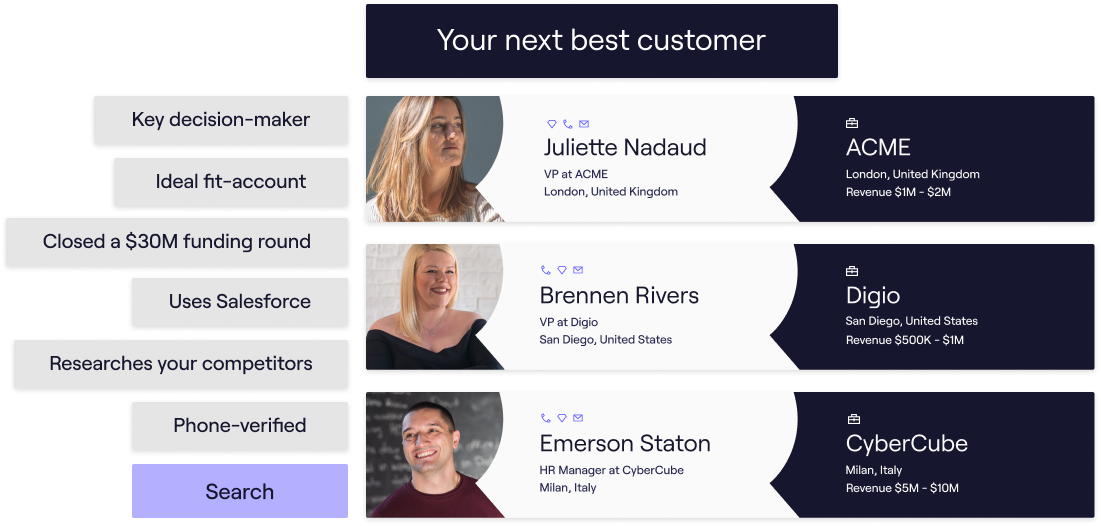 Cognism software | sales Software
Books & Reports
Checklists & Templates
Webinars
Podcasts
ROI Calculator
Cognism Signatures
We give you mobiles and B2B emails of people you want to do business with
✓ Unrestricted access to person and company-level data, so you always have enough prospects to go after and contact data to connect with them
✓ International coverage, so you can break into local and global markets: UK, Europe, Europe Nordics, DACH, North America, Global
✓ Easy platform setup and integrations, so you get all this data on-demand and in the systems you work in
You deserve MORE live conversations
Most reps spend 20% of their time researching prospects and an additional 30% of their time is wasted
because of bad data.
Imagine how much more you could achieve if your reps worked with accurate, phone-verified mobiles
and had a conversation every time they pick up the phone.
Spend less time dialing wrong or non-existing numbers and more time talking to people.
Get validated emails and phone-verified mobiles for key prospects in your target accounts. 
Phone-verified means we've called the contact to ensure the number is correct and connects you to the right person.
Find the buyers who are most likely to buy from you and use contextual data to have better conversations.
Combine hiring, funding and job join triggers with intent data (powered by Bombora) and technologies to get a head start on your competition and build strong relationships that win you the business. 
No other provider checks do-not-call lists in US, Canada and Europe and notifies you which prospects are on them except Cognism.
We take the compliance burden off your shoulders and help you prospect in accordance with the law.
With Cognism, not only do you get access to a notified database, but you also see which prospects have opted out from receiving phone calls in their national do not call lists.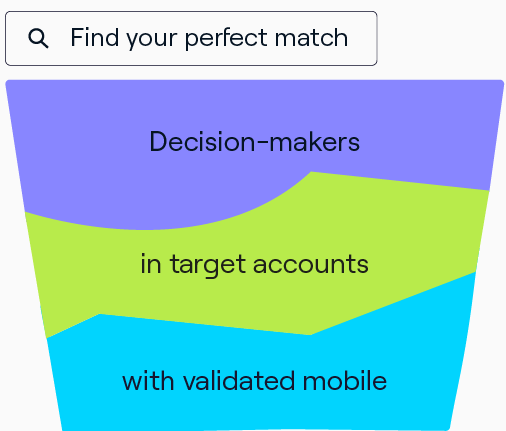 Find audiences that match your ideal customer profile - in seconds
Identifying accounts and contacts that match your criteria shouldn't take hours.
Cognism Prospector lets you build ideal-fit account and lead lists enriched with premium contextual and contact data, including the most accurate phone-verified mobile numbers on the market.
Advanced sales intelligence, 'cause just "location", "size", and "industry" don't cut it anymore
Modern buyers filter out all but the most relevant message.
Use Prospector to find out WHEN great-fit accounts are in-market, WHO the right person to contact is, and WHAT to say.
Combine firmographics, technographics, and buyer intent signals to truly understand your buyer and take your message relevance to the next level.
Easily find multiple entries in your accounts of choice and operationalise the intelligence you've collected with premium contact data & integrations directly into your favourite tools.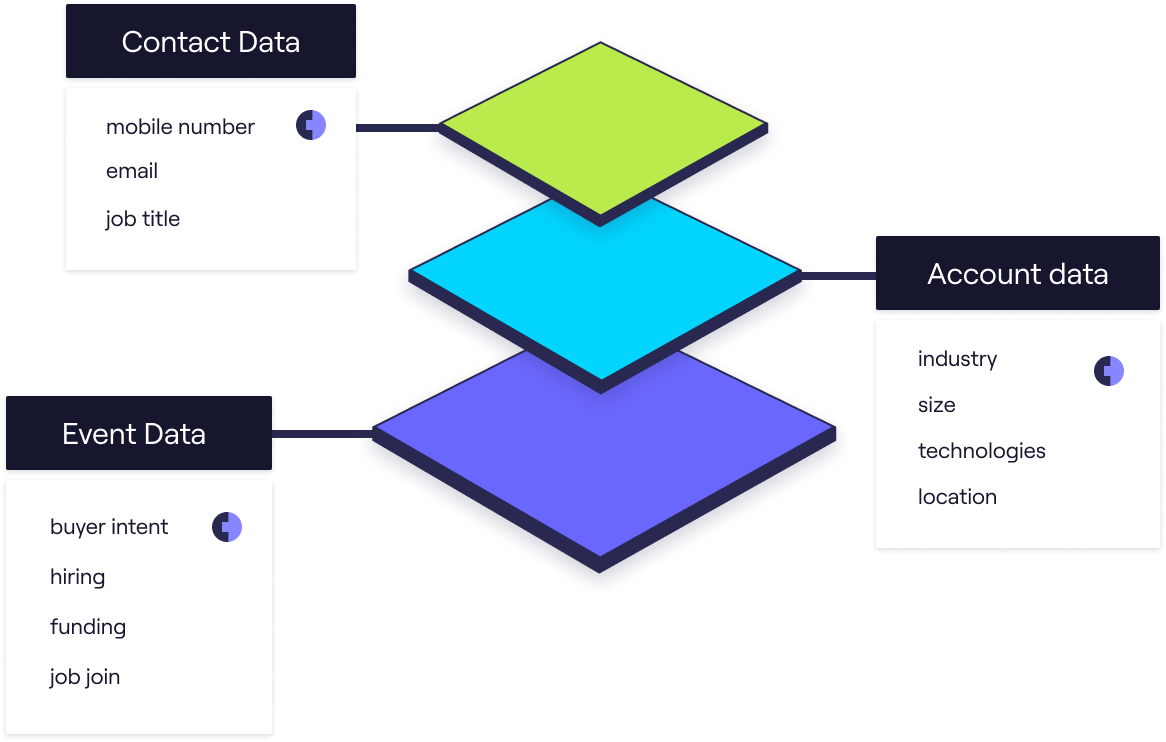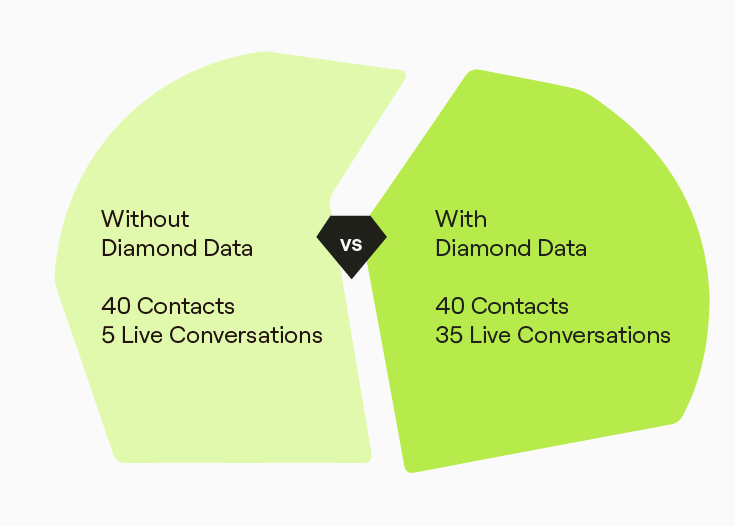 Connect & close faster with phone-verified contacts at scale
The typical businessperson receives 100+ emails every day. Make yourself harder to ignore and create more personal connections using the salesperson's most powerful tool – the phone.
Cut the number of dials and successfully connect with decision-makers on mobile, using compliant mobile data, cleaned against global do-not-call lists.
We offer multiple filters to unearth high-quality & phone-verified mobile data, ensuring you prioritise those high-value prospects that are the easiest to reach.
Build highly targeted audiences for your marketing campaigns
Build personas and generate qualified audiences in seconds. Use verified emails to get more webinar signups and create custom audience segments across digital advertising channels with 90%+ match rates.
Then serve your ads to people who are most likely to respond to your campaigns and solidify your seat at the revenue table by increasing marketing contribution to pipeline.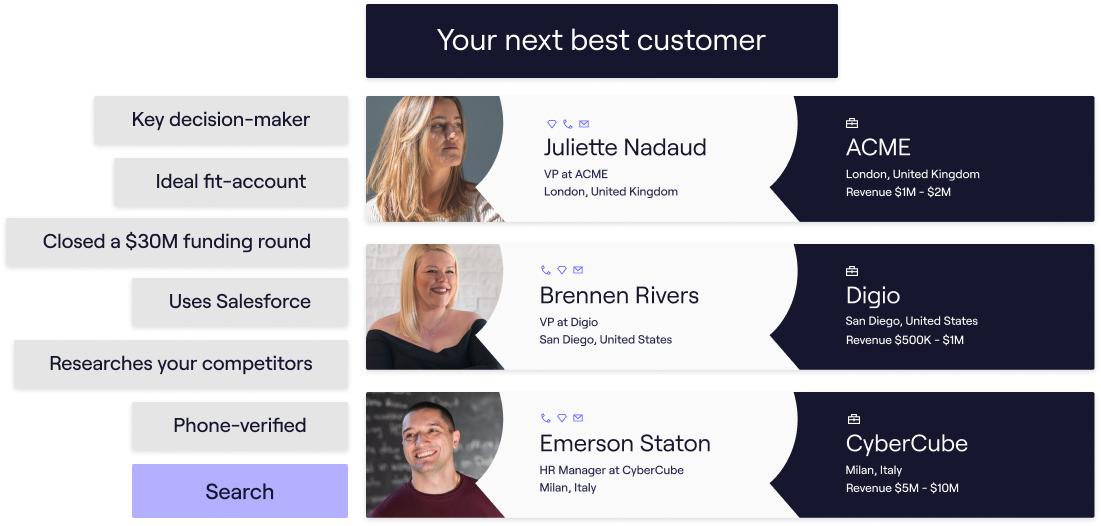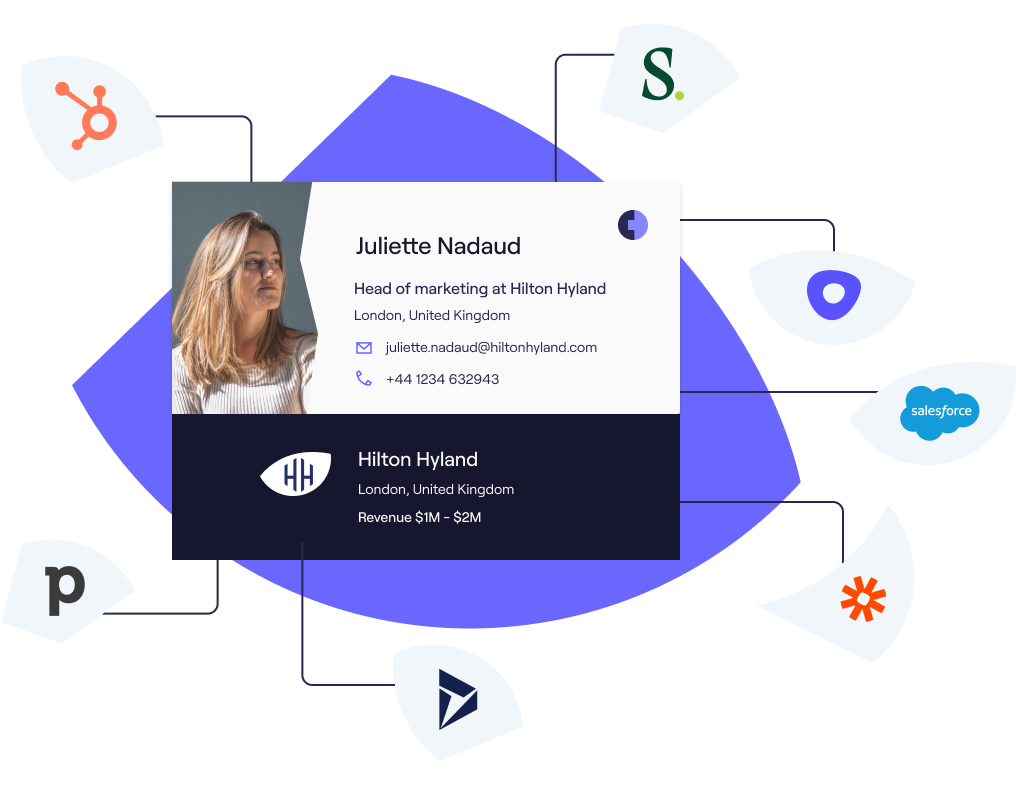 Cognism works where you do
Spend less time on manual research & data entry, and more time engaging and building relationships with senior teams with decision-making power. With Cognism it takes just two clicks to push account and contact details to your CRM or sales engagement software.
B2B sales intelligence available wherever you work
You know who you need to talk to, but are unable to find an effective way to get the conversation started?
Cognism helps you progress relationships faster with premium email and mobile data for your most valuable prospects. All available at a click of a button, directly in your Chrome Browser.
Prioritise your best-fit prospects
We have what sales professionals want the most: business emails and DNC-cleaned mobile numbers for your future customers in EMEA and the US.
Use the Cognism Chrome Extension to identify multiple entries into target accounts and prioritise your prospect list through a combination of company fit, your prospects' position & seniority, and availability of a mobile number.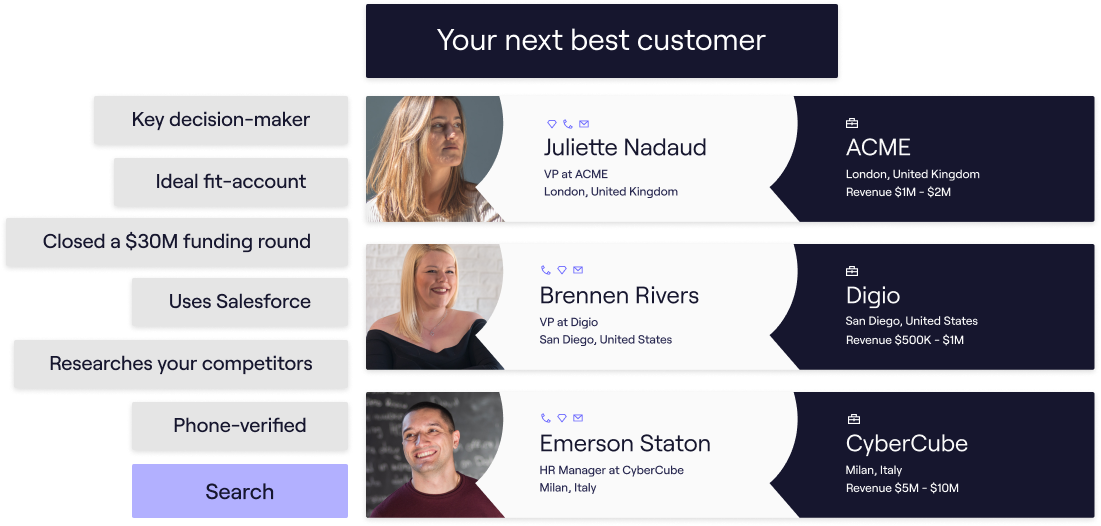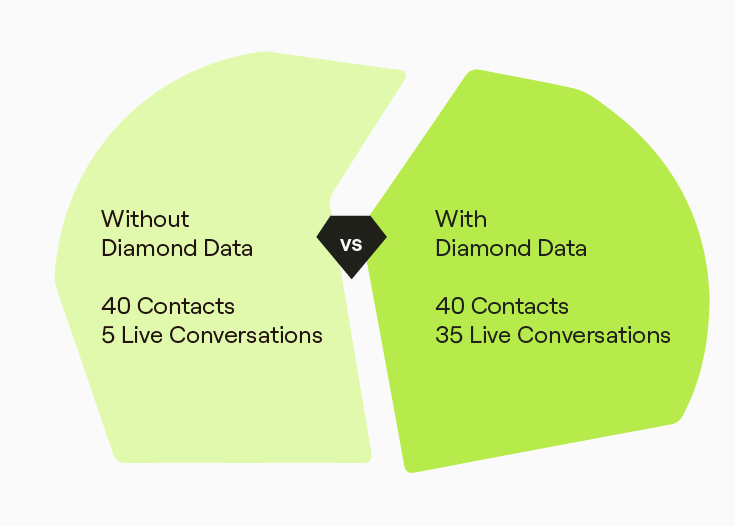 5x your reach & 7x your connect rate with Diamond Data®
Add a personal touch, foster more genuine connections and get feedback faster with Cognism's Diamond Verified Phone Data® & Diamonds-on-Demand®.
Forget about endless internet searches for potential emails and mobile numbers that result in unusable or no data at all 95% of the time.
Cognism helps you find and phone-verify your contacts on-demand with much greater certainty than ever before. That way, you can spend less time dialing wrong numbers, and more time having meaningful conversations that get you closer to hitting quota.
Be it individual or bulk prospecting – the Cognism Chrome Extension supports your workflows.
Use it to export individual contacts from LinkedIn or send contacts in bulk from Sales Navigator to your CRM or sales engagement tool with as little as two clicks.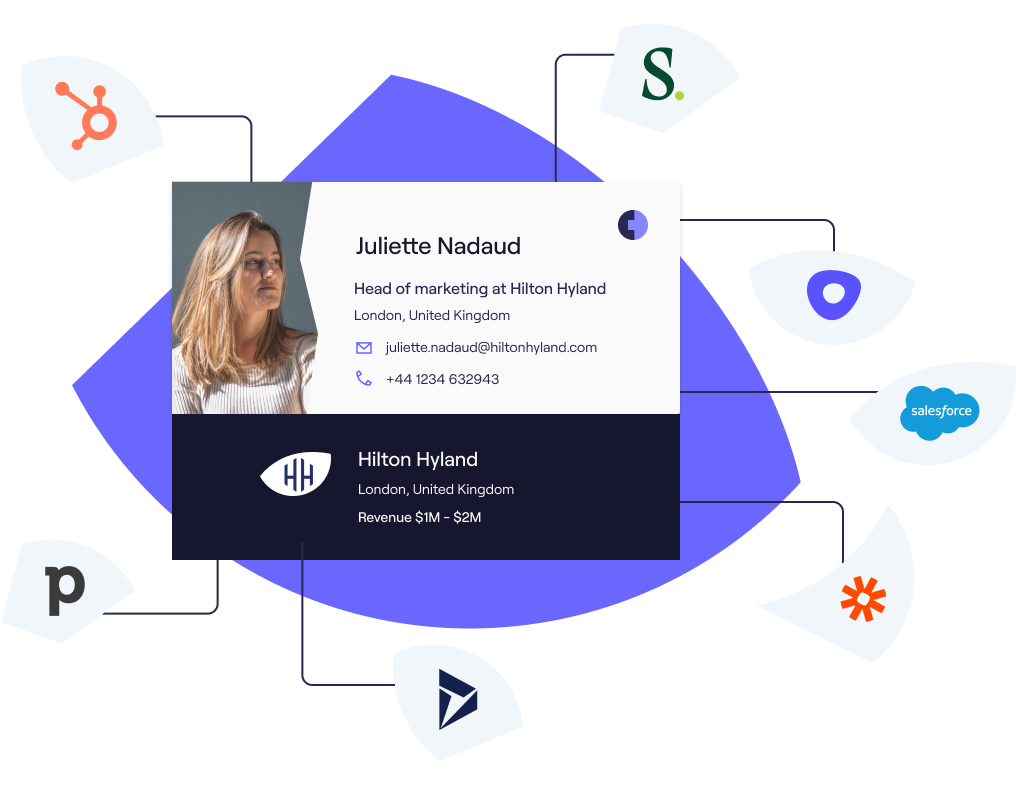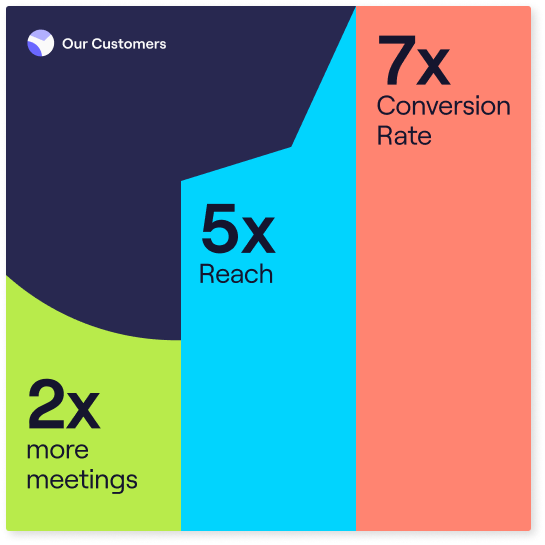 The fix for your bad data problems
Avoid common side-effects of bad data including lost productivity, missed sales opportunities, and wasted marketing spend.
Refresh stale records, fill in missing data gaps, and ensure your teams are always working with fresh, accurate and compliant B2B data.
Match, score & route with precision
Bad data costs companies up to 12% of their revenue. Incorrect, outdated or missing data values lead to inaccurate scoring, lost productivity, and a frustrated revenue team.
Cognism helps you fight off data decay and append your database with company and contact information that helps you win.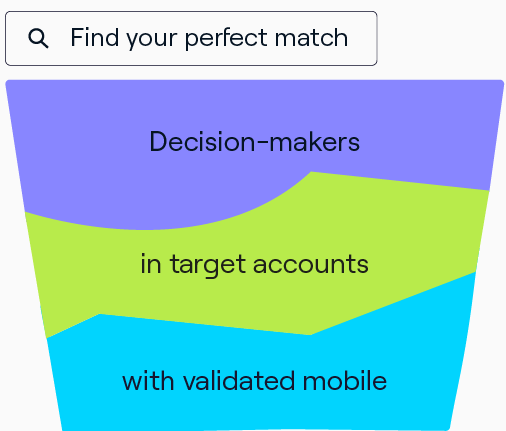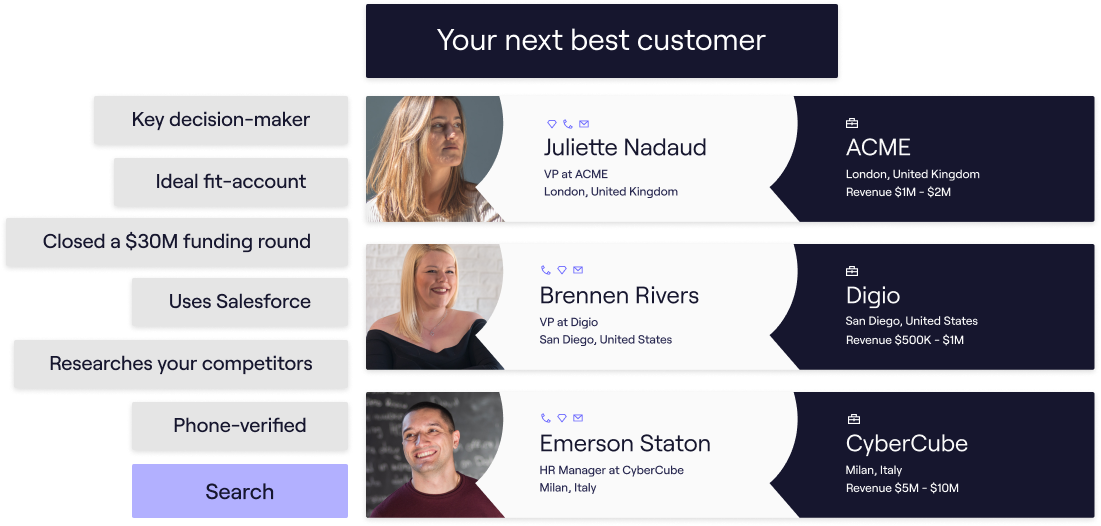 Keep pace with your next best customer
The modern buyer is always on the move – up to 70% of your CRM data goes out of date annually.
Use Cognism to append your data as prospects change jobs or move to a new location, and arm your team with the information they need to qualify leads and close business faster.
Drive personalisation and results with clean data
Improve campaign effectiveness, email deliverability, and your custom audience match rates across advertising platforms with up-to-date data points.
Hook your audience with relevant offers and deliver actionable leads to your sales team – enriched with advanced contextual data points and the best mobile numbers on the market.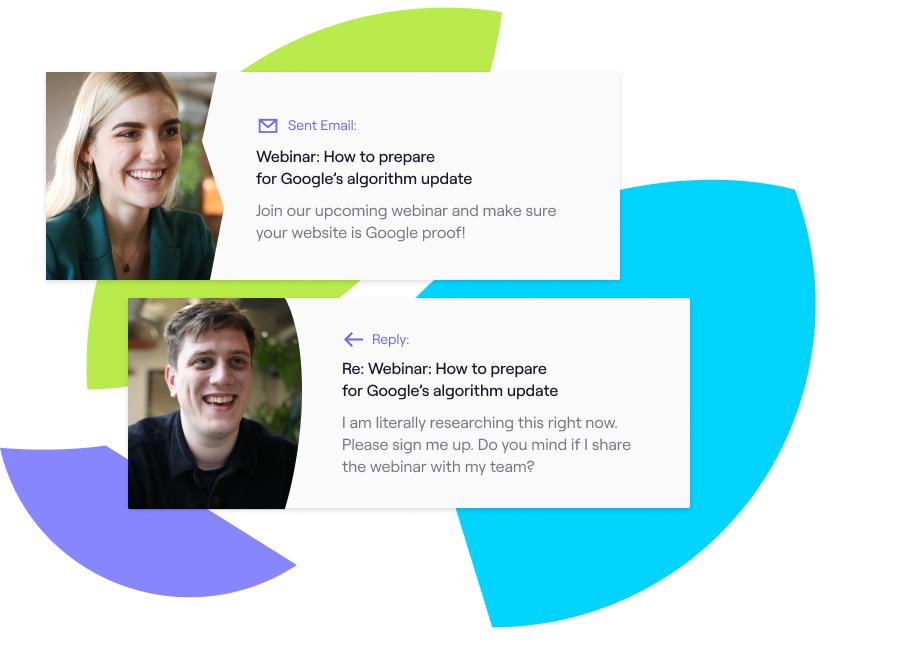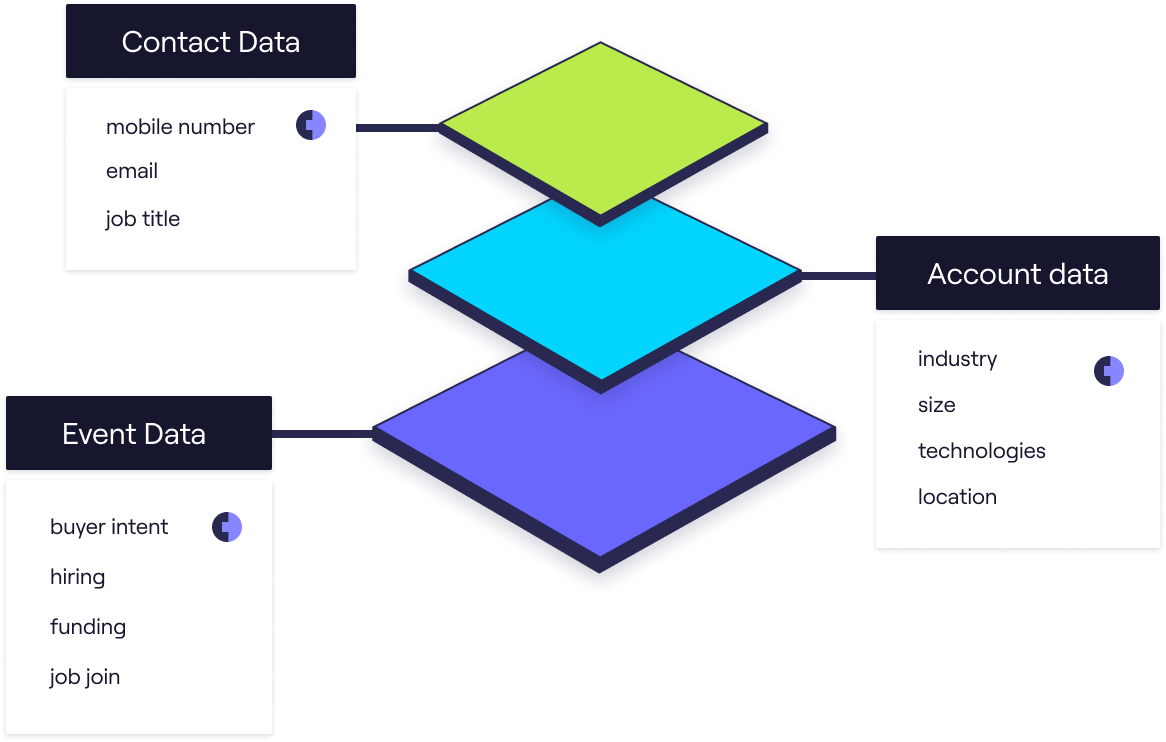 Advanced data for modern revenue teams
Go beyond standard data points and win your prospects' attention and business using advanced contact + contextual data including information on their tech stack, buyer intent data, company location and size, mobile numbers and more.
Make every month your best month
Create authentic connections and break performance records month-on-month with Cognism's high quality contact, account and event data.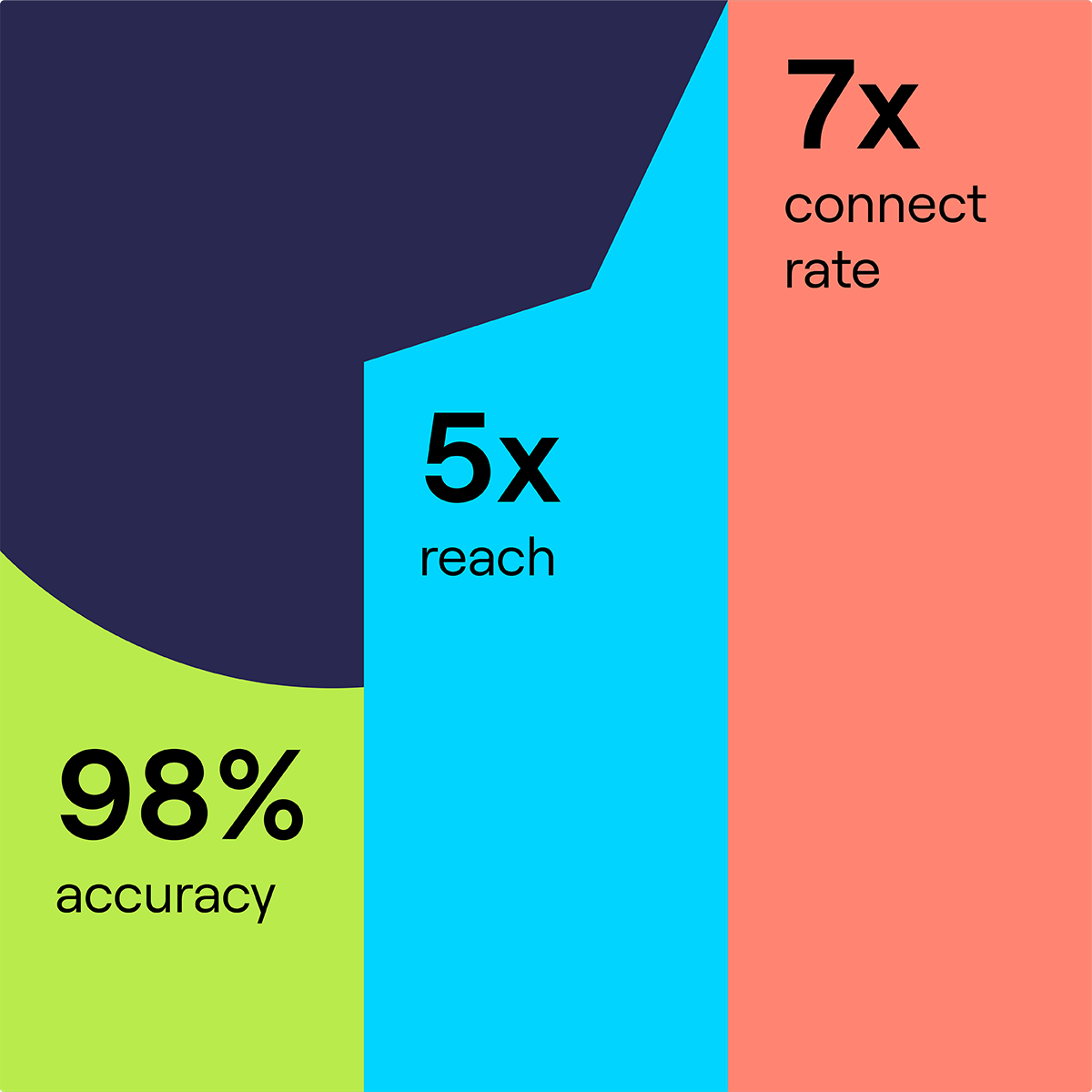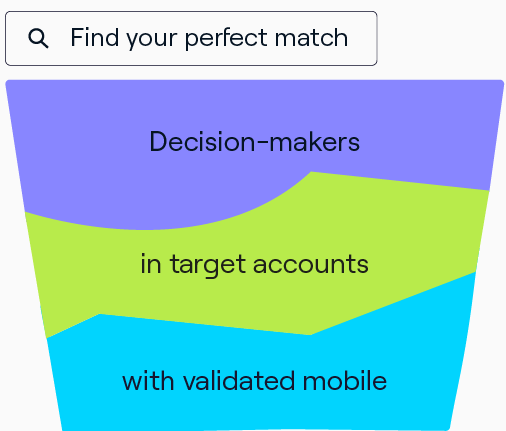 Focus your reps' time on what they do best - selling
With Cognism, you'll be able to minimise manual study, admin and dialling incorrect numbers – activities that can easily take up 63% of your reps' time! Just imagine what your salespeople could do with 25 more hours every week.
The data you need. No restrictions
Get unlimited views, plus unrestricted individual and page-level exports. Stop stressing over burning credits and focus on identifying, engaging and closing your next best customer. We'll give you the contact + contextual data you need to make it happen on an unrestricted basis.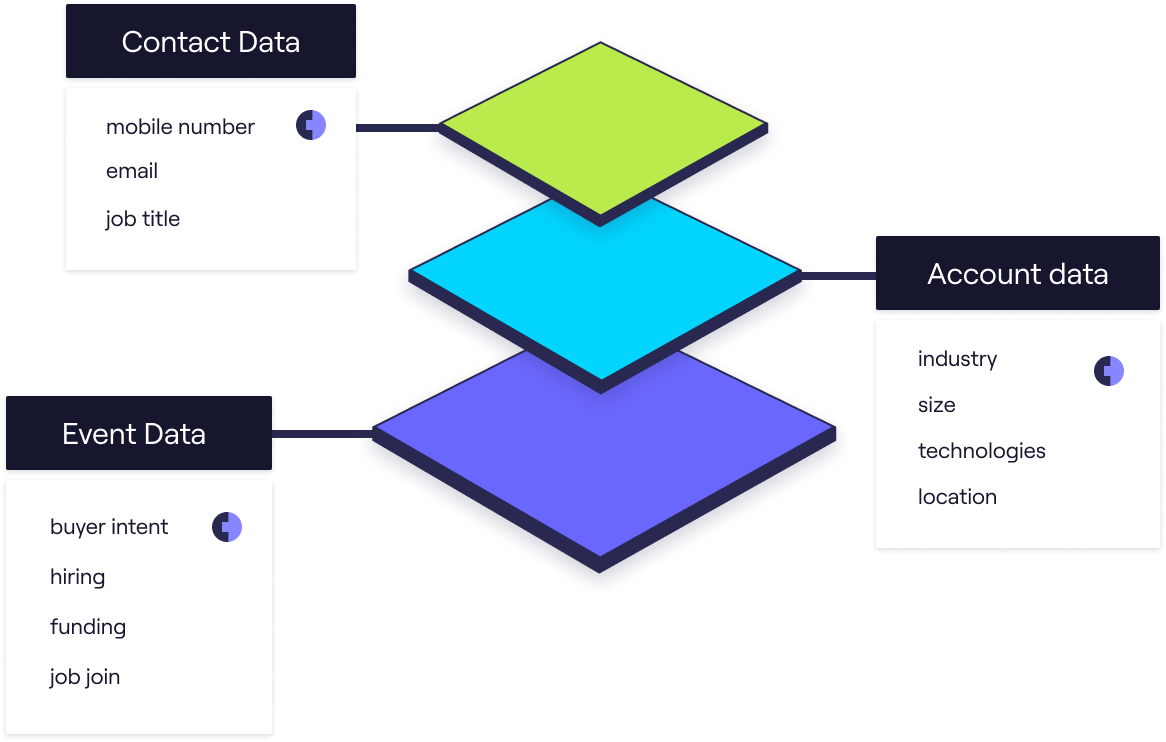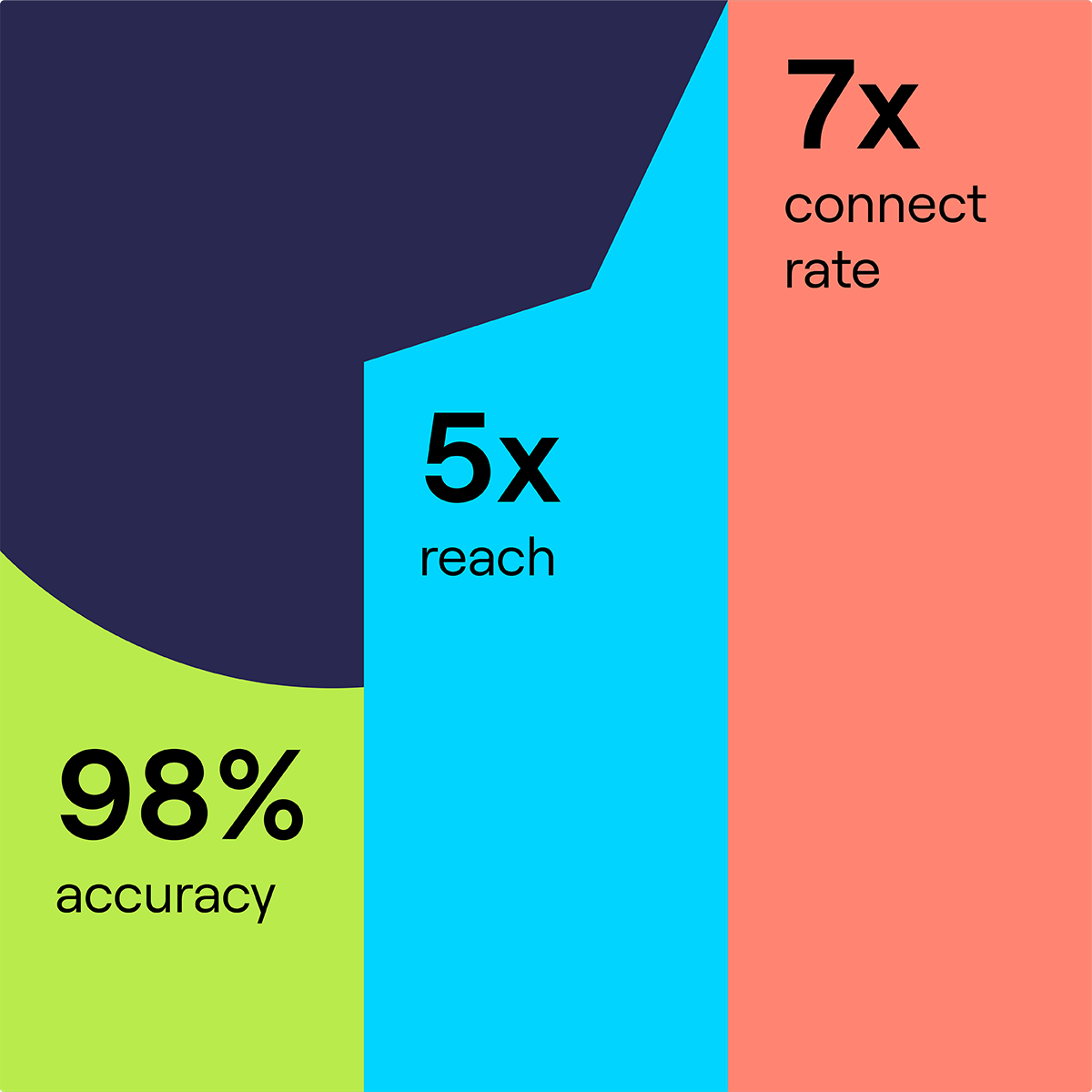 Never worry about finding 'net new' contacts again
Warm-up target accounts and land chances with the prospects your sales team really want.
Free yourself from the MQL hamster wheel by accessing account and contact data on demand
Prioritise & personalise outreach to accounts that are in market today
Give your next buyer with the answers they are searching for right now. Anticipate their needs, problems and questions with buyer intent data.
We've partnered with the intent data leader Bombora to give you insight into accounts that are in-market and searching for solutions like yours RIGHT NOW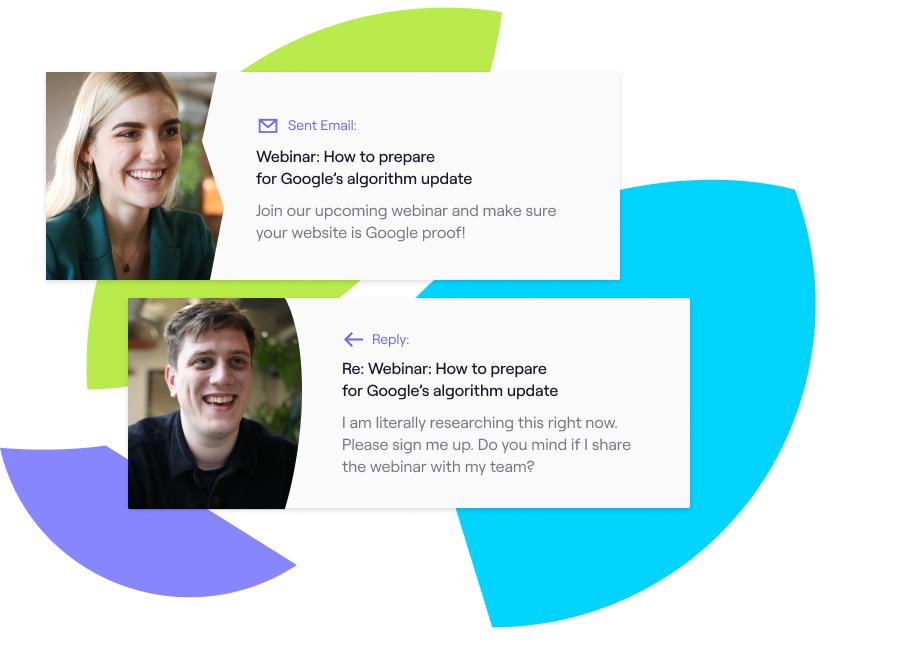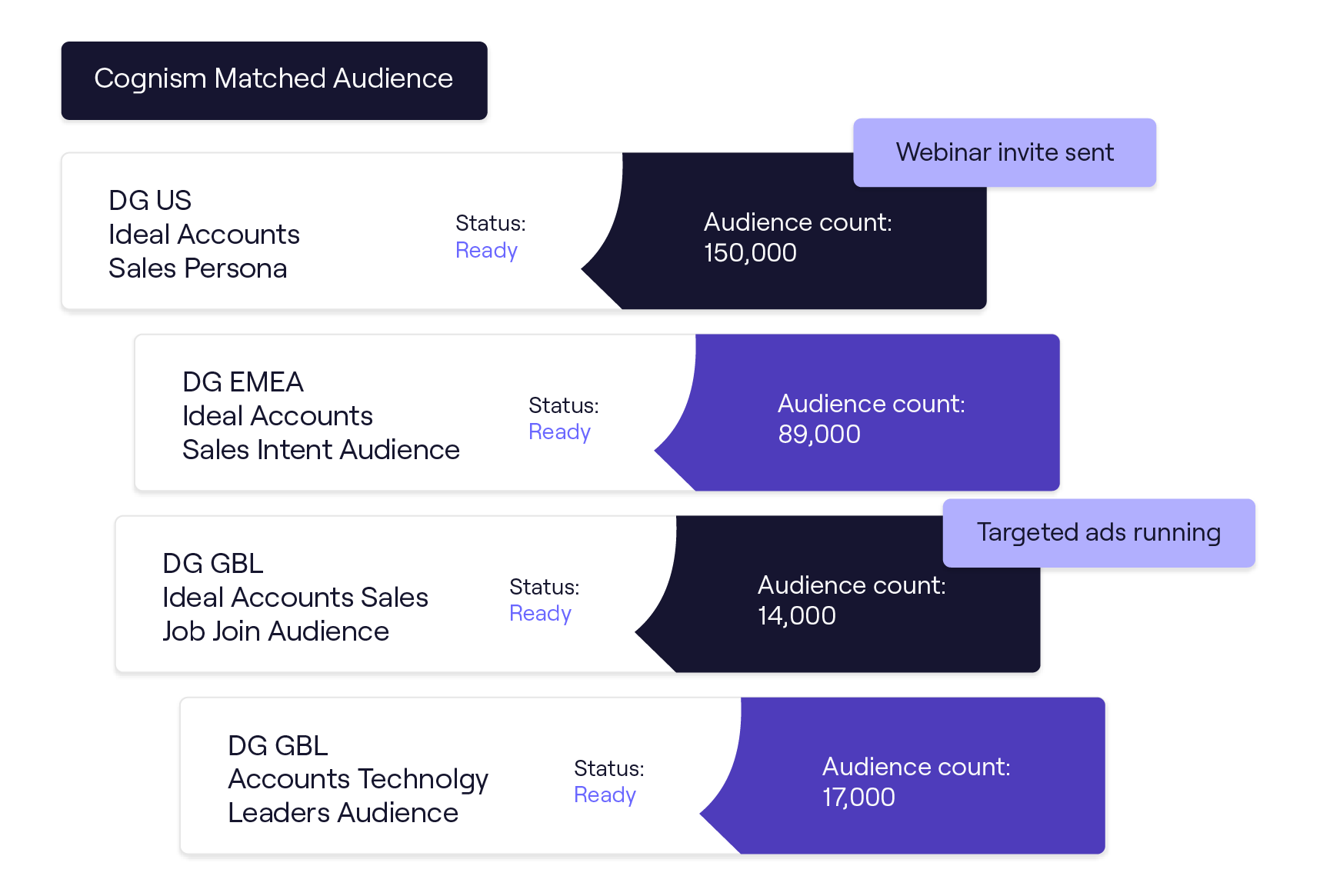 Your list is your strategy. Expand your campaign audience with ease
Easily calculate your TAM and find new personas that weren't even on your radar.
Use Cognism's lead discovery engine to build ideal-fit, full-blown audiences enriched with business emails, mobile numbers, and social handles in seconds.
From bad data to actionable intelligence
Transform the stale or incomplete information in your CRM into actionable business intelligence that powers more accurate segmentation, tailored campaigns, and better audience match rates.
Match your existing data against Cognism's database to identify, refresh and enhance outdated data points and populate any missing data points on a person or account level.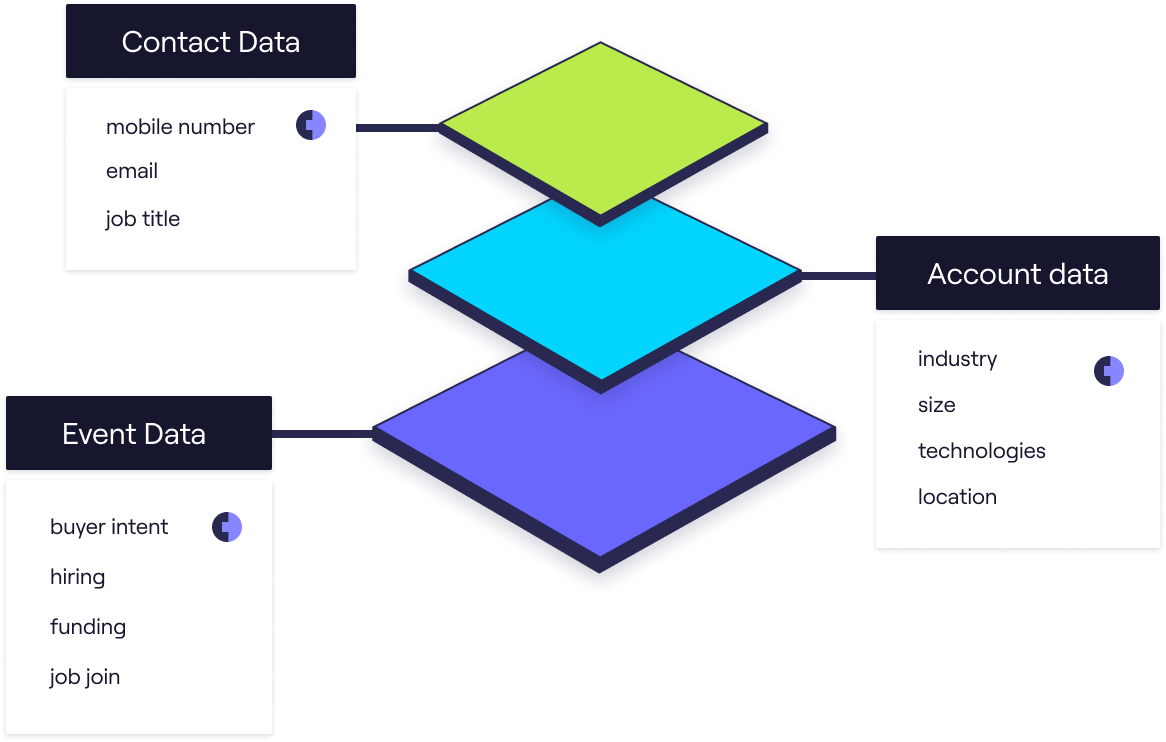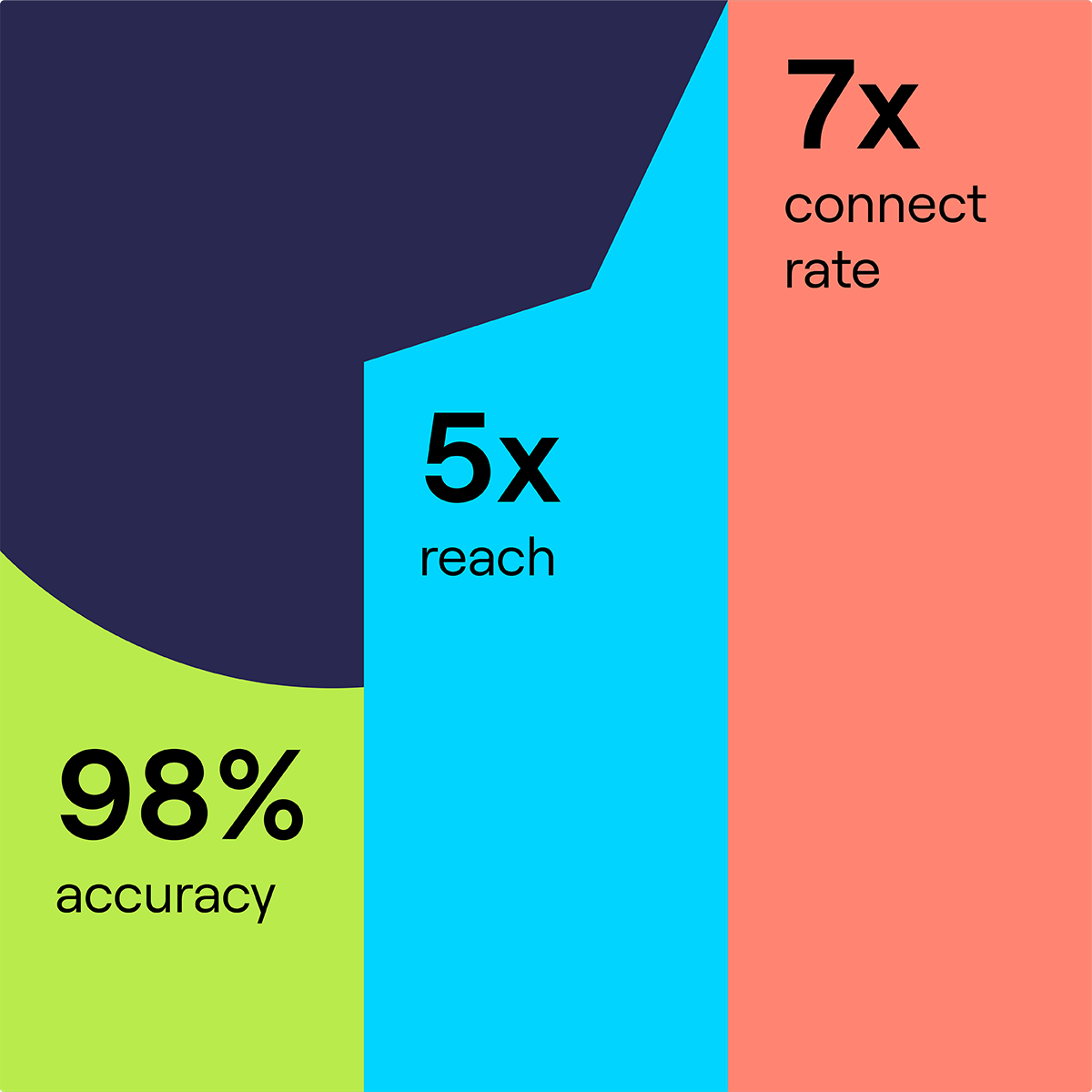 The fuel for your revenue engine
Move the needle on your income team's potential with a united, data-backed strategy.
Calculate your TAM, plan territories and enrich your data for accurate segmentation, scoring, and routing.
Ace territory planning & management
Enrich your database and estimate your markets using real sales intelligence.
Calculate your total addressable market and unearth insights that support you optimise your market coverage and increase conversations.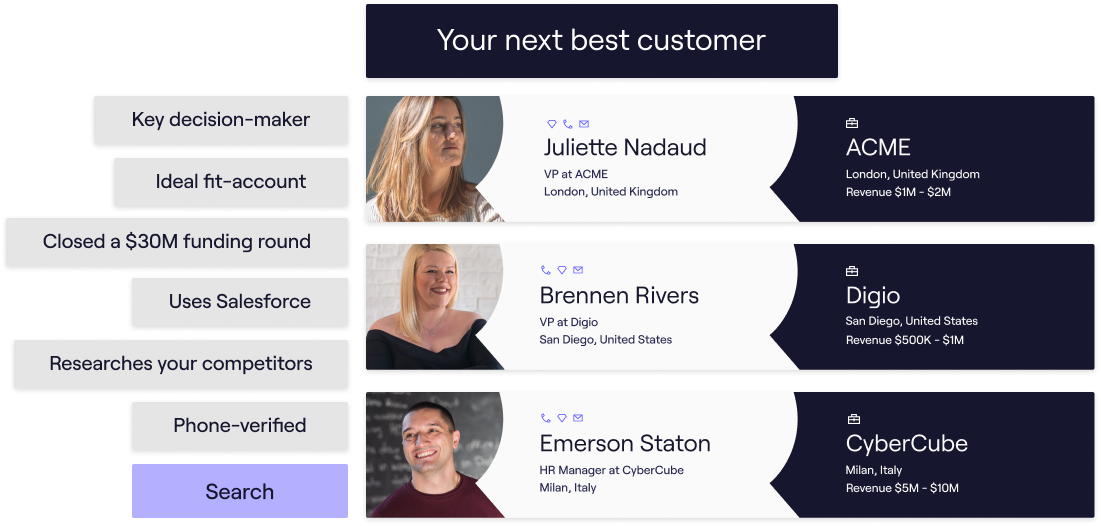 Avoid the trap of false accuracy and don't let bad data break your scoring. Match and populate missing lead values in your database to make better data-backed decisions and set a more accurate lead scoring threshold.
Give your marketing team a shortcut to repeatable success
Free your marketing team from audience constraints. Never worry about how they'll get their message in front of your ideal buyer again.
Empower sales to have more conversations
Leave your sales team to do what they do best – have conversations. Turn individual contributors into true income contributors by arming them with the most actionable and accurate B2B data on the market, right where and when they need it.